What Event Pros Can Learn From L.A.'s Newest Music Festival
The organizers of SoCal's upcoming BeachLife Festival discuss their live streaming strategy, overcoming festival fatigue, and how they're avoiding Fyre Festival comparisons.
April 9, 2019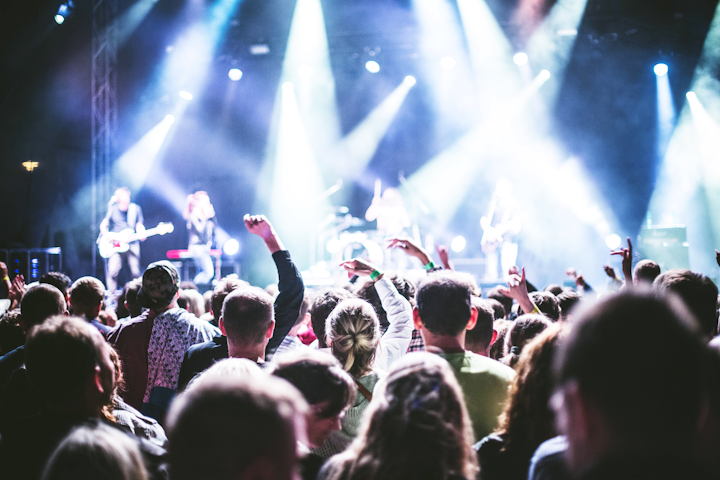 Photo: picjumbo.com/Pexels
REDONDO BEACH, CALIF.— "There's never been a ticketed live music festival on the beach in Los Angeles County," noted Rob Lissner, the co-founder of the upcoming BeachLife Music Festival, which takes place May 3 to 5 in Redondo Beach with headliners Willie Nelson, Brian Wilson, and Bob Weir.
That fact is part of what drove the former tech executive to team up with South Bay native Allen Sanford, owner of the popular Saint Rocke music venue in Hermosa Beach, to launch the three-day event. (The duo also owns LiveList, a live streaming service for concerts, as well as a soon-to-be-open music venue in Venice.)
"I live in Venice and Allen is from the Palos Verdes area, and we realized that the west side [of L.A.] is pretty much underserved when it comes to live music," continued Lissner. "It's strange not to have a lot of live music in a place like Venice, which is supposed to be this historical foundation for arts and culture and beatniks. ... So the opportunity to have it in a market like this just felt right."
The inaugural festival will take over 325,000 square feet of Redondo Beach's King Harbor, Seaside Lagoon, and adjacent parking lots, and is expected to draw more than 12,000 people each day to see 40 acts on three stages. The festival will also incorporate a pop-up restaurant, an award show for surfers, and more.
"When we first started talking about the event, we were cognizant that festivals are everywhere these days," said Lissner. "They're kind of a dime a dozen—so if we're going to do it, we needed to have something that was a unique offering."
BizBash spoke to the festival's organizers about how the event came about, how it will benefit the local community, why the entire thing will be live streamed, and more. Read on for tips that all planners of large events can learn from.
1. First and foremost, make it about the community.
BeachLife Festival's main goal is to celebrate California beach culture and the local community. "We started BeachLife because we want to celebrate, and in some way do our part to preserve, the culture that we grew up and still live: the beach life," said Sanford. "Spending a few days at the beach with friends, listening to music, and enjoying the Pacific sun is everything we could ever ask for, and the reason for the BeachLife's existence."
A large part of that, according to organizers, is finding a way to give back. A portion of the BeachLife Festival's general ticket sales and ancillary events will raise money for six different organizations that benefit the area and include the ocean conservation-focused Surfrider Foundation and the Redondo Beach Police Department.
"I think it would be irresponsible to do something of this magnitude on the beach and not use it as an opportunity to raise awareness for causes that we care about, causes that the community cares about," noted Lissner, who says the weekend will also include a benefit called Cruises for Causes, a partnership with the Los Angeles Kings hockey team that will feature some of the headliners doing 30-minute sets on leased yachts to raise money for charity partners.
The team has also been cognizant of the impact the event will have on Redondo Beach's traffic and safety, and has been in close contact with the small beach town's government officials. There will be a bike and skateboard valets, shuttle services from nearby towns, and a rideshare campaign with Uber. Sanford and Lissner are also hiring private security staff to assist the Redondo Beach Police Department with public safety concerns.
Similarly, the festival plans to reduce consumer plastics onsite and provide plenty of water stations for festivalgoers.
In addition, the family-friendly festival is expected to wrap up around 9 p.m. every day to mitigate noise concerns, and concert stages will be strategically placed facing away from residences. Organizers have also been responding to concerns of the community and making adjustments as needed, such as revising the re-entry policy.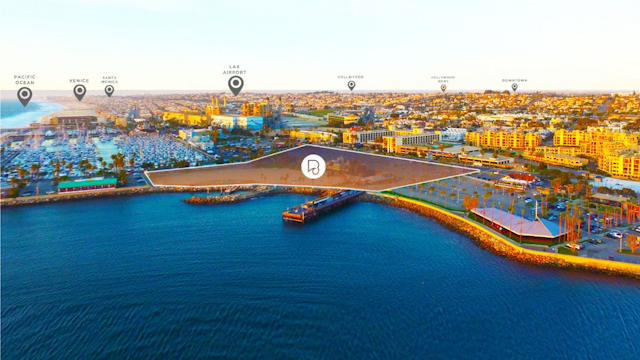 The inaugural event will take over 325,000 square feet of Redondo Beach's King Harbor, Seaside Lagoon, and adjacent parking lots.Rendering: Courtesy of BeachLife Festival
2. Start with the main draw, and build the event from there.
At the beginning of the planning process, the team sat down with experienced local booker Adam Spriggs and the festival's creative director, Jim Linberg (lead singer of punk band Pennywise), to build a dream lineup.
"To really get it right, specifically in L.A., we needed some strong, legendary headline artists," said Lissner. "Willie Nelson and Brian Wilson were the two that to us just epitomize beach life. Once we started there, it was really easy to fill in the pieces around them—but it was getting those first two dominoes to fall that really helped outline the rest of the way."
Other performers throughout the weekend will include Jason Mraz, Ziggy Marley, Grace Potter, Violent Femmes, and Blues Traveler. Lissner notes that they wanted a variety of artists to appeal to all sides of beach culture.
"I've lived [in the L.A. area] for 17 years now but I'm from Chicago, so beach life to me means something very different than it means to Allen, who was born and raised at the beach and surfs almost every day," explained Lissner. "To me, it's about decompressing and bringing my family to the beach and having that Southern California lifestyle, and to him it's more about embracing that surf and skate culture. You can see both ideas at the festival."
3. Make it about more than the music.
In addition to the performances, the festival will include a space highlighting local chefs, a 50-seat pop-up restaurant called SideStage. Located just feet from the main stage, the upscale dining area will feature a $150 prix fixe menu by popular local chefs Michael Cimarusti, David LeFevre, and Tin Vuong.
"We thought, how awesome would it be to sit on the side of the stage, have a great meal, and watch your favorite artist?" said Lissner. "We're giving people opportunities for access, for something unique."
The festival is also teaming up with the World Surf League to host the 19th annual Big Wave Awards. The ceremony on May 2 will take place on the event's grounds, and will be available to people who purchase a certain type of pass for the festival.
"We're celebrating beach culture, and you can't celebrate beach culture without the surf alignment," said Lissner.
4. Keep the content going outside of the main event.
One of the festival's main goals is to extend the work Sanford and Lissner are doing with LiveList, which aggregates live-streamed concerts from around the world.
"We work with a number to festivals to help them create more of a content-rich experience," explained Lissner. "There's all this great stuff happening on the festival grounds at Coachella, at Kaaboo, at every other festival—but other than the main stage, most of it doesn't get captured if you're not there physically."
The pair decided that the best way to educate other festivals was to lead by example. They call BeachLife a "content-first" festival—and the entirety of the event will be live streamed.
"If an artist did not agree to be live streamed, we didn't book that artist," said Lissner. "So we'll have every single artist streamed at the festival. We'll also be live streaming different activations from around the site, including some of our sponsor activations."
That content will be available for free for fans around the world. "Our feeling is that you put the content where people already are interested, you're going to have a lot more value both for the consumers and for anybody who might underwrite it," explained Lissner. "It will live on every artist's Facebook page, on our own Facebook page, and about 100-plus other endpoints."
5. Rely on an experienced team.
When BizBash brought up the ill-fated Fyre Festival, Lissner laughed. "We had a rule: Don't watch the [Netflix and Hulu] documentaries until May 6," he remembered. "Every single person on the team broke the rule, so I finally broke it too."
While the Fyre Festival was also an inaugural beachside festival with big-name headliners, Lissner said that's where the similarities end. "We're very pragmatic," he explained, noting that Sanford runs eight venues and restaurants in the South Bay, and also spent 10 years running Hermosa Beach's popular summer concert series. "Allen has a ton of experience on the production side, which is a really big plus."
In fact, Sanford and Lissner signed a 10-year partnership with the lease site, and hope the festival can grow and improve over time. "But we do still want this to be a boutique festival experience—we have no intention of ever doubling or tripling in size," noted Lissner. "That type of thing doesn't work [in this community], so we're intentionally selling a certain amount of tickets. We don't want people to be like sardines in there."
"We've built a great team that knows what they're doing," he continued. "I can't say we've thought of every little thing, but we're certainly taking a pragmatic approach."