How This Organization Is Helping Event Planners Prioritize Their Mental Health
U.K.-based nonprofit EventWell provides mental health resources for the event industry. Next up? A peer pledge system, a month of digital programming, and further expansion to the United States.
August 26, 2020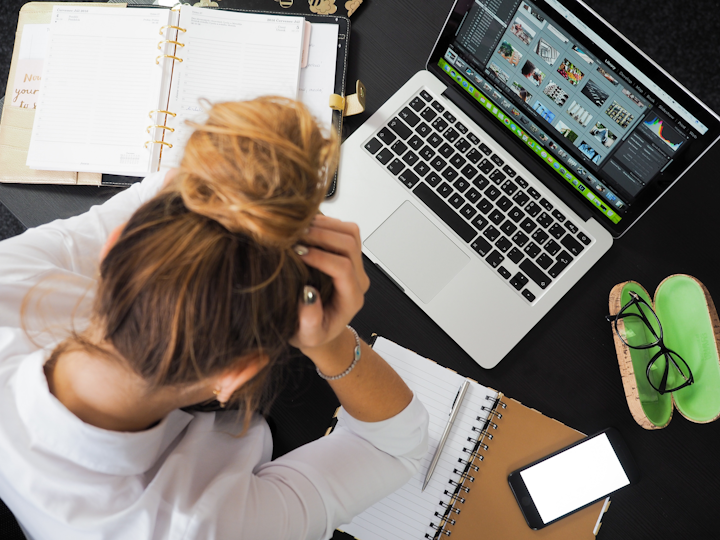 Photo: Energepic.com From Pexels
Most event professionals won't be surprised to learn they have one of the most stressful jobs in the country, according to a 2019 survey from Careercast. But EventWell, a U.K.-based charitable social enterprise that calls itself the "mental health and wellbeing voice of the event industry," wants to help.
The organization offers educational and financial resources for industry professionals, including digital talks and resources, mental health awareness training for employers, and even a book club focused on self-care and resilience. It started in 2017 as a weeklong campaign, the brainchild of U.K. industry veterans Helen Moon and Louise Warren; from there, Moon developed it into a social enterprise and now serves as CEO. Warren, who recently returned to the organization, is now COO.
"We identified from that first campaign week that one in three event professionals struggle with their mental health every year," says Moon. "It was obvious that the industry needed an official organization and charitable body to help support with mental health and wellbeing."
This summer, in part due to the COVID-19 pandemic, EventWell has been expanding its focus beyond the U.K., including hiring its first U.S.-based ambassador as well as hosting the inaugural EventWell Digital Summit. Held over two days in July, the virtual summit featured programming surrounding financial stress, healthy eating, ways to support the mental health of remote workers, interactive yoga sessions, and more. 
"A lot of people have lost their jobs recently, and a lot of events businesses are closing. We've been putting a lot of work into really supporting the people in our industry," says Warren, noting that EventWell also offers a free infoline where event professionals can call, chat, or use WhatsApp if they're in need of assistance; resources are available Monday to Friday from 9 a.m. to 6 p.m. in the U.K. (Note: That's 4 a.m. to 1 p.m. in New York.)
The group also offers support groups on Facebook and LinkedIn, plus the brand-new EventWell Pledge, where members can offer help—financial or otherwise—to their peers. As of this week, the pledge system is available in both the U.S. and the U.K.
And next week, EventWell is launching what may be its most ambitious endeavor yet: an entire month of programming called Event Wellbeing Month 2020. Normally held over one week, the four-year-old campaign has been expanded due to the added pressures of the pandemic. It will be broken into four topics over four weeks: the first week, kicking off Sept. 1, will feature events, podcasts, and activities focused on the importance of sleep. Later weeks will focus on movement and nutrition, followed by nine days of action where businesses will be encouraged to sign the "EventWell Manifesto," a commitment to talking openly about mental health in the workplace. 
The virtual event will include a mix of live and prerecorded content over the month, notes Warren. The team hopes to program most of the live content in the afternoon U.K. time in an effort to bring in more U.S.-based attendees—something that became important to Warren during her recent years working for a destination management company in Grand Cayman.
"My client base was predominantly U.S. clients who bought their teams for incentive trips to Grand Cayman—and I really saw first-hand how event firms in the U.S. work 24/7 without giving themselves a break," she says. "One of the first things I said to Helen when I came back to the U.K. was, 'I really want EventWell to expand to the U.S. It's so needed over there right now.'"
That conversation led to the recent hiring of Rachael Riggs as EventWell's first U.S. ambassador. Due to her role as wellbeing leader at Maritz Global Events in Chicago, as well as her work on the Events Industry Council and the Business Recovery Task Force, Riggs was a natural fit for the volunteer role. 
"My goal is to increase the awareness, membership, and importance of EventWell in the U.S.," Riggs says, noting that she's actively looking for volunteers to help her efforts. "We're trying to make sure our industry professionals are healthy and taking good care of themselves—because once they do that for themselves, they can share that goodness with their attendees."
The EventWell team has an ambitious goal: that by 2025, all major events organizations in the U.K., and hopefully a good deal in the U.S. and in other countries, will have a designated EventWell Champion—that is, someone in the organization who can lead discussions and who employees can approach if they need support. Warren thinks these types of open and honest conversations are crucial in an industry known for its fast-paced, stress-filled environment. 
"We work for our clients to make sure that their events are successful, but ultimately we can't forget the people that are actually putting them together," she points out. Warren hopes EventWell can help de-stigmatize conversations surrounding mental health in the event industry. "I certainly have worked for events companies in the past where I have felt super burned out but afraid to say anything because I don't want my job to be on the line. … We want businesses to recognize that we are all human and we all struggle in different ways."
To become a member of EventWell, or to find ways to volunteer, head to eventwell.org. Membership fees start at £7 per month (around $9 U.S.); discounted rates are available for associations and young professionals, while membership is free for students. The organization can also discuss in-kind membership for planners who are struggling financially due to the COVID-19 pandemic.