10 Ideas From Fashion Week (Part Two)
A marching band, striking lighting, and 3-D invitations make our selection of the most creative ideas from fashion's big festival of parties and shows.
September 21, 2005
Heatherette Sends Double-Visionary Invitation
Downtown label
Heatherette
gave showgoers a sneak peek at its new collection with an invitation in the form of a collapsible stereoscope—a photo viewer that produces a 3-D effect from two images. It folded to fit in an envelope. "We had wanted to do something in 3-D for a long time," Heatherette's
Aimee Phillips
told us. They found the means to do it when
Richie Rich
, who designs the line with
Traver Rains
, learned that his friend's father makes mailable stereoscopes. Then photographer
Elliot Varese Yakush
(the friend) shot images of
Lydia Hearst
, and
Donald Yakush
of Denver-based
123-D Cards
(the friend's dad) produced the invitations (a first for the product), decorated with whimsical drawings of Rich and Rains with rainbows by
Michael Economy
. —
Chad Kaydo
Cortazar Makes Striking Entrance
Guests entered the
Esteban Cortazar
show at the tents to find a room lit softly by a glowing LED candle on each of the venue's 660 chairs. Cortazar originally found the candles—lit from below by LED screens that can be programmed to glow in any color—decorating the
40/40 Club
, and called its provider,
Lounge Light Creative Services
, to bring in a batch and program them to cast a blue glow over the venue. Freelancer
Monika Hanssen
produced the show. —
C.K.
JCPenney Hosts Jolly Good Time
As tongue-in-cheek as it was, it made for a cute way to usher in another
Fashion Week
: Outside the tents at
Bryant Park
,
JCPenney
stationed a crew of models outfitted in its new
Nick(it)
line of suits to perform random acts of kindness for the assembled fashion folks.
Merianne Roth
, brand marketing and publicity director for JCPenney, worked with PR firm
M Booth & Associates
to put together the promotion, which started with
Peter Post
, director of the
Emily Post Institute
, dispensing etiquette tips to the chaps dressed in the British-inspired suits and bowlers. The point (other than getting the not-exactly-
Barneys
retailer a piece of Fashion Week) was that it's not just what you wear that makes the man, but also how you act. So the models—all booked through
T&L Events
—helped folks into cabs, held umbrellas for them, and performed other swoon-worthy tasks around the tents. —
Mark Mavrigian
Olympus Pampers Photographers and (Surprise!) Celebrities
Olympus
used its Fashion Week title sponsorship role to support—and market to—the assembled professional photographers. A special lounge offered a comfortable place to relax between shows, along with Internet access, food, and survival kits (with
ChapStick
,
Altoids
,
PowerBars
,
Biotherm
skin care products, and other luxuries). Olympus also partnered with photographer
Timothy Greenfield-Sanders
for the second season, setting up a studio where he shot portraits of celebrities and other fashion notables attending the shows (15 of the 70 images he took in February were framed, autographed by the subject, and auctioned on
eBay
to benefit the
Entertainment Industry Foundation
's
National Colorectal Cancer Research Alliance
). And to reward the celebrity subjects,
Jono Productions
put together 20 barbecue-themed gift bags (evidently
W
's
Brad
and
Angelina
photo spread made the backyard fashionable).
Desperate Housewives
'
Eva Longoria
and
Jesse Metcalfe
were among those who took home
Dooney & Burke
leather bags, and made plans for deliveries of a
Char-Broil
grill, and shipments of
Coors Light
and Kobe beef from
Uptown Prime
. —
Anna Sekula
Posted 09.21.05
Photos: Courtesy of T&L Events (JCPenney)
10 Ideas From Fashion Week (Part Three)
10 Ideas From Fashion Week (Part One)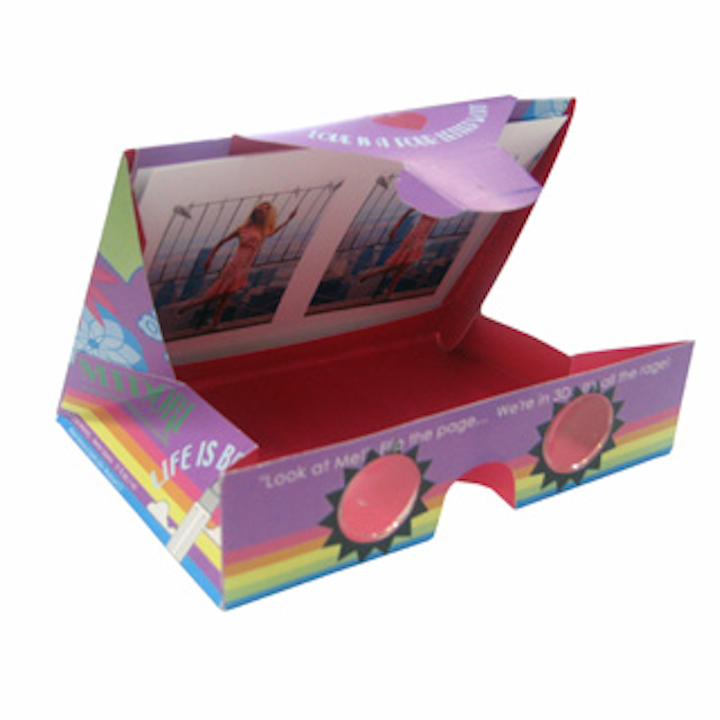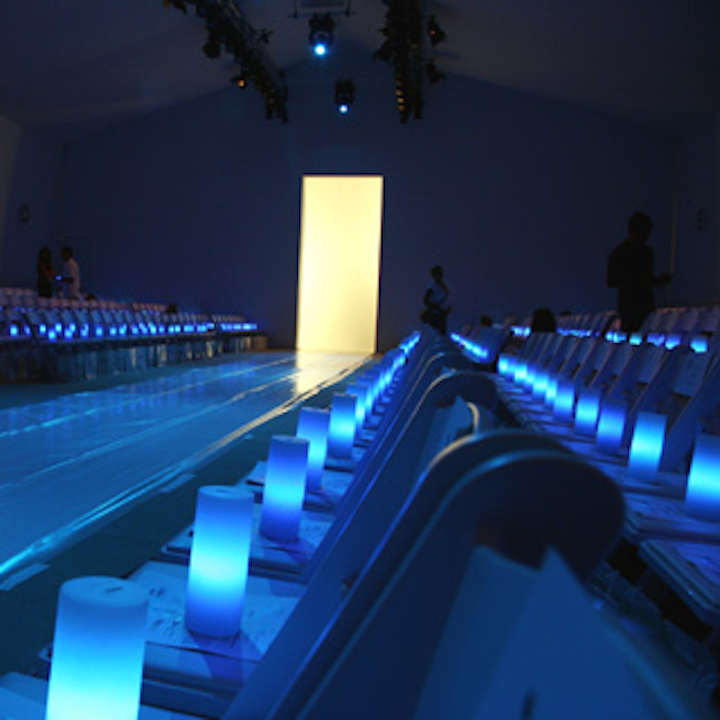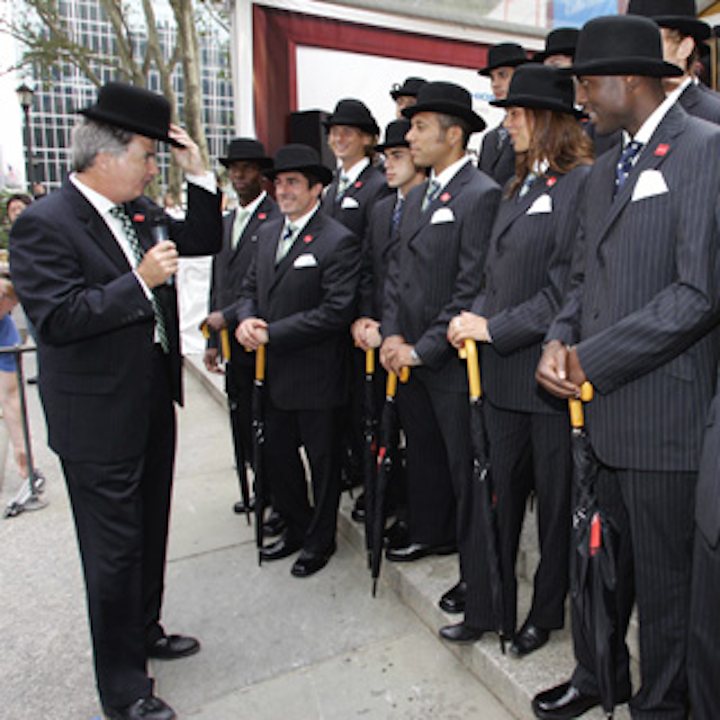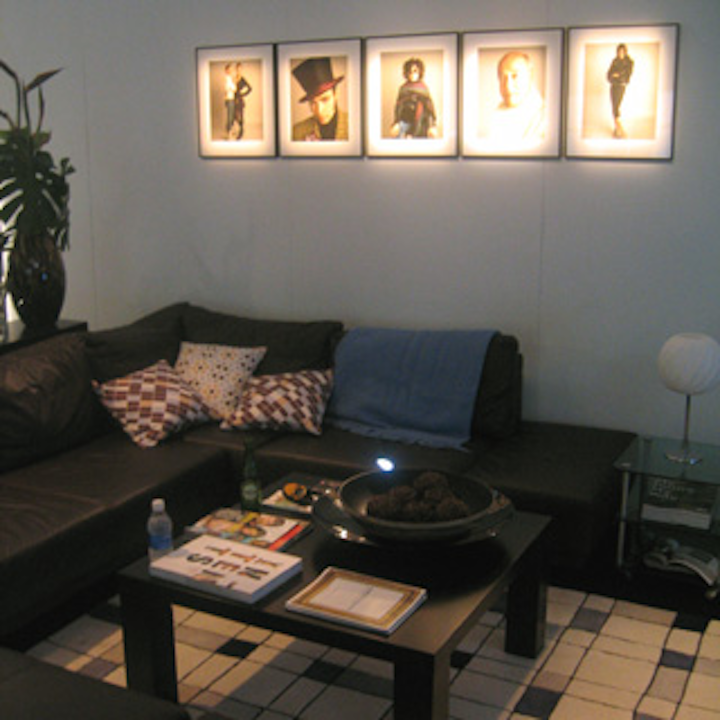 Featured Venues/Suppliers: