Remy Martin Decants Classy Swag
The French brandy maker gave away cognac glasses, mini stainless steel flasks, and faux pearls at the media launch of its new ultra-high-end cognac.
April 19, 2007
For the Canadian unveiling of the new limited edition Rémy Martin cognac, Rémy Louis XIII Black Pearl—only 10 bottles priced at $10,000 apiece will be distributed in Canada—Maxxium Canada, the Canadian distributor of the brand, gave each guest several keepsakes, including a little black velvet bag, faux black pearls, and a mini stainless steel flask. Prior to the event, the company also gave invitees cognac glass invitations imprinted with the Rémy Martin name. After the introduction of the ultra-high-end brand extension, the cognac's hand-blown crystal bottle was showcased on a pedestal with red neon lighting.
Rémy Martin brand manager Trace Hanlon described the event, held at the Century Room, as a "juxtaposition of the classic and contemporary—much like Rémy Martin." Hanlon said he chose the venue "because it is trendy and urban yet has a sophisticated feel about it." Lex PR, which provided the keepsakes, worked with Iceculture to use ice decor to further the dichotomous event theme.

Outside the venue, a tall, rectangular ice sculpture bore the name Rémy Martin in the upper portion, with phrase "The Bold 5 Under 35" appearing below in both French and English. (The Bold 5 Under 35 was a competition initiated by Rémy Martin to celebrate young Canadian entrepreneurs. The winner, Edmonton's Ashif Mawji, president and C.E.O. of Upside Software, was announced at the end of the event.) Other ice decor pieces included frosty flower vases, bar enhancements, and a sculpture of the Rémy Martin logo, a part-man, part-horse centaur figure. Blowfish catered the event, serving foods intended to complement the cognac's different fragrances.

—Robyn Small

Posted 04.19.07

Photos: BizBash.TO, Lex PR (Black Pearl Bottle)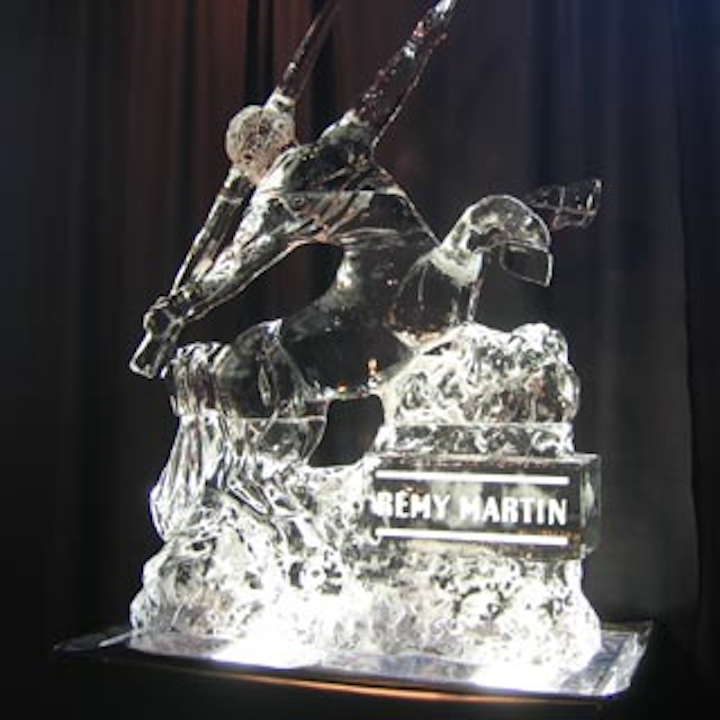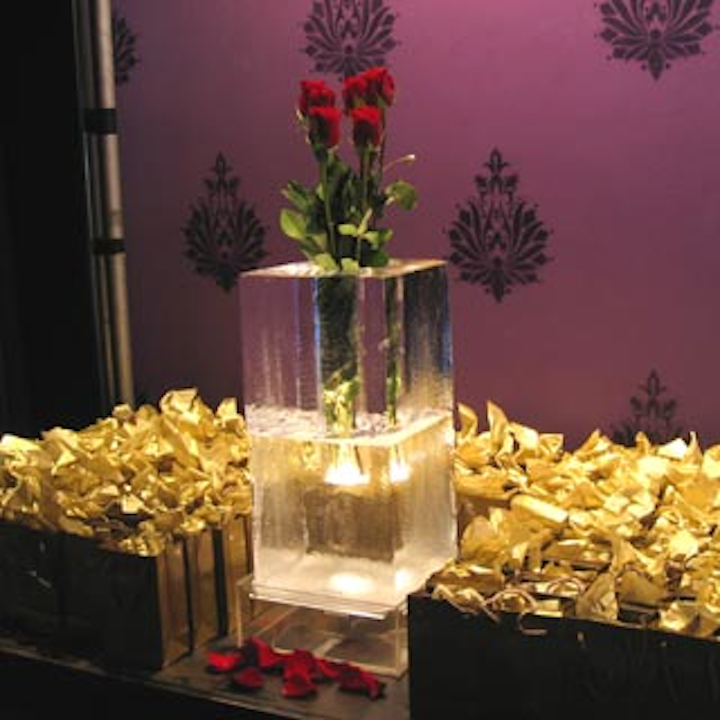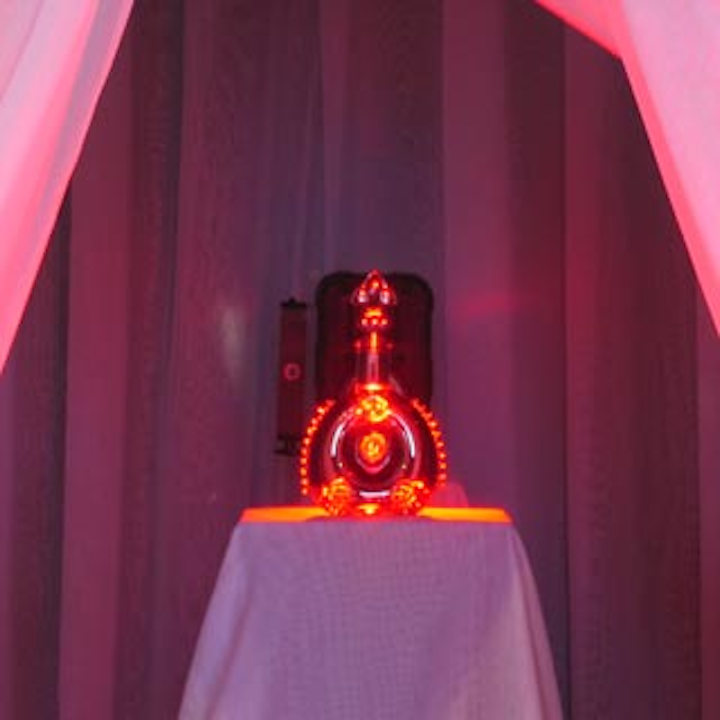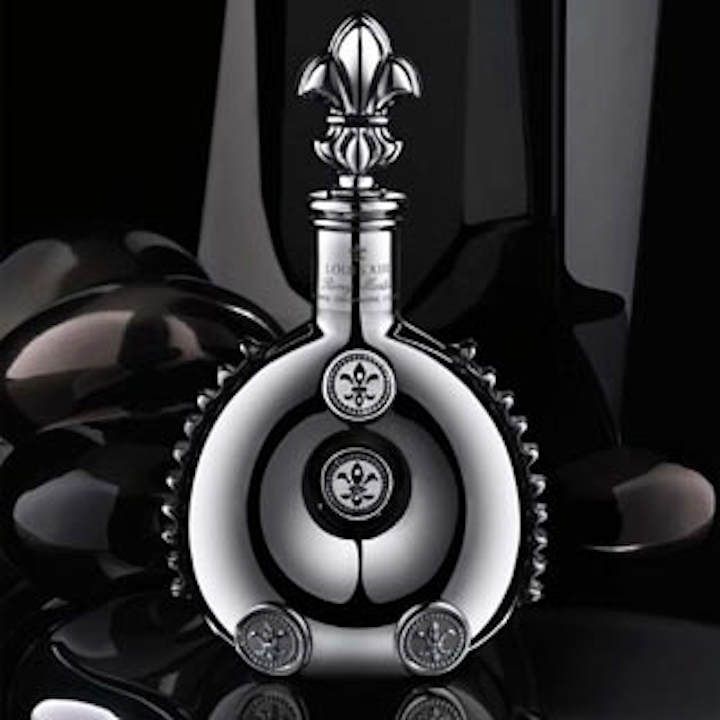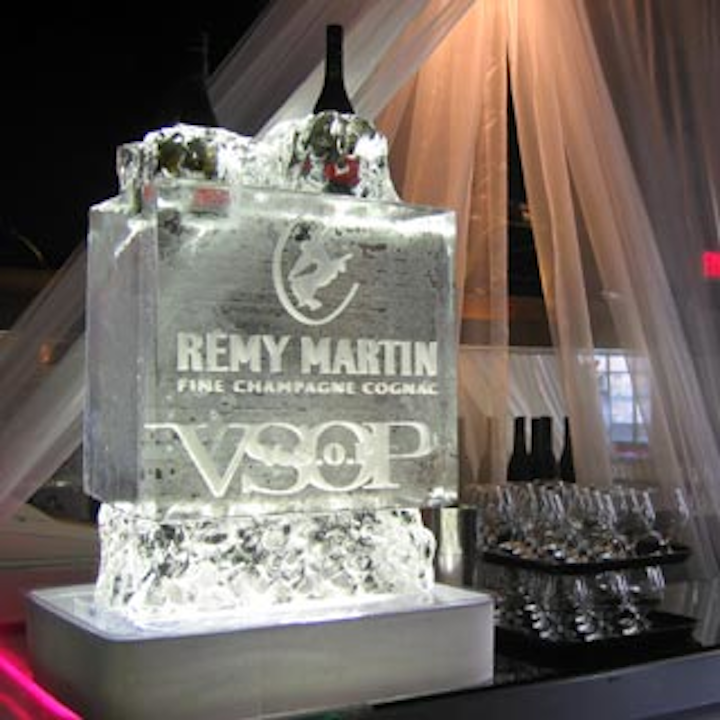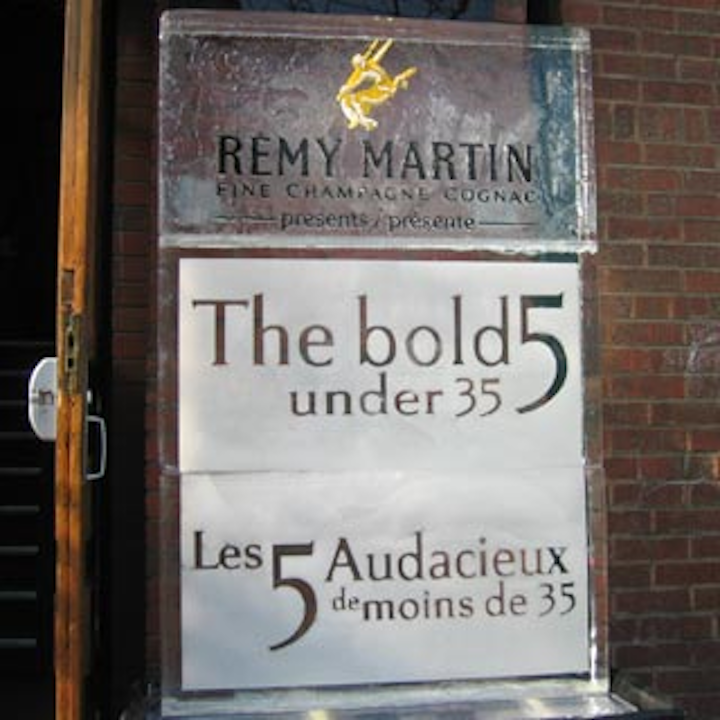 Featured Venues/Suppliers: