Florida Planners Invigorated and Inspired as BizBash Brings Its Signature Expo to South Florida
June 14, 2010
BizBash's Florida Expo, held April 28 at the light-filled Greater Fort Lauderdale/Broward County Convention Center, teemed with energy and excitement for Florida events with a full day of education, exhibits, entertainment, and networking. More than 1,200 members of Florida's event industry gathered on the floor of Hall 1A for Florida's first-ever BizBash Expo.
The anticipation for the show began with the exhibitor move-in and setup the day before, expedited by Expo Convention Contractors. That evening, Fort Lauderdale's China Grill restaurant hosted more than 150 attendees for the expo preparty, where they connected over Asian-inspired cocktails and hors d'oeuvres, including lamb spare-rib nachos, tuna oshi, and Thai chicken satay. The venue, conveniently located just minutes from the convention center, featured a stylish indoor and outdoor restaurant space overlooking the Intracoastal Waterway. Out-of-town guests stayed at the Hilton Fort Lauderdale Marina and Holiday Inn Express hotels, two of the event's hotel sponsors.
On the day of the show, attendees arrived at the convention center to energizing beats from Mix on Wheels' DJ truck parked outside. Inside, they were welcomed into the registration area with coffee by Café A La Carte, before moving on to a registration lounge in the atrium, luxuriously appointed with modern furnishings from Nuage Designs. There, they planned their activities for the day amidst dramatic geometric prints, sleek leather furniture, and trendy Louis-style chairs. The black, white, and metallic furnishings were accented with pillows in splashes of turquoise and aqua, complementing the contemporary feel of the atrium. Attendees were also treated to an oversize LCD display crafted by AV Rental Depot that displayed the BizBash Expo logo in a flurry of champagne bubbles, with the screen itself balanced atop one delicate crystal champagne flute.
The show theme, "BASH the Expected," encouraged planners to think strategically, and the show provided practical advice on creating events with limited resources. Faced with budget cuts, planners must think more creatively than ever to keep events relevant and on message. BizBash's staff created buzz before the expo using elegant printed invitations designed by Alpine Creative and social media such as Facebook and LinkedIn. Special offers were posted on industry sites, Twitter, and BizBash's Web site; these media were also used to announce speakers and updates to the schedule.
E-vents Registration's team sped attendees through the on-site registration process using a bar-code-scanning system with hardware and printers supplied by AV Rental Depot. Attendees received a bag with show materials and literature from Backdrops Beautiful.
After enjoying a continental breakfast, nearly 400 planners attended the education sessions that started shortly after 8 a.m. Attendees participated in sessions that addressed top-of-mind topics including catering trends and mastering the art of great proposal writing, as well as strategies for survival and success in sessions featuring top event pros and female executives. Audiovisual equipment for the sessions was provided by AV Rental Depot, who also videotaped each session.
Attendees gathered for the morning general session at 10:15 a.m., which opened with entertainment by Designs by Sean on the main stage. A performance of "Somewhere Over the Rainbow" with elaborate costumes captivated the audience, may of whom recorded it on their smartphones to remember for their own events.
Everlast Productions handled stage production and technology on the main stage and teamed up with video media designers Glow Design Group to create a stunning, all-digital, visually pleasing set. So Cool Events provided the furnishings for the main stage, as well as the V.I.P. greenroom.
With the entertainment complete, the official program began with the induction of BizBash Florida's inaugural Hall of Fame. This year's inductees were Adrienne Arsht, philanthropist and business leader; Mona Meretsky, C.S.E.P., president of COMCOR Event and Meeting Productions and COMCOR Consulting Services; and Lee Schrager, vice president of corporate communications and national events at Southern Wine & Spirits of America. Each inductee was presented with an inscribed silver charger acknowledging their contributions to the Florida event industry.
Immediately following the induction ceremony, Colin Cowie, C.E.O. of Colin Cowie Lifestyle Event Design and Production, took the stage to speak about "The Importance of Customer Service and Bringing Greater Value to Today's Events." In this keynote presentation, sponsored by KARLA Conceptual Event Experiences, Cowie shared with the audience examples of his recent standout events and the core competencies that have helped him grow his business and become an industry star. With an emphasis on teamwork and communication, he also discussed how role reversal could be instrumental in helping planners truly provide the ultimate event experience for their clients.

As the general session concluded, attendees exited the main stage and were greeted by a Chinese New Year celebration complete with dragons and performers provided by Forte Entertainment. This exciting welcome marked the opening of the expo floor at 11 a.m., where 100 exhibitors showcased their venues, products, and entertainment ideas. Planners marveled over highlights such as a table decorated entirely in carnations and illuminated waterfalls that could be branded for their own events, while sampling tasty treats such as bonbons covered in edible glitter and a selection of crepes that ranged from savory to sweet. Attendees interacted with additional on-floor entertainment provided by M12 Entertainment, which included break-dancers and stiltwalkers, while Brightroom captured the energy and excitement as the official show photographer.
In the afternoon, the mini stage was a flurry of activity, with several 20-minute sessions that both educated and entertained. Among them were "Million Dollar Menus … On a Budget" with Joy Wallace, C.E.O. and president of A Joy Wallace Catering Production, and Neil Borden, corporate sales, A Joy Wallace Catering Production; "Invitation Trends: Affordable Luxury in 2010," with Steve Paster, president and C.E.O. of Alpine Creative Group; and "Entertainment Booking Tips and Caveats," with Connie Riley, C.S.E.P., C.M.P., vice president of event operations at T. Skorman Productions Inc. Attendees also enjoyed entertainment from Florida's Frank Sinatra and acts provided by Forte Entertainment and M12.
As the afternoon continued, the show floor remained crowded and energized as planners and exhibitors connected. Attendees relaxed in a stylish floor lounge designed by Room Service/AFR Furnishings. The lounge featured an array of contemporary seating designs in luxurious white leather accented with metallic cushions, and stunning illuminated trees provided by Uplyte. Floral creations were seen throughout the lounge and expo floor in a dazzling range of combinations dreamed up by Petal Productions. They also provided the centerpieces for the V.I.P. brunch hosted by Panache, A Classic Party Rentals Company, which dressed the tables in sea-green linens overlaid with reef prints and complementary glass table settings that brought a taste of the tropics to the midday event.

The 2:30 p.m. afternoon general session opened with Rhythm Extreme, a rhythmic performance troupe for T. Skorman Productions, who amazed the crowd with their transformation of garbage cans and everyday items into percussion instruments for the ultimate high-energy entertainment experience. They were followed by Chad Kaydo, editor in chief of BizBash, whose afternoon keynote presentation shared some cool ideas from events covered in BizBash during the past year. Bruce Sutka, president of Bruce Sutka Productions International, joined Chad for a discussion on his view of the latest trends in Florida's social, charitable, and corporate events. Sutka also took questions from the audience on his inspiration sources and how planners can do more with less.

After the afternoon general session, attendees continued networking on into the late afternoon, both in the registration lounge and expo floor where the Industry Mash-Up took place. This networking hour offered attendees and associations the opportunity to make connections that could help them build their business. Once the show floor began to wind down for the day, the registration lounge became the site of the post-show cocktail reception. Planners enjoyed a diverse and tasty range of food prepared and served by the Greater Fort Lauderdale/Broward County Convention Center's in-house catering team, while enjoying beats mixed up by M12's DJ and reveling in the exciting conclusion of a historic day for Florida's event industry.

BizBash thanks the Greater Fort Lauderdale/Broward County Convention Center staff, the official transportation sponsor, Worldwide Limousines, and exhibitors, sponsors, and attendees—all of whom made Florida's first BizBash Expo an event to remember. Be sure to visit www.bizbash.com/ourevents for announcements and updates when BizBash Florida Expo returns to the convention center in April 2011.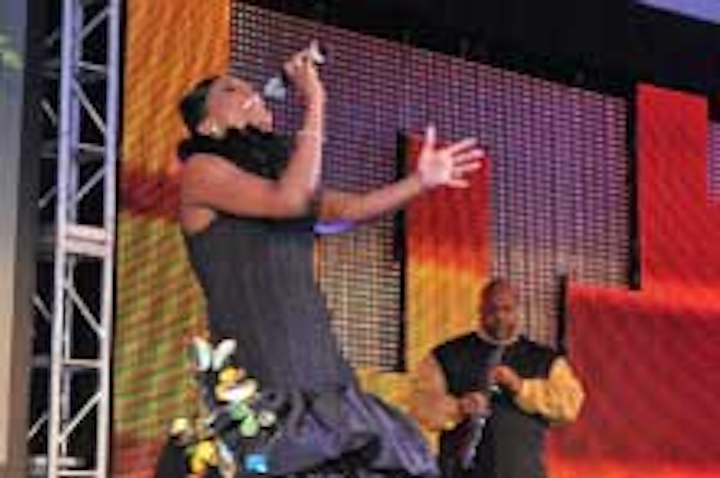 Photo: Brightroom Inc.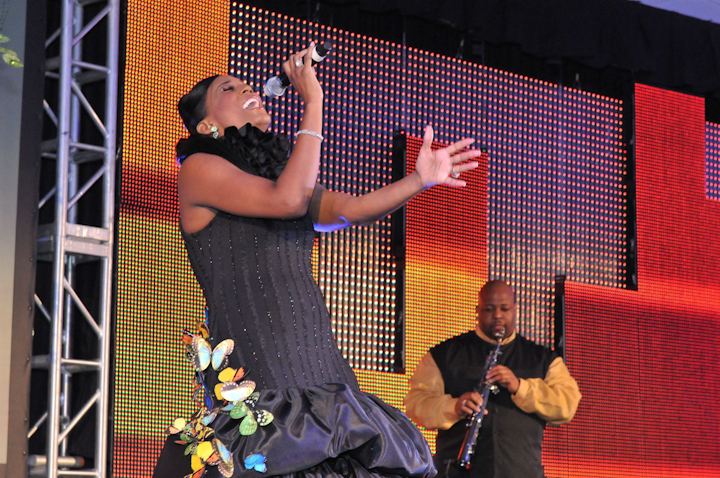 Photo: Brightroom Inc.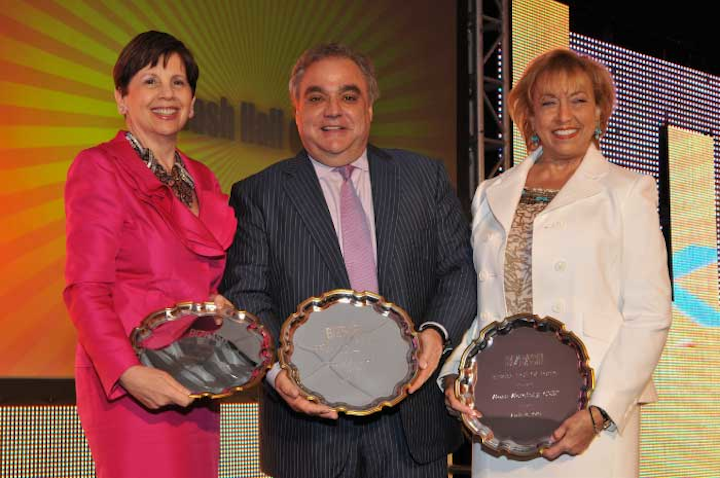 Photo: Brightroom Inc.
Photo: Brightroom Inc.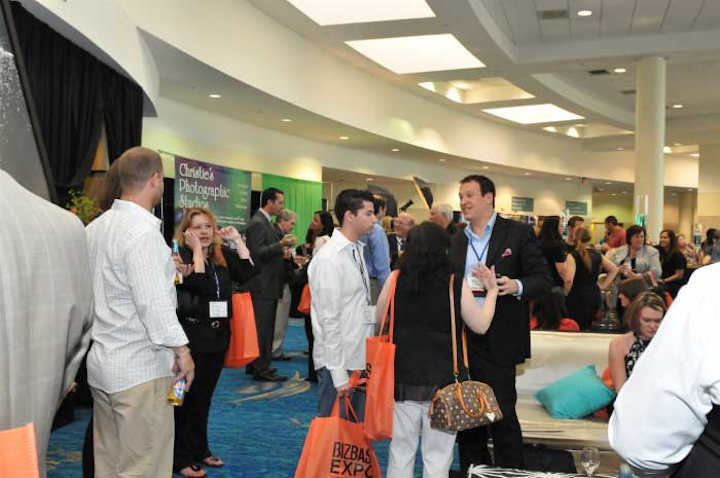 Photo: Brightroom Inc.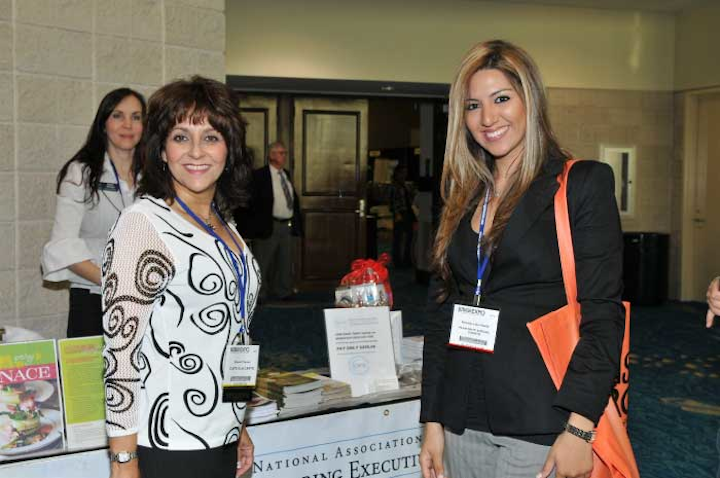 Photo: Brightroom Inc.
Photo: Brightroom Inc.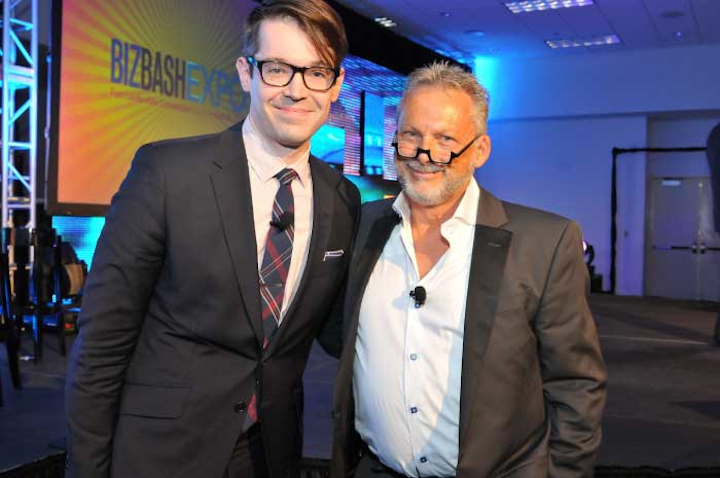 Photo: Brightroom Inc.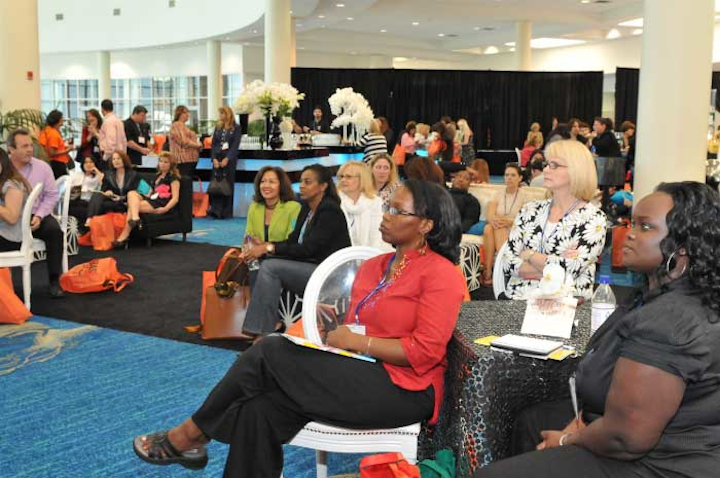 Photo: Brightroom Inc.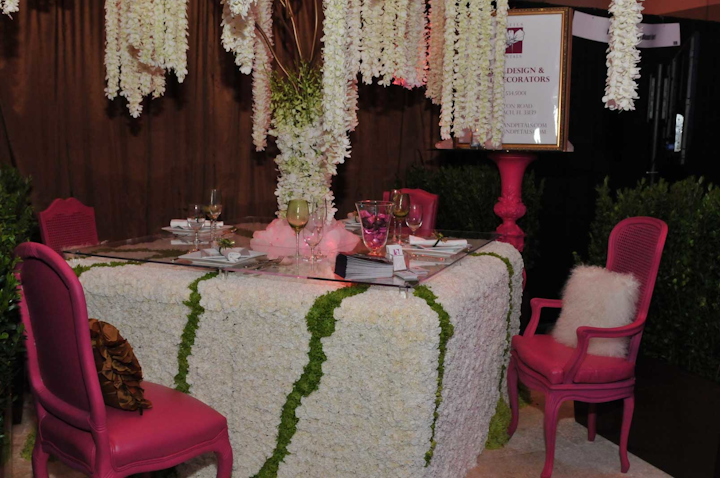 Photo: Brightroom Inc.
Featured Venues/Suppliers: