Marc Ecko\'s Digital Campaign Launch Puts Technology Front and Center
August 12, 2010
With the investment that many retailers are putting into online marketing, it's no surprise that technology to show off these efforts is playing a larger role in events, with touch-screen computers, interactive video projections, and Twitter feeds appearing frequently at corporate and nonprofit functions. At the August 4 launch for Marc Ecko Cut & Sew's fall/winter 2010 campaign, technology was at the heart of the setup in Milk Studios' second-floor gallery. The purpose was to get guests interacting with new multimedia ads that combine augmented reality and photography by Markus Klinko and Indrani.
The 300-person event, which unveiled Lindsay Lohan as Ecko's muse for the campaign, was primarily for members of the press, but the apparel company also invited wholesale clients, fashion industry folks, and influencers such as Richie Rich, Daniel Merriweather, and The Hurt Locker's Anthony Mackie.
The advertising push centers around the augmented-reality technology, a type of virtual computer-generated imagery where glyphs placed in front of Webcams trigger a 3-D image to appear on screen; the holographic form can be moved and manipulated in real time by users. For Ecko, the new ads prompt a virtual Lohan to materialize and act out one of four skits. Users can also record themselves while directing Lohan to play out a series of emotions and upload the video to social media sites like Youtube, Facebook, and Vimeo.
To ensure guests understood how the multimedia ads work and emphasize the event's interactive component, the production team—led by M Crown Productions in collaboration with Ecko and his company's marketing team—placed eight computers in the center of the gallery. The designer gave a quick demonstration and left guests to toy with the technology over the course of the evening.
Correction: The original version of this article incorrectly identified production firm M Crown Productions.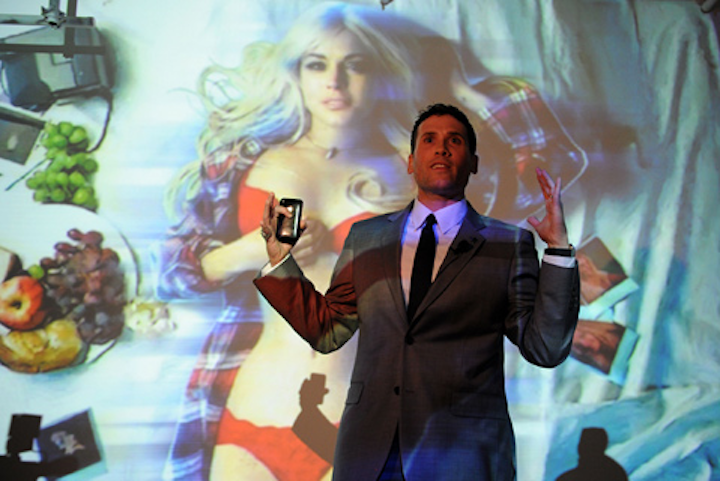 Photo: Bryan Bedder/WireImage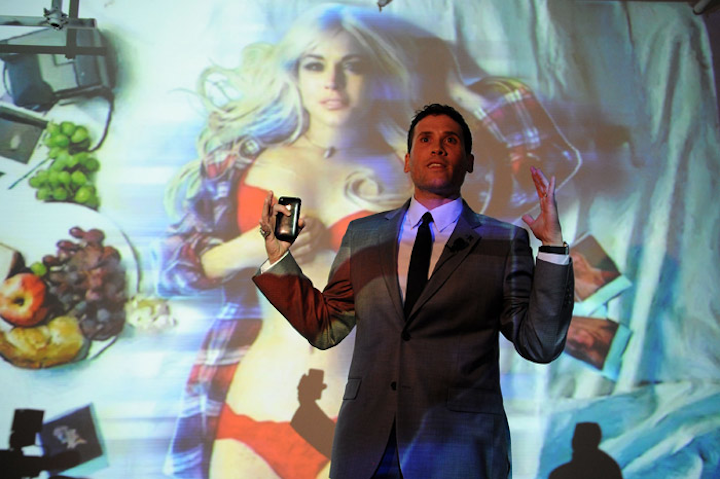 Photo: Bryan Bedder/WireImage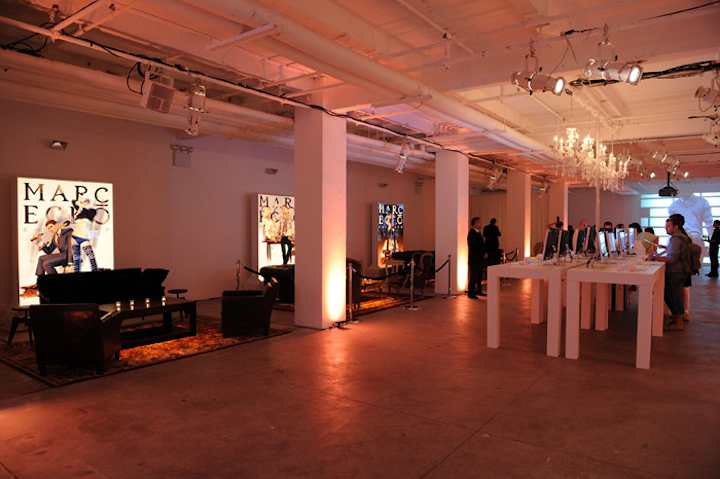 Photo: Bryan Bedder/WireImage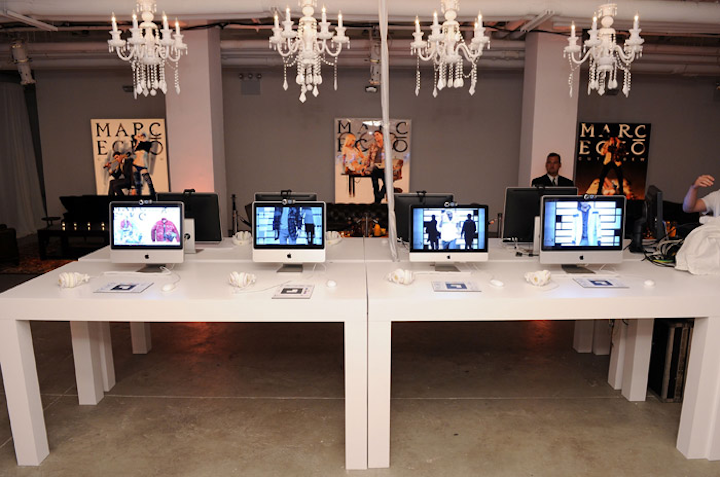 Photo: Bryan Bedder/WireImage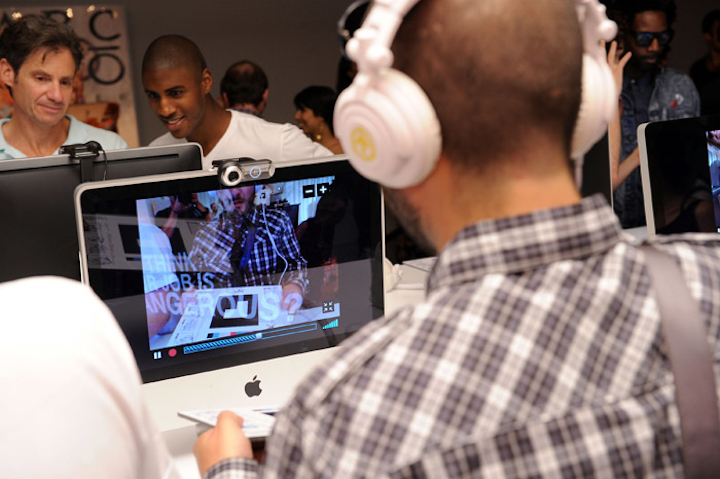 Photo: Bryan Bedder/WireImage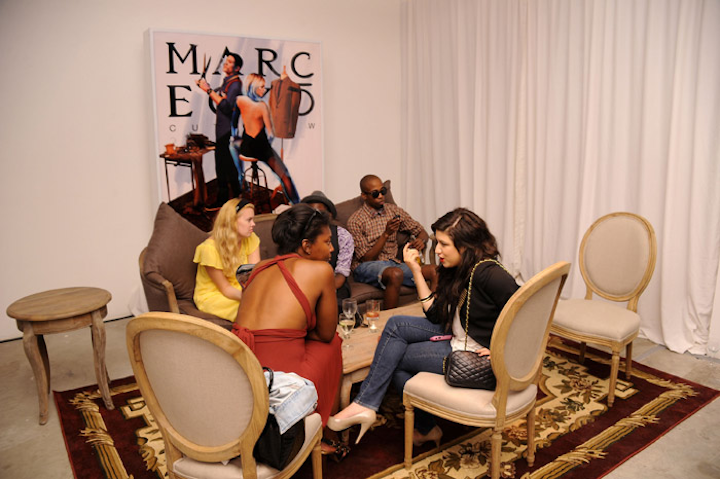 Photo: Bryan Bedder/WireImage
Photo: Bryan Bedder/WireImage
Featured Venues/Suppliers: