Social Life
The social media gurus at Mashable drew a sold-out crowd to their most ambitious offline event yet, a daylong conference during New York Internet Week.
August 11, 2010
Like so many technology fests, New York Internet Week is a booze-soaked labyrinth of panels, launches, and networking events. It provides a brief, face-to-face respite for guests whose lives and professions revolve almost entirely around a glowing computer screen, so getting them to commit to one daylong event, in a week crammed with dozens of different initiatives, requires a compelling pitch.

That was the dilemma for social media blog Mashable, whose previous Internet Week outing was a mixer with little opportunity for branding or audience education. Since it was founded in 2005, Mashable has become the de facto authority on marketing with social media and is only bested in U.S. blog traffic by the Huffington Post and Gizmodo. Looking to create a signature event that could cater to the varied interests of its readership while providing an attractive opportunity for sponsors, the brand put on the Mashable Media Summit at the Times Center on June 8.
Instead of typical conference panels, the summit lined up an entire day of presentations from social and digital media experts in arenas as diverse as hospitality, music, consumer branding, video production, and location technology, all speaking about how Web marketing and promotions worked to their advantage. By casting the widest possible net, Mashable hoped to court an equally diverse group of guests.

"We're known for throwing parties, but that's not really what we're about," says Brett Petersel, who handles Mashable's business development and events, but had never done anything on the scale of the summit. "I think it was time to see if we could really do something big like this."

After being heavily promoted on the site and appearing on recommended event lists from CNET and the Daily Beast, the summit drew a sold-out crowd of more than 400. Attendees paid $499 for their nearly eight hours of live programming.

"We didn't really target specific people," Petersel said. "We just put it out there, what we were doing, for the people who might be somewhat familiar with the terminology but wanted to learn how to do it and wanted to hear it from people who'd done it well."

Mashable looked to speakers who were recognizable, but not familiar speaking circuit faces. Coordinating with business and editorial staffers, Petersel brought in more than 20 experts, including Foursquare co-founder Dennis Crowley; Starbucks vice president of brand, content, and online Chris Bruzzo; and actor Edward Norton, who made a recent foray into social media with a fund-raising Web site called Crowdrise.

Securing marketing partners ended up being easier. "A lot of sponsors just came to us," said Petersel. He had worked with many of the brands before, though typically on events that offered less exposure. "As for the others, we approached our sponsors the same way we always do, giving them the opportunity to meet our audience, do some business, and see firsthand how much we've grown." Yahoo, HP, and Motorola—which gave each attendee a new phone—were among the brands that came on board.

The biggest partnership of all was with CNN. Mashable chief operations officer Adam Hirsch, who first came up with the idea of the summit, brought on the cable news network as an official co-host in the early stages. All of the day's content—in addition to being streamed on Mashable—was available online via direct links on CNN's home page.

However, as might have been expected in a group so focused on social media, it was the guests who provided much of the content promotion. From start to finish, the conference offered the very meta sight of most attendees clacking out blog entries on laptops and Blackberries and stealthily tweeting from their new iPads.
Photo: Courtesy of Mashable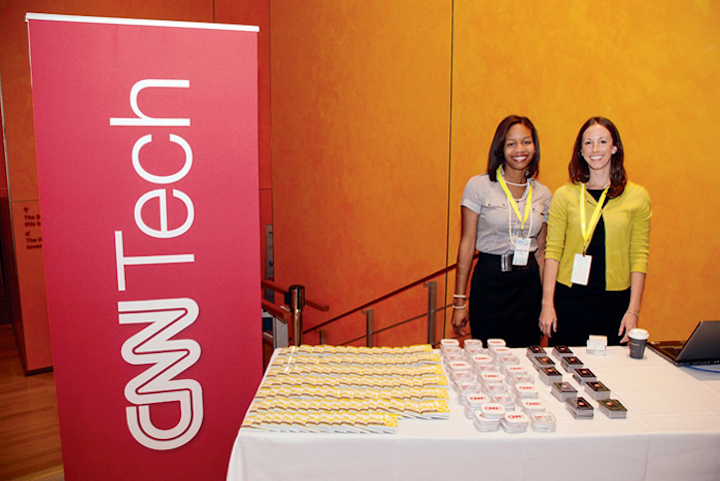 Photo: Courtesy of Mashable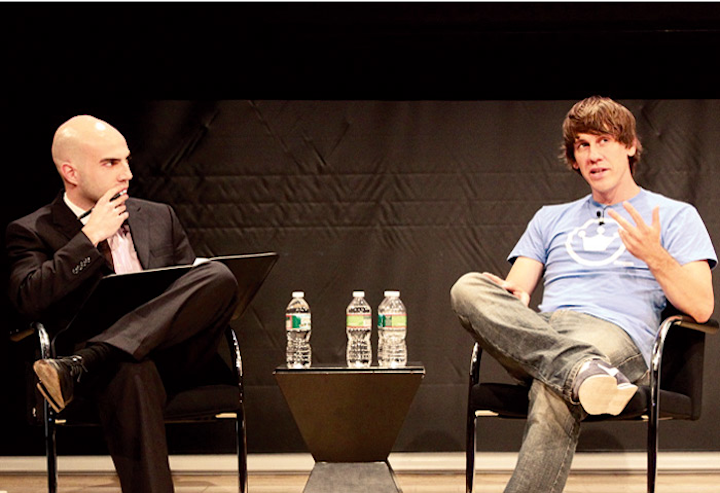 Photo: Courtesy of Mashable
Photo: Courtesy of Mashable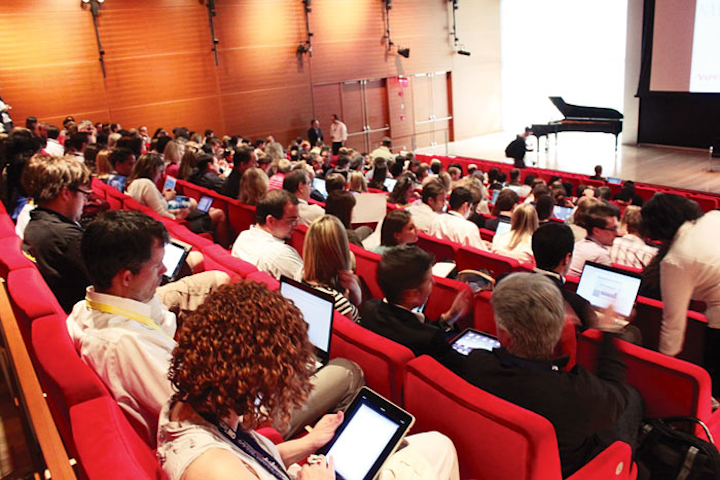 Photo: Courtesy of Mashable