Interior Design Show Builds Buzz for the Weekend With Interactive Opening Party
February 1, 2012
On Thursday night, the Interior Design Show brought 5,500 guests to the trade show floor in the Metro Toronto Convention Centre for its opening night party. Guests took an early look at booths on the floor, enjoying drinks and hors d'oeuvres among the 300 exhibits. The advertised tagline for the contemporary design fair's event was "it takes an industry to make a party."
"It really has the industry coming out," Shauna Levy, director of the Interior Design Show, said about the gathering, simply dubbed "the Party."
The event also served to kick off the three-day show. "It's always about creating a really positive energy. We certainly see the ripple effect over the next three days," Levy said, citing Twitter as one of the ways the party creates buzz. The event began at 7 p.m. and ended at 11 p.m., and was followed by an after-party at the Thompson Hotel.
More than 30 caterers and beverage providers attended, creating food stations and bars among the show's booths. Exhibitors got involved, too. At the Taylor Hannah Architect booth, staffers served guests a creamsicle cocktail to match the colour scheme. Guests also got an early look at Raw Design's "StripTease" entrance installation—1,300 individual strips of felt that hung down two storeys of the venue. Partnering with Christie Digital Systems, patterns and images of passing guests were projected onto the felt strips using the Christie's interactive MicroTiles technology.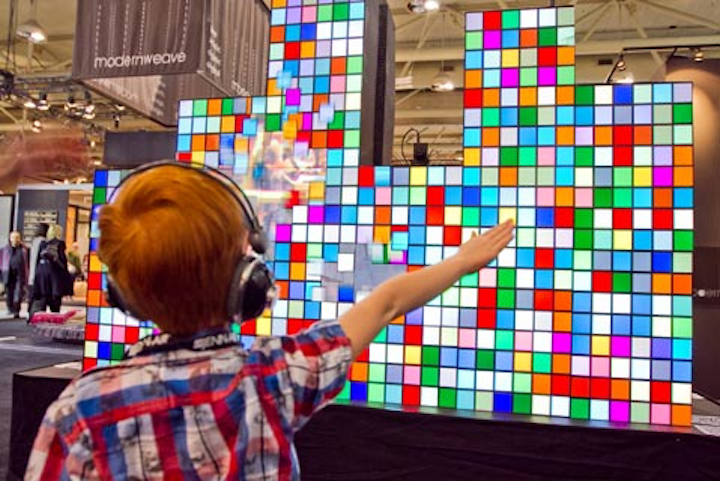 Photo: Courtesy of Christie Digital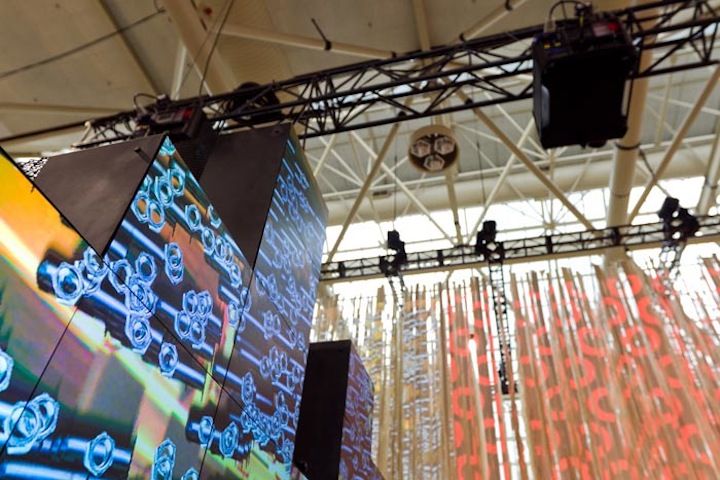 Photo: Courtesy of Christie Digital
Photo: Courtesy of Christie Digital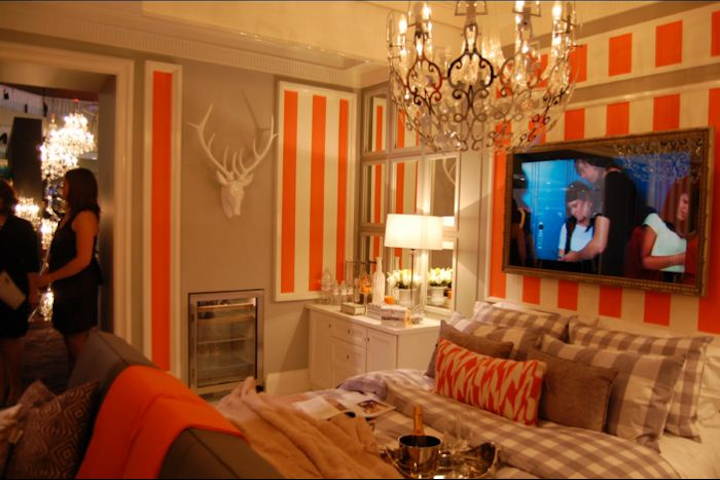 Photo: BizBash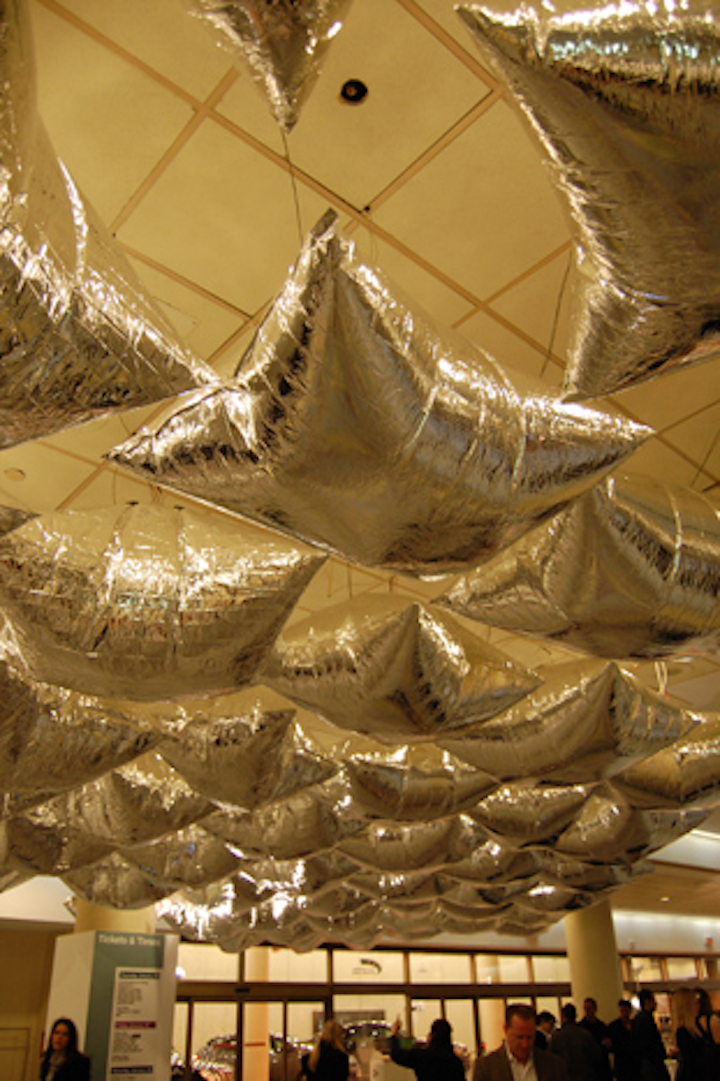 Photo: BizBash
Featured Venues/Suppliers: