CTV Caps Canadian Upfronts With Social Media-Driven Presentation and After-Party
June 4, 2012
CTV rounded out Canada's Upfront Week in Toronto on Thursday, hosting its presentation and after-party for 1,500 buyers and media at the Sony Centre for the Performing Arts. Like many of the events held by television networks in New York earlier this month, the gathering to preview new programming put the focus on the digital space by heavily promoting social media initiatives.
"We incorporated social media into the party to reflect what was being said earlier on stage in the presentation, that is, social media is the new water cooler, and nothing is more social than television," said Anju King, senior manager of events at Bell Media. "We wanted to reinforce to the advertising community that television ads are more effective when the audience is deeply engaged, so we tried to engage the party guests in an interactive experience."
With the goal of getting the event trending that evening, the hashtag #CTVUpfront was well advertised throughout the space and both talent and guests were encouraged to use it. Live tweets scrolled on rows of television screens above the reception space and vinyl wraps covered with past tweets about CTV shows covered the pillars and bar tops. At the step-and-repeats, guests could instantly upload their photo to Facebook or Twitter.
Custom builds outside, covering the façade of the Sony Centre, and in the reception space inside gave the venue a different look. "Being the last upfront of the week is always tough," King said. "The same group of advertising clients attend all the Canadian Upfronts; it was important to us to make an impression being the last one they were attending that week." DJ Starting from Scratch set the mood outside on the red carpet, atop a custom CTV build. Following the presentation, the White Panda took over a second custom structure and had guests dancing until the party wrapped, around 8 p.m.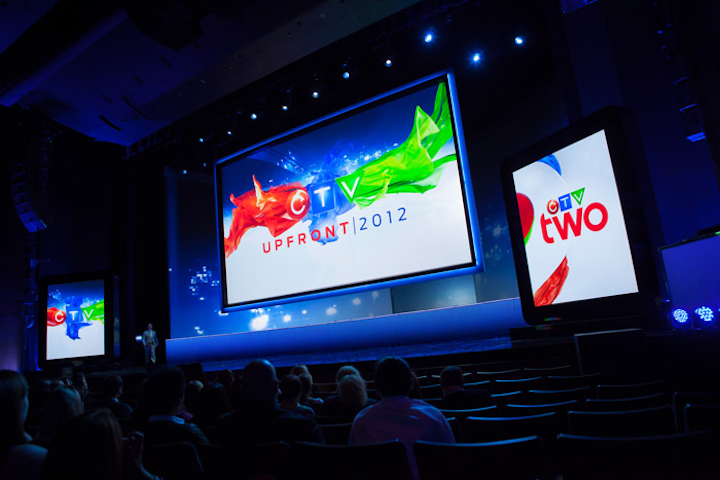 Photo: Darren Goldstein/DSG Photo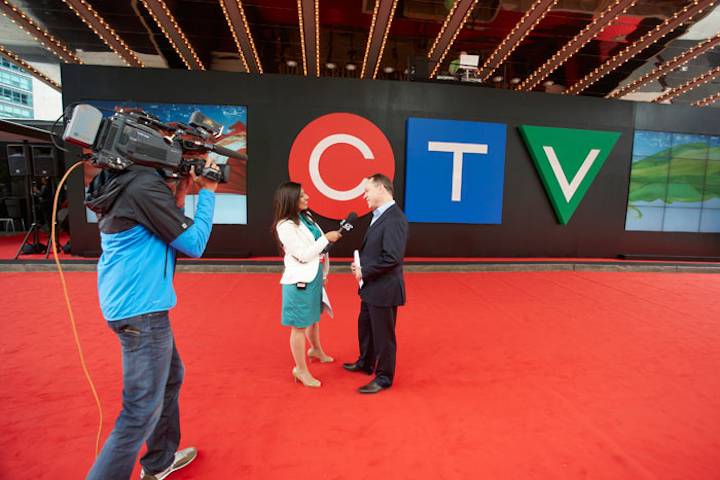 Photo: Geoff George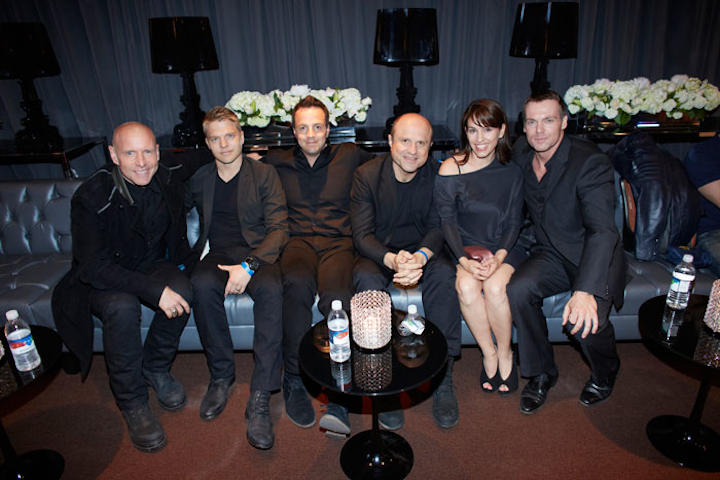 Photo: Geoff George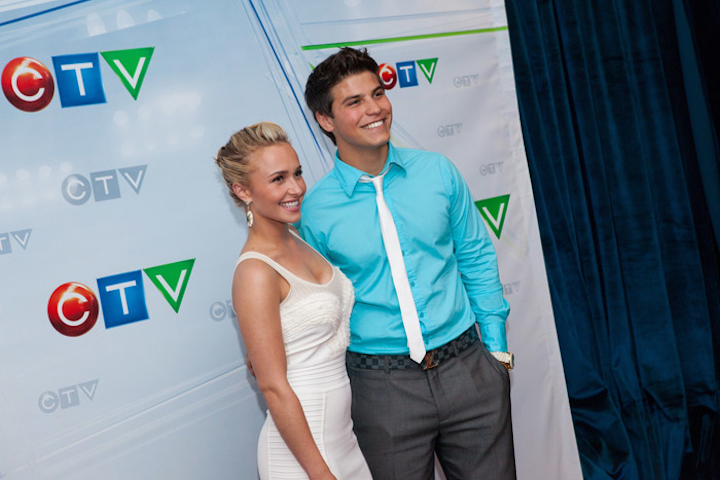 Photo: Darren Goldstein/DSG Photo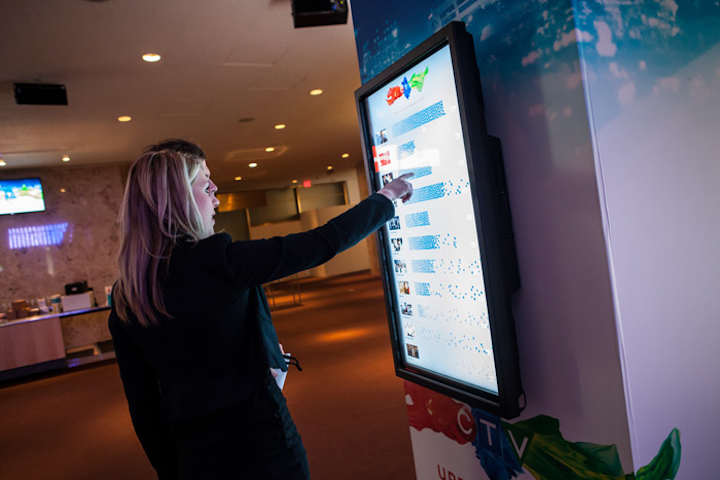 Photo: Darren Goldstein/DSG Photo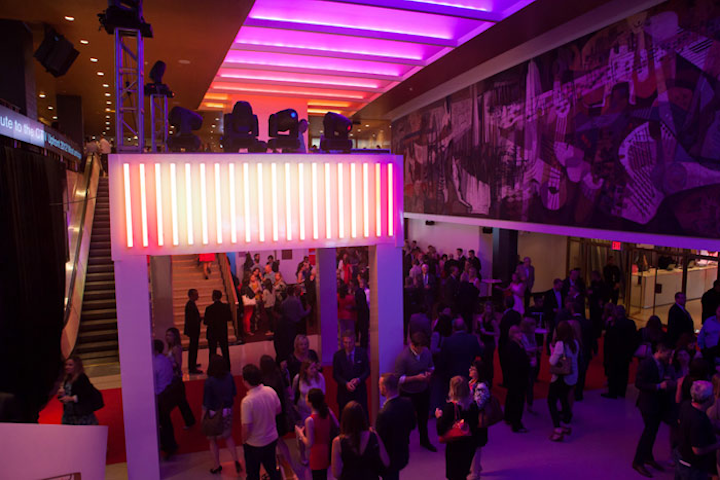 Photo: Darren Goldstein/DSG Photo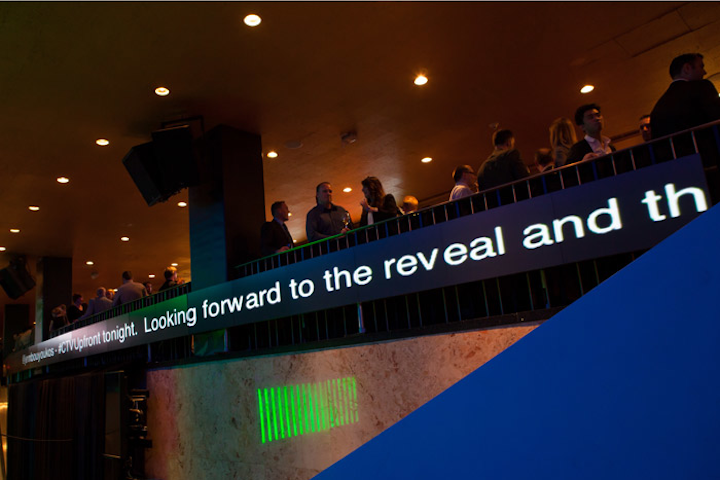 Photo: Darren Goldstein/DSG Photo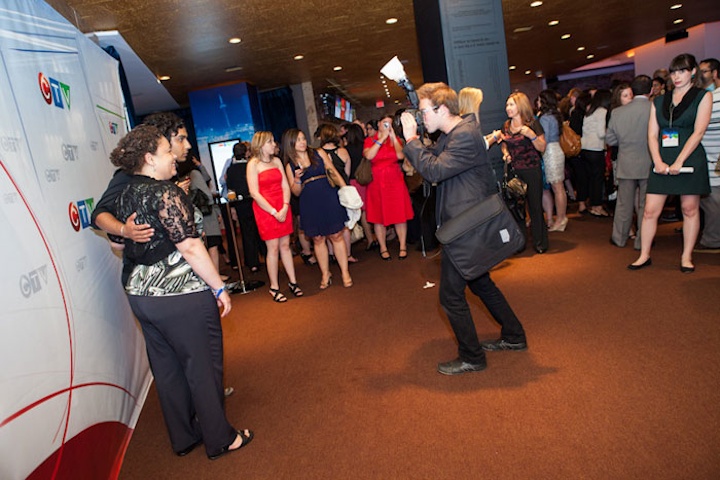 Photo: Darren Goldstein/DSG Photo
Featured Venues/Suppliers: