Most Innovative Meetings 2012: #2 TED Conference
Amid claims that it caters only to an exclusive group of people, the brand continues to open up its content to the public, which helps sustain its reputation as one of the most recognizable conferences in the U.S.
July 19, 2012
It's a brand that many meeting hosts seek to imitate, a series of invitation-only conferences that sell out well in advance and attract a coveted crowd of speakers—filmmakers, artists, Nobel Peace Prize winners, former presidents, tech entrepreneurs, even controversial personalities like WikiLeaks founder Julian Assange. The Technology, Entertainment, and Design Conference and its spin-offs also have plenty of critics—including the original founder of TED, Richard Saul Wurman—with detractors pointing to the high price of admission, the fact that only an elite few are invited to attend, and the 18-minute speaker talks being driven by style rather than substance.
Nevertheless, the powerhouse conference, owned by the nonprofit Sapling Foundation, and its crowdsourcing approach has seen considerable success and spawned many admirers wanting to change formats and explore different ways to engage a wider audience. Of particular interest are the TEDTalks, more than 800 videos of the conference's presentations distributed and translated online and viewed some 400 million times. There's even a free iPad and iPhone platform for users to browse and watch the videos on their devices; the app for Apple's tablet won a Webby award this year.
To further embrace the broad reach and open forum of the Web, the organization debuted TED Conversations in February 2011. The social media platform allows consumers to openly debate topics with its community of speakers.
More recently, the organization introduced TED-Ed, which enables teachers to use its video content—enhanced by animated graphics—to educate. The permanent initiative provides multiple choice and open-answer questions, as well as a function called "flipping," which allows teachers to customize and distribute the video, and track each student's progress.
Just as unusual and creative was the launch of TEDx, an initiative that allows independent organizers to host their own TED-style event and, with TEDxLive, the license to simulcast the content from the official conferences. The franchise-style model has created a pool of planners to pull ideas and content from, and given rise to hundreds of meetings produced in places as far flung as Ethiopia, Mongolia, and New Zealand. It's this group that attended the inaugural TEDxSummit in April, and the same community is part of one of the largest initiatives the organization launched this year: a global series of speaker auditions for the 2013 conference.
"The search was borne of the realization that TED's best moments often come from unexpected places," said TED curator Chris Anderson when the idea was announced in January. "We thought, why not leverage TED's expanding global footprint to find even more of those undiscovered voices, to do something completely different?"
Held in 14 different cities—from Amsterdam to Nairobi, Bangalore to Sao Paulo—open to the public, and produced by local organizers, the events will view the top applicants from online audition submissions. Candidate videos will then be posted to ted.com and put to a public vote.
Such experiments have stretched the brand's influence beyond those who are invited—and can afford—to attend the conferences in Long Beach, California, and Edinburgh, Scotland. It also plays into the organization's mission statement, "Ideas worth spreading," and a concept Anderson has dubbed "crowd accelerated innovation," where the Web is an open lab for learning, sharing, and redefining knowledge.
Previous: #1 SAP's Sapphire Now
Next: #3 Oracle OpenWorld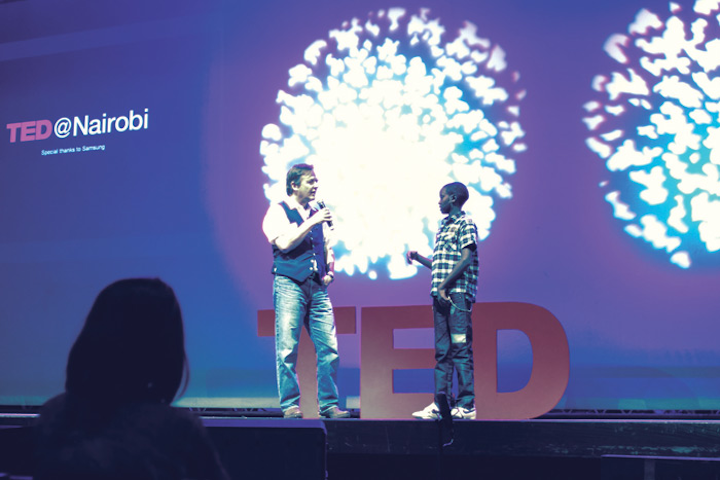 Photo: whattookyousolong.org