64 New Meeting Locations in 10 Cities
July 18, 2012
Here's our guide to the latest developments in venues across the country:
Atlanta
The city of Douglasville recently broke ground on an $11.6 million convention center designed to attract business from nearby Hartsfield-Jackson International Airport. The 35,000-square-foot facility will be three times larger than the existing Douglasville conference center.
JW Marriott Atlanta Buckhead recently completed an $11 million renovation that overhauled its 371 guest rooms and added 2,300 square feet of meeting space adjacent to the on-site restaurant for a total meeting space of 21,000 square feet.
The Atlanta Airport Marriott recently renovated its 28,300 square feet of meeting space, including the 9,928-square-foot grand ballroom and 27 breakout rooms, and outfitted all guest rooms with LCD flat-panel televisions that can be used as monitors.
The terrace level of the former Macy's department store downtown has been converted into a 17,000-square-foot private event space, the Grand Atrium at 200 Peachtree, featuring 30-foot-ceilings and room for 1,500, plus breakout spaces.
The Georgia Aquarium debuted the $110 million AT&T Dolphin Tales Gallery last year, including a new 1,800-seat theater that can be used for presentations.
Boston
In January, the Boston Marriott Long Wharf completed its $30 million, four-year renovation. Within walking distance from Quincy Market and Faneuil Hall, the 421-room hotel now offers 21,000 square feet of space for corporate meetings and events.
Catalyst, a restaurant and meeting area that debuted in Kendall Square in September, offers American cuisine in several boardroom-style spaces. The Crick, Franklin, and Watson rooms, along with the foyer, each fit 100 guests.
The new 70,000-square-foot wing of the Isabella Stewart Gardner Museum opened in January. In the $114 million addition, designed by Italian architect Renzo Piano, a 90-seat eatery holds 115 for receptions and can be configured for meetings and theater-style presentations. Calderwood Hall, a dramatic round theater, has a retractable screen, visual projector, and theater-quality lighting. The 300-seat space can accommodate meetings for 50.
SkyZone indoor trampoline park offers jumping, dodgeball, volleyball, and other team activities. The new Everett location, which opened in November, holds 200. The facility offers televisions and DVD players, as well as microphone capabilities. On-site catering is available, and SkyZone can coordinate trophies and team T-shirts.
Chicago
The most buzz-garnering new hotel in Chicago is the Radisson Blu Aqua Hotel. Open since November, the first North American outlet of the luxury hotel has more than 28,000 square feet of sleek meeting space as well as 334 rooms and an indoor basketball court.
Hotelier Ian Schrager opened the first outpost of his Public Hotel in the Gold Coast in October. The 285-room hotel offers 10 meeting rooms, a business center, and communal worktables and computer stations in the lobby. A lounge area with plush leather couches can also serve as a screening room.
Swissôtel Chicago wrapped up a $10 million renovation this spring. The hotel is the first Chicago property to offer Nervana's Bonfire Events Management app for meeting planners and attendees. The tool allows users to track schedules, flights, and presentations; connects meeting participants through a social media site; and sends alerts for any schedule changes.
The 15,046-square-foot Rosemont Ballroom Complex at the Hyatt Regency O'Hare recently underwent a $3.3 million renovation. New amenities include energy-efficient Lutron lighting system and color-changing LED lights. The speaker and sound systems also were upgraded, and the ballroom got a Hufcor movable wall system. In all, the hotel has 110,000 square feet of meeting and event space.
Billed as the largest full-service hotel in the western suburbs, Chicago Marriott Naperville recently completed a $30 million transformation. The 424-room hotel has more than 25,000 square feet of flexible meeting space and a 7,000-square-foot ballroom.
Los Angeles
The 1.6 million-square-foot, LEED-certified Anaheim Convention Center began offering a new perk this year: free Wi-Fi to all visitors. The tech upgrade was meant to give the facility a competitive edge in the marketplace, as it believes it is the only convention center in the western U.S. to offer the service throughout its facility. Recently, the center also partnered with Aramark to introduce a compost program. And slated for a January 2013 opening is a 100,000-square-foot open-air Grand Plaza, right for all sorts of alfresco meetings and events.
L.A. Live is the city's newest massive multi-use development, packed with high-tech meeting and event venue offerings more than 5.6 million square feet—like the 7,100-seat Nokia Theatre, the sprawling adjacent Nokia Plaza, and Club Nokia with colorful LED bars illuminating 59,000 square feet of flexible space. The Gallery Collection at the JW Marriott Hotel Los Angeles includes more than 77,000 square feet of indoor meeting space, including three floors of stacked ballrooms. The property shares space with the Ritz-Carlton, one of the tallest mixed-use buildings downtown.
In October, the Westin Bonaventure Hotel & Suites completed comprehensive upgrades. It is L.A.'s largest convention hotel, with 1,354 guest rooms and more than 110,000 square feet of meeting and exhibit space including the city's largest ballroom.
Recently opened for private events and unexpected meetings is Space Abbot Kinney, a 3,000-square-foot, penthouse with a variety of rooms, including its V.I.P. lounge, glass atrium lounge, grand lounge, and patio. The entire venue is wired with top-end audiovisual equipment and holds 150 seated attendees.
A mile west of downtown and newly available for events and unstuffy meetings is Carondelet, a 7,600-square-foot home with two courtyards and capacity of 500. Furnishings are available, as is JBL sound equipment, wireless mics, and Wi-Fi throughout. 
Grauman's Chinese Theatre has recently undergone a major renovation. The main theater seats more than 1,000 guests. Also located in the Hollywood & Highland Center is the new high-tech Chinese 6 Theatres, which offer new sound systems and a luxe environment with room for more than 1,000 guests in all.
Miami
Five minutes from Miami International Airport, the Regency Hotel Miami completed a renovation in late 2011 that added new indoor-outdoor event space and a 10-seat boardroom that has a 42-inch LCD TV with Web connectivity and multiple data ports. Adjacent to the pool deck, the Gables room has high ceilings, black-and-white photography, and holds 170.
The new Marlins Park baseball stadium debuted in April with individual venues for meetings and events, including 12 M.V.P. suites that can be booked during games or on off-days.
The Miami Airport Convention Center, formerly the Miami Mart Exhibition Center, completed a renovation in March that remodeled its 75,000-square-foot education conference center, which now includes 40 breakout rooms.
The 140-room SLS Hotel South Beach opens this summer with 28,000 square feet of flexible meeting and event space.
South Beach's Delano Hotel unveiled a $5 million refresh that added two new meeting rooms, Studio 1 and Studio 2, each with room for 20 and 60, plus an upgraded screening room that seats 30.
Newly opened for events, the Dezer Collection, a 250,000-square-foot building filled with a private luxury car collection, has several spaces for meetings and events.
Phoenix
The colorful new Saguaro hotel in Old Town Scottsdale has 10,000 square feet of meeting space; the largest room seats 200.
Three-story meetings and events space V Squared will open in late 2012. Accommodating 2,000 people, the dramatic venue will include a glass spiral staircase leading to a viewing deck and a retractable roof over the courtyard.
The 649-room Fairmont Scottsdale Princess will debut a $20 million conference center in October. The 52,000-square-foot space will have a Southwestern design with "nano" walls that open to the outdoors.
Hotel Valley Ho recently added the Sands Building in the space that formerly held Trader Vic's restaurant. The lounge-like, 3,500-square-foot venue holds as many as 400, can be broken into smaller spaces for meetings, and includes audiovisual capabilities.
New York
Located in Midtown Manhattan, new private meeting and event space Offsite opened in July. The modern 4,200-square-foot space offers three floors and comes fully equipped for high-tech presentations, with projections that can be synced on five large LED screens, a digital smart board, floor-to-ceiling whiteboard walls, live-camera-feed capabilities, professionally designed sound and lighting, and live-music-input integration. Offsite's main floor seats 60 or holds as many as 150, an executive conference room sits on the mezzanine, and the lower level's open space has room for 25.
The historic New York Helmsley Hotel joins Westin Hotels & Resorts this summer. Its $65 million renovation features a redesign of 15,000 square feet of meeting space including five new breakout rooms that offer teleconferencing capabilities and fiber-optics. All renovated guest rooms will feature eco-friendly materials such as energy-conserving LED and CFL lights, water conserving low-flow plumbing and recyclable carpet pads, low VOC finishes, and Green Guard-certified solar shades.
Apella, a sleek space at the Alexandria Center for Life Science, features built-in amenities such as desks embedded with power connections, open communal kitchen areas, and a host of high-tech options. It fits 300 guests for a cocktail reception, 150 for classroom-style seating, and offers catering from Tom Colicchio's Riverpark and 'wichcraft.
Lower Manhattan's newest luxury hotel, Conrad New York has 30,000 square feet of event space including 18 meeting rooms and 26 breakout suites. The hotel is pursuing a Gold LEED certification for its green rooftop.
In celebration of its 10th anniversary, the Ritz-Carlton Battery Park renovated 2,000 square feet of conference and event space and offers conference concierges and technology butlers.
W New York recently redesigned eight meeting and event spaces along with the hotel's 3,690-square-foot Great Room in March and plans a lobby renovation later this year. The space features modern lighting design with a chandelier lit by LED lights.
A $150 million whole-hotel renovation at the Sheraton New York Hotel & Towers added a Cisco
TelePresence Suite to its 60,000 square feet of meeting space. It features an ultra-high-definition video and audio relay and can hold six people.
San Diego
South Coast Winery Resort and Spa in Temecula recently added a 40-seat private room that can be reserved for business dinners or meetings.
Gaslamp Quarter nightlife-cum-meetings spot Stingaree last year added GuestHouse at Stingaree, a 350-person lounge with wall-length 3-D projection screens for presentations or screenings.
The 474-room La Costa Resort and Spa in Carlsbad debuted a head-to-toe overhaul of its conference center in October, adding six new meeting-planner suites to the facility.
Hotel Palomar opened in the Gaslamp Quarter in September with 20,000 square feet of meeting space, including a 340-person ballroom and a 40-seat screening room.
Courtyard by Marriott San Diego Oceanside opened in Oceanside's Rancho Del Oro business district in November with three meeting rooms that seat up to 160.
San Francisco
The Moscone Center recently completed a two-year, $55 million renovation to its 1.2 million-square-foot facilities. The revamped convention center offers 106 meeting rooms—including 260,000 square feet of contiguous exhibit space—and a new $4.5 million wireless system that can provide high-speed service to as many as 60,000 devices at one time.
The first hotel set inside Presidio National Park, the forested expanse at the foot of the Golden Gate Bridge, Inn at the Presidio opened in April. The 22-room, historic redbrick building includes two meeting rooms that hold 25 people each.
The 550-room Hilton San Francisco Union Square completed a $51 million renovation in April that added the 13,500-square-foot Golden Gate Ballroom, one of 31 meeting rooms on the property.
Also in Union Square, the 659-room Grand Hyatt San Francisco completed a renovation that debuted a new Grand Foyer with 5,700 square feet of flexible meeting space.
The 253-room Argonaut Hotel debuted a new look in January that redesigned the lobby, guest rooms, and 9,000 square feet of meeting space with a nautical theme that plays off the property's Fisherman's Wharf setting.
Downtown's Mandarin Oriental Hotel completed a renovation this spring that added two meeting rooms, bringing its event space to 5,145 square feet.
Washington
Completed in May, Hilton McLean Tysons Corner's $45 million renovation includes a new 3,000-square-foot ballroom that can accommodate 260 and an 18-hour bar, Technology Lounge with free Wi-Fi. Upgrades also include energy-efficient lighting and heating, and new air walls.
The Dunes art gallery can transform into a concert venue, lounge, or event space. The gallery holds 150 for receptions and 60 for banquets.
The literal highlight of the renovated Carnegie Library at Mt. Vernon Square is the L'Enfant Map Room, which has an illuminated floor map of Washington. This landmark features a 150-seat theater and a grand plaza.
Open 24 hours a day, The Hamilton, a 37,000-square-foot venue includes a 400-seat restaurant and a 400-seat performance space. The Loft can accommodate 80 seated guests or 100 for receptions.
The Madison completed a $20 million renovation in March that includes 12,000 square feet of function space, featuring flat-screen plasma TVs, Bose speakers, and other state-of-the-art technology.
Chicago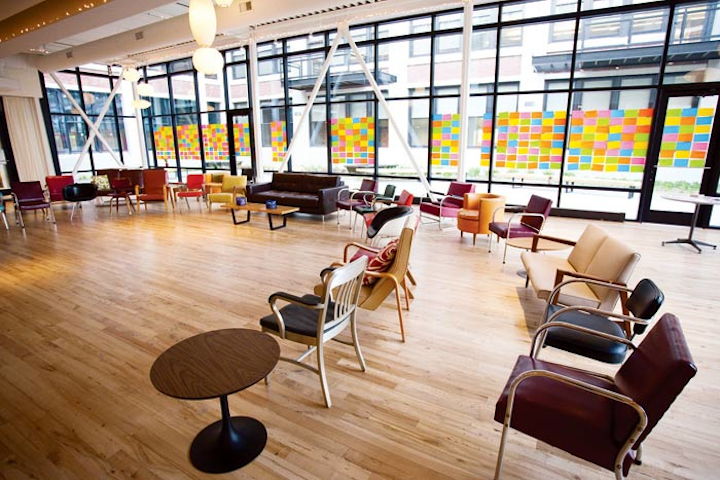 Photo: Jamie Davis
Atlanta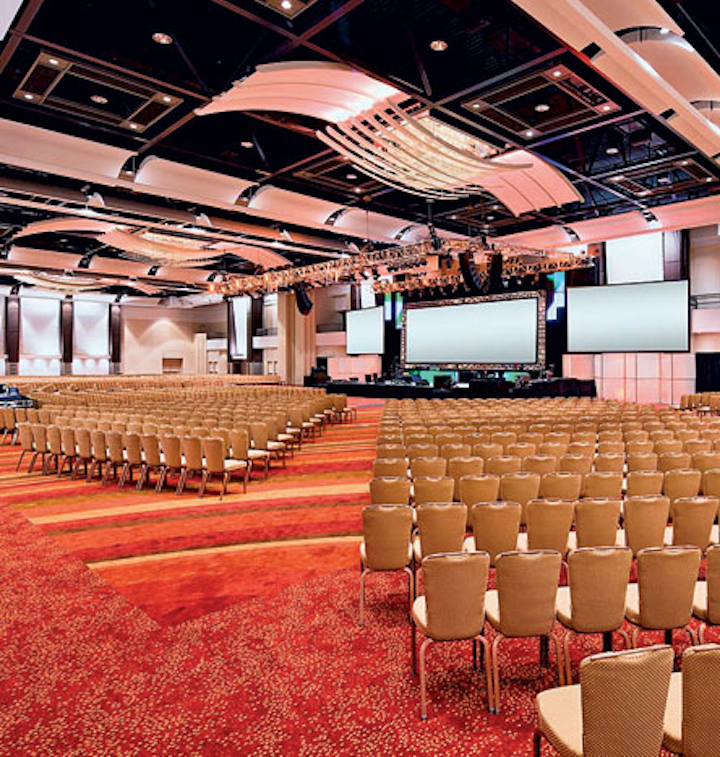 Photo: Courtesy of Hyatt Regency Atlanta
Boston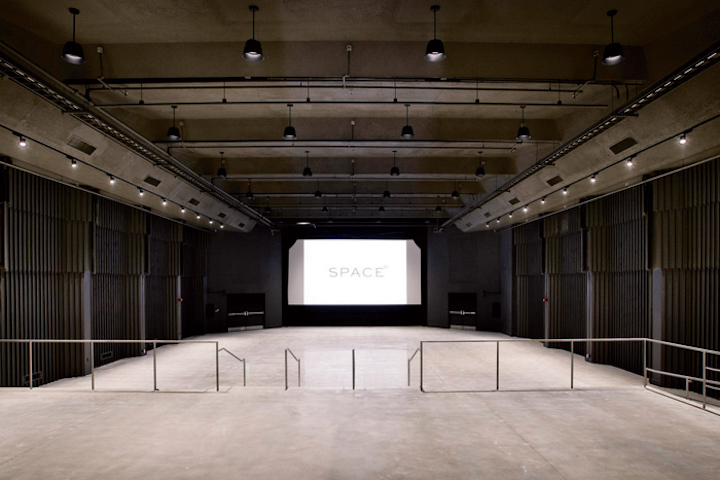 Photo: Eric Levin
Chicago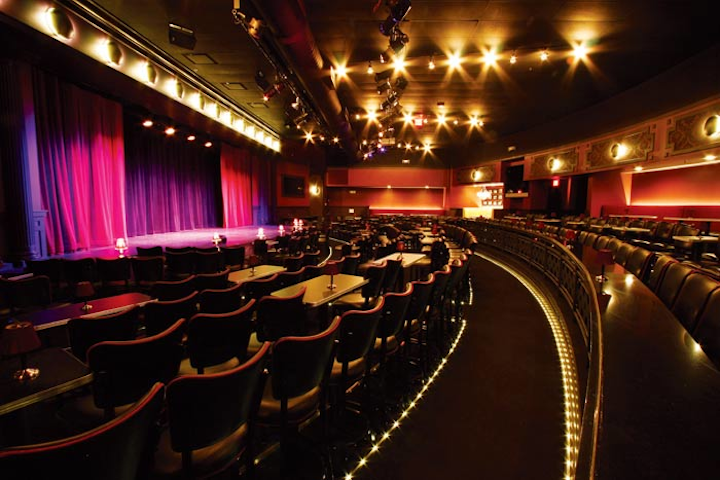 Photo: John McCloskey
Los Angeles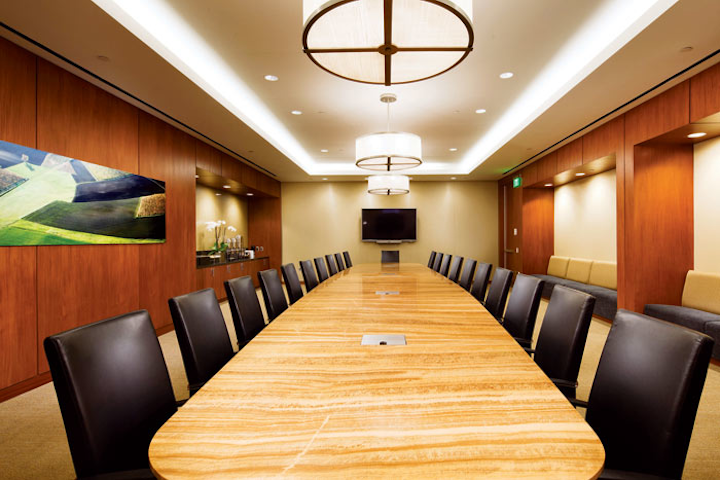 Photo: Courtesy of Sheraton Fairplex Conference Center
Miami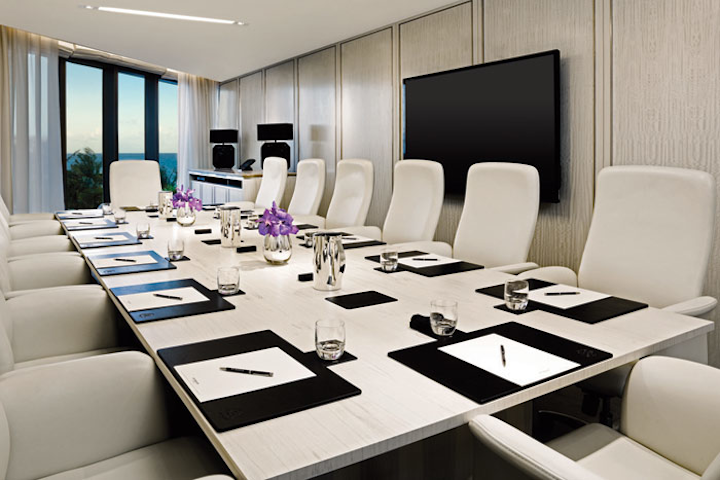 Photo: Michael Weber Photography
New York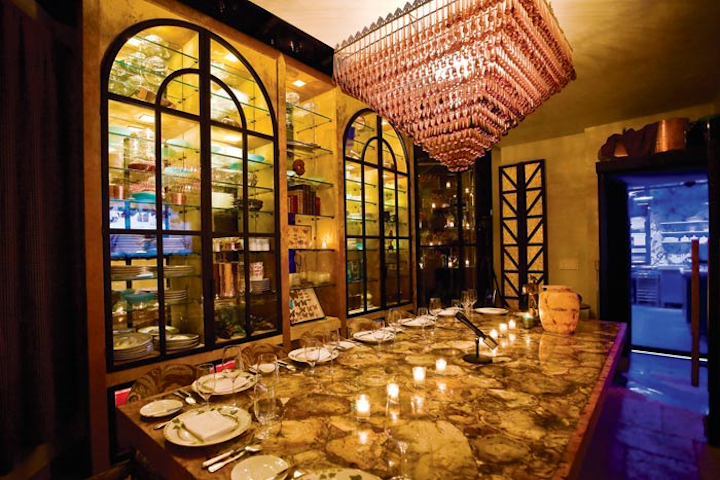 Photo: Nicole Bartelme
New York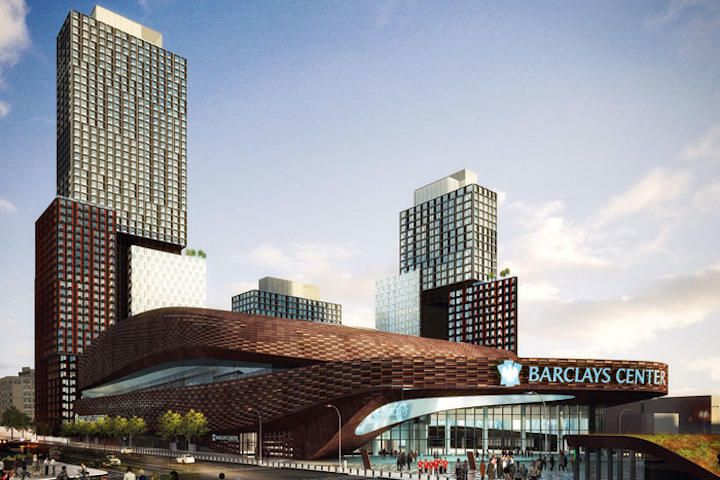 Rendering: SHoP Architects
Phoenix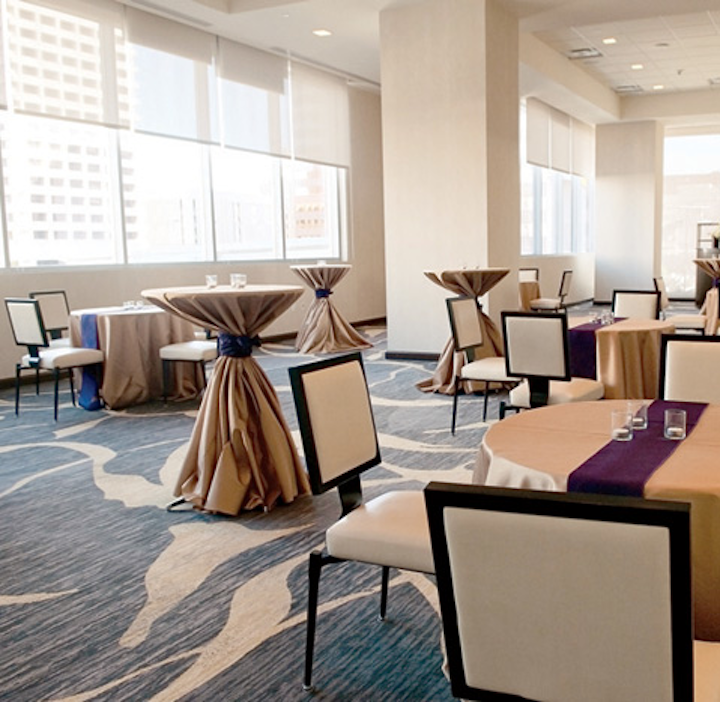 Photo: Eric Barnes Photography
San Diego
Rendering: Courtesy of Wave Crest Hotels & Resorts
Washington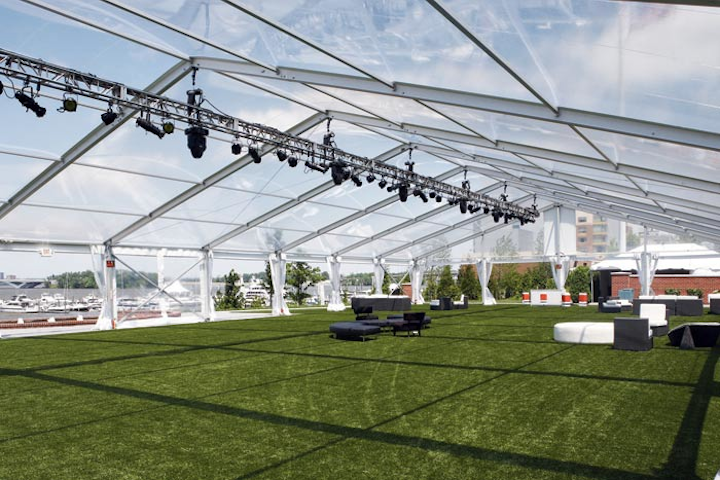 San Francisco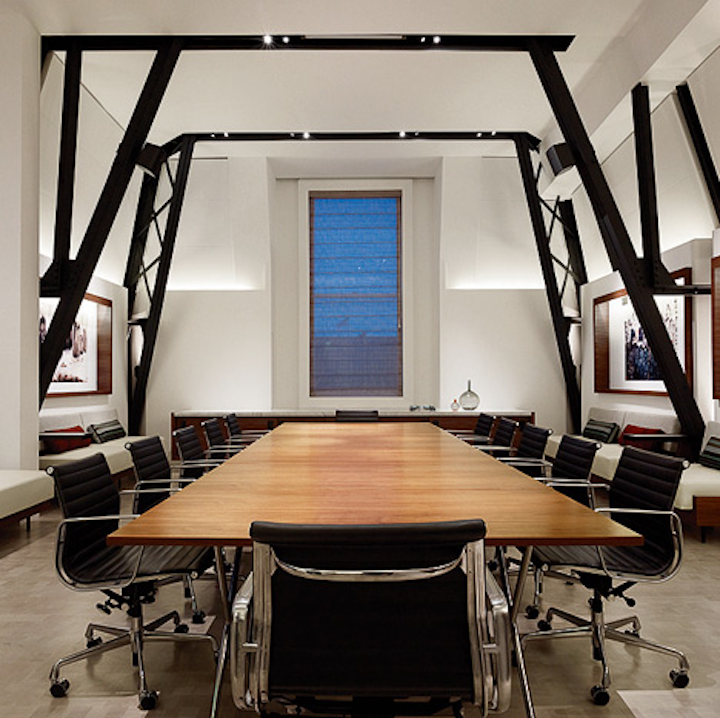 Photo: Matthew Millman
Featured Venues/Suppliers: