8 Ideas for Festive Family-Friendly Activities
Elizabeth Glaser Pediatric AIDS Foundation's annual family festival incorporated sponsors and engaged guests at all-ages stations.
November 4, 2015
The Elizabeth Glaser Pediatric AIDS Foundation celebrated its 26th annual A Time for Heroes family festival at Smashbox Studios in Los Angeles on October 25. The event, which has raised more than $35 million since its inception, keeps guest, donor, and sponsor interest by continually reinventing itself as a lively all-ages festival.

Among the format changes this year were a new venue, a move to include higher-level performers—Nico & Vinz—plus a new slate of activations meant to engage guests of all ages, as well as incorporate sponsors.
Stephanie Vaughan, who has been the foundation's event manager for the program since 2006, worked alongside Simply Troy Lifestyle & Events to produce the festival for the second year. Vita Perfetta and Plan-It Interactive helped execute the variety of activity stations within the space.
For Melissa Joan Hart's brand King of Harts, a new sponsor, organizers set up an area that resembled a camp site in Lake Tahoe, which is the inspiration for the new boys 'clothing line's fall collection. The booth featured a s'mores-making station and storytelling sessions around the campfire, where celebrities like Tori Spelling and Garcelle Beauvais read to children in attendance (including from Beauvais's new book, I Am Awesome). Plants, an autumnal backdrop, a cabin, and a canoe added to the scenery.
At an animation station from another new sponsor, Nickelodeon, professional animators from the animated series Pig Goat Banana Cricket were on hand to draw along with the kids in attendance, helping them create artworks as takeaways.
Other activities included human bowling, where kids squeezed into a caged ball and rolled down an alley in an attempt to knock over oversize pins; an indoor surfing station; balloon animal making; basketball; a station from Cinema Makeup School offering face painting, tattoos, and feather eyelashes; and a science area with actress and education advocate Danica McKellar. A station allowed guests to design their own screen-printed gift bags and use the totes to collect goodies as they went from activity to activity.
"All of the activities were a huge hit. We were very pleased with the variety of activities this year for different ages of kids and [the mix of] crafty versus active," said Vaughan.
She said new activations are critical to the event format and sponsorship goals. "With A Time for Heroes being in its 26th year, keeping it fresh is absolutely crucial. We have a group of very loyal, very supportive donors, and they enjoy attending every year because we keep our activities new and fun."

Correction: The spelling of Danica McKellar has been updated.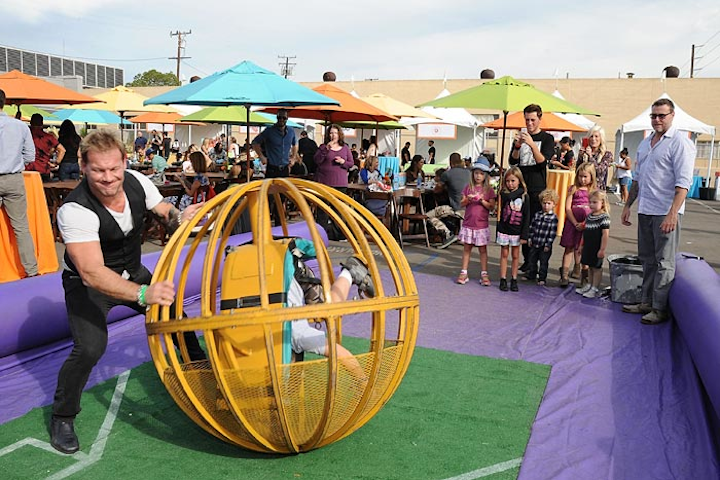 Photo: Angela Weiss/Getty Images for Elizabeth Glaser Pediatric AIDS Foundation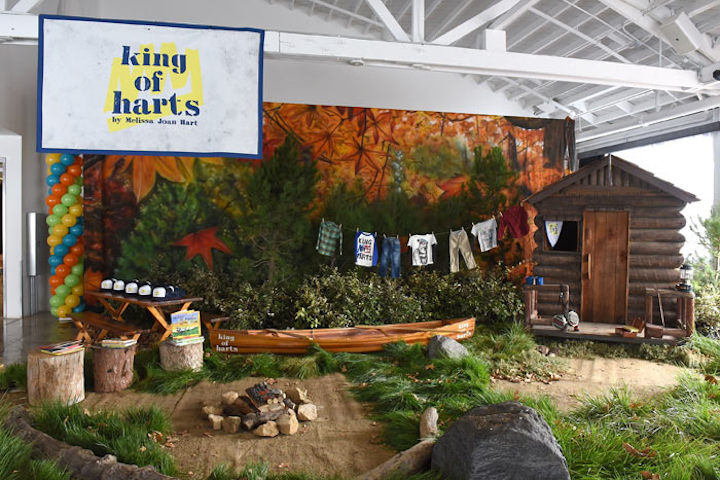 Photo: Angela Weiss/Getty Images for Elizabeth Glaser Pediatric AIDS Foundation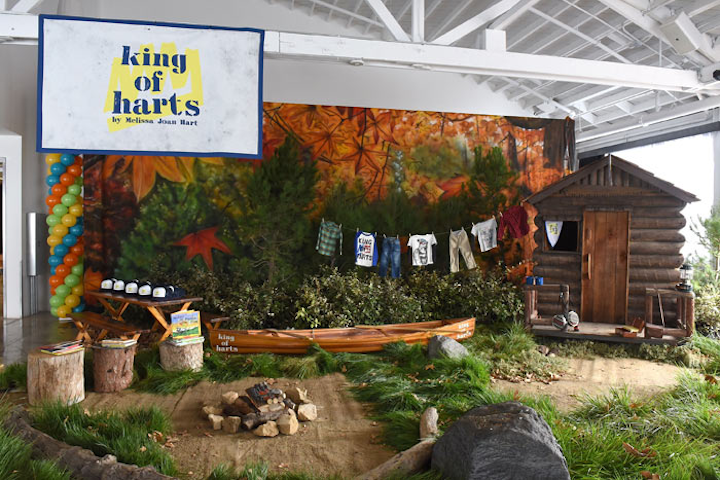 Photo: Rachel Murray/Getty Images for Elizabeth Glaser Pediatric AIDS Foundation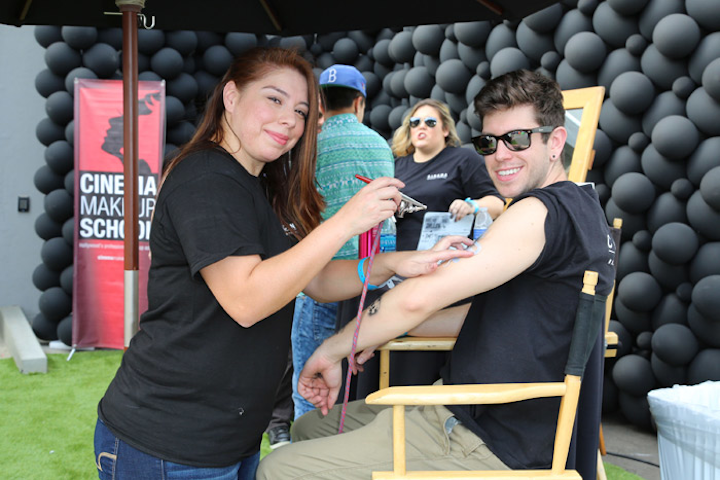 Photo: Rachel Murray/Getty Images for Elizabeth Glaser Pediatric AIDS Foundation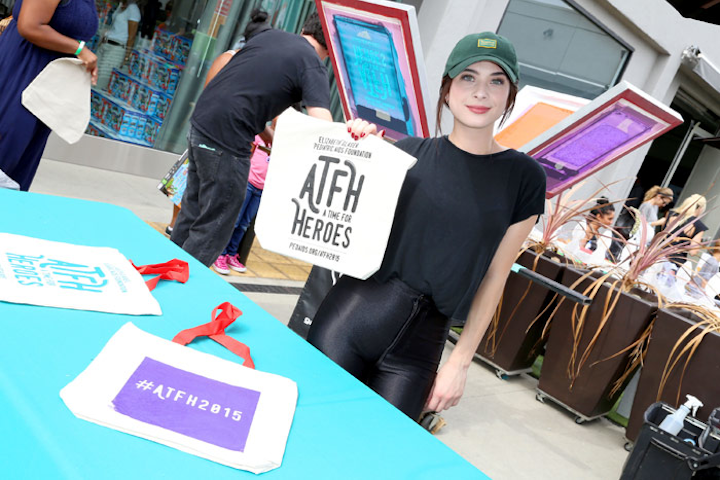 Photo: Rachel Murray/Getty Images for Elizabeth Glaser Pediatric AIDS Foundation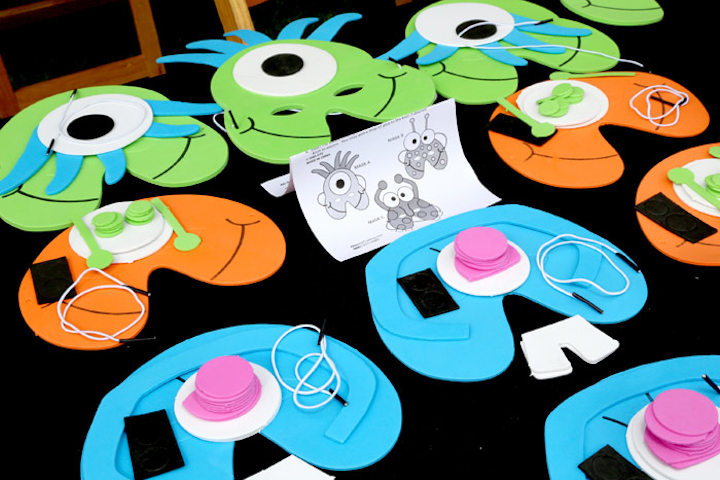 Photo: Rachel Murray/Getty Images for Elizabeth Glaser Pediatric AIDS Foundation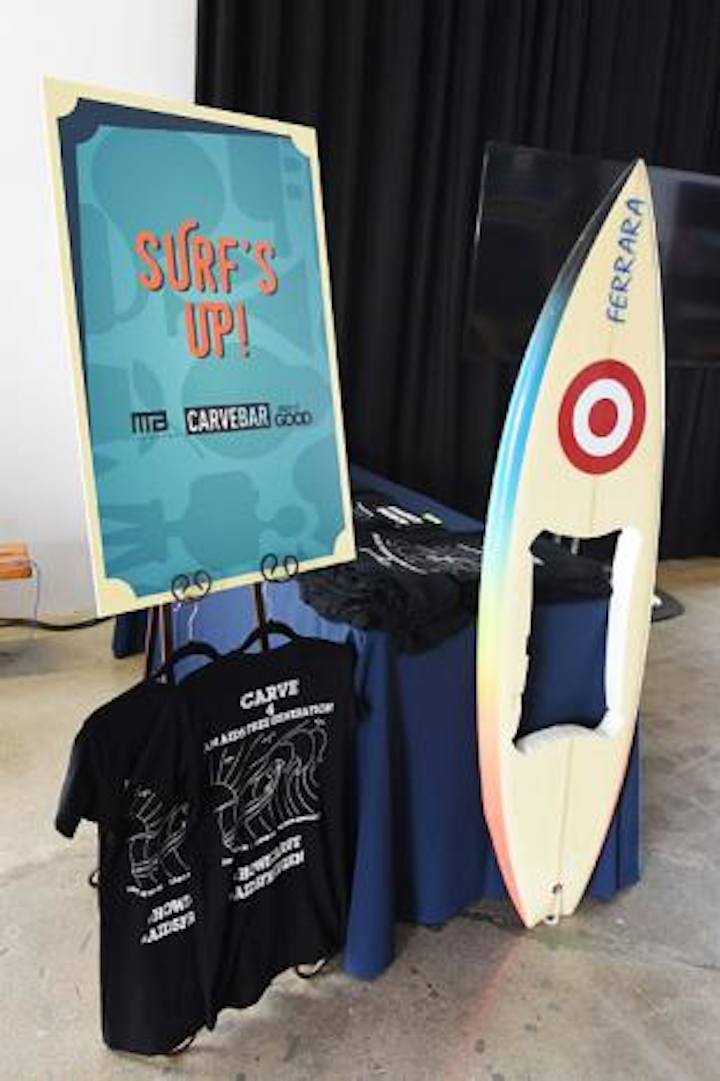 Photo: Angela Weiss/Getty Images for Elizabeth Glaser Pediatric AIDS Foundation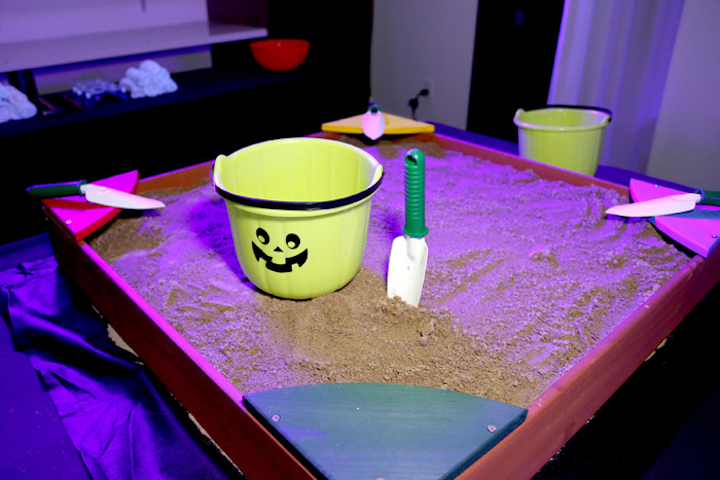 Photo: Rachel Murray/Getty Images for Elizabeth Glaser Pediatric AIDS Foundation
Featured Venues/Suppliers: