Announcing the Winners of the First National BizBash Event Style Awards
From an oversize dollhouse built in a busy train station and a farmers' market-inspired networking event to luxury safari tents and a gala's R.F.I.D. donations, here's a look at the best ideas and smartest strategies in events and meetings.
October 30, 2013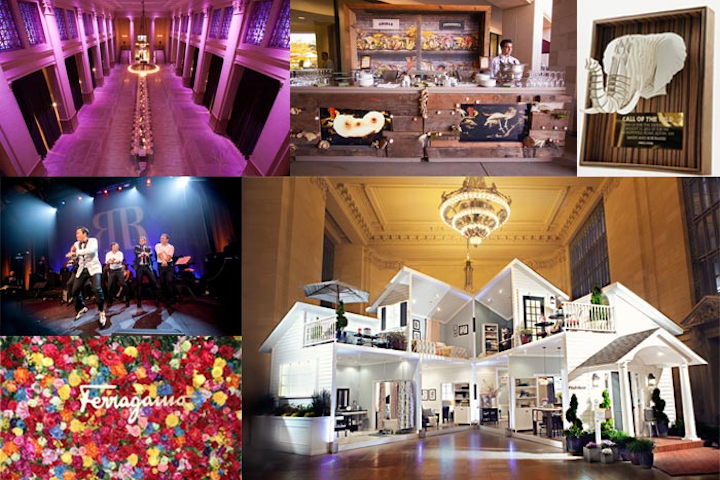 Photos: Courtesy of the Bentley Reserve (ballroom), Irja Elisa Photography (bar), Courtesy of RedBliss (elephant), Walid Azami (dollhouse), BFA NYC (flower wall), Maya Myers Photography (Psy)
The winners of BizBash's first National Event Style Awards were announced at the BizBash IdeaFest on Wednesday at the Jacob K. Javits Convention Center. Honoring the best ideas, strategies, products, and venues across North America, the awards were given to entries that demonstrated innovation, quality of execution, effectiveness, and an influential impact on the event and meeting industry.
Here's a look at the winning work.
Featured Venues/Suppliers: