Event Veteran Tony Conway's 5 Biggest Pieces of Advice
The Atlanta-based event producer shares his tips on where to find ideas and motivation, and why teamwork is so important.
June 29, 2015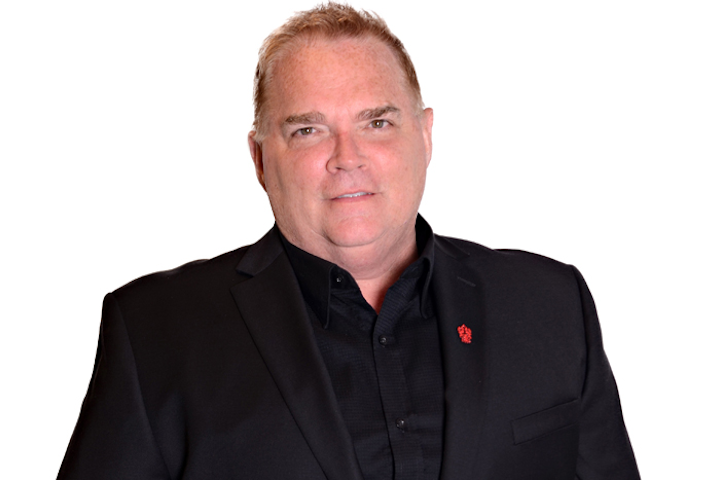 Photo: Lahcen Boufedji
Tony Conway is the owner of Legendary Events, an Atlanta-based event production firm that recently celebrated 18 years in business. The catering, decor, and floral design company creates 2,500 events annually—ranging from large corporate gatherings and charity galas to private social events and weddings—for clients including Delta Air Lines, Tyler Perry, and the American Cancer Society.
1. Never run out of ideas, and watch out for trends.
Many times ideas come from our clients; other times, from our staff. To keep things fresh, I look at Pinterest, read a plethora of food magazines and blogs, and visit a lot of restaurants. I also have a collection of more than 3,000 cookbooks—I buy 10 to 20 each month and read them like I read novels. I love that the TV food industry introduces our clients to new ideas. But trends can also mean "reworking" what was once old and bringing it back in a different and exciting new way.
2. Believe in your team.
My team is everything. They are smarter, more creative, and younger, and they all love this business. I would not attend a client meeting without having a team member along for backup—just as I want the client to always have a backup. I value my team members' thoughts. Education of your teams is key—get them out to experience conferences and competitor events. Keep them engaged by bringing them into the research side of what you do.
3. Clients' needs come first.
As we are celebrating 18 years in business, we are fortunate to have a high percentage of repeat clients—but we never assume that this will be the case. Our clients are royalty to us, and their guests even more so. By letting us produce an event, clients give us the opportunity to be in front of thousands of new potential customers who see our services, experience our decor and design, and even taste our product. The high standards we achieve in our work are really our best advertisement.
4. Consistency is key, but be open to opportunities—and take risks!
Consistency is everything and should never be confused with being complacent or boring. But it's important to never become so regimented that you develop a "this is the way we do it" attitude. As an owner I know I have to change it up and keep fresh ideas flowing between the team and the entire company. Alongside my incredible team, I have built this business one event and one relationship at a time. Every event is treated like a "tasting" or "prototype" for the next client.
5. Stay motivated, and stay grateful.
I am a person who gets bored easily, and this business has kept my interest for over 30 years. Events are always different; it's easy to stay motivated. I have a great job—I'm always at an event helping someone celebrate something and getting paid for it!
Featured Venues/Suppliers: