Rites, Rituals, and Protocols: The Secrets to Designing Memorable Live Experiences
At the Event Innovation Forum in New York, David Monn shared his philosophy of strategic use of detail to create stunning event design.
March 14, 2017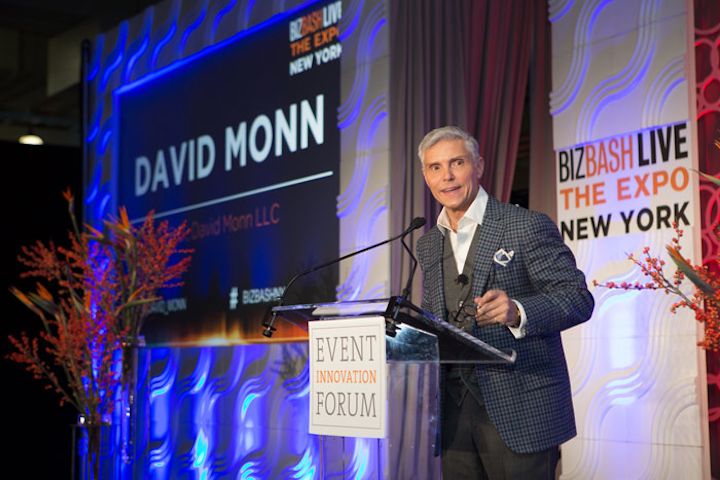 Photo: Will Star for BizBash
Event designer David Monn's extensive experience—from state dinners to weddings to funerals—has shaped his philosophy on how to find the story in an event. Understanding the purpose of an event informs its design, from the strategic use of symbols to details that make up an authentic experience. Monn addressed topics such as working with challenging venue layouts, his favorite kind of lighting, and the difference between an event that's truly spectacular versus mere spectacle.
Videography: KVL for BizBash; editing: Godfather Films for BizBash

Want to hear more speakers like this? BizBash Live Florida is May 4 at the Fort Lauderdale Convention Center. For more information or to register, click here.
Featured Venues/Suppliers: