Taboo Party Brings Back the 80's
December 3, 2003
It was the 80's all over again at the
Roxy
for the opening night party for the Broadway musical
Taboo
. Guests who would have rather forgotten their outrageous lifestyles
—
or hairstyles
—
from that era would have been wise to stay home.
Merv Griffin Productions
managed the party and supplied all the decor, including Mylar confetti and brightly colored orbs suspended from the ceiling amidst paper cutouts of
Boy George
, the subject of the musical, which is set in London.
Scharff Weisberg
also projected Boy George's image on multiple screens throughout the room.
In something of a hybrid between a carnival theme and a casino night, Merv Griffin set up a number of activity booths to keep guests entertained. Among the most popular: the "Men's Room Toss," where barking carneys invited guests to test their aim by throwing bean bags into wooden cutouts of urinals, and "Immortality Made Easy," where partygoers could get their photographs taken. Revelers who tired of the games could opt instead for an over-the-top 80's makeover in a booth sponsored by
M.A.C.
With the variety of performers at the party, there was unlimited eye candy to take in while sipping on the evening's signature cocktail (the "Tabootini," naturally). The
Screaming Queens
'
Miss Understood
circulated in the crowd, while the company's black-and-white
human tables
—performers in the center of a round table on wheels—served dessert.
Chi Chi Valenti
's dancers clad in
Taboo
-inspired outfits demonstrated their moves on platforms alongside the dance floor, while costumed models dispensed light-up necklaces to those wishing to add some drama to their party clothes. Even the
Great Performances
servers wore shredded
Taboo
T-shirts and exaggerated black makeup while they dished out English roast beef and Yorkshire pudding to keep with the show's British setting.
—Alesandra Dubin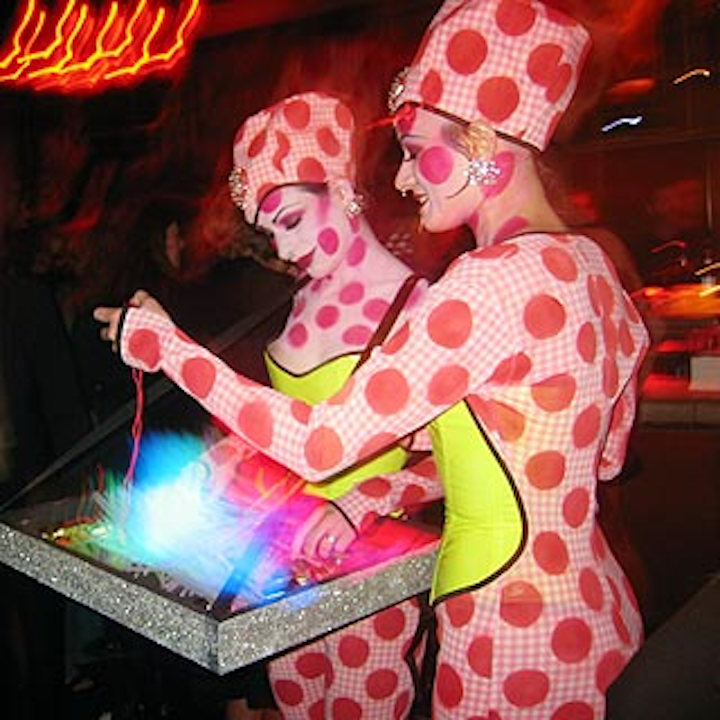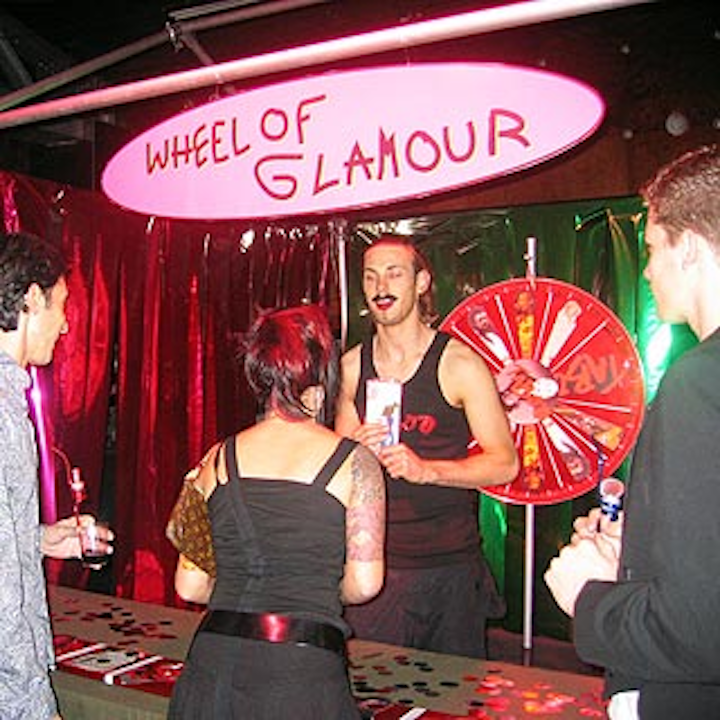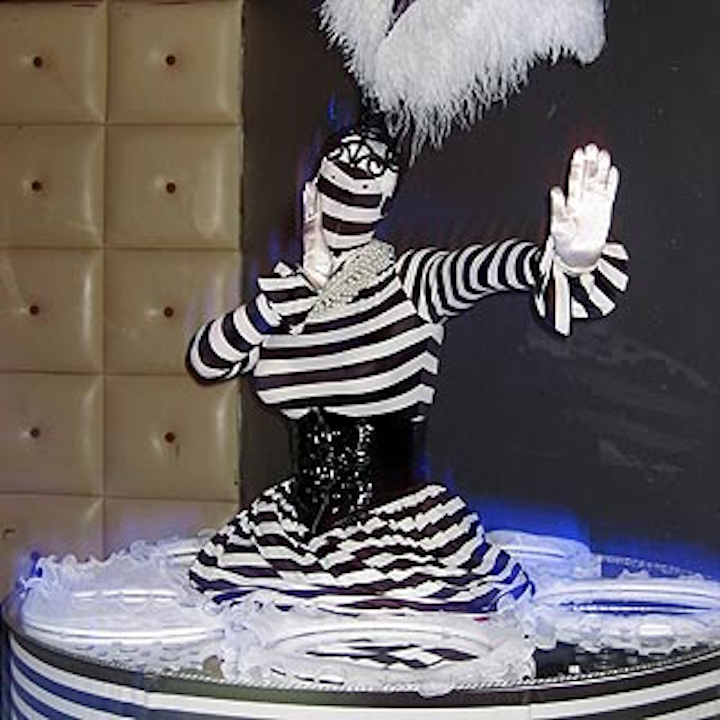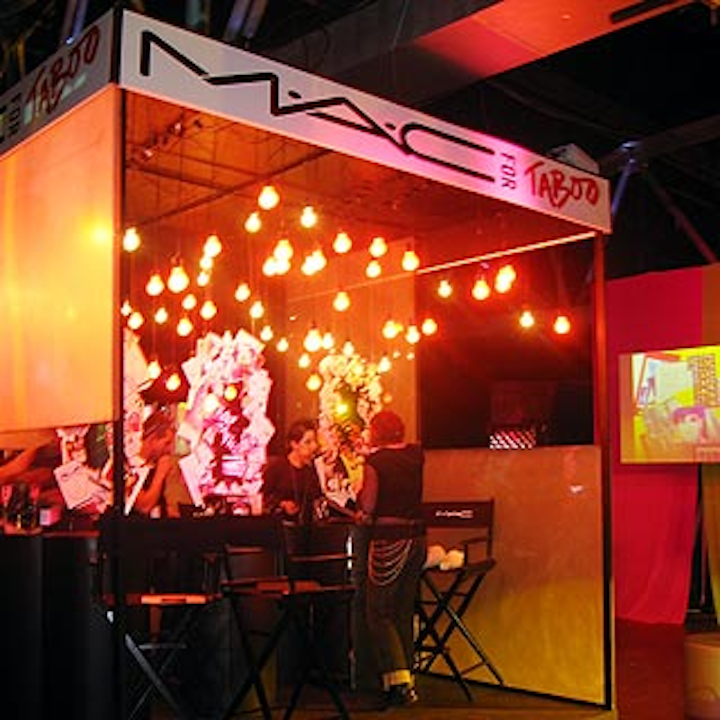 Featured Venues/Suppliers: