Decor Transforms Distillery Into 1920's Chicago
February 15, 2006
A corporate V.I.P. night for a worldwide petroleum company entertained its attendees with a tribute to the stage production
Chicago
. The event's planner,
Carlson Meetings and Events
, used the talents of
Make My Day
to develop the throwback theme.
The decor and design created a setting reminiscent of 1920's Chicago. Lush, sultry decor and floral designs were featured in the form of calla lilies, flirtatious feather boas, and acrylic flapper-style legs in high heels. The venue was the very fitting
Boiler House
restaurant in the
Distillery District
.
AVW - Telav
's large screens ran clips of the Academy Award-winning movie
Chicago
, while actors performed key scenes live onstage.
—
Robyn Small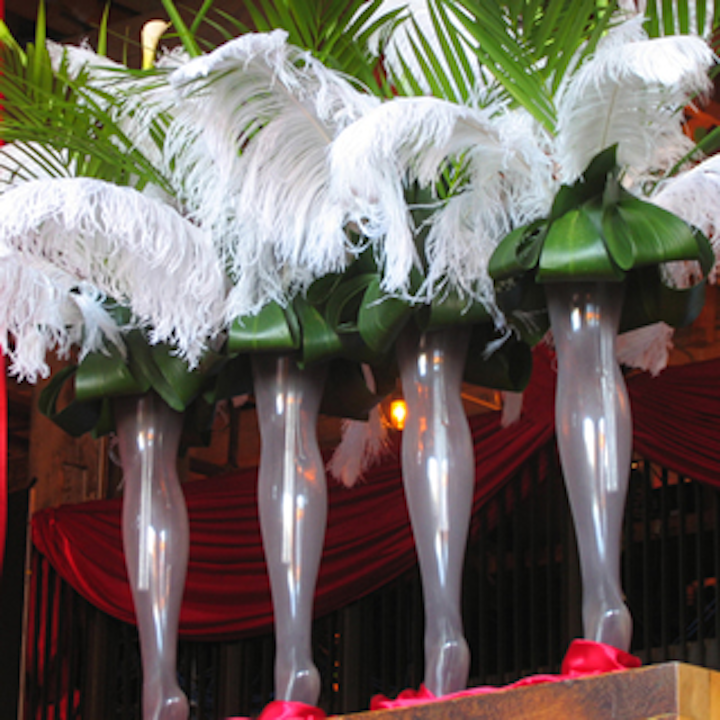 Featured Venues/Suppliers: