Lacoste Takes Signature Style to the Post Office
For the Costume Designers Guild awards after-party, the sponsor brought to bear on Beverly Hills a sporty look, a top DJ, and lots of green in honor of its logo.
February 27, 2007
Lacoste sponsors the Costume Designers Guild awards dinner to cultivate its relationship with the folks responsible for product placement of clothing in film, but the formal affair held at the Beverly Regent Hotel doesn't lend itself to the French sportswear company's current edgy aesthetic. So Lacoste threw an after-party that was designed to demonstrate its je ne sais quoi to costume designers who may need some on the set."Hip, edgy doesn't blend into a black-tie evening," said J.L. Pomeroy, C.E.O. and founder of the JLine Group, which executive-produced the event for Anders Granath, founder, partner, and copresident of Propaganda Global Entertainment Marketing, Lacoste's representative in Los Angeles. "I was excited we could make it European, minimalist, dance-clubby—the feeling the brand tries to inspire."
The hotel doesn't allow music after 11, so the after-party was moved to the former
Beverly Hills Post Office
a few blocks north, where Philippe Lacoste, external relations director, played host. Event producer Natalie McAdams of
NamEvents
turned the raw space into a spare environment that communicated the brand in stylish ways. Lime green light—the color of the Lacoste crocodile—permeated the venue. It was splashed on the exterior and softly illuminated the party via gels inside the plastic cube chandeliers over the dance floor and the square paper Japanese lanterns over the two bars. The 24- by 24-foot dance floor was surrounded on two sides by muslin screens, which served as the backdrop for the company's film loop of branding elements: scenes of tennis (company founder Rene Lacoste invented the first steel racket) and iconic movie clips superimposed with the crocodile logo. Waiters passed trays of Innovative Dining's sushi rolls, beef tenderloin, and brownies while bartenders poured glasses of Lanson Champagne and Idol vodka. Guests danced until 1 AM to an 80's mix spun by DJ
Samantha Ronson
.
—Irene Lacher
Posted 02.27.07
Photos: Line 8 Photography (decor, DJ), Getty Images (guests)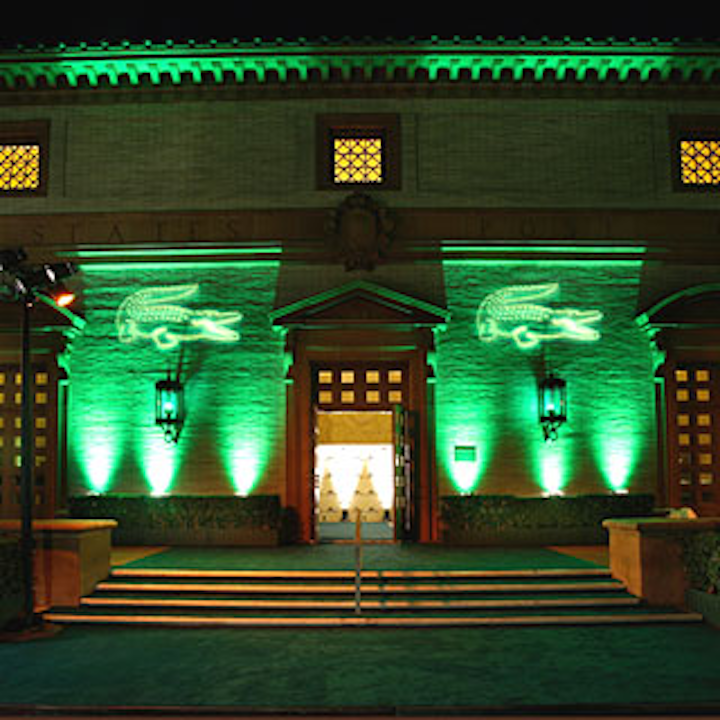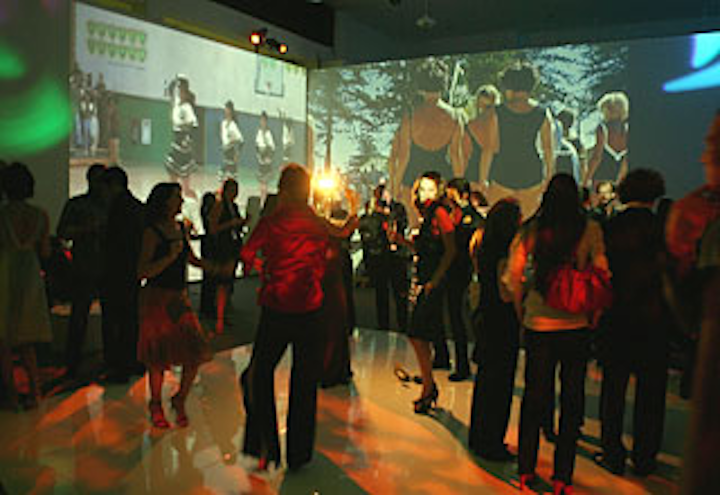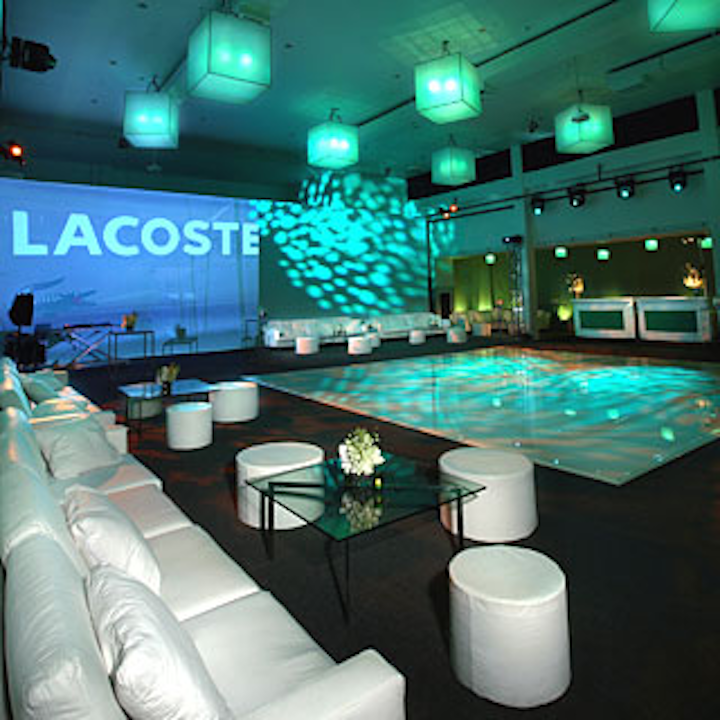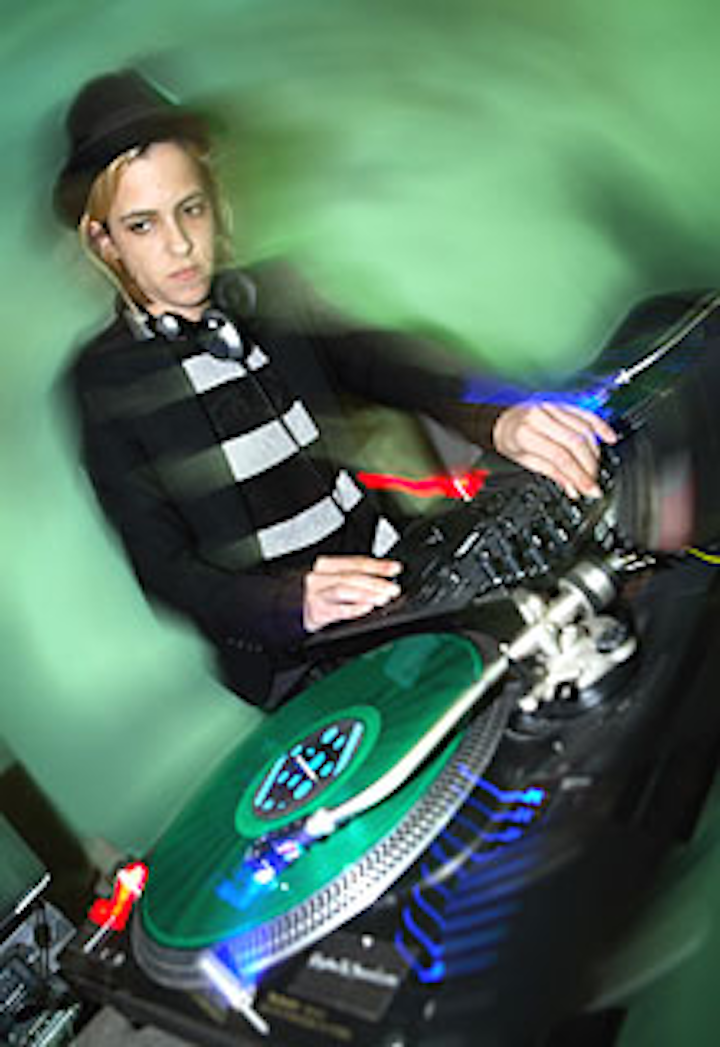 Featured Venues/Suppliers: