Absolut\'s Garden Launch Defies Weather
The Swedish vodka maker created a decadent Eden in the shape of a bottle for the unveiling of its new pear-flavoured vodka product.
June 14, 2007
For the Canadian launch of Absolut Pears, Maureen Allain Design used 92 six-foot trees from
Downtown Forest
to craft a temporary venue in the shape of an Absolut bottle in the Historic Distillery District's
Trinity Square
. The artfully designed space, which measured 75 feet in length and 25 feet in width, featured a Garden of Eden theme in keeping with V&S Absolut Spirits' global branding strategy.
LexPR Canada
coordinated the event, which was dampened somewhat by a rainfall and cool temperatures. The planners fought back, however, installing heaters to maintain the illusion of a temperate garden setting. Decor highlights included the entrance area with its lush pear tree, a stone fountain, and blossoming flowers and greenery, all from Plant World. White canopies sheltered two bars, each adorned by a massive bottle of Absolut Pears. In an interesting play on the Garden of Eden motif, one of the bottles was nestled in a coiled snake ice sculpture from
Iceculture
. Downtown Forest supplied the artificial grass, while
Party Central Events
contributed a small lounge with brown outdoor furnishings and a table with pear-coloured place settings and accents. "The place setting was developed to demonstrate how easily one can plan a party or event using Absolut Pears," said Ginny Tough, V&S Absolut Spirits' brand manager for  Absolut. Throughout the affair, caterwaiters passed appetizers containing Absolut Pears, including venison carpaccio and marinated Pacific salmon with potato rosti. The canapés served for dessert included roasted Bosc pear strudel with Absolut scented icing. All the food was prepared by the Distillery Restaurant's executive chef Jason Rosso.
The hand-delivered event invitation consisted of a martini glass and a chilled chocolate-covered pear. Before they left, guests received press kits that included a miniature bottle of Absolut Pears, a copy of
Absolut
magazine, and recipe cards for cooking with the new product.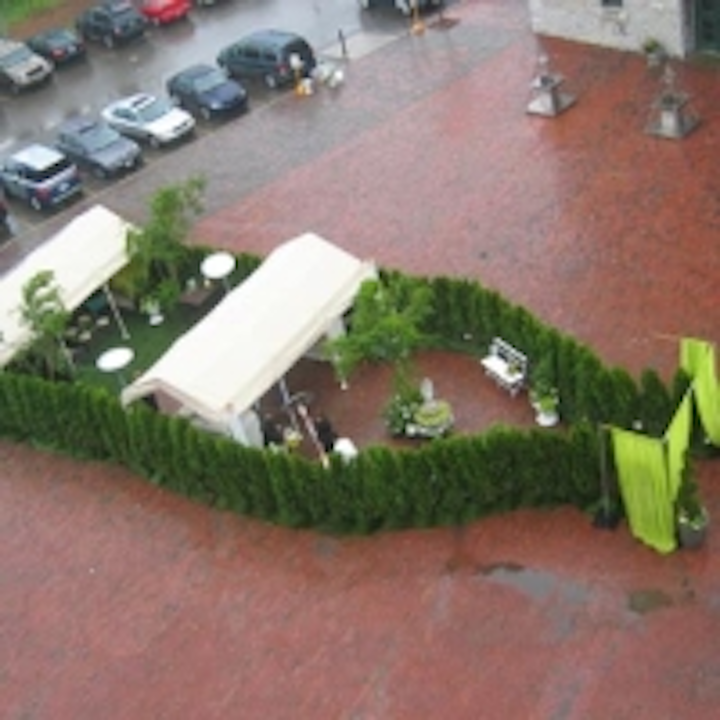 BizBash.TO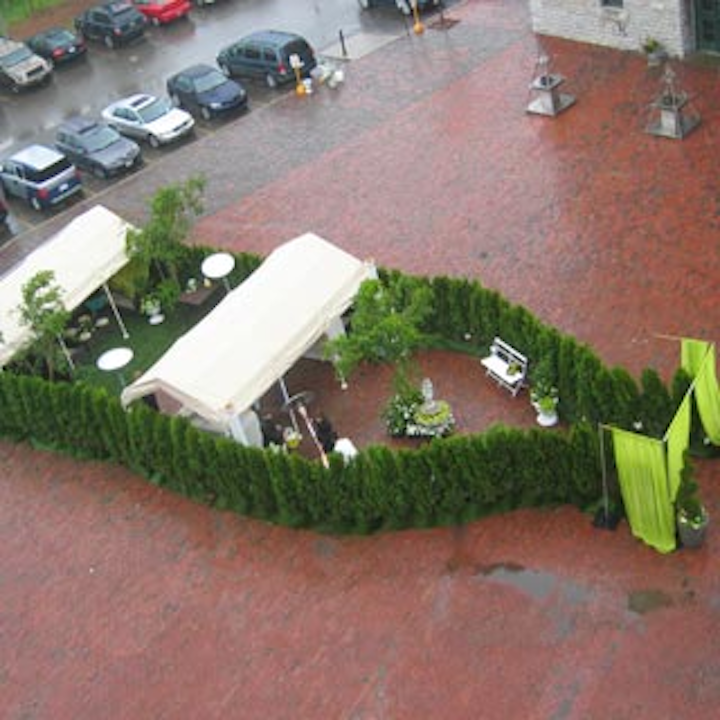 BizBash.TO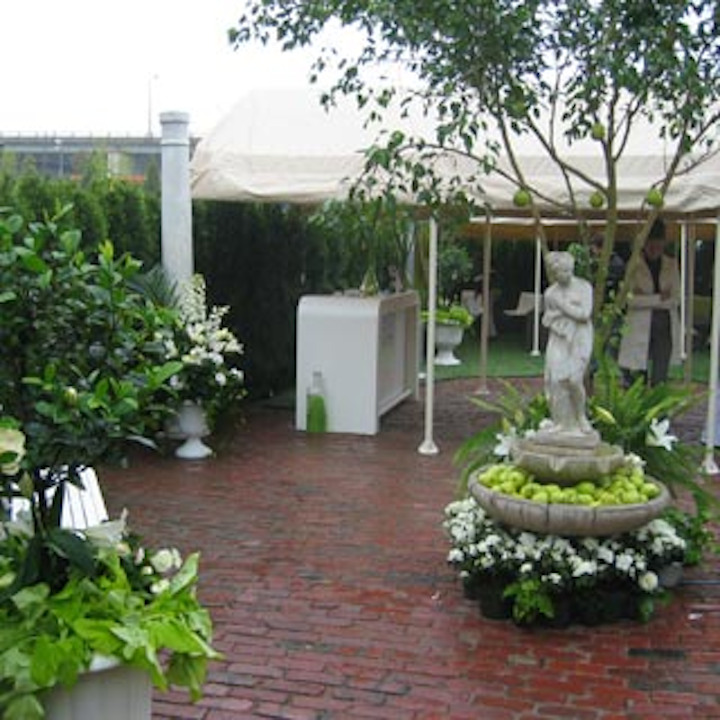 BizBash.TO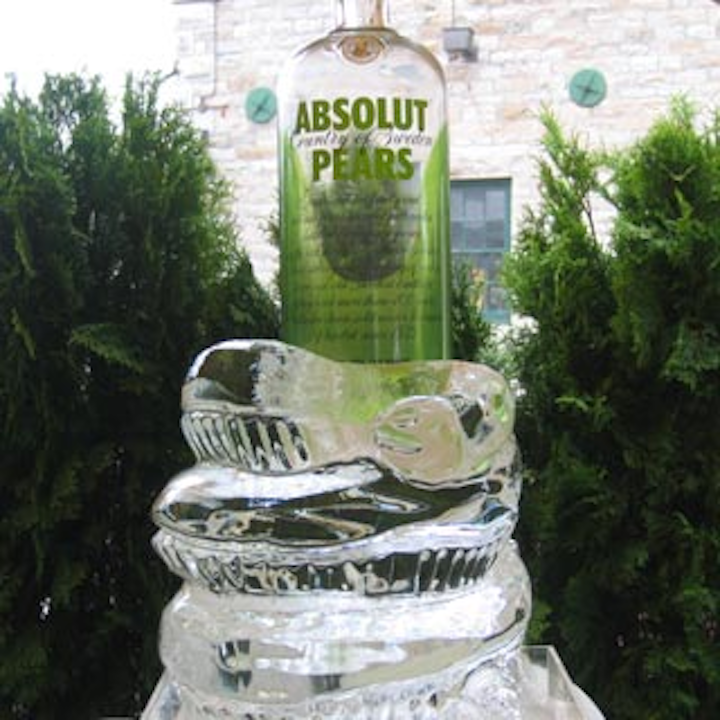 BizBash.TO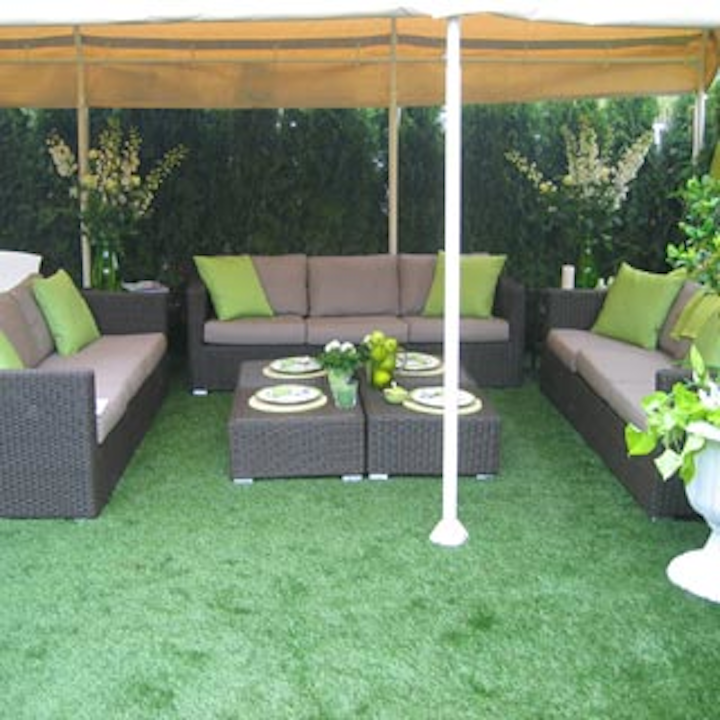 BizBash.TO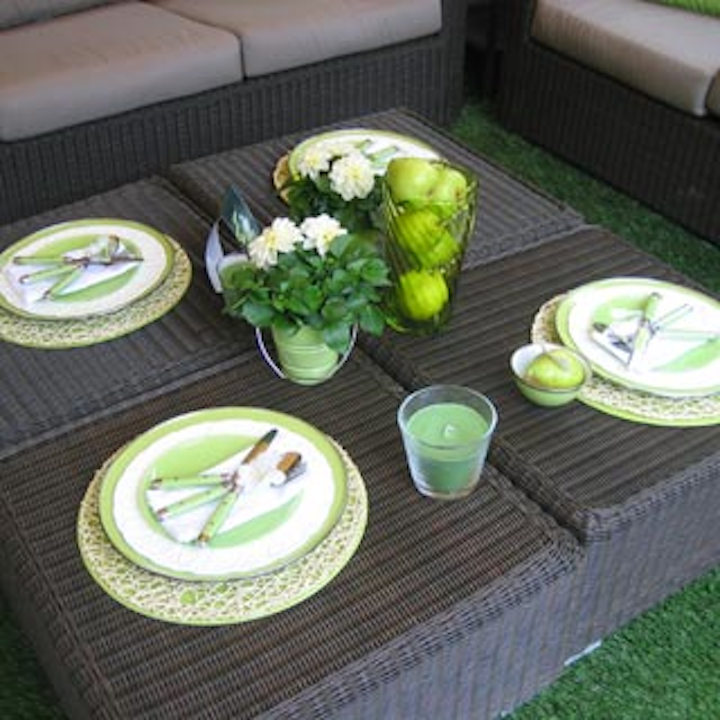 BizBash.TO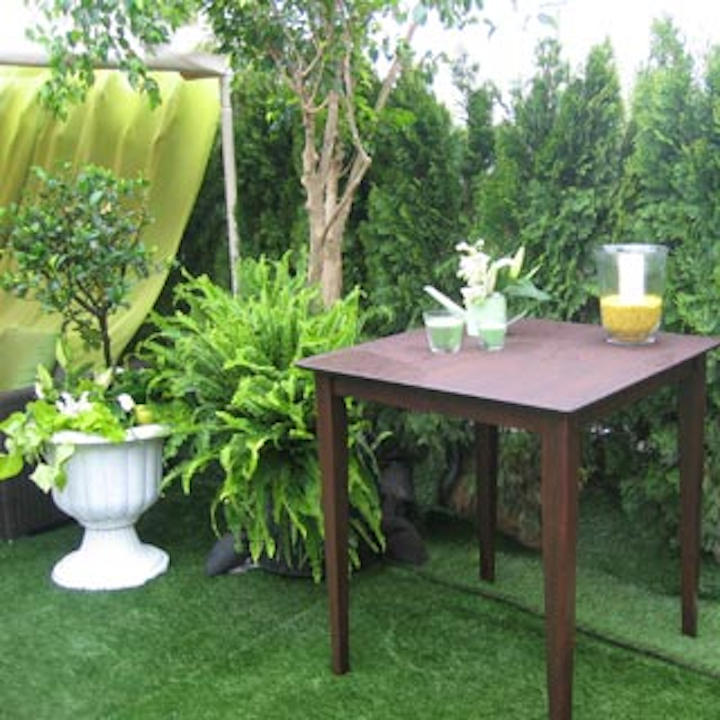 BizBash.TO
Featured Venues/Suppliers: