From the Hip
To celebrate a show on hip-hop and contemporary art, the National Portrait Gallery amped up its new courtyard with club-style decor.
February 12, 2008
Since opening in December, the
Robert and Arlene Kogod Courtyard
—set between the Smithsonian American Art Museum and the National Portrait Gallery—has played host to several functions, showing off its new sleek interior. On Friday, National Portrait Gallery external affairs specialist Kristy Snaman went a different route than usual with the decor, dressing up the space with more modern fare to mark the opening of the
new show
"Recognize! Hip Hop and Contemporary Portraiture."
"We tried to play into the theme of hip-hop with the decor," Snaman said. "We're always excited when we have something that's forward-thinking and modern." To that effect, Snaman created a series of floating living-room-esque areas, mimicking a nightclub setting, complete with modern white leather couches, white shag carpet, and glass coffee tables from
Syzygy Event Productions
.The standing tables and central bar kept that clean white look, with candles set sparingly. Stark metal kitchen carts displayed the food offerings, provided by
Ridgewells
, including cheese platters, petite mousses (lemon blueberry trifle), brownie and truffle lollipops, and chocolate-dipped pralines. Passed hors d'oeuvres abounded, too, such as the mini red potatoes filled with sour cream and caviar.
Considering the show's topic, entertainment was key. Radio One, which collaborated with the museum on the exhibition, brought on radio host Russ Parr as the M.C. and
DJ Sixth Sense
, who set up in front of a purple circular light show that complemented the event's overall blue glow.
The exhibit features portraits of hip-hop stars such as LL Cool J, Ice T, and Erykah Badu, who were not in attendance, likely because the
Grammys
were just two days away.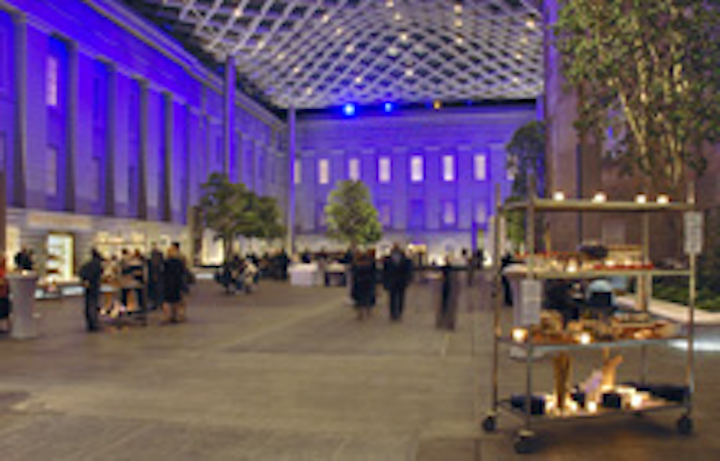 Photo: Mark Gulezian/Courtesy of the National Portrait Gallery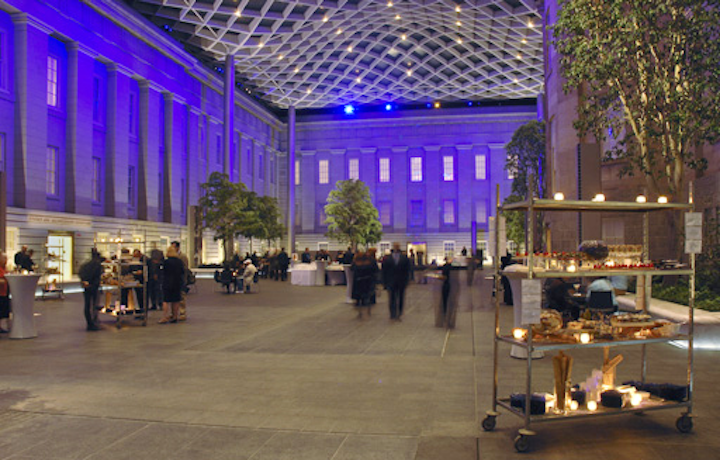 Photo: Mark Gulezian/Courtesy of the National Portrait Gallery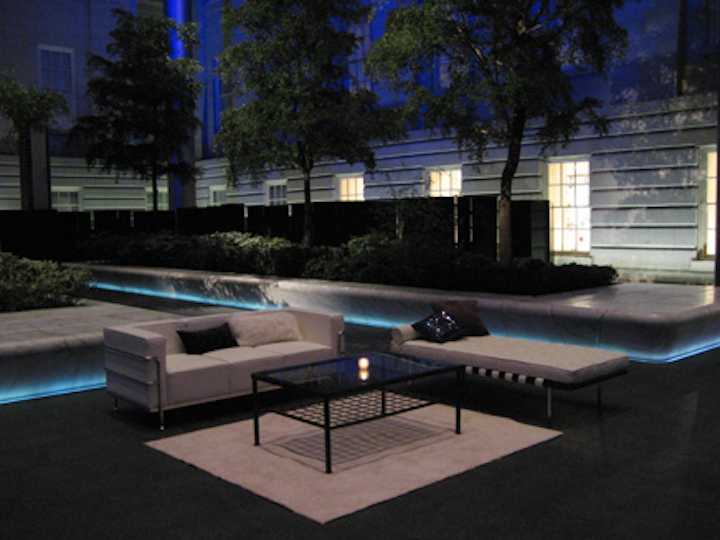 Photo: BizBash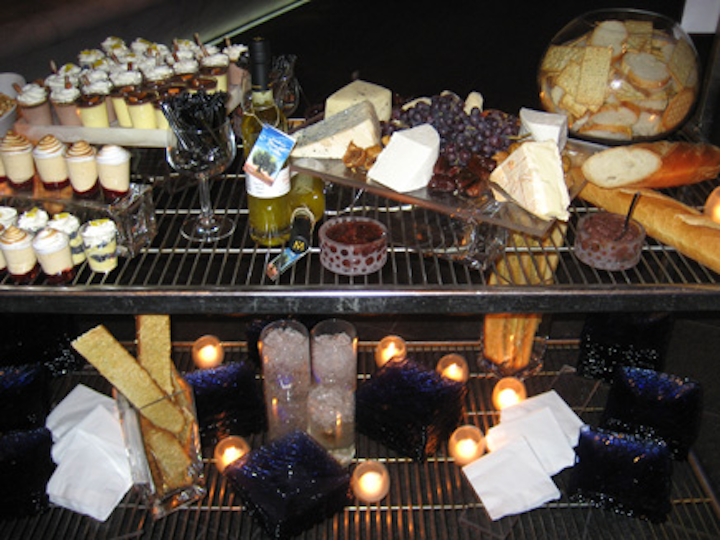 Photo: BizBash
Featured Venues/Suppliers: