BizBash\'s New York Event Style Award Winners
April 10, 2008
Last night we unveiled the winners of our 2008 Event Style Awards at the Nokia Theater in Times Square, where some 700 industry types were on hand to see who would take home the evening's top honors.
David Monn
's work on the Guggenheim International Gala earned him three awards in the overall event decor, tabletop design, and nonprofit event concept departments, and he earned a fourth nod for his work on the Plaza's 100th birthday. The evening's other big winner was Bank of America's "Gift on Fifth" pop-up, which won a total of five awards for
Concentric Communications
, Production Glue, and
Emanate PR
.
Here's a complete list of the winners.
Best New Venue:
Terminal 5
, submitted by the
Fred Seidler Group
Nightclub Terminal 5 opened in October in the space that once housed Exit. Redesigned to better accommodate live music performances as well as events, the multipurpose venue offers unobstructed sight lines, 40-foot-high ceilings, and a 41- by 30-foot stage. Spread across three levels, the 40,000-square-foot space has three bars, an on-site kitchen, and room for as many as 4,000 people. The venue offers ground-floor load-in and load-out access for events, as well as seven large service doors that open onto the column-free main floor.
Best Use of Technology:
Bank of America "Gift on Fifth" pop-up, submitted by Concentric Communications and Production Glue L.L.C.
Designed by Concentric Communications with technical direction from Production Glue, Bank of America's "Gift on Fifth" was designed to look like a giant present wrapped in a red ribbon. The temporary structure included automated holiday windows, a custom green screen where visitors could create their own video greeting, and high-resolution LED panels that flashed branded images and messages.

Best Entertainment Program/Concept:
The Plaza's 100th birthday, submitted by David E. Monn L.L.C.
To celebrate this milestone for the Plaza Hotel—and its recent $400 million renovation—David E. Monn designed and produced an event that took over the public area outside the iconic building. The festivities entertained the 2,500 invited guests as well as thousands of spectators with a massive fireworks display and light show. Timed to music from St. Luke's Orchestra, the pyrotechnics were projected through the windows and off the rooftop of the hotel. Following the show, guests could try a slice of a 12-foot-tall cake that was a replica of the Plaza.
Best Video for an Event:
Prudential Douglas Elliman's Achievement Awards, submitted by Prudential Douglas Elliman Real Estate
In honor of its top real estate salespeople and mortgage-company professionals, Prudential Douglas Elliman worked with Judy Spier Productions to create a video for the company's award ceremony. Designed to inspire and motivate the 1,000-person audience, the video was modeled after classic Hollywood detective films and featured clips from old movies. A little tongue-in-cheek, the short feature focused on the mystery of real estate language—and therefore the difficulty of a salesperson's job—while promoting the idea that Prudential Douglas Elliman has all the answers.
Best New Product:
Illuminated Ice Collection table, submitted by PBG Event Productions
The texture and effect of light on ice inspired PBG's new line of tables. Through the use of crinkled cellophane and water (which fill the base), each table mimics the chiseled surface of icy blocks. The bottom partition of the unit houses a battery-operated color-changing LED lighting system that emits a soft glow through the top surface. Tables measure 30 inches in height and are available in 36-inch and 60-inch squares.
Best Fresh Idea:
Bank of America "Gift on Fifth" pop-up, submitted by Concentric Communications
For 10 days during the busy holiday shopping season, an empty corner lot on Fifth Avenue became a comfortable spot for passersby to relax and learn about the features of the new Bank Americard Rewards Visa, which the bank launched with this promotion. A temporary gift-shaped structure built on the site served as a leisure center where shoppers could take a break, enjoy free coffee and hot chocolate, get gifts wrapped, take advantage of a complimentary concierge service, and create video holiday greetings.
Best Overall Event Decor:
Guggenheim International Gala, submitted by David E. Monn L.L.C.
David Monn looked to the forms of architect Frank Gehry and the increasing interest in green events to transform a parking lot on Pier 40 into a stylish benefit. Chauffeured golf carts transported guests along paths lined with orange trees to the end of the pier for cocktails and an auction preview. The dining room consisted of tables constructed from cardboard and a central cardboard-clad pipe that mimicked a tree trunk. Looking more like art than decor, the piece spread overhead into large undulating shapes, covering the concrete ceiling while echoing Gehry's curvaceous surfaces.
Best Tabletop Design:
Guggenheim International Gala, submitted by David E. Monn L.L.C.
David Monn used recycled cardboard to build tables and accessories. He created a tablecloth effect on round tables with honeycomb-patterned Liquid Cardboard, while rectangular tables featured chargers made from the same material. Votives, bowls, and tall cones containing floating candles crafted from the same stock topped both dinner settings. In an effort to cut down on paper waste, an auction paddle at each place setting also served as a name card and menu.
Best Overall Catering:
Astor Center
's "Wine and Dine" opening event, submitted by
Thomas Preti Caterers
For the opening-night reception of Astor Center, Thomas Preti Caterers showcased the venue's open kitchen and made the seasonally inspired menu the evening's entertainment. Guests watched chefs demonstrate dishes such as pan-seared foie gras on brioche, braised short ribs, and mini lobster BLTs in the venue's various cooking stations and on video screens. Servers passed additional hors d'oeuvres including wild-mushroom tortellini, spicy Thai coconut fish cakes, and chocolate chestnut tarts. Wine experts from the adjoining Astor Wine and Spirits were on hand to provide pairings for the dishes.
Best Lighting Design:
"New York Welcomes Europe" corporate merger event, submitted by
Levy Lighting NYC
At this event celebrating a partnership between two companies based in New York and Europe, Levy Lighting, working with Carmona Design and Events, projected images of chandeliers, a nod to European style, onto free-floating scrims hanging throughout the Stanley H. Kaplan Penthouse. Wireless LED lights under the tables slowly changed from deep blue to lavender, playing up the nighttime city views surrounding the dining area. Other special lighting components included overhead pinspotting of tabletop centerpieces and LED-lit translucent pedestals, which illuminated yellow floral arrangements throughout the room.
Best Staging/Set Design:
Bank of America "Gift on Fifth" pop-up, submitted by Concentric Communication
In only 20 days, Concentric Communication's team erected a 3,500-square-foot gift box-shaped pop-up for Bank of America. The structure had backlit and floor-to-ceiling glass walls, a wraparound deck with live trees, animated window displays, bathrooms, and a 5,000-pound steel bow on top. Inside, visitors could use a lounge area, a children's playroom, an ATM, and a custom video system for recording holiday greetings.
Best Corporate Event Concept Under $50,000:
Dove's immersion training day, submitted by
Paint the Town Red Inc.
Dove's goal for this training day was to get 30 of its top marketing and branding executives in the mind-set of twentysomething women for a 2008 advertising initiative. Paint the Town Red facilitated this idea by creating an Amazing Race-style event that had five teams competing in challenges throughout Manhattan. To complete each challenge, the executives met with actors portraying the daily activities of Dove's target demographic, incorporating technology concepts like blogging, podcasting, and photo messaging.
Best Corporate Event Concept Over $50,000:
Bank of America "Gift on Fifth" pop-up, submitted by Concentric Communication
To promote its new Bank Americard and build brand recognition, Bank of America created Gift on Fifth, a 10-day pop-up concept that took place during the holidays. Garnering as many as 6,000 visitors a day, the initiative provided customers and consumers with a luxe place to relax during the holidays, while they also learned about new company initiatives.
Best Nonprofit Event Concept:
Guggenheim International Gala, submitted by David E. Monn L.L.C.
Event producer David Monn looked to architect Frank Gehry for inspiration when creating the look for the Guggenheim International Gala. Guests arrived at the eco-friendly event, held in an empty parking lot on Pier 40, by golf cart, passing orange trees along the way. Inside, black velvet drapes and carpeting created a cocktail area, while the reception space featured an elaborate giant tree made out of recycled cardboard, as well as cardboard-accented tabletops.
Best Gift Bag:
Liz Claiborne Apparel fresh market event, submitted by
Bowen & Company
As an alternative to the usual high-end luxury items found in fashion event gift bags, Bowen & Company developed a Greenmarket-inspired bag to reflect the Liz Claiborne Apparel Fresh Market event that unveiled the brand's spring 2008 collection. The reusable tote held a notebook featuring sketches of the collection, as well as a loaf of fresh bread, heirloom tomatoes, a bottle of olive oil, fragrant basil, and several sunflowers. Bowen & Company had the bags delivered to each guest's office.
Best Invitation Design:
Chocolate Bar at the Ritz-Carlton promotion, submitted by
Alpine Creative Group
For a monthlong Chocolate Bar promotion at the Ritz-Carlton Battery Park that ended on Valentine's Day, Alpine Creative Group enticed press from the travel, food, business, and hospitality industries with an invite that incorporated a chocolate caramel apple to echo the event's "Chocolate Tribute to the Big Apple" concept. On a dark square-shaped sheet, a gold-inked New York skyline emulated the sweeping city views guests could expect at the Rise, the event's venue.
Best Event PR Strategy:
Bank of America "Gift on Fifth" pop-up, submitted by Emanate PR
PR firm Emanate teamed up with Concentric Communications to promote Bank of America's holiday pop-up, which opened on Black Friday and ran for 10 days on Fifth Avenue. More than 54,000 people stopped by to hear carolers, get massages, wrap gifts, and take photos with Santa—not to mention talk to a bank representative about the company's new Bank Americard in a low-pressure environment. Emanate promoted the pop-up by coordinating local calendar listings in weekly and daily publications, TV and radio advertising spots, hotel concierge outreach, tourist center outreach, and local news coverage.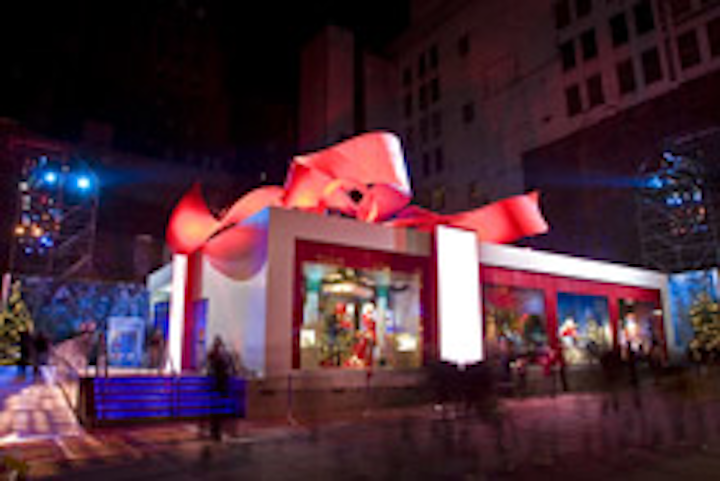 Photo: Courtesy of Emanate PR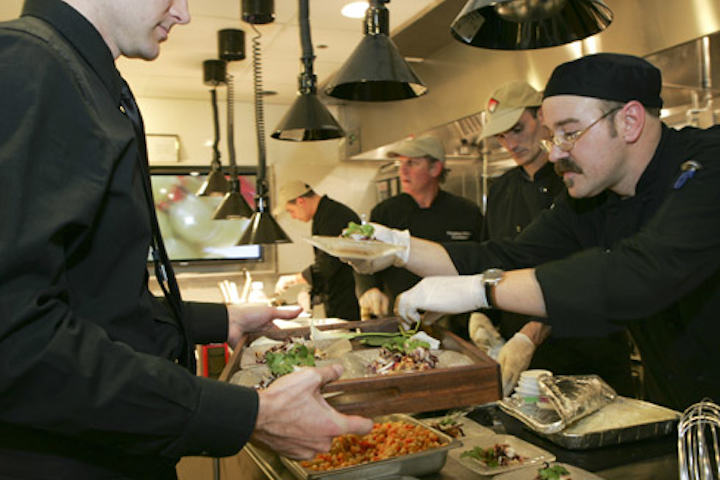 Photo: Courtesy of Thomas Preti Caterers
Photo: Courtesy of Levy Lighting NYC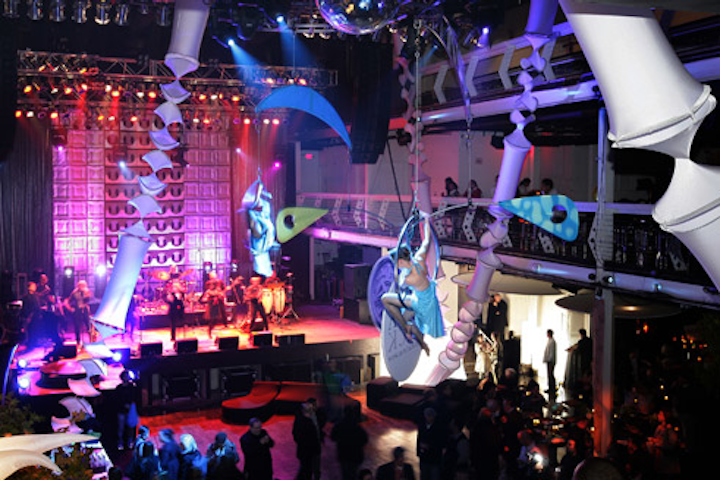 Photo: Courtesy of the Fred Seidler Group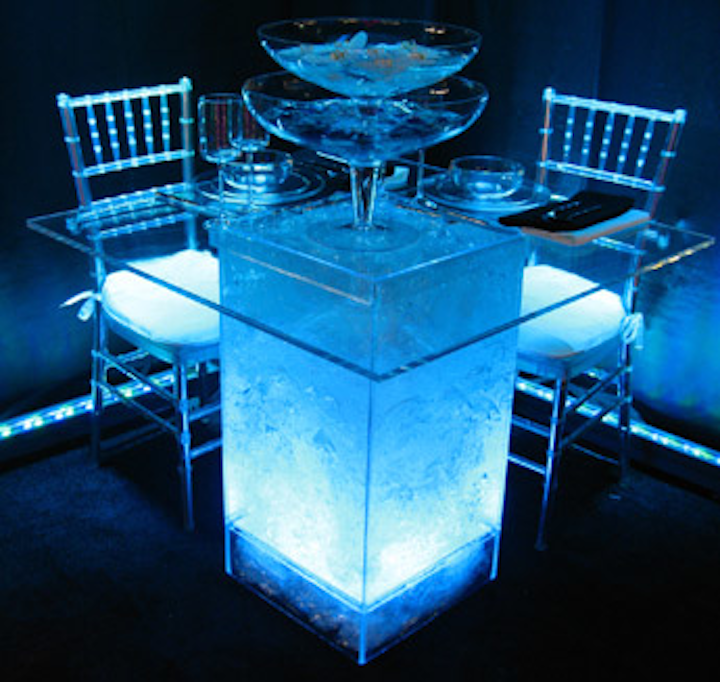 Photo: Courtesy of PBG Event Productions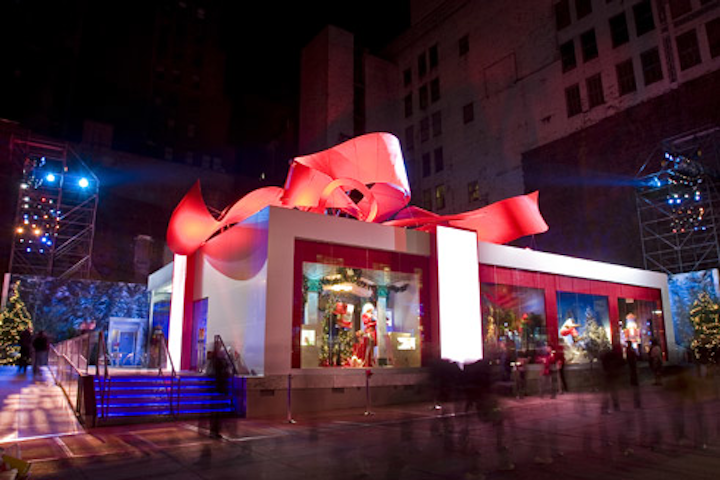 Photo: Courtesy of Emanate PR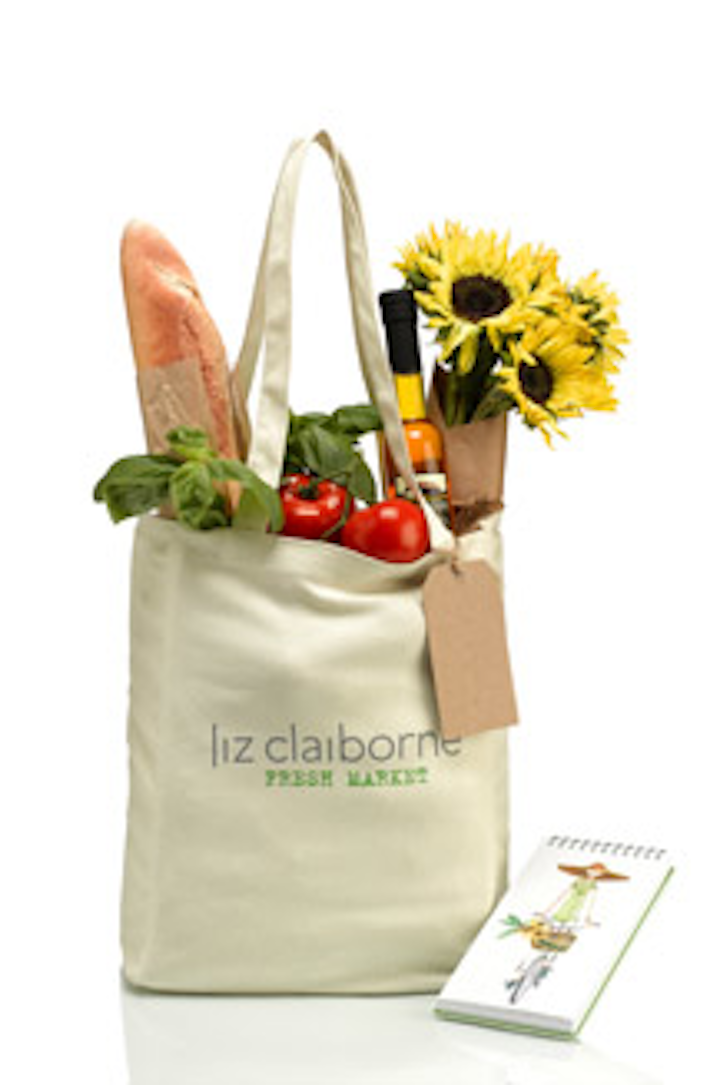 Photo: Courtesy of Bowen & Company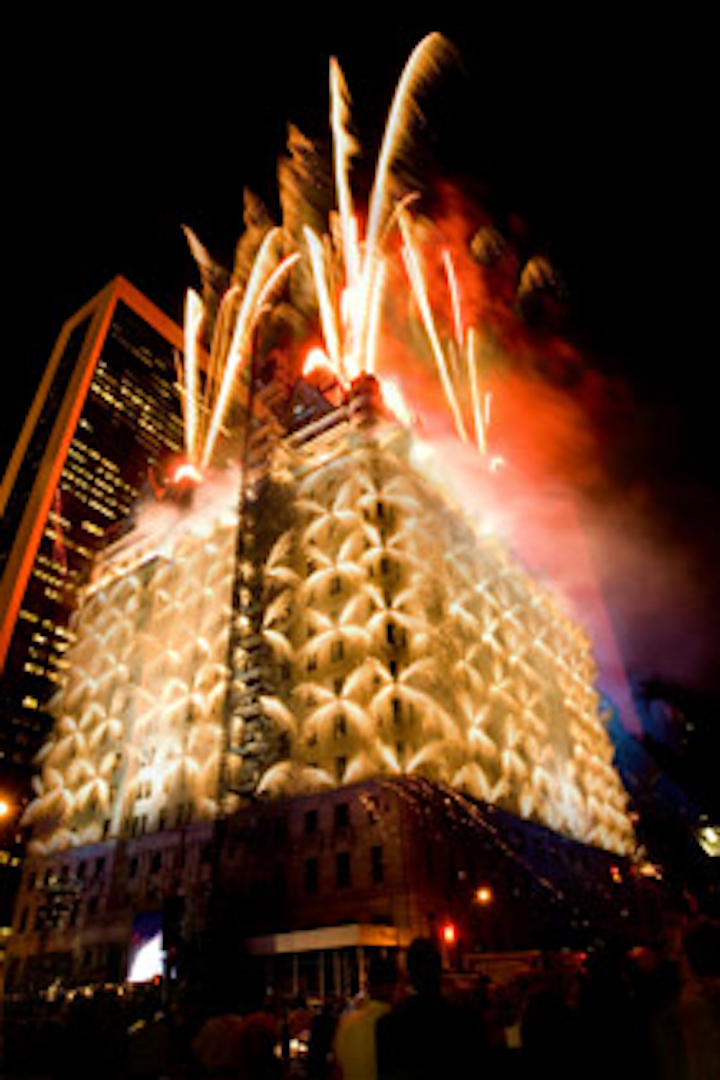 Photo: Courtesy of David E. Monn L.L.C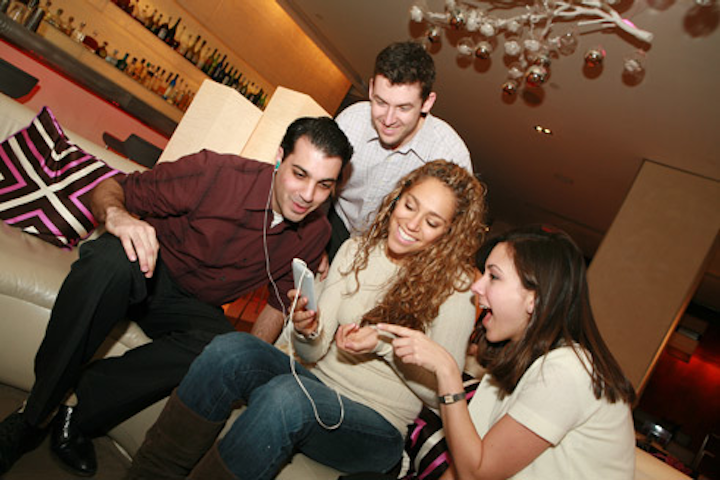 Photo: Courtesy of Paint the Town Red Inc.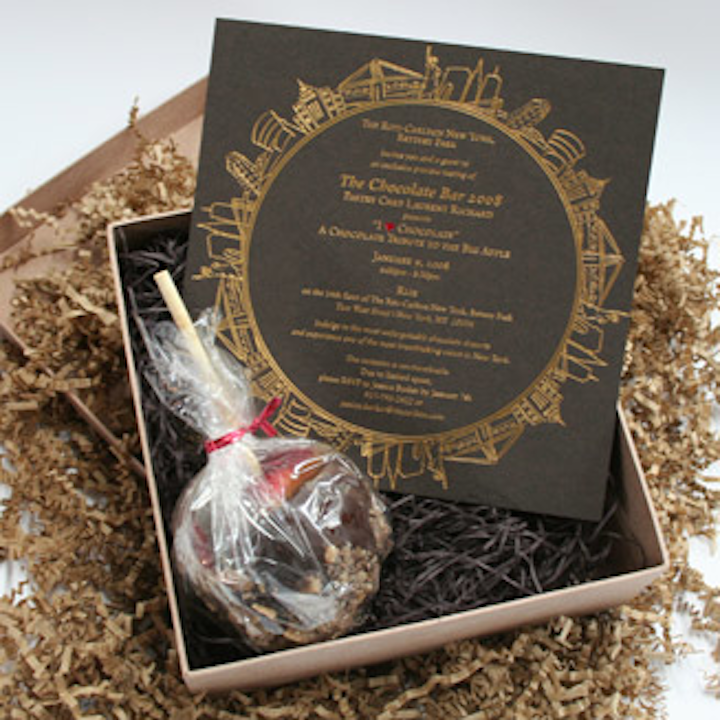 Photo: Courtesy of Alpine Creative Group
Photo: Courtesy of David E. Monn L.L.C.
Featured Venues/Suppliers: