Fantasy Fiction
With the help of a Hollywood production designer, the Metropolitan Museum of Art's Costume Institute created a larger-than-life design inspired by superheroes for its annual gala.
May 6, 2008
The movie world is teeming with superheroes (Iron Man made $104.4 million in its opening weekend), and last night, the comic-book genre pervaded the Metropolitan Museum of Art's Costume Institute gala. Celebrating its spring 2008 exhibition "Superheroes: Fashion and Fantasy," the museum brought in Nathan Crowley—the production designer from Batman Begins and this summer's sequel, The Dark Knight—and event designer Raul Avila to design the look.

Filled with some of the biggest names in fashion and film, the event placed iconic comic characters front and center and even re-created Superman's icy fort in the dinner area. Attended by 750 carefully selected guests, the night was planned by Vogue special events director Stephanie Winston Wolkoff along with the museum's vice president for development and membership, Nina Diefenbach, deputy chief special events officer Ashley Potter, and deputy chief development officer for events Kristin MacDonald. Giorgio Armani served as honorary chair, with George Clooney, Julia Roberts, and Vogue's Anna Wintour as co-chairs.
Towering over guests in the Great Hall, three 20-foot-high foam figures represented the most notable icons: Superman, Wonder Woman, and Batman. In the Temple of Dendur, Crowley and Avila used white lights and faux ice crystals in the water to imitate the look of Superman's Arctic den, the Fortress of Solitude.

The motif even extended to the menu from Glorious Food, which served fare inspired by Spider-Man, Iron Man, and The Dark Knight. Starting with the "Spider Web," a nest of fettuccine and caviar, the meal included "Iron Man Tagliata di Manzo" (sliced beef grilled with Parmesan) and an assortment of "Dark Knight Desserts" like white- and dark-chocolate mousse cake.

For entertainment, the cast of the Public Theater's production of Hair performed during dinner; the musical is scheduled to run July 22 through August 17 at Central Park's Delacorte Theater.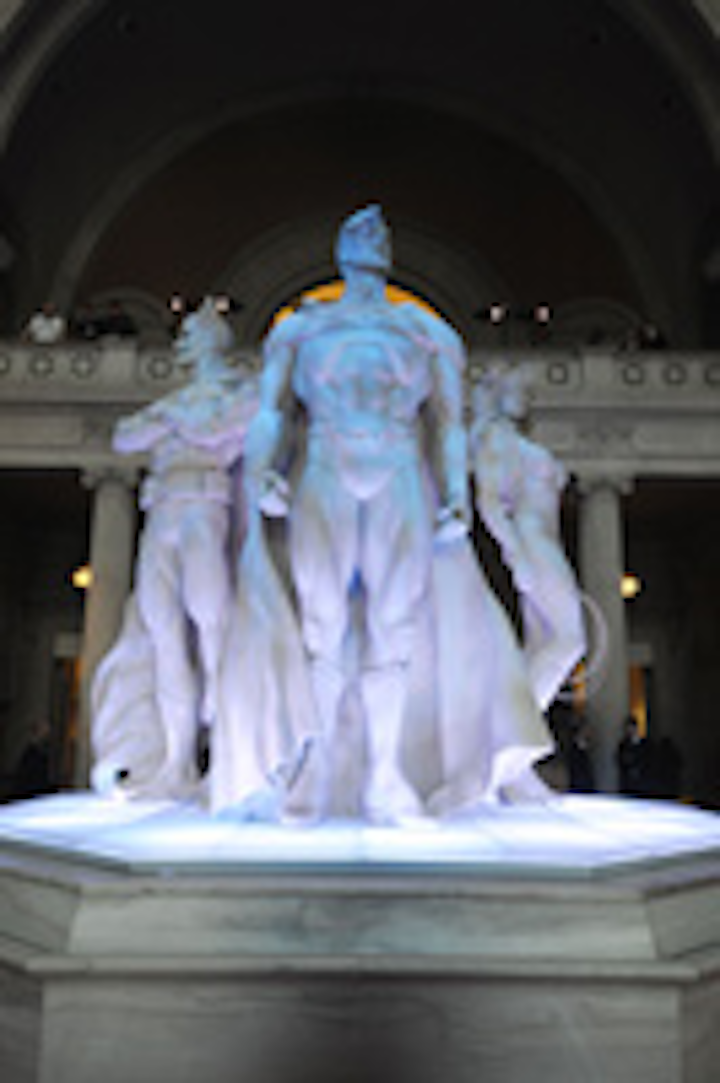 Photo: Courtesy of the Metropolitan Museum of Art/Don Pollard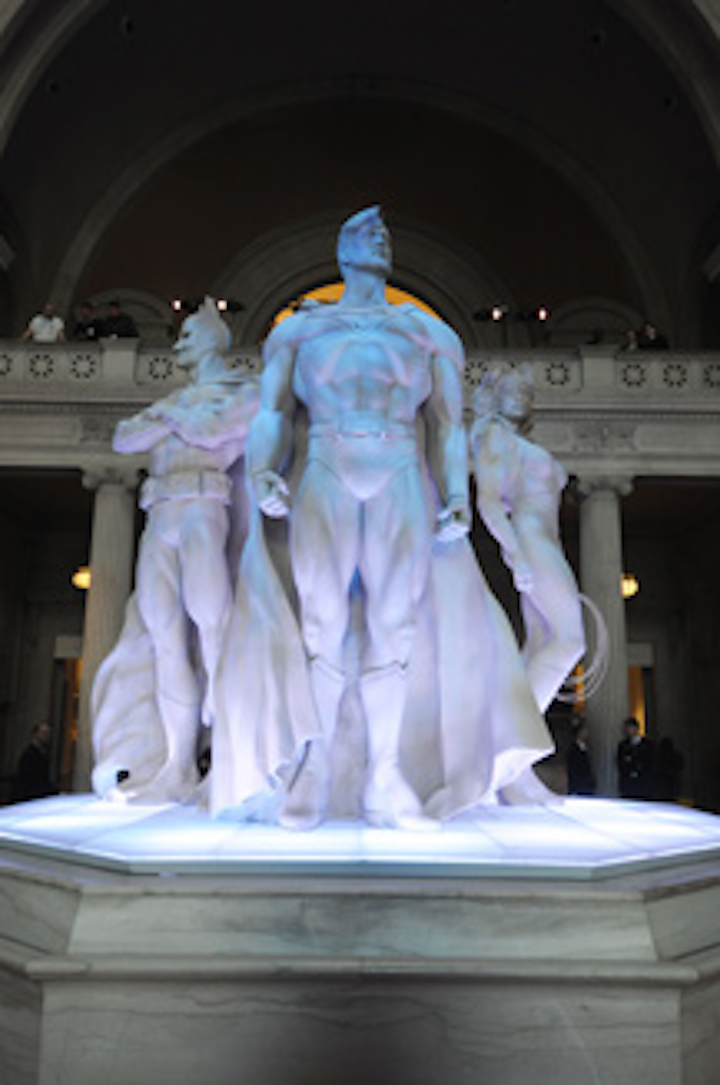 Photo: Courtesy of the Metropolitan Museum of Art/Don Pollard
Photo: Courtesy of the Metropolitan Museum of Art/Don Pollard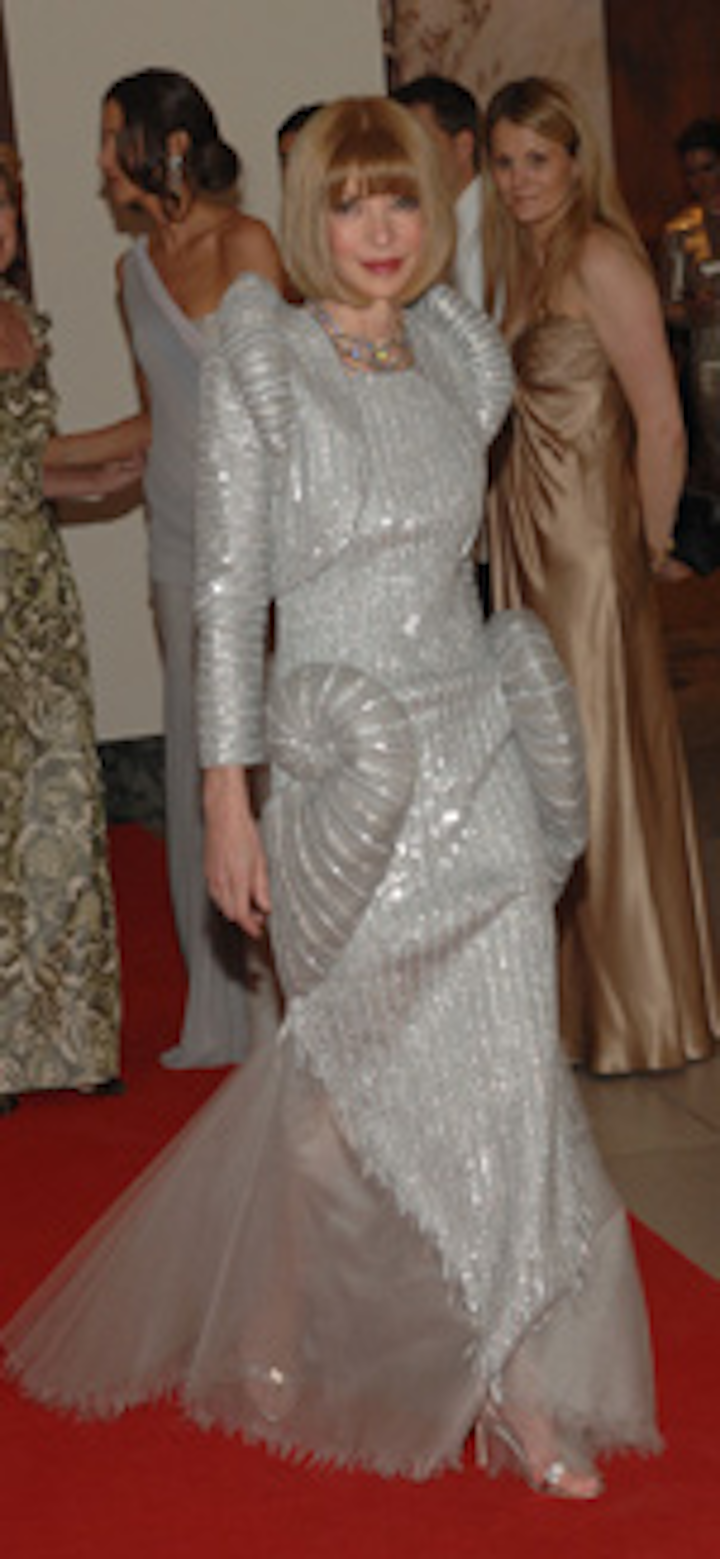 Photo: Courtesy of the Metropolitan Museum of Art/Don Pollard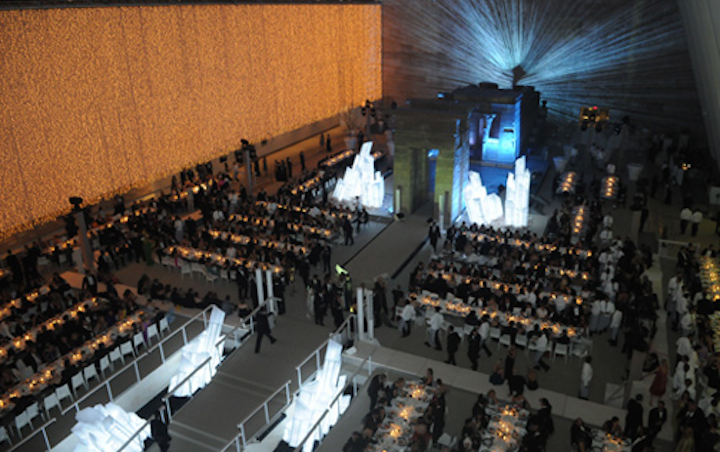 Photo: Courtesy of the Metropolitan Museum of Art/Don Pollard
Featured Venues/Suppliers: