New York Event Style Expo Breaks Attendance Records and Energizes Planners at Javits
December 4, 2008
The eighth annual BizBash New York Event Style Expo brought industry professionals out in record numbers to the Jacob K. Javits Convention Center on October 29. A crowd of more than 4,000 took part in an energy-charged day featuring education sessions, keynote addresses, the 2008 Hall of Fame induction ceremony, and 300 exhibitors.
The night before the show, out-of-town planners and exhibitors gathered at the elegantly decorated Ultra for a pre-show party with fanciful passed hors d'oeuvres, beautifully arranged serving stations, and an endless array of desserts created by Mark of Excellence.
The next day began bright and early, with registration opening at 7 a.m. Attendees arrived by taxi or were shuttled to the event by Gray Line buses. They shook off the light autumn rain and made their way into the carefully crafted decor created by David Beahm Design, coordinated with the assistance of BizBash's event management partners, First Protocol. Metro Expo aptly handled exhibitor questions and contributed to the day's overall success. E-Vents' registration team kept the lines moving with the help of equipment from Smartsource. Bright purple and magenta bags emblazoned with the show's logo were provided by Got Schwag? All attendees sported lanyards sponsored by Empire Force Events.
The day's speakers arrived from rooms provided by Marriott's Residence Inn, and Hall of Fame invitees and V.I.P.s received special invitations crafted by Alpine Creative Group to match the show's color scheme of rich purple and sky blue.
An inviting lobby of lush white and gold couches, benches, and tables—put together by Signature Events—welcomed guests into Javits and served as an ideal resting place for planners to check voice mail, type frantically on hand-held devices, or read the latest issue of BizBash. Rose Brand provided enormous, brightly colored fabric flowers from its "floral series," which hung from the rafters above, contributing a whimsical element to the registration area and contrasting nicely against the gray sky outside.
The mood inside was anything but gray, as planners got down to business, attending two of four concurrent sessions in the morning. Planners took in sessions such as "Back to Basics: Fundamentals of Event Planning," or "Using Social Media to Grow Your Business." Sessions were tech-friendly, with plasma screens provided by KVL Audio Visual Services and handheld response devices supplied by IML. The American Heart Association presented a groundbreaking Heartsaver CPR and AED training session. Participants of the well-attended two-hour session came away with a two-year course-completion card, a manual and CD to use as refresher tools, and training to save a life in the event of a cardiac emergency.
The morning general session kicked off at 10:30 a.m. with the musical talents of Barkley Kalpak's Utopia Theater, whose performers sang and danced around the stage. The room's entrance shimmered in multicolored, iridescent draping created by Rose Brand. The stage was surrounded by artfully constructed screens created by Atomic Designs that displayed images created by Glow Design Group, which were kept running smoothly by BML-Blackbird.

BizBash recognized "great partnerships" as this year's Hall of Fame theme. Inductees were chosen for their achievements within the special events industry, as well as their work as half of a business partnership. This year's inductees were:
• Lara Shriftman and Elizabeth Harrison of Harrison & Shriftman
• Jaclyn Bernstein and Robert Hulsmeyer of Empire Force Events
• John Schwartz and Mark Veeder of EventQuest
In the spirit of great partnerships, BizBash offered free partner portraits by Fifth Avenue Digital in the concierge lounge. Twenty business teams took advantage of the portraits and posed for pictures to commemorate the day.

The morning keynote, "Making the Case for Events in Challenging Economic Times," was sponsored by American Express and delivered by Dax Callner, vice president of strategy and planning at Jack Morton Worldwide. The presentation provided vital information on the importance of product branding and visibility despite tight budgets.

V.I.P. planners took a break and visited the concierge lounge, where American Furniture Rentals had created a relaxed setting with white leather couches and glass tables. V.I.P.s sipped coffee and tea and light refreshments and peeked inside gift bags provided by Custom Gift Bag.

The exhibit hall opened at 11 a.m. under the watchful eye of Allegiance Protection Group as planners packed the white, eco-friendly carpeted aisles in search of new products, venues, eye-popping decor, and tasty food and beverages. As usual, exhibitors didn't disappoint, pulling out all the stops and producing a high-energy spectacle for guests. Among new products displayed this year were luminescent table linens from PBG Event Production. Floor columns were wrapped with show branding digitally printed on fabric and supplied by Better Mousetrap. Event organizers kept the show running smoothly by staying in touch with two-way radios provided by On-Site Communications.

Acroback's talent entertained the crowd with a 13-foot-tall "butterfly" that roamed the floor on stilts and had a wingspan of 10 feet. Pink, Inc. created the butterfly costume from black stretch fabrics that included a sheet lighting element. A wood nymph holding a butterfly net frolicked among guests on the show floor. Cort Event Furnishings designed the show floor lounge using new Oz sofas and chairs, Drop cocktail tables, and white Trovato LED floor lamps.

Afternoon events included several mini sessions. Among them were "Flame Proofing Fabric for Events," "Developing a Successful Invitation Within a Limited Time Frame," and "Power Entertaining with Food and Wine." Another popular session was the F.S.O. European Flower Council's hand design challenge, which incorporated a traditional approach to arranging the beautiful assortment of Dutch flowers it represents internationally. Five competitors went head-to-head, each arranging a centerpiece and a hand-held bouquet. The winner, Bonnie Johnson of Stew Leonard's in New Fairfield, Connecticut, received the European Flower Cup and won a trip for two to the Netherlands.

The afternoon general session on the main stage, sponsored by Boston Coach, drew a capacity crowd to hear Elizabeth Harrison talk about "What's Next: Cutting-Edge Events for Major Brands." Visit www.bizbash.com/NY08presentations to download presentations and view handouts from the day's education sessions and keynote addresses, including "Trend-Spotting with the BizBash Editors," led by BizBash editor in chief Chad Kaydo, style editor Mark Mavrigian, and associate style editor Lisa Cericola.

The high energy continued late into the afternoon with colorful, alien-like characters from BongarBiz, who danced down the aisles, temporarily "trapping" guests in their stretchy arms. Dance Trance Entertainment's talent wore Video Tattoo jackets that streamed video images on their backs while roaming the exhibit floor. A full schedule of performances, sponsored by 230 Fifth, took place on the back stage, including music provided by Love Productions and Mardar Entertainment.

Attendees and exhibitors alike commented on the excitement of the day, having made new contacts, rekindled old friendships, and found new ideas. Speakers and special guests were picked up at the end of the day by Regency Limo and taken to their destinations in style.

Brightroom carefully documented the entire event with still images, and Avenue 5 Films provided video coverage. Click here to view event photos. 

BizBash extends overwhelming gratitude to the exhibitors, sponsors, attendees, speakers, and Hall of Fame inductees who made the day a smashing success. Visit bizbash.com/ourevents to learn about the Event Style Expos coming to Toronto on February 11, Los Angeles on June 11, and Chicago on August 20.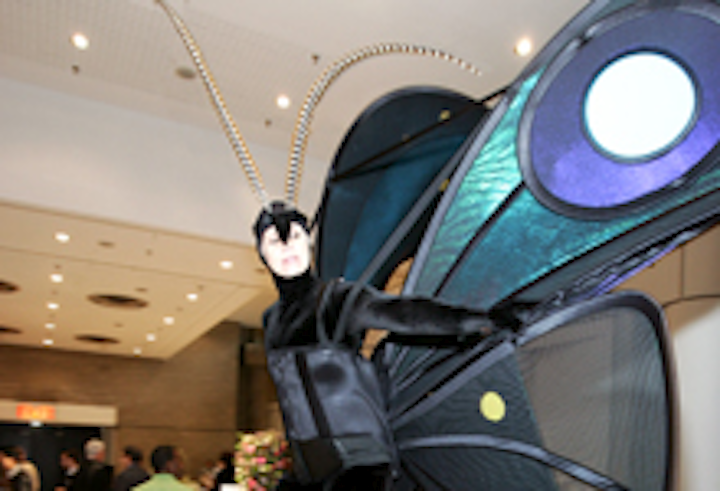 Photo: Brightroom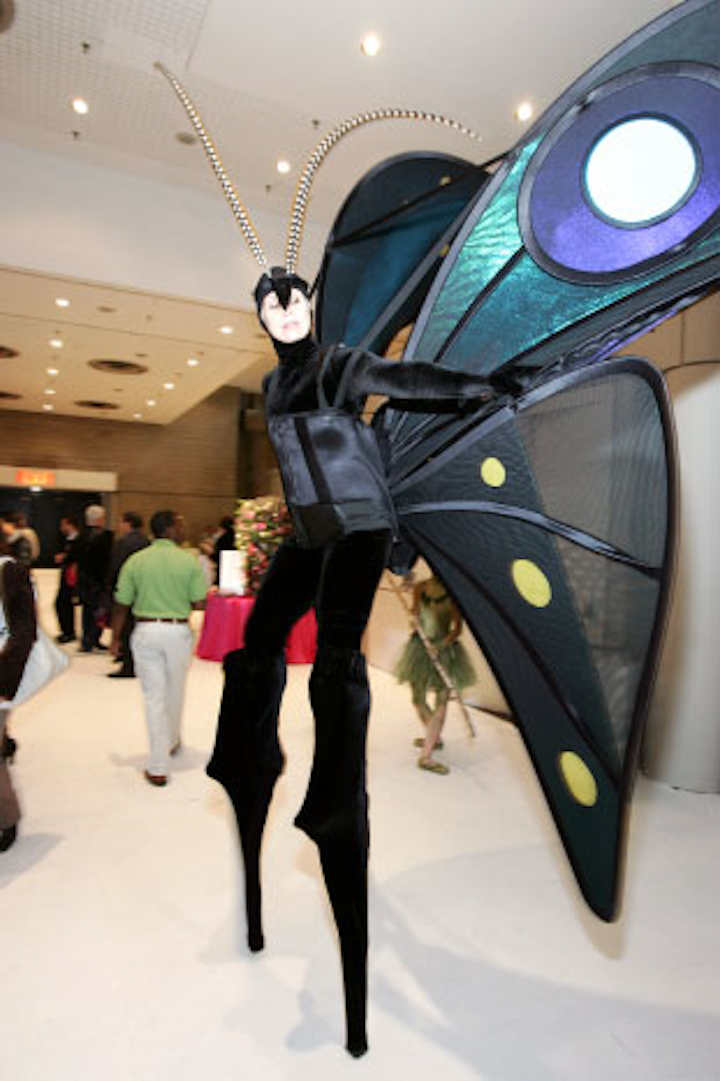 Photo: Brightroom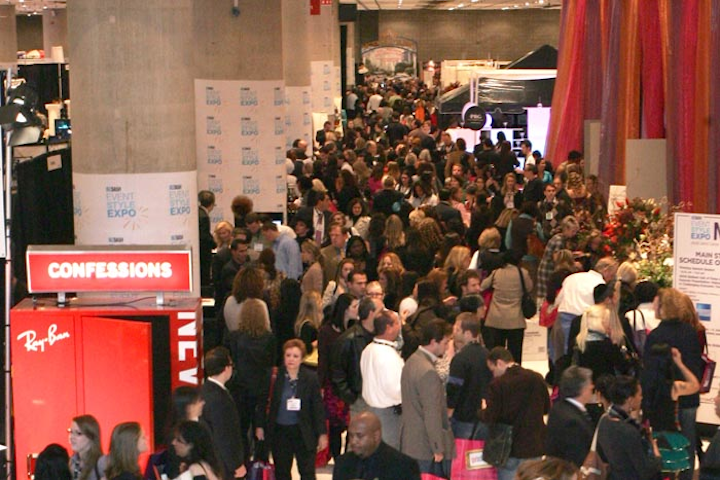 Photo: Brightroom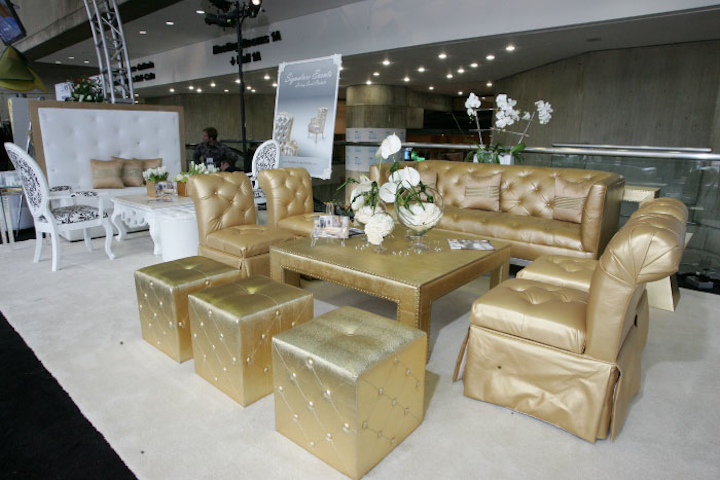 Photo: Brightroom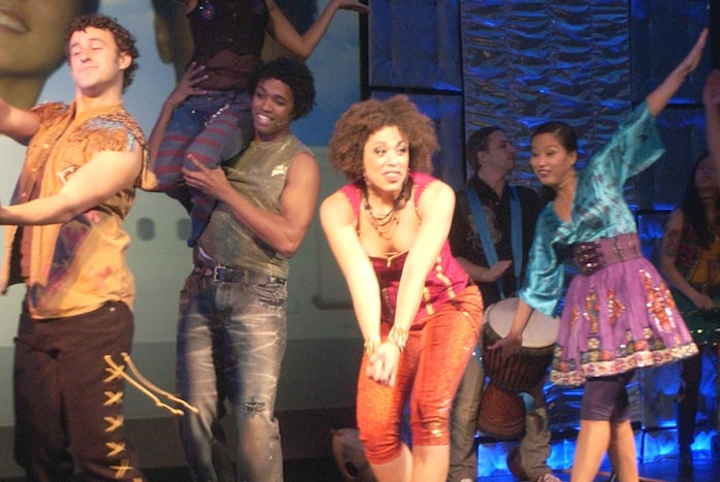 Photo: Brightroom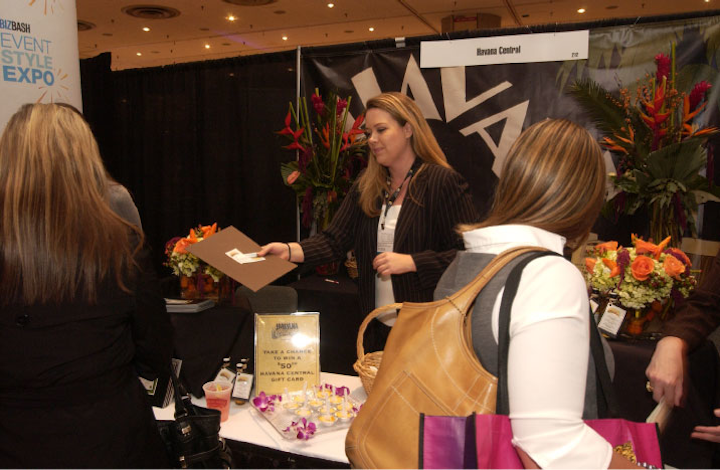 Photo: Brightroom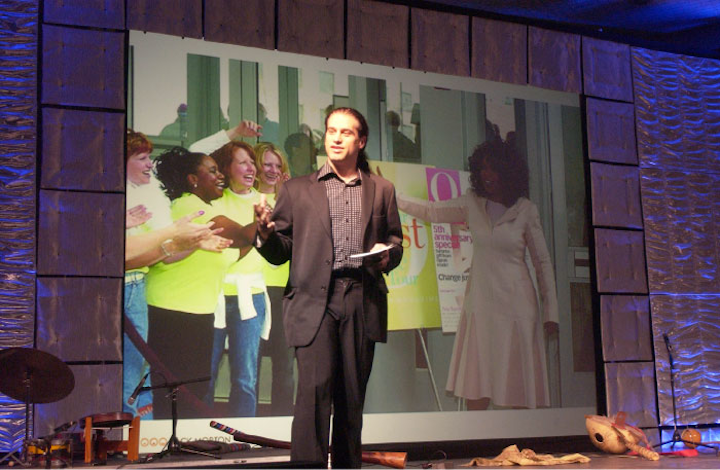 Photo: Brightroom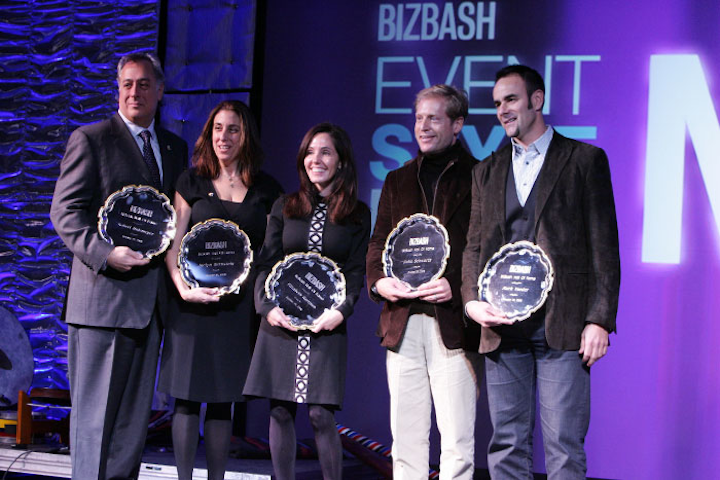 Photo: Brightroom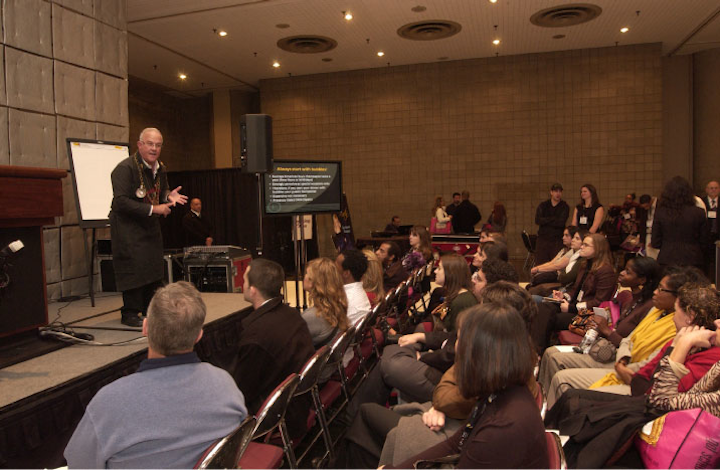 Photo: Brightroom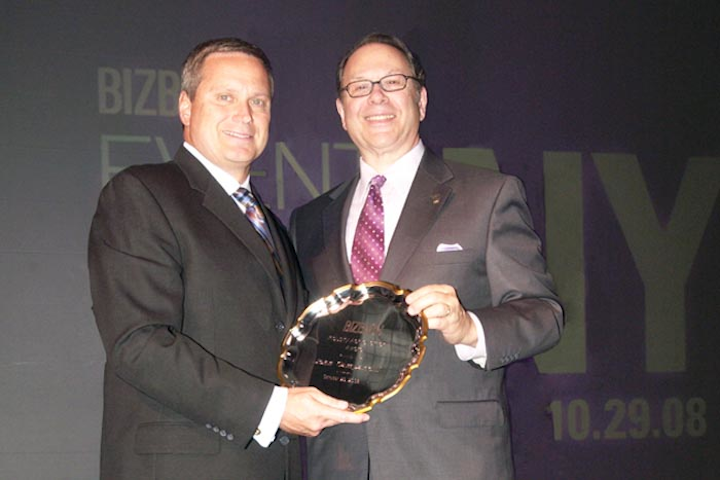 Photo: Brightroom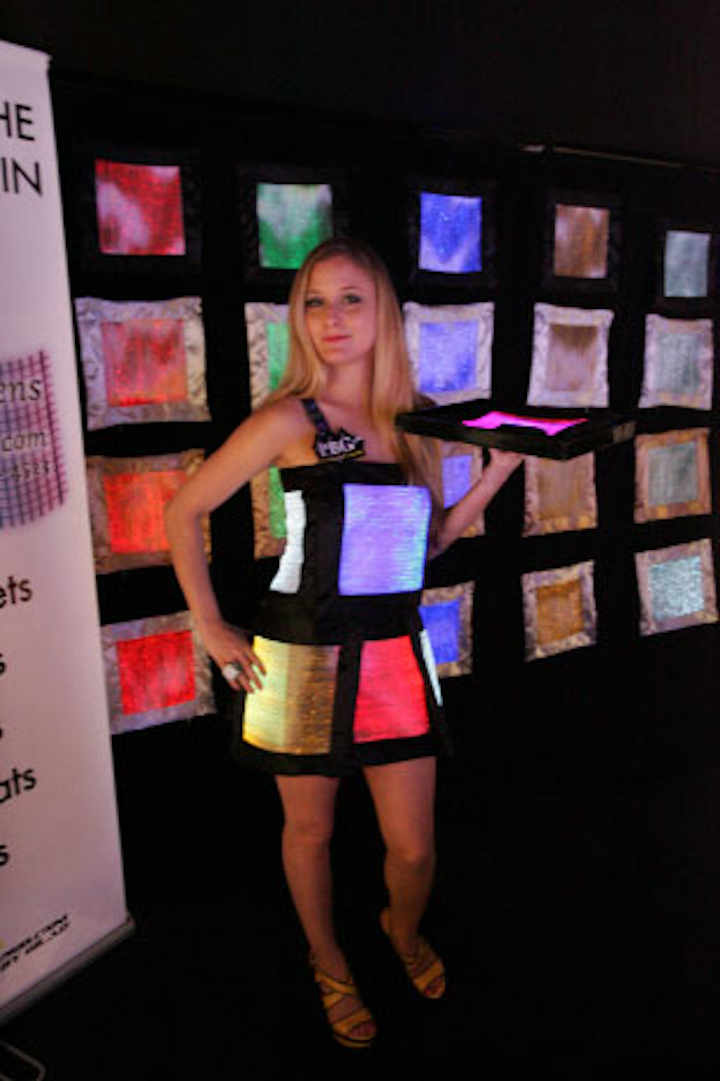 Photo: Brightroom
Featured Venues/Suppliers: