Taste the Orange
The night prior to the FedEx BCS national championship, out-of-town guests and V.I.P.s were treated to a jaunt through South Florida's culture-rich outposts at Bayfront Park.
January 9, 2009
To celebrate 75 years of the Orange Bowl and the Bowl Championship Series national championship coming to town, Event Management Group and 2Taste Catering paired up for the first time at Bayfront Park, for the Taste the Orange event on Wednesday.

Set on the edge of the downtown Miami skyline, in a 30,000-square-foot semicircular, clear-span tent constructed by EventStar, 900 of the college football industry's V.I.P.s stepped out to experience a taste of South Florida.

"It was important for us, as a team, to present three distinctive environments that are representative of South Florida's indigenous foods, foliage, and culture," said John Rossetti, president of 2Taste. "We introduced the flavors, colors, and textures that we, as residents, are so fortunate to experience every day."
The event's cocktail hour-originally planned to be held outside the tent-moved inside at the last minute, due to threats of rain, and featured a universal motif with no geographical ties. Rossetti designed a 20-foot raw bar that held a Oklahoma Sooners- and Florida Gators-branded ice sculptures-carved by So Cool Events-under which guests were offered more than 500 pounds of shrimp, 500 pounds of stone crab claws, 2,500 oysters and clams, and two types of ceviche infused with mandarin nectar to further convey the orange theme.

Facing east as attendees entered the space was the first of the design team's environments: South Beach. A sleek representation of Art Deco style, this centrally located segment had acrylic and Lucite furnishings from Event Furnishings & Decor, LED lighting that displayed neon colors from MPS Light & Sound, and a 28-foot-long food station offering chilled dishes, reflecting SoBe's reputation as a "cool" place. DJ Mdot, along with a percussionist and DJ Erok, kept the energy to a South Beach high standard.

"By incorporating timed-as opposed to simultaneous-entertainment, we were able to deliberately lead each guest through the spaces at certain times, allowing for each area to be experienced equally," said Marc Gambello of EMG. "We also used different lighting schemes in each of the areas to keep each space exclusive to a certain atmosphere."

Riffing on a more relaxed nautical theme, the Key West area offered guests refuge and the sing-along classics of Jimmy Buffett cover band Jimmy Stowe and the Stowaways. This area was outfitted with three buffet tables-serving gator quesadillas, conch salad, and margarita salmon-connected to resemble a pier complete with crab traps, ropes, fish nets, tropical flowers, and imported sand.

Next was a Little Havana re-creation. Lit with warm amber hues and accented with sheer red fabric suspended from the tent's ceiling, the space highlighted tropical fruit and flowers indigenous to the area. Bars constructed of sugarcane reeds flanked the area and Latin artist Carlos Oliva & Los Sobrinos performed. For additional interactive entertainment, EMG recruited professional domino players who encouraged guests to join them at one of two tables.

"Each area had an entirely different environ; we capitalized on all the elements, each buzzing with its own unique energy," said Rossetti.
In addition, Rossetti-with the aid of Event Outfitters-was also responsible for the Orange Bowl committee's president's dinner, held at Vizcaya Museum and Gardens on January 6.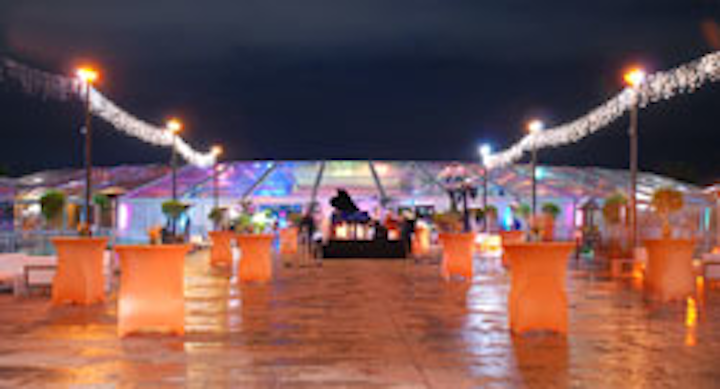 PGM Studios/Pedro Galvez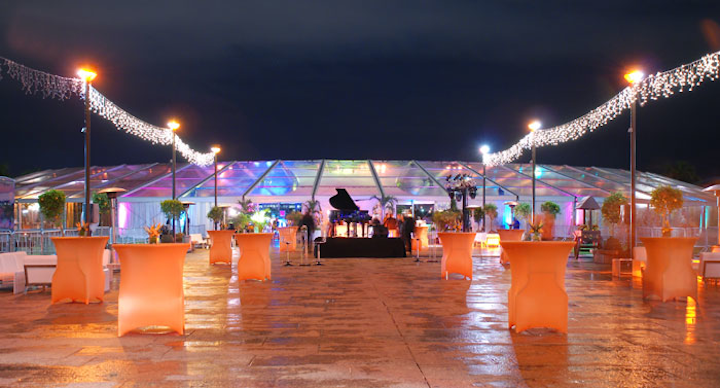 PGM Studios/Pedro Galvez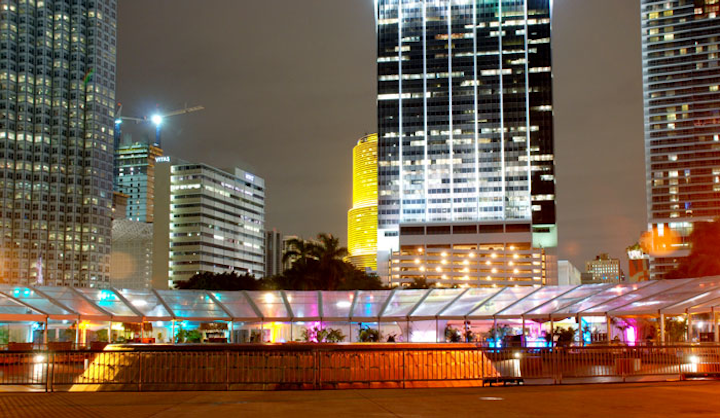 PGM Studios/Pedro Galvez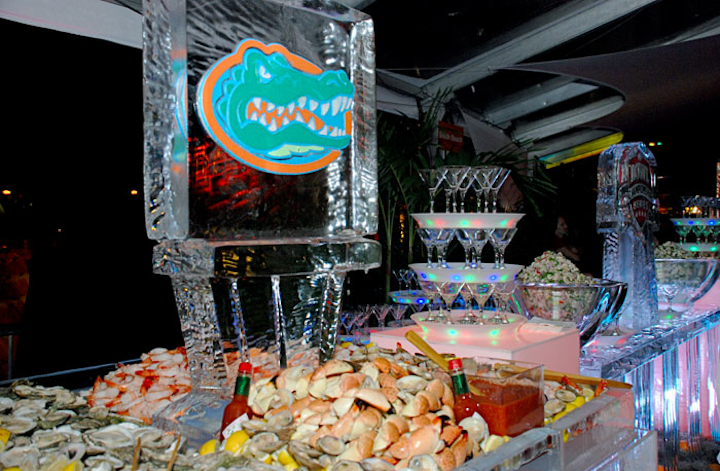 PGM Studios/Pedro Galvez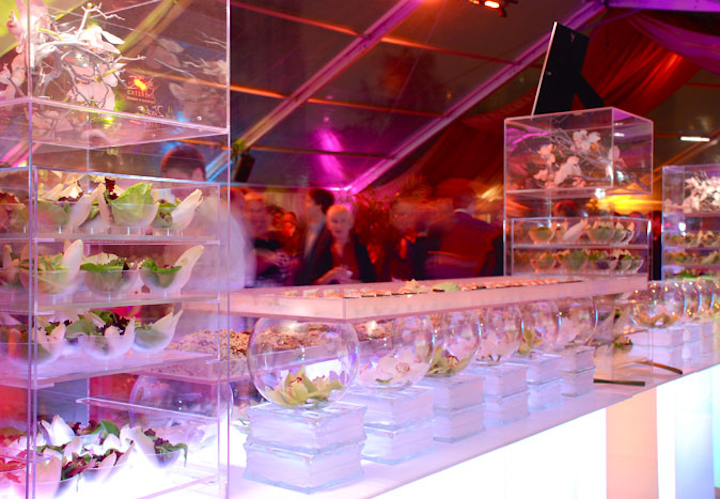 PGM Studios/Pedro Galvez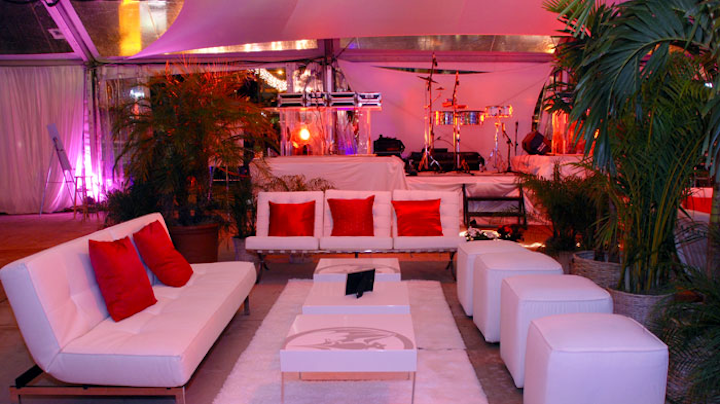 PGM Studios/Pedro Galvez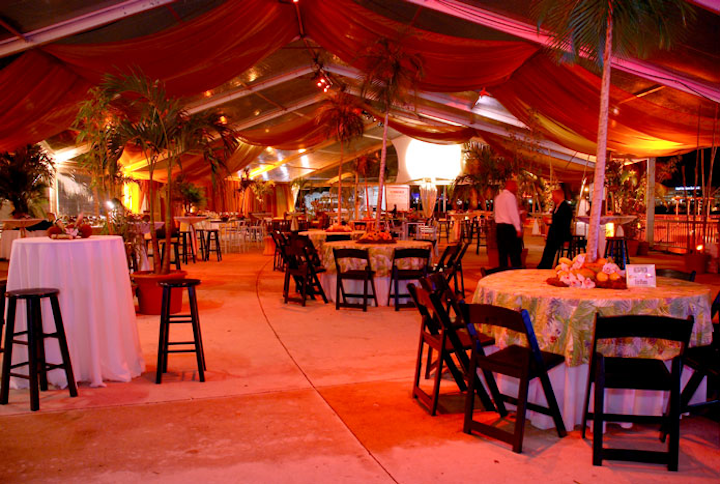 PGM Studios/Pedro Galvez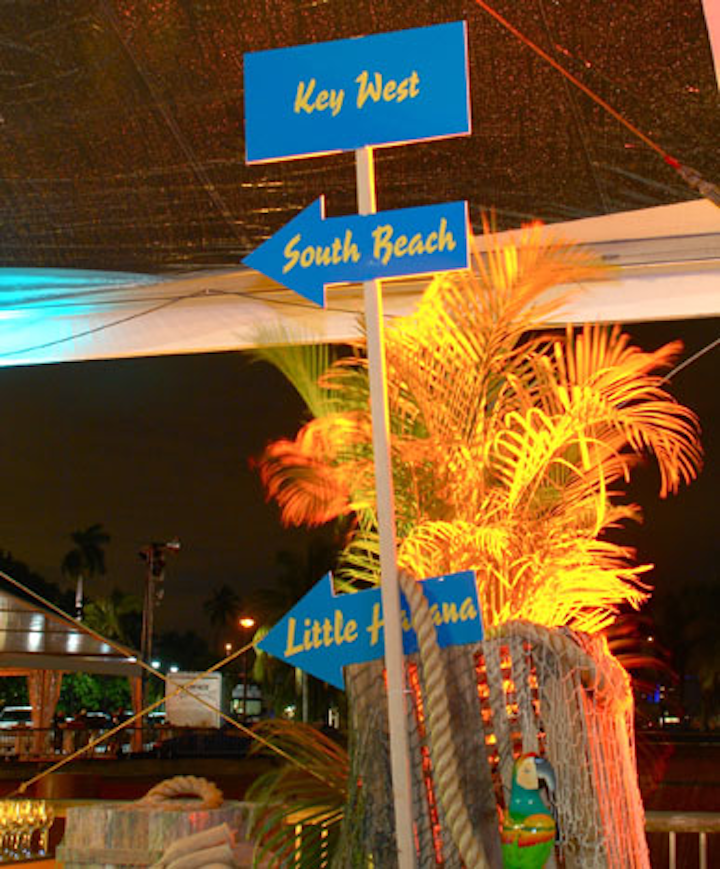 PGM Studios/Pedro Galvez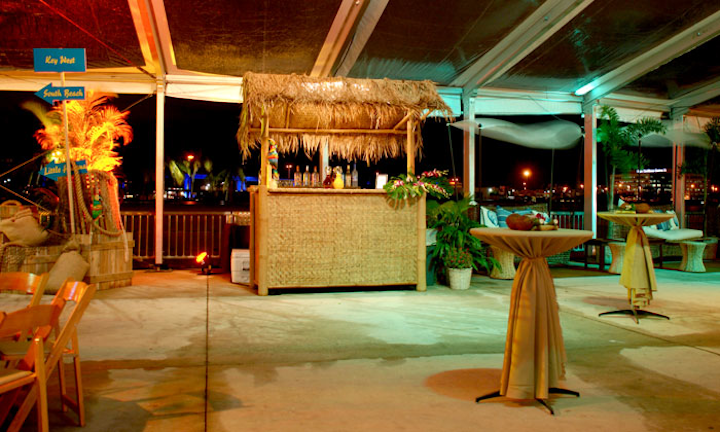 PGM Studios/Pedro Galvez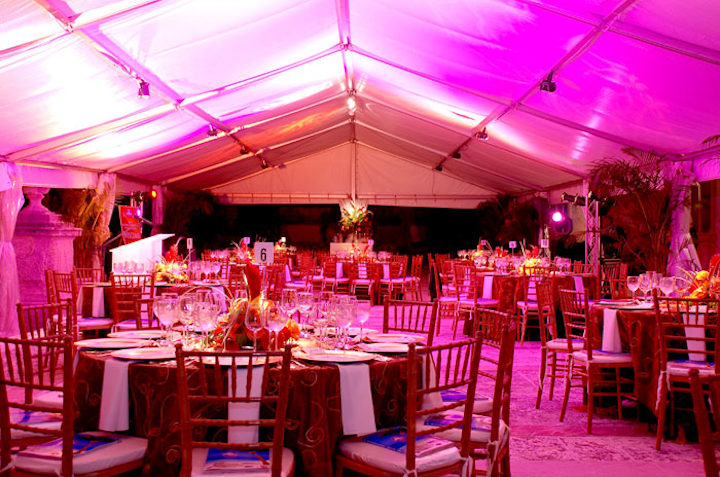 PGM Studios/Pedro Galvez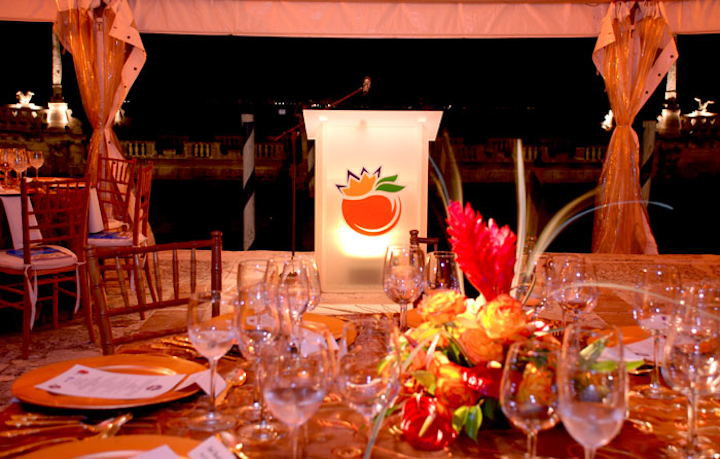 PGM Studios/Pedro Galvez
Featured Venues/Suppliers: