Best Bites
Washingtonian celebrated its \"Best of Washington\" issue with an Asian-themed party, where a crowd of 1,500 sampled some of D.C.'s honored food.
July 21, 2009
Last year, Washingtonian revived its "Best of Washington" party after a four-year hiatus. For this year's edition, held Wednesday night at the National Building Museum, Jennifer Haber, the magazine's director of marketing and special events, decided to go even bigger, inviting representatives from almost 70 restaurants, bars, and shops (up from last year's 50) to entertain the crowd of 1,500 (up from 1,200).

"This event is the best of both worlds for us," said Haber. "We get to reach out and talk to our long-standing subscribers, and we also reach out to a whole new group of people, who either saw our Web site or heard about the event through a friend. We're able to market to new readers and expand our reach."
That meant giving the massive crowd a taste of the district's most celebrated eats, with food from PS 7's, Bourbon Steak, Central Michel Richard, Georgetown Cupcake, and the Source. To help control the flow, Haber offered two ticket levels: Presidential tickets, which cost $125, granted guests access at 6 p.m.; Vice Presidential tickets, $95, received 7 p.m. entrance. "From a logistics standpoint, it helps stagger the crowd so you don't have everyone arriving at the same time," said Haber.

Although the food was the focus, Haber worked with Hargrove Inc. to decorate the space with Chinese and Japanese accents, inspired by her recent trip to Asia. The center fountain area mimicked a Zen garden pond, and orange and gold drapery was paired with white goldfish-shaped cutouts. The east wing focused on industrial China, with bright red tabletops, golden lion statues, and posters referencing Mao-era propaganda. Across the building, the west wing went modern, evoking an Asian club scene with white geometric-patterned drapery and pink uplighting. Sponsor Verizon got into the theme as well, dressing its staffers—who walked around with glowing trays displaying phones for guests to test—in Japanese kabuki makeup.

V.I.P. guests relaxed in the private publisher's lounge on the mezzanine, where the simple decor included white leather sofas, highboys, and acrylic barstools. There, Occasions Caterers offered rock lobster potstickers, wasabi-lime crab salad in cucumber cups, and tuna tartare in crispy cones, all set on retrofitted trays with sponsor FedEx's logo.

Downstairs, the crowd continued to rub shoulders, sampling offerings such as avocado papdi chaat with banana chutney from Rasika, house-cured salmon sandwiches on buttermilk biscuits from Art and Soul, blackened tuna nicoise on a fingerling potato chip from Vermillion, and gazpacho with basil coulis from Brasserie Beck.

Those taking a break from eating still found plenty of entertainment. A table arranged by Happi Enterprises featured an origami demonstration in which guests got to take a stab at making their own. A silent auction benefited the Leukemia & Lymphoma Society. The new Cadillac 2010 SRX Crossover was on view. And there was even a Chinese dragon dance performance from Wong People Kung Fu Association.

Even though the food began to run out around 9 p.m. (as scheduled), many guests lingered around the open bar (and tried to track down one last bite) until the event ended at 10 p.m.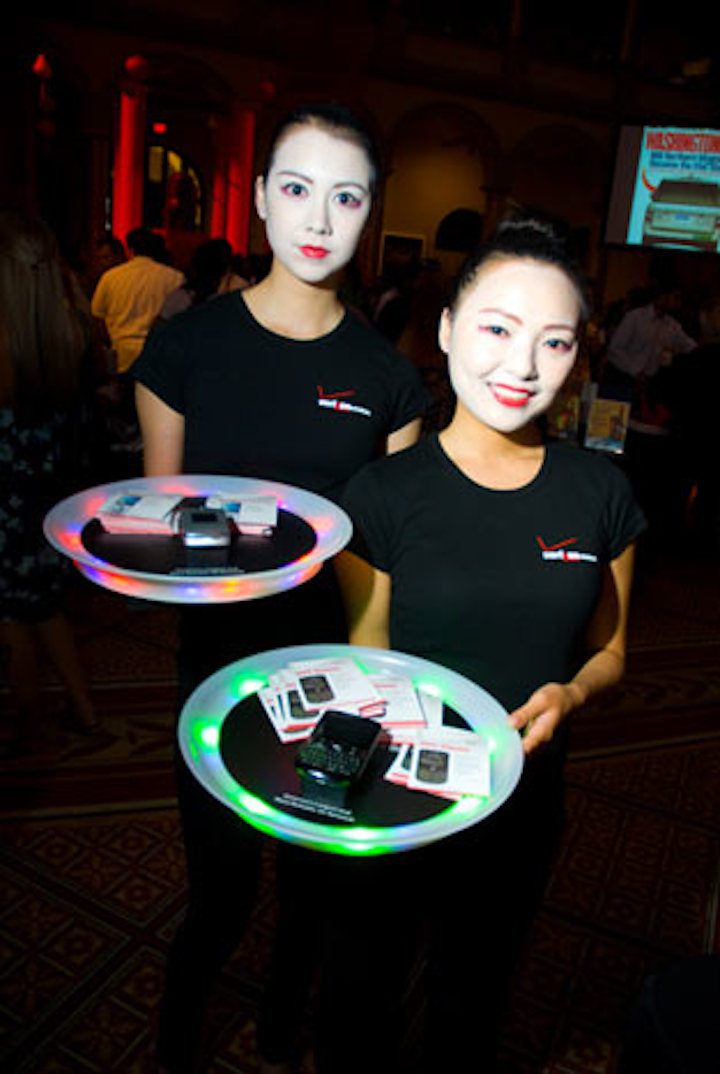 Photo: Courtesy of Washingtonian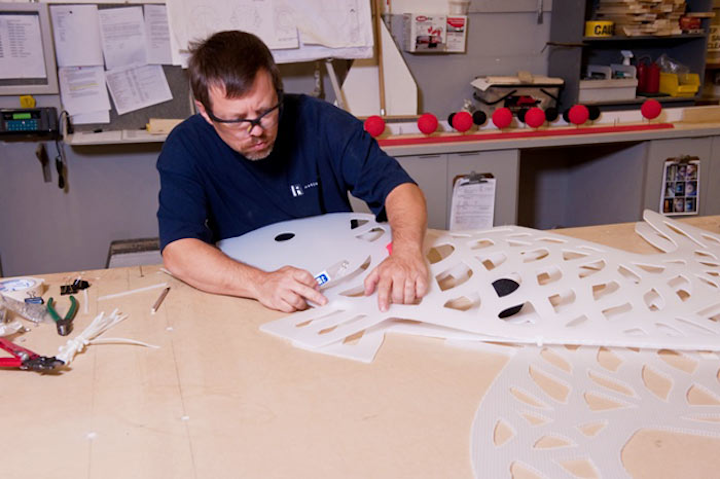 Photo: Courtesy of Hargrove Inc.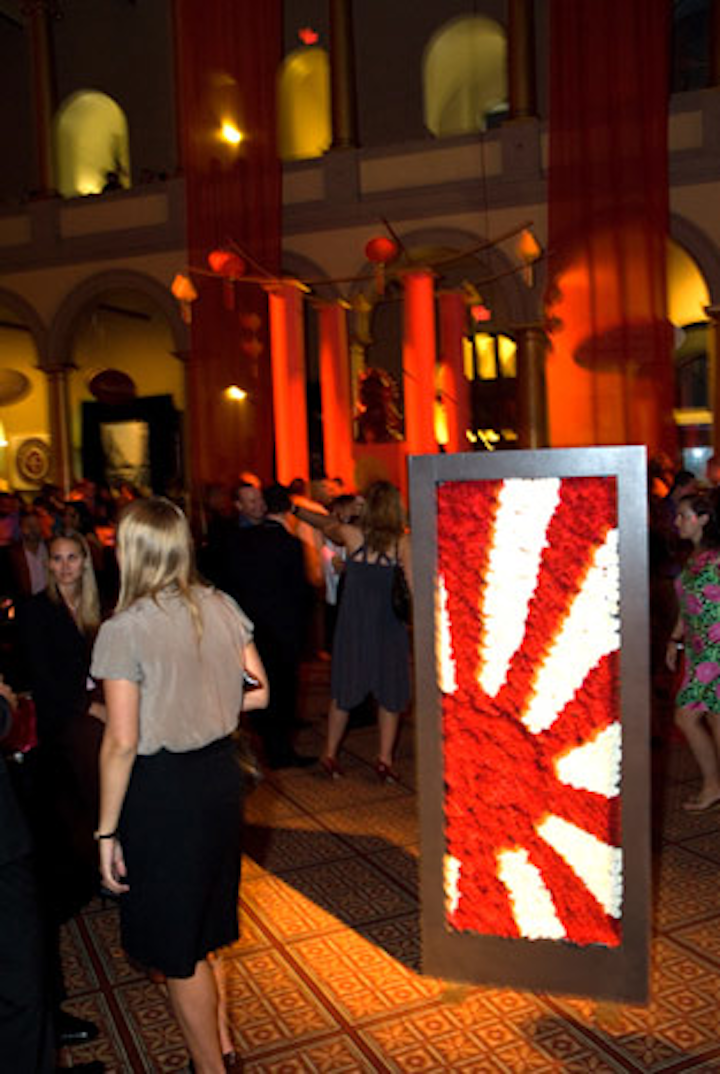 Photo: Courtesy of Washingtonian
Featured Venues/Suppliers: