Old Navy Brings Pop-Up Pumpkin Patch to the Meatpacking District
October 28, 2009
For families not looking to load up the station wagon and head to the country for their Halloween pumpkins this year, Old Navy opened a pop-up pumpkin patch in the meatpacking district last Friday and Saturday. An estimated 4,000 parents and children dropped by the playful urban farm to pick and decorate their complimentary gourds.

"Fall is the time when people start thinking about family and coming together for the holidays, so we wanted to do something fun and exciting for New York families that brought the feel of a country fair to the city," said Old Navy public relations manager Nicole Stier, who ran the initiative with Old Navy senior director of media and public relations Kimberly Gonzales.
The Old Navy team reached out to its publicity firm, Alison Brod PR, to pull the project together and, through the firm, hired Relevent to produce the two-day event. Guests of the resulting project brought their children to pick pumpkins from the temporary farmyard, decorate them at a crafts station filled with different paints, decals, and pipe-cleaners, and sample the complimentary festive foods such as orange cotton candy, fresh apples, and black-and-orange cupcakes from Baked by Melissa. (Though admission was free, most contributed the suggested donation of $2 per person or $5 per family to the Food Bank for New York City.)

Preparations for the event—which involved tricky permit negotiations to secure the Meatpacking District Pedestrian Park as a venue—started back in late July, but up until two weeks ago, the event was actually intended to take place October 16 and 17.

"We were originally supposed to have the weekend prior, but when the weather was calling for two nor'easters, we decided to postpone," Stier said.
The weather wasn't perfect last weekend either, but even Saturday's scattered showers didn't stop the pumpkin patch from bringing in more than 2,000 people that day. Those numbers surpassed Old Navy's expectations, and considering that staffers also had quite a bit of fun on site, the initiative may not be a one-time thing.

"Given the success, we're definitely interested in repeating this somehow," said Stier. "We'll obviously have to look at our strategy for next year, but we're open to making this something annual or moving it to other markets."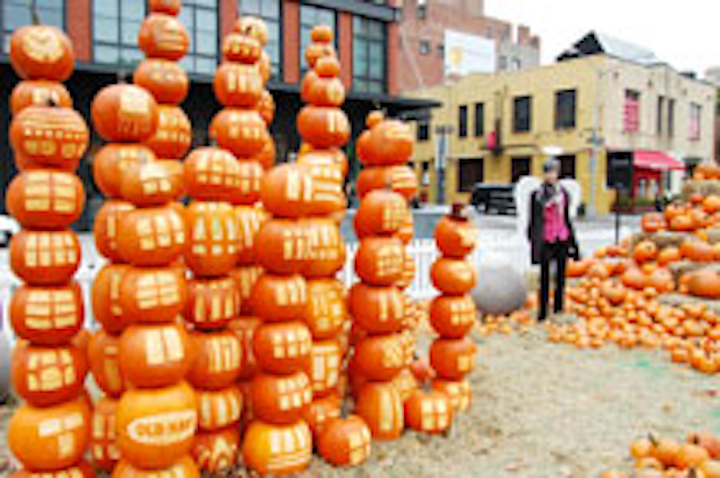 Photo: Jessica Torossian for BizBash
Photo: Jessica Torossian for BizBash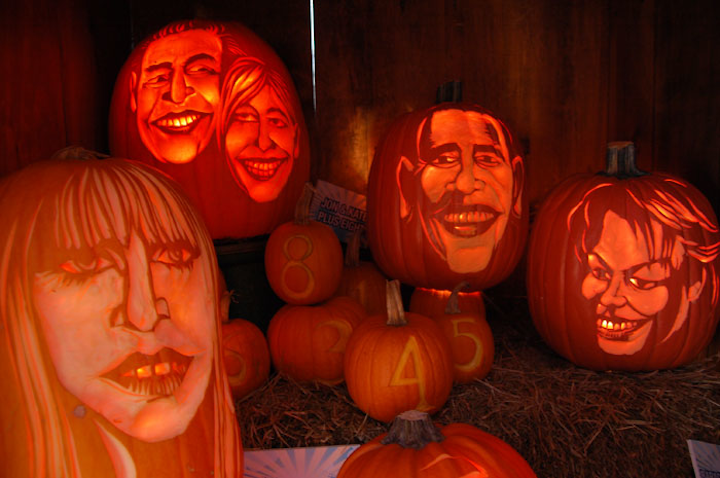 Photo: Jessica Torossian for BizBash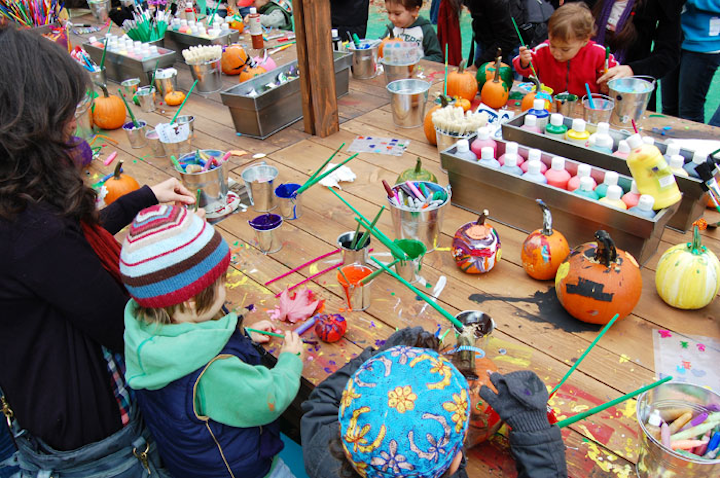 Photo: Jessica Torossian for BizBash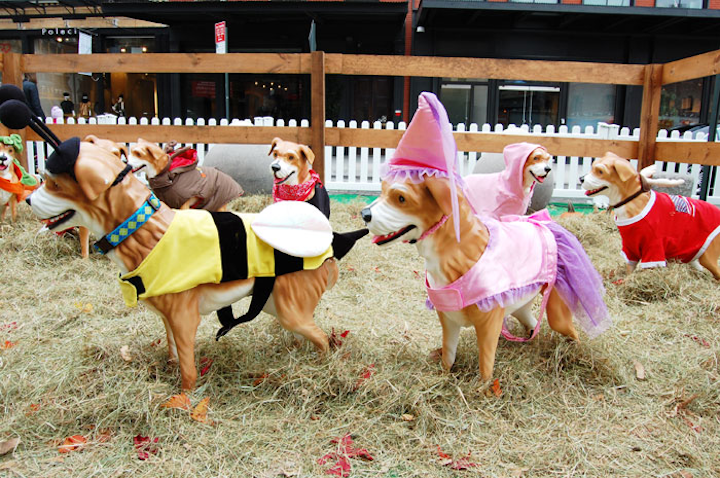 Photo: Jessica Torossian for BizBash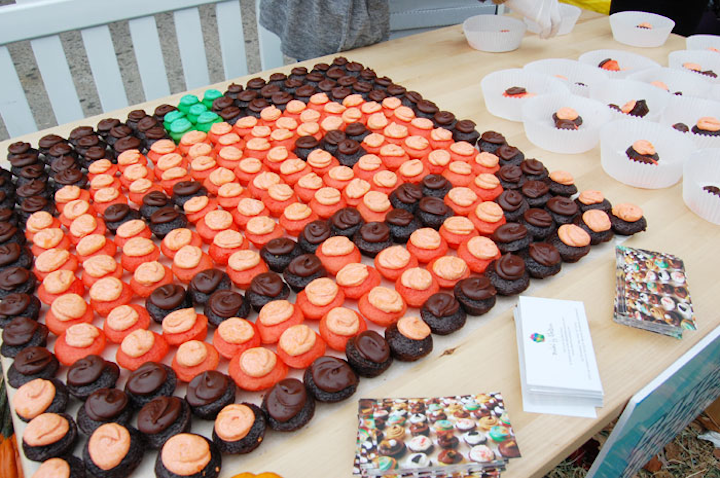 Photo: Jessica Torossian for BizBash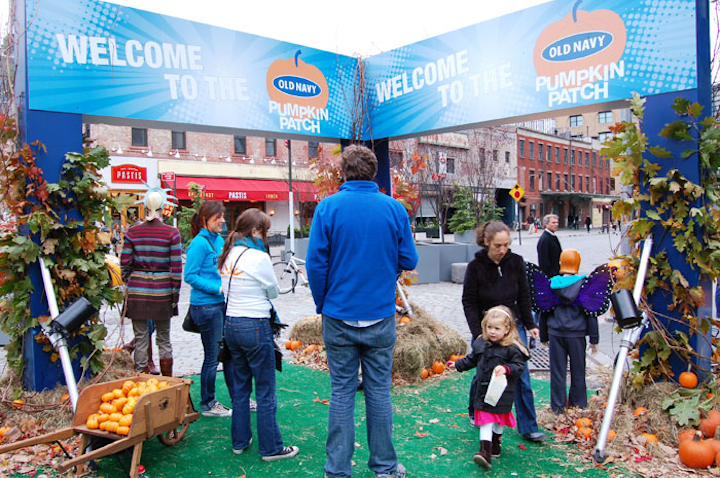 Photo: Jessica Torossian for BizBash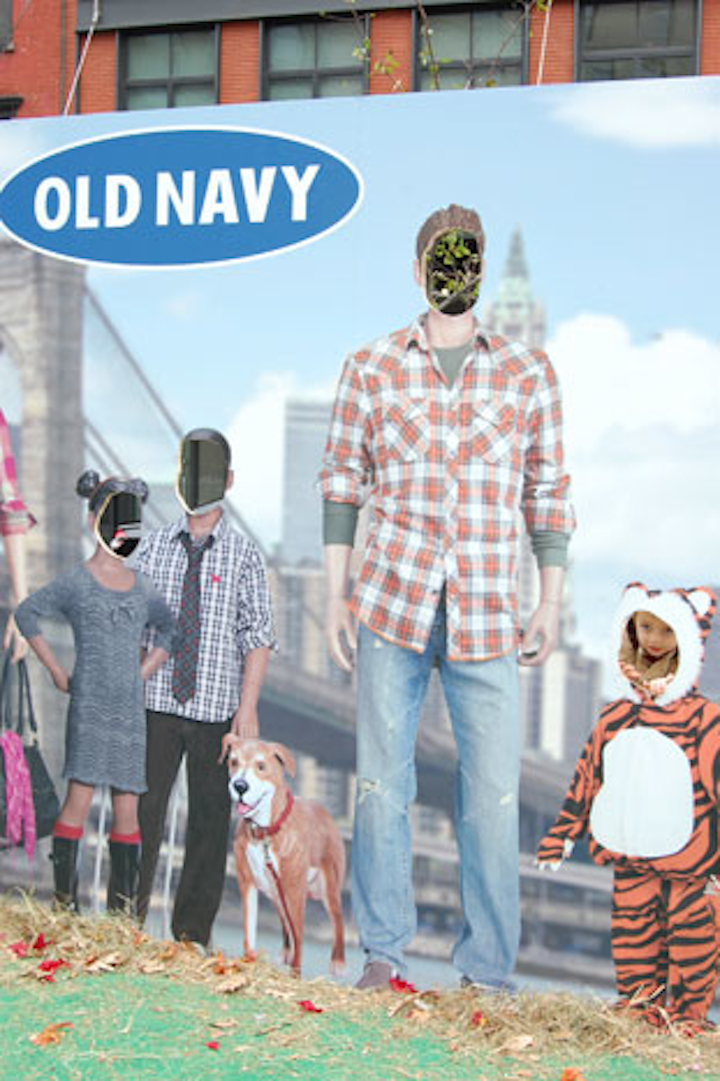 Photo: Jessica Torossian for BizBash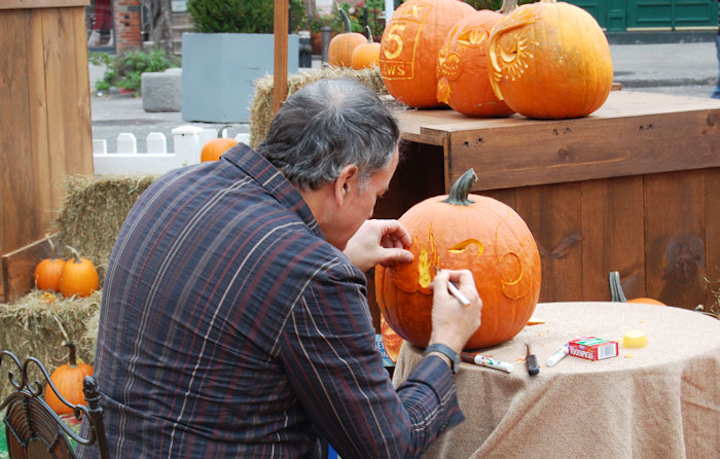 Photo: Jessica Torossian for BizBash
Featured Venues/Suppliers: