Kids Contribute to Decor at Nickelodeon Mega Music Fest After-Party
June 3, 2010
After holding its first Mega Music Fest at the Brooklyn Academy of Music on May 22, Nickelodeon invited children and parents in attendance to cross the street for a tented after-party where the younger guests drew on the walls, created their own instruments, and played with the event's interactive decor.
The concert—a combination of original Nickelodeon animation, comedy from John Leguizamo and Sherri Shepherd, and performances by Colbie Caillat, Wyclef Jean, and the Roots—was intended to excite the network's preschool-age audience about music. So Nickelodeon tasked production and design group Fresh Wata with carrying that theme over to the after-party.
After passing through an entryway filled with costumed Nickelodeon characters and bubbles from BubbleMania, guests entered the space designed to inspire and entertain the children while parents relaxed and enjoyed the catered meal from Creative Edge. Different corners of the tent featured chalkboards, walls and floors covered with coloring book paper, an instrument design and construction station, a play area filled with oversize building blocks, and a dance floor for those with an unlimited supply of energy.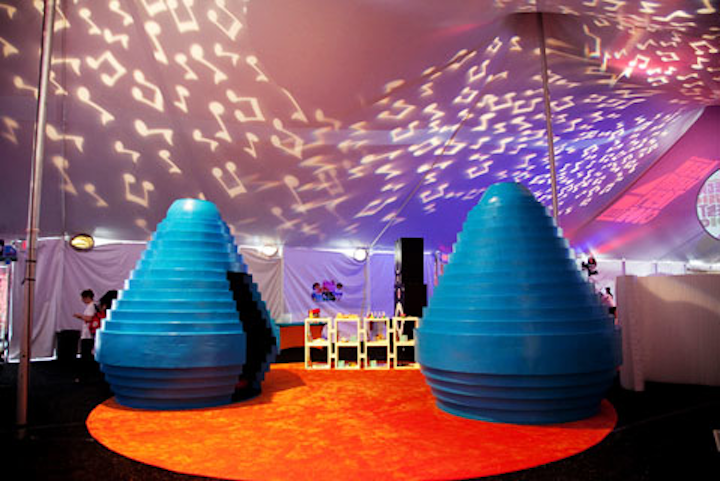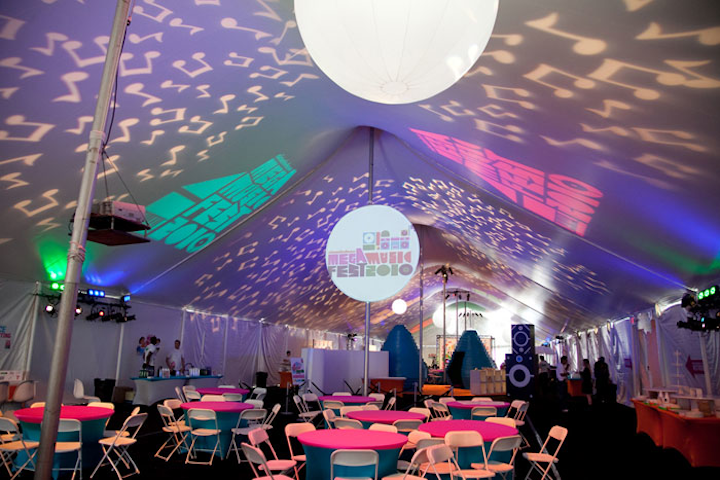 Photo: Alberto Vasari/Courtesy of Fresh Wata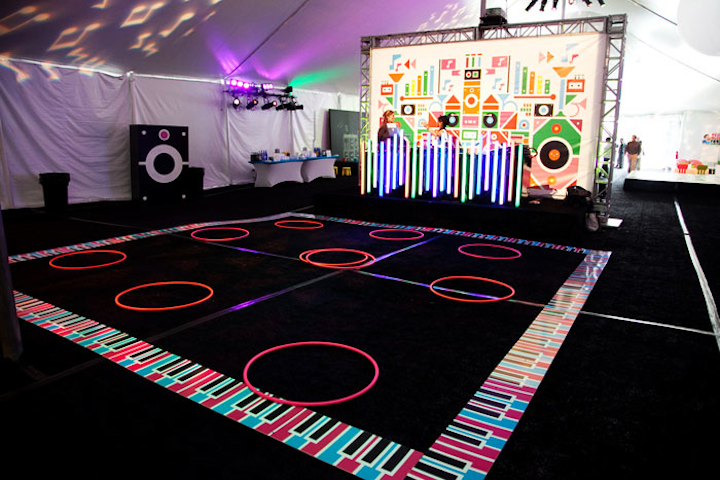 Photo: Alberto Vasari/Courtesy of Fresh Wata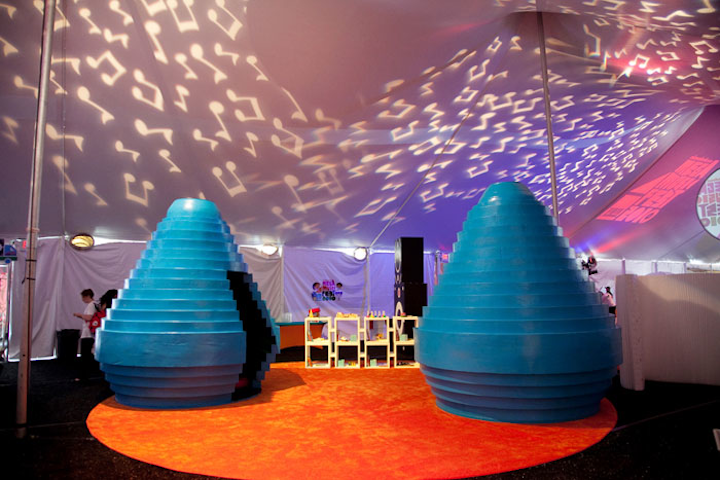 Photo: Alberto Vasari/Courtesy of Fresh Wata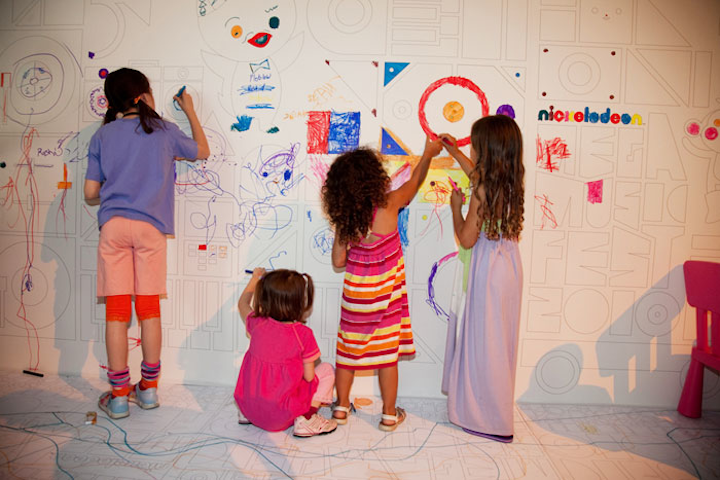 Photo: Alberto Vasari/Courtesy of Fresh Wata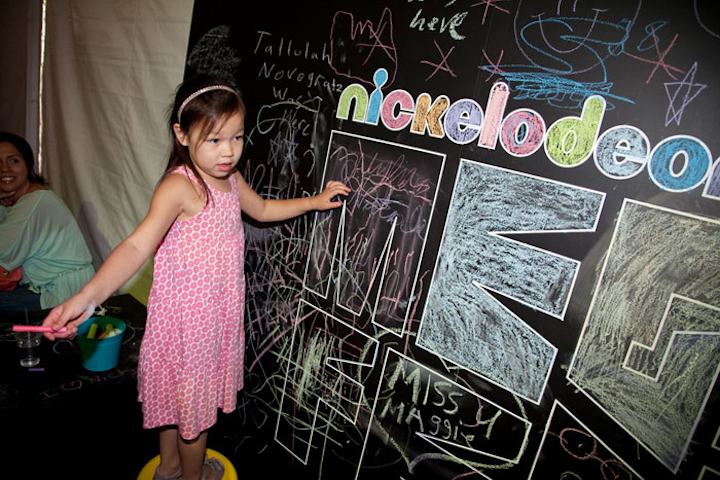 Photo: Alberto Vasari/Courtesy of Fresh Wata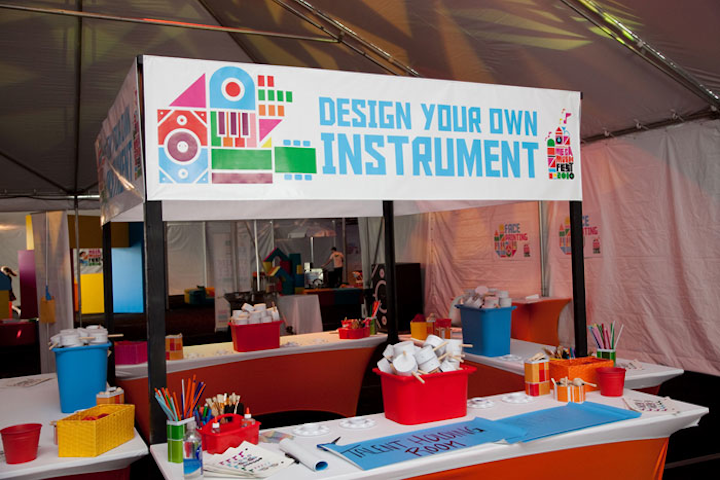 Photo: Alberto Vasari/Courtesy of Fresh Wata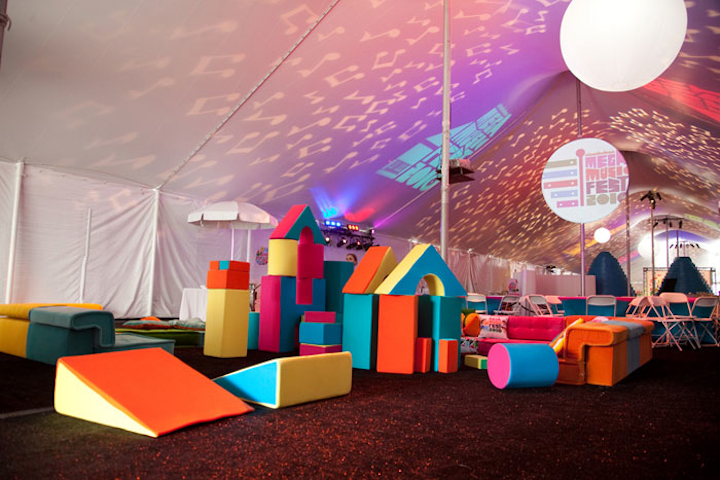 Photo: Alberto Vasari/Courtesy of Fresh Wata
Photo: Alberto Vasari/Courtesy of Fresh Wata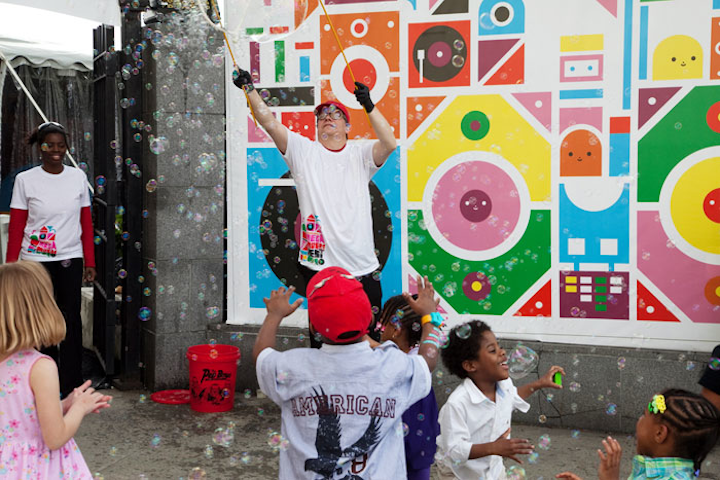 Photo: Alberto Vasari/Courtesy of Fresh Wata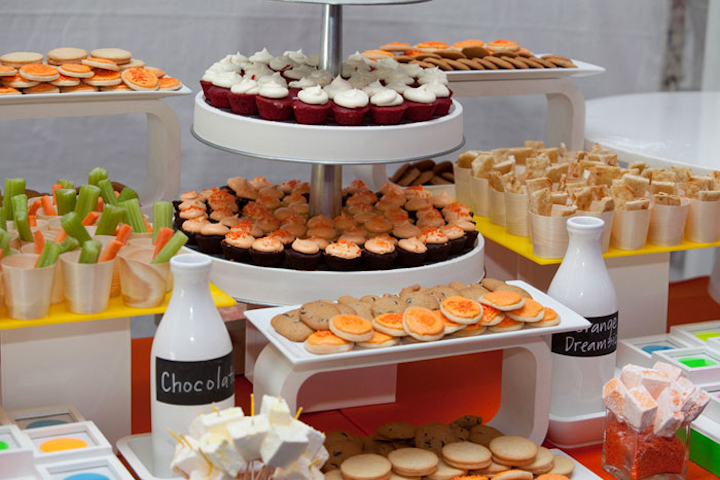 Photo: Alberto Vasari/Courtesy of Fresh Wata
Featured Venues/Suppliers: