Nespresso Markets New Pixie Machine With Top Chefs, Colorful Details
March 25, 2011
Nespresso's marketing strategies have always been a little whimsical and creative, using colorful capsules to decorate pop-up cafés and incorporating coffee blends in the food served at events. The Tuesday night launch for its new Pixie machine was no different, as the Nestlé-owned brand flaunted its new pint-size espresso machine with pops of color, coffee-infused dishes from local chefs, and other playful ideas. The Pixie is currently only sold at Williams-Sonoma, and so to celebrate the partnership, Nespresso held the event inside the kitchen and housewares store at the Time Warner Center.
To handle the creative and production elements of the event, Nespresso's vice president of events Michelle McFaul and marketing director Jennifer Lally tapped Mia Choi and Sneha Bhatia of MAS Event & Design (formerly known as Production 911), who took inspiration from the branding and colors of the Pixie machine.
The team looked to avoid redesigning the shop and its existing fixtures, and so relied mainly on elements that could be added to give the space some Nespresso branding. This entailed creating window displays with the machines and oversize versions of the coffee capsules; matching a three-dimensional Pixie and Nespresso sign to the Williams-Sonoma one on the store's glass awning; enclosing the cashier area and registers with branded covers; and adorning the facade with a trail of circular decals in the colors of the new machine. MAS Event & Design even parked a group of Pixie-branded Smart cars at the Columbus Circle entrance and built a tented carpet leading from the street entrance to the store.
The focus inside Williams-Sonoma was the coffee and machines, with Nespresso reps showcasing the Grand Crus coffee blends available for the machine and Stephen Asprinio, Nespresso U.S.A. coffee sommelier and former Top Chef contestant, presenting a coffee and wine pairing. For nibbles, chef John DeLucie of the Lion and the Bouchon Bakery's pastry chef Sebastien Rouxel crafted dishes inspired by and made with Nespresso blends. DeLucie's offering was gravlax cured with the "rosabaya de Colombia" espresso and served with crème fraîche, shaved baby vegetables, and pumpernickel croutons. Rouxel mimicked a cup of coffee with a fromage blanc parfait using "fortissio lungo" syrup and foam.
The night ended with a dancing flash mob in colorful bowler hats, an animated video presentation about the Pixie, and a speech from Nespresso and Williams-Sonoma executives.
Photo: Courtesy of MAS Event + Design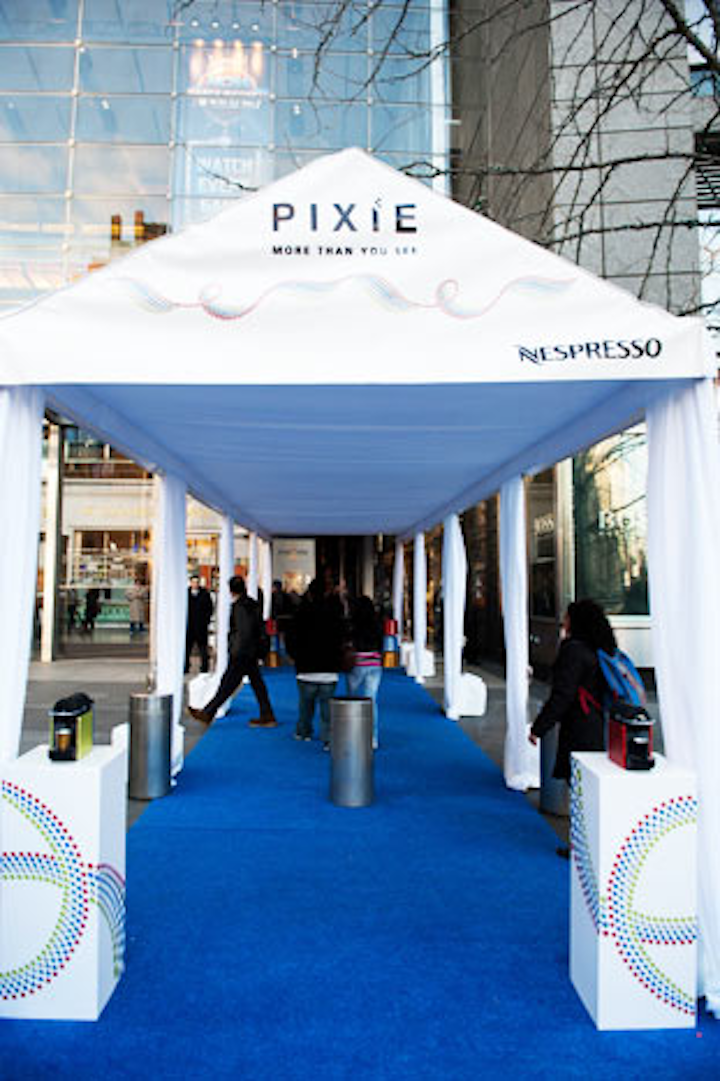 Photo: Courtesy of MAS Event + Design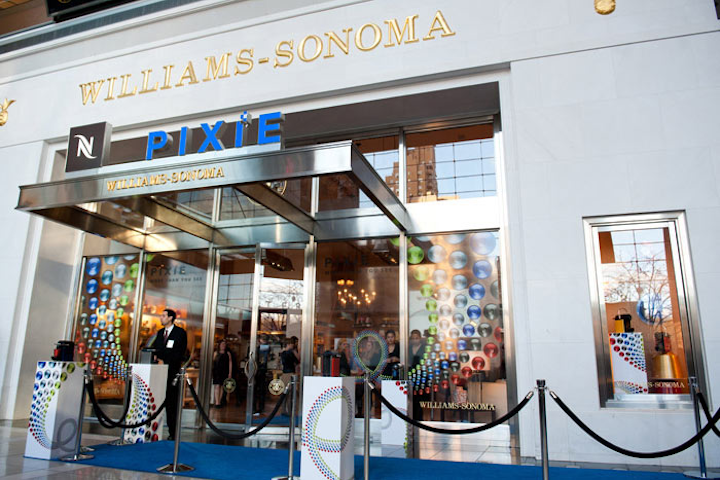 Photo: Courtesy of MAS Event + Design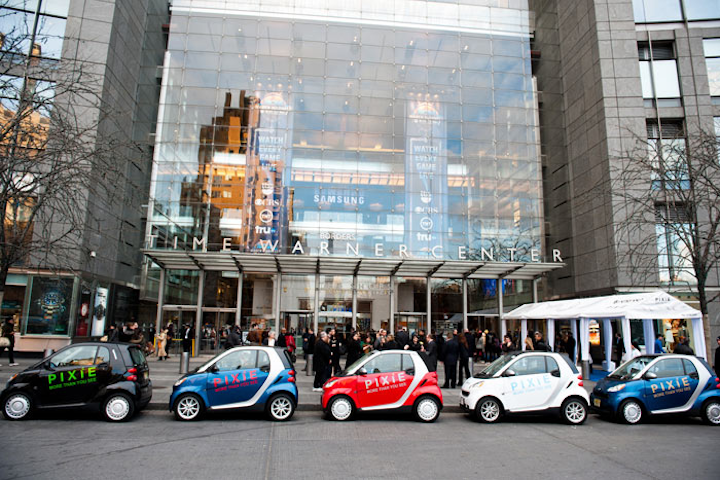 Photo: Courtesy of MAS Event + Design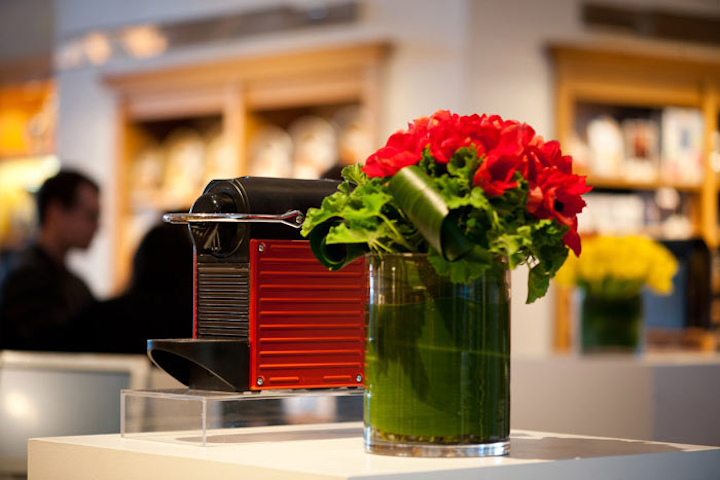 Photo: Courtesy of MAS Event + Design
Photo: Courtesy of MAS Event + Design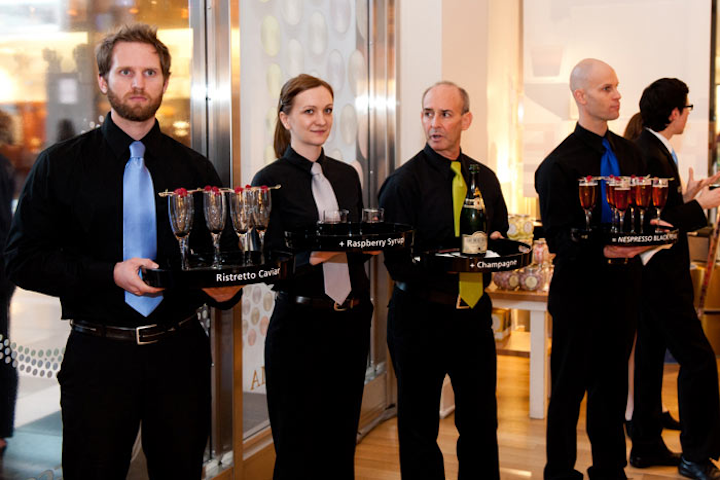 Photo: Courtesy of MAS Event + Design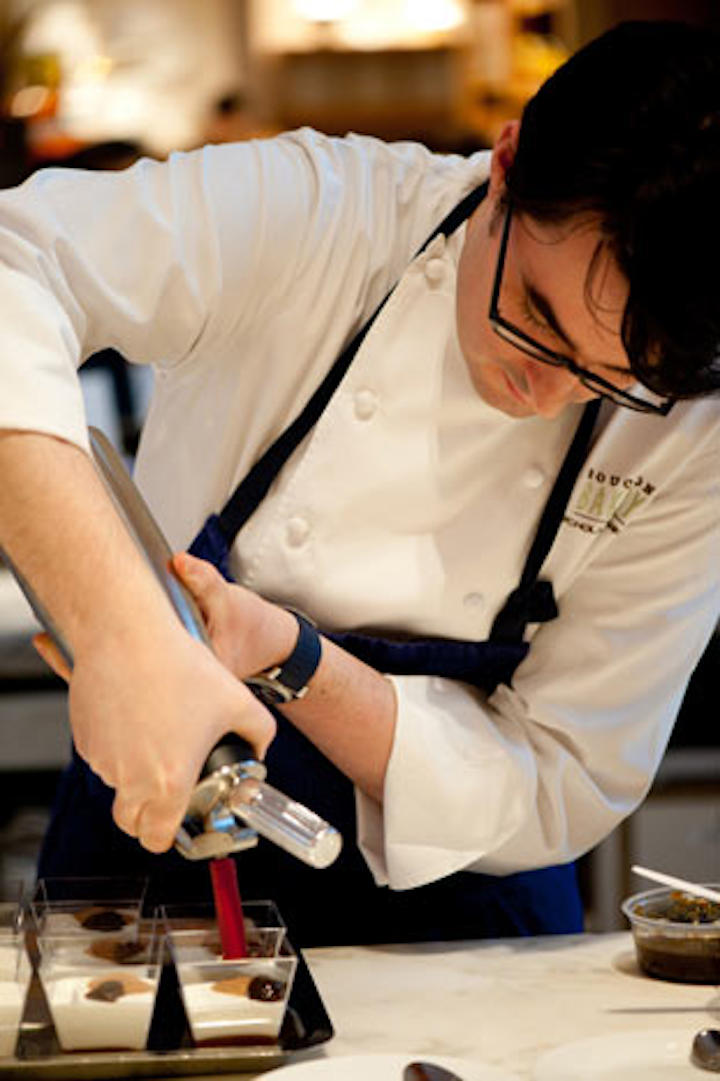 Photo: Courtesy of MAS Event + Design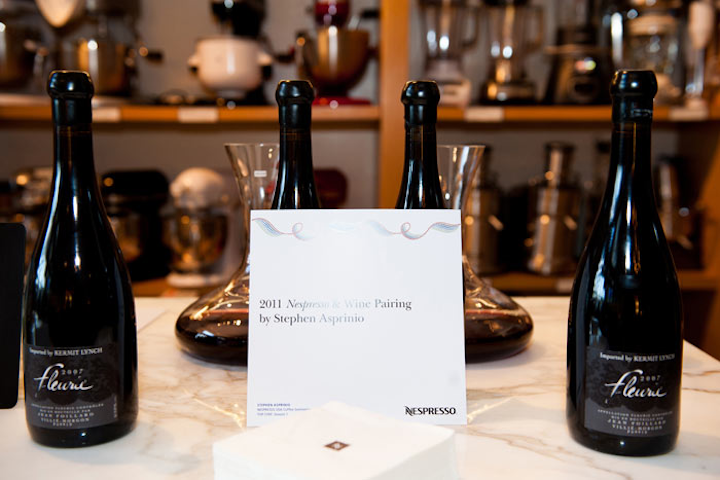 Photo: Courtesy of MAS Event + Design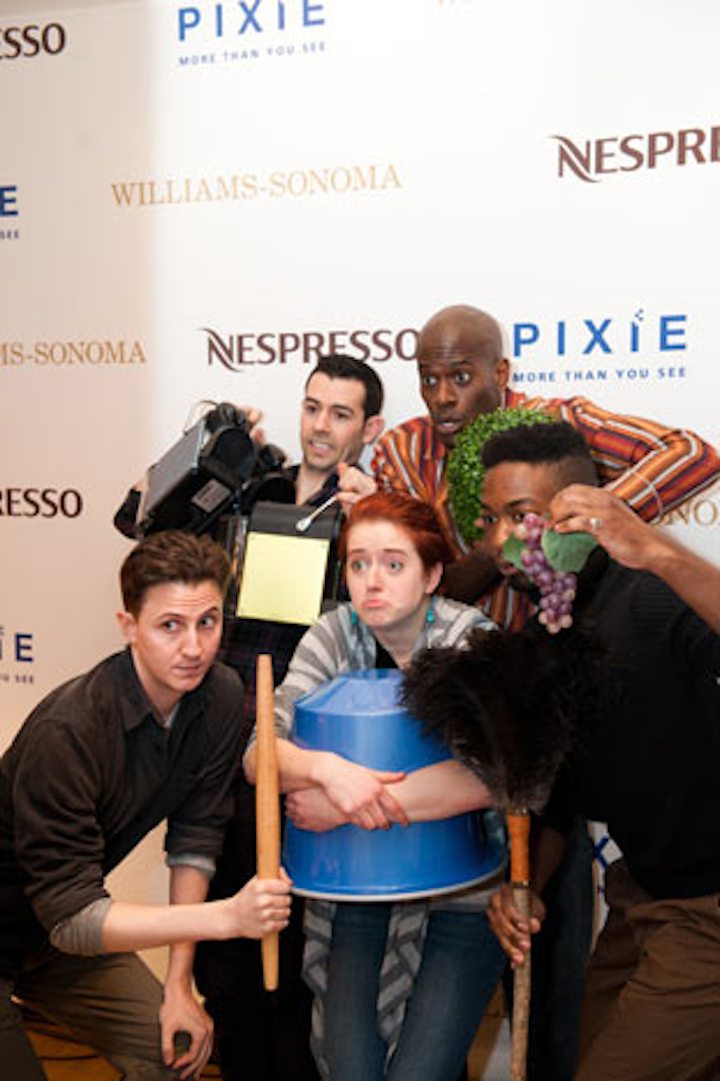 Photo: Courtesy of MAS Event + Design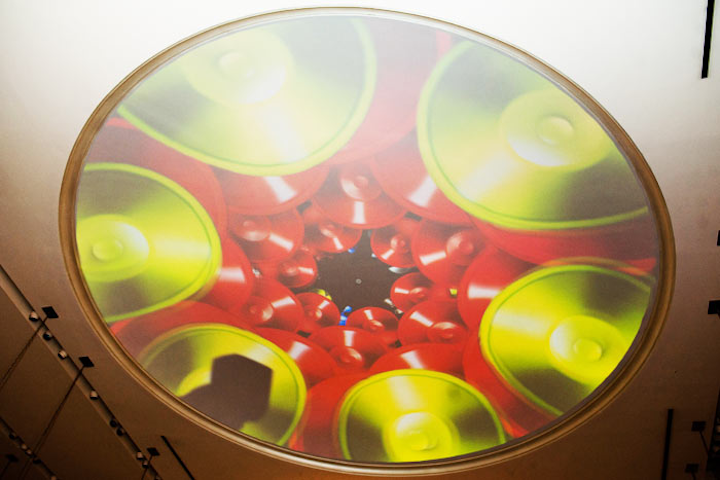 Photo: Courtesy of MAS Event + Design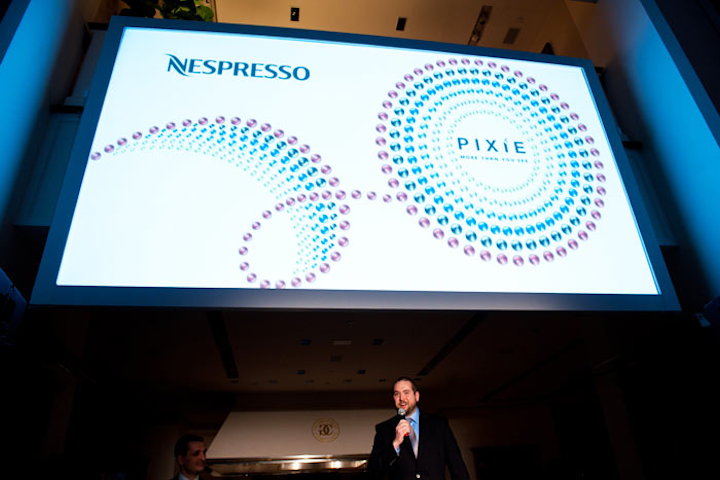 Photo: Courtesy of MAS Event + Design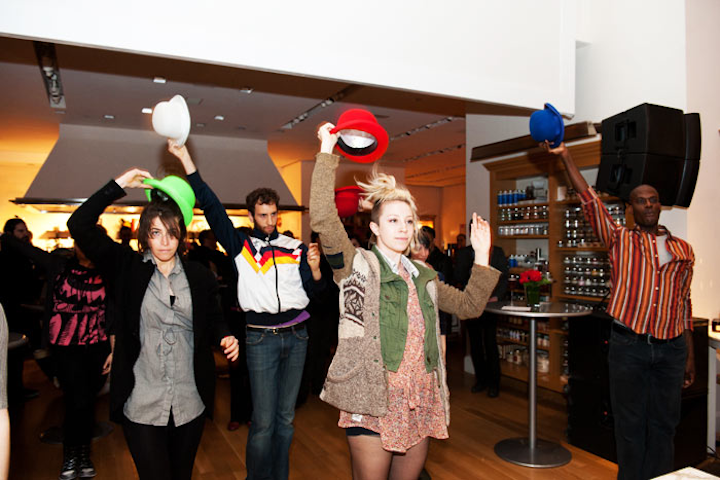 Photo: Courtesy of MAS Event + Design
Featured Venues/Suppliers: