Yahoo Relaunches Brand With Synchronized Swimmers, Minimalist Design
May 21, 2012
On Wednesday night, Internet Week title sponsor Yahoo gathered some 100 business executives from various companies at a private event at 214 Lafayette Street, a five-story loft townhouse, to mark the relaunch of Genome, a brand previously known as Interclick. The digital media company's executive vice president, Rich Riley, introduced the new advertising tool during the "Big Data, Big Solutions" session at Internet Week headquarters Monday morning.
"It's mostly a young industry, but [it's] growing and maturing, and we have to do the same," said Genome manager of corporate events Sarah Marcus. "Even in our aesthetic, that's the goal moving forward."
With that in mind, the Internet company partnered with Swank Productions to give the blank space a more modern aesthetic. To achieve this, the team used a color palette of predominantly white, with pops of black and gray. White, mask-shaped chairs scattered throughout the venue were the focal point of the design, and other decorative elements included white ceramic vases filled with curved blue Lucite sticks. The producers also found subtle ways to incorporate the brand's logo, including using it on art pieces that hung from the walls, placing it at the bottom of serving dishes, and embedding it into some of the furnishings.
In keeping with the minimalist, somewhat futuristic design, the logo also appeared on a main wall by way of laser-projection technology. Other lighting components included the use of only fluorescent bulbs to maintain the color scheme. "I really wanted to play with light because [it] has a lot to do with the Internet and technology," explained Swank Productions event designer Colin Whitfield.
For entertainment, Gotham Synchro's trio of synchronized swimmers, dressed in head-to-toe bodysuits, swam in the venue's indoor pool, and a female DJ duo from S.C.E. Event Group spun tunes.
During the intimate affair, Creative Edge passed hors d'oeuvres, including California rolls, truffled tater tots, and yellowtail sashimi, small servings of steak au poivre—grilled New York strip, wilted rainbow chard, and fried "butter" ball—and pasta in a creamy black truffle sauce. For dessert, waitstaff served small bites of cheesecake mousse lollipops and pistachio ice cream sandwiches. Looking to match the decor, the catering company also provided a nitrogen bar to mix dry-ice cocktails, including a cucumber and lime gin fizz concoction.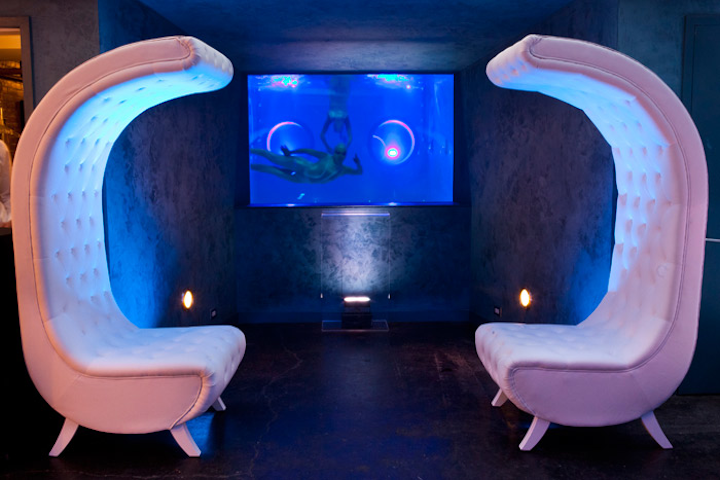 Photo: Sean T. Smith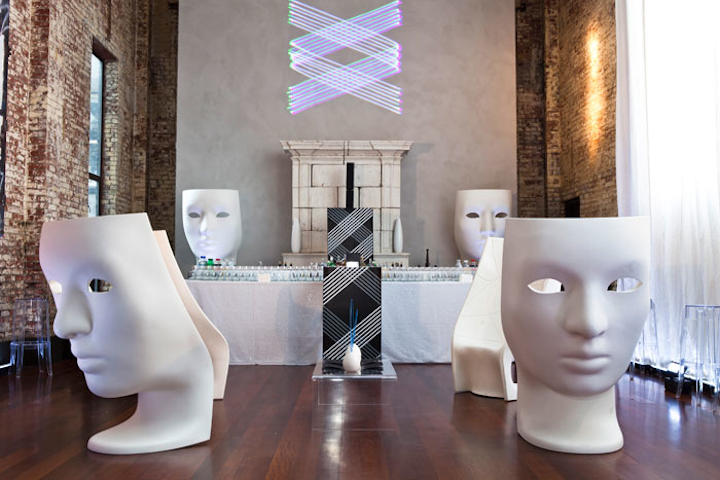 Photo: Sean T. Smith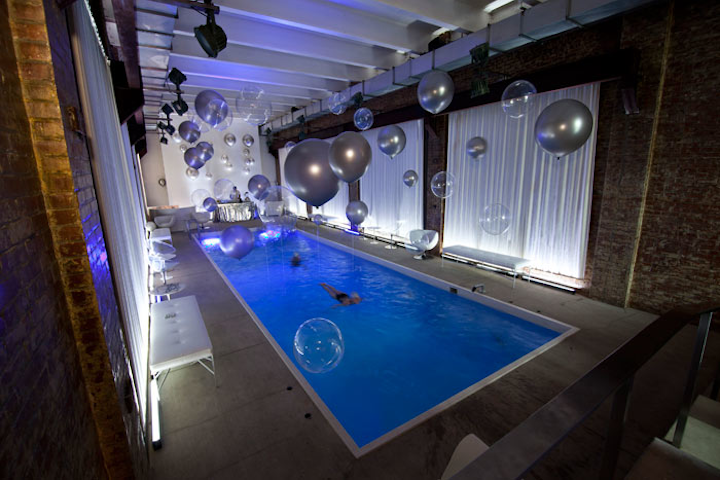 Photo: Sean T. Smith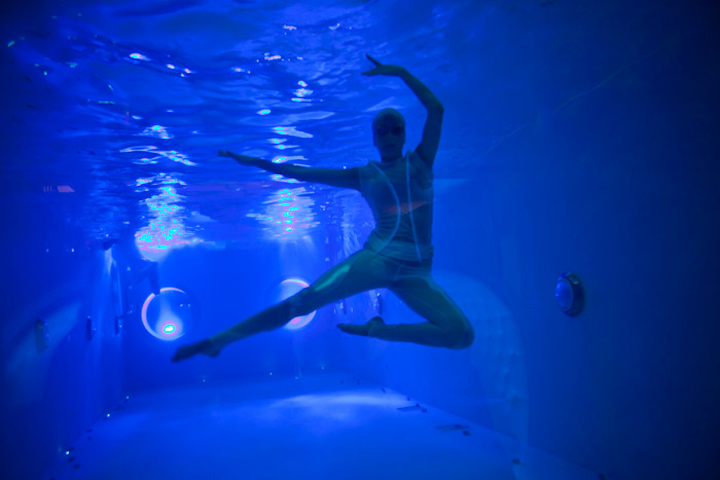 Photo: Sean T. Smith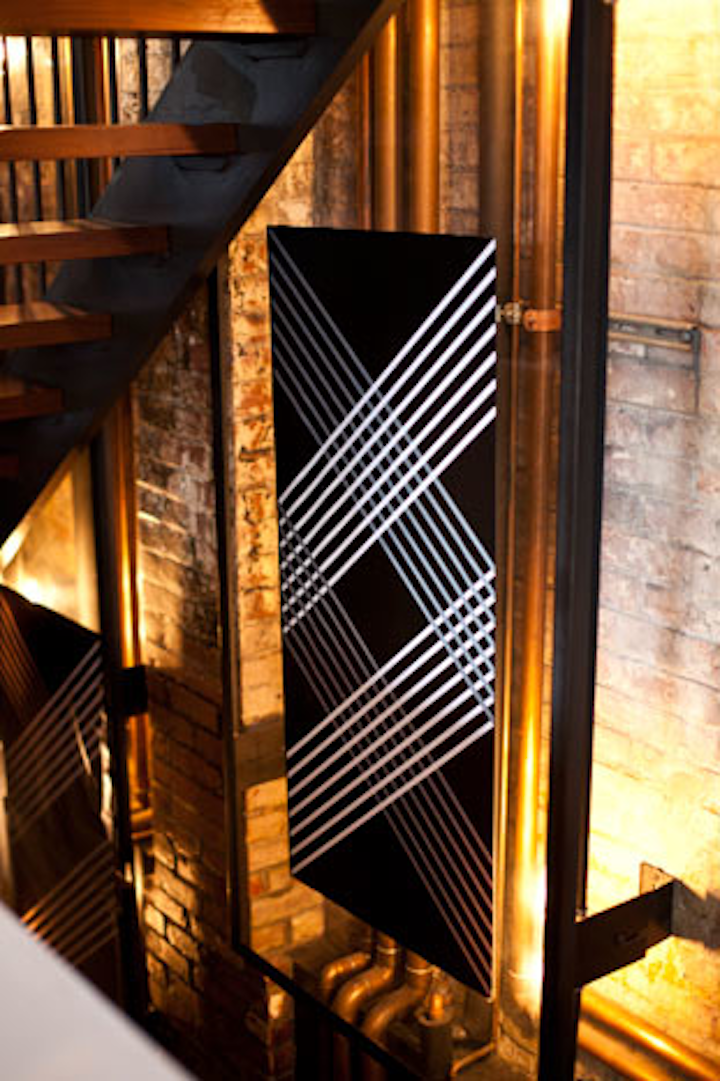 Photo: Sean T. Smith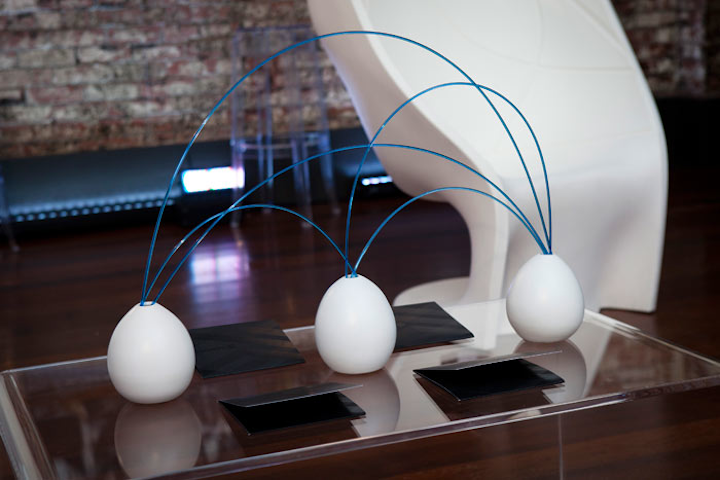 Photo: Sean T. Smith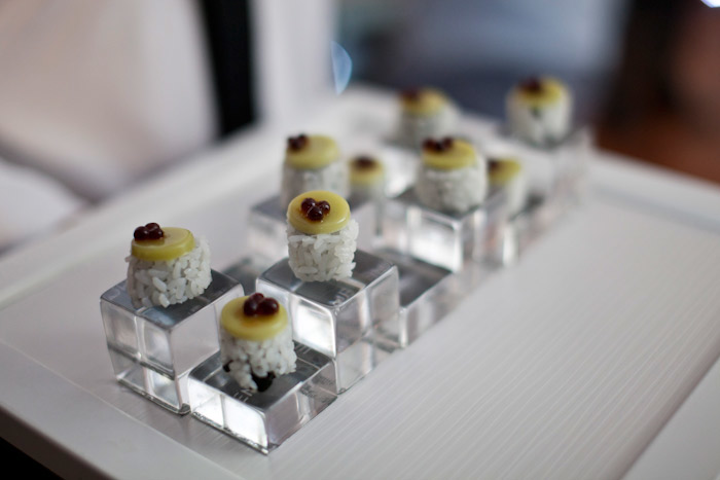 Photo: Sean T. Smith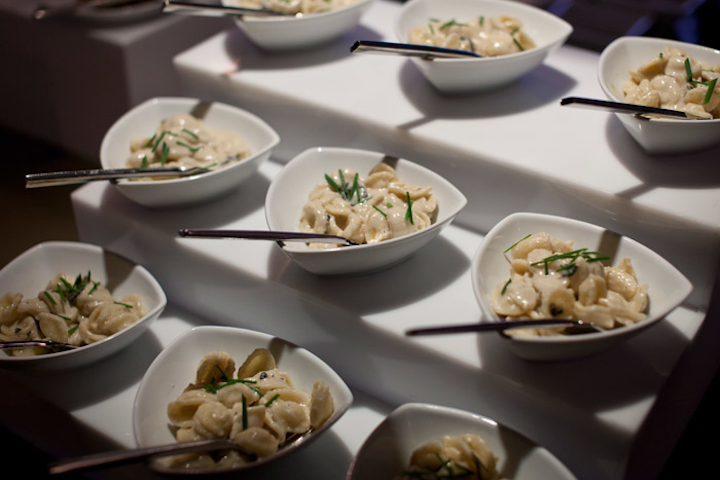 Photo: Sean T. Smith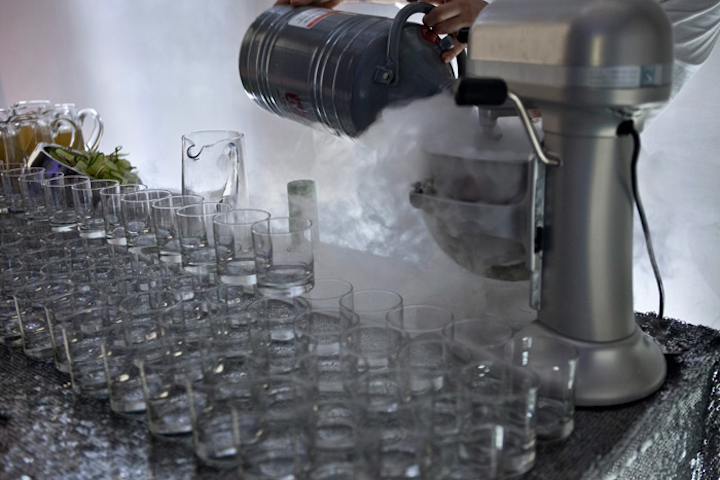 Photo: Sean T. Smith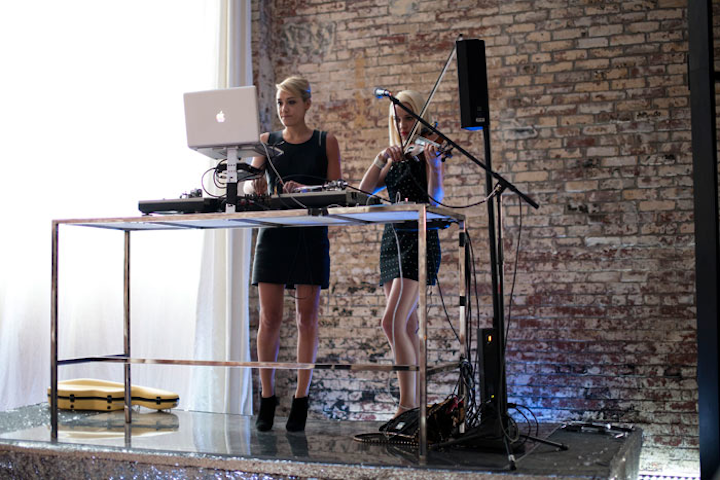 Photo: Sean T. Smith
Featured Venues/Suppliers: