Producer at Bell Canada's Gala Acts as "Part Showman, Part Technologist"
October 15, 2012
After completely redesigning the Bell Ball last year, Bell Canada aimed to push the boundaries of its annual gala fund-raiser yet again on Thursday night. Held in support of the Centre for Addiction and Mental Health, the gala drew 2,000 guests to the Direct Energy Centre and raised $1.5 million. Sticking with last year's overarching concept of "One Night Under a Blue Sky," this year's event had the surreal theme "Aurora: Dream Machine."
Bell tapped Circo de Bakuza to create the experience again this year. "I think there's a new breed of event person. He has to be part showman and part technologist," said Rick Seifeddine, senior vice president of brand strategy at Bell Canada. He looked to the team at Circo de Bakuza to play both roles.
"We created a whole [new] kind of universe," said Vincent Drolet, president at Circo. A surreal vehicle called "the Dream Machine" anchored the reception space. As the cocktail hour wore on, performers began building the machine with cogs they found scattered in the space. Once the machine was complete, an actor playing "the dreamer" hopped aboard the unusual vehicle and drove it into the dining room, encouraging guests to follow him. The machine passed through the dining area to a backstage space. An animated version of the dream machine was then projected onto the six screens surrounding the dinner tables.
Along with unusual decor, the Circo team aimed to revamp the dining experience. "We wanted to change up the experience [of a typical gala dinner]," said Drolet, who wanted the meal to feel more like a dinner with friends. When purchasing tickets, guests could sit at one of four areas, each served by a different local chef. The atmosphere was flexible, with harvest tables seating groups of four to 20. During the meal, guests could get up to mingle, get a drink from one of the many bars, and sample hors d'oeuvres from any of the chefs.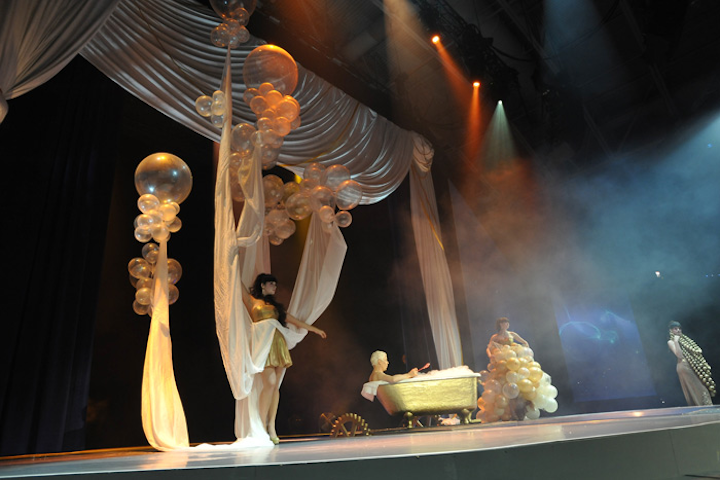 Photo: Courtesy of Bell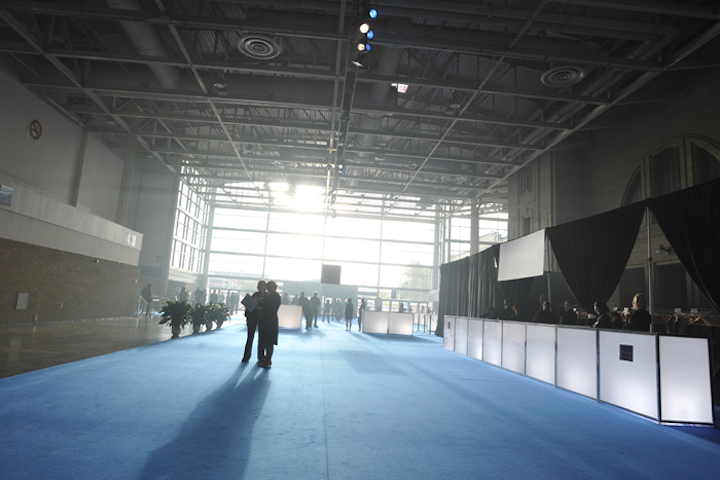 Photo: Courtesy of Bell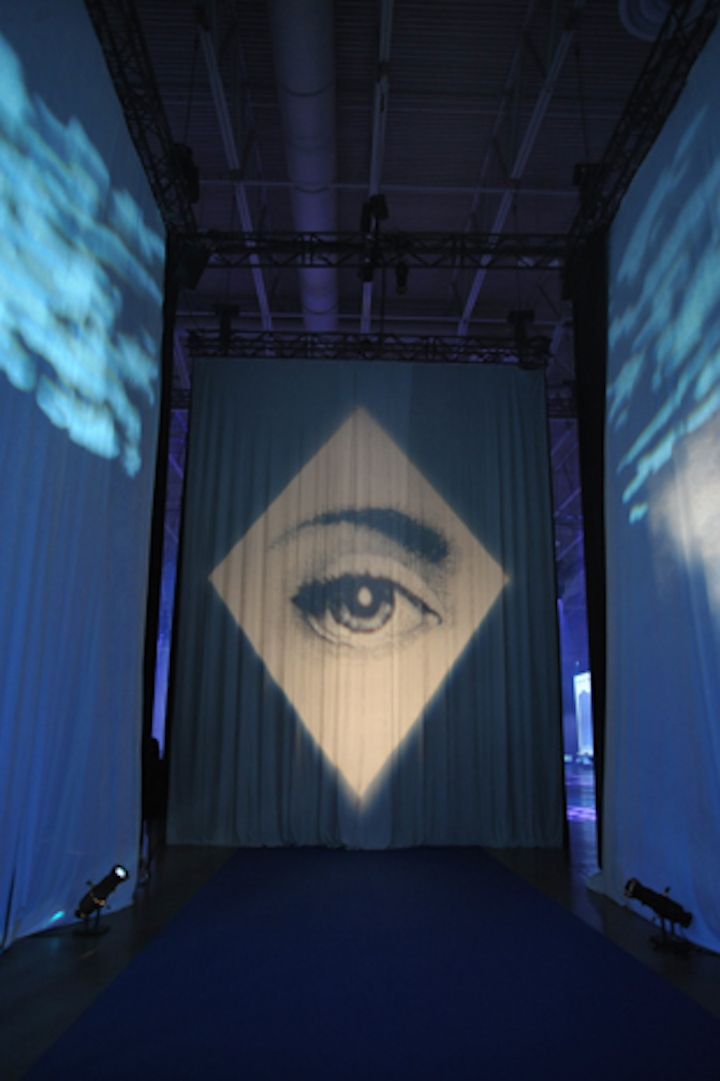 Photo: Courtesy of Bell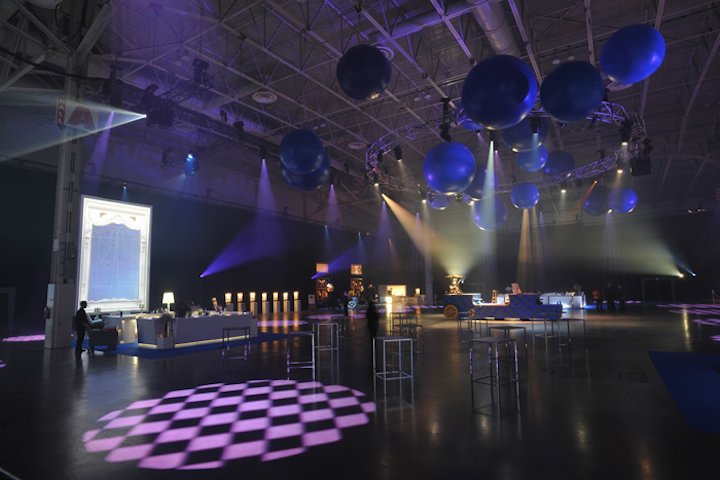 Photo: Courtesy of Bell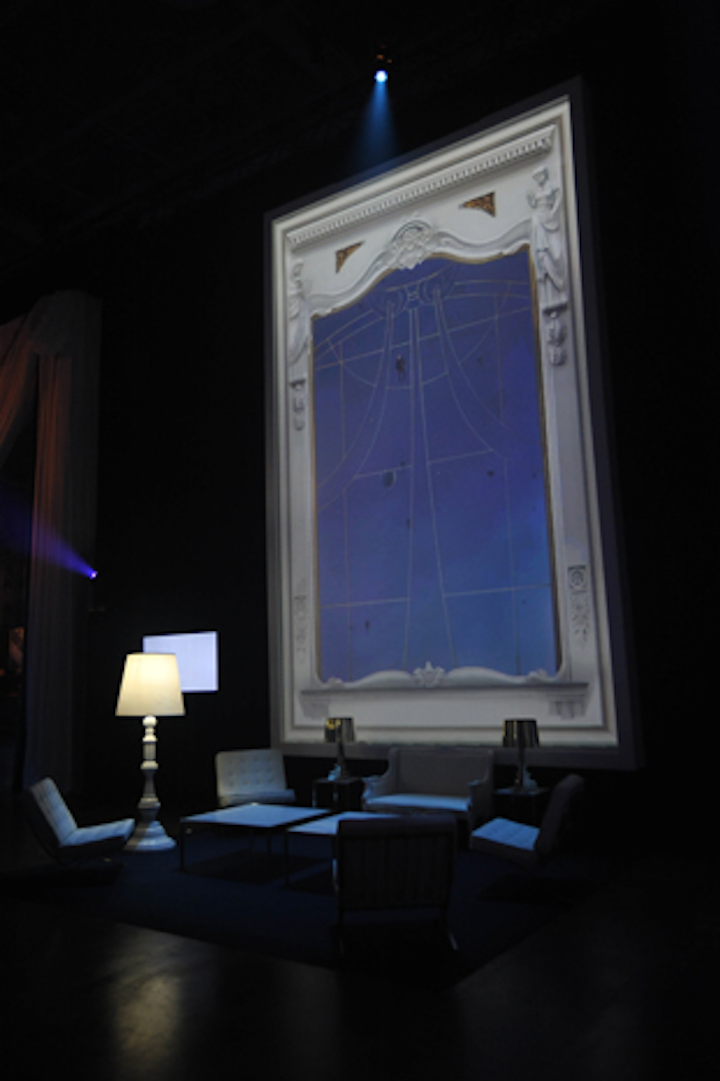 Photo: Courtesy of Bell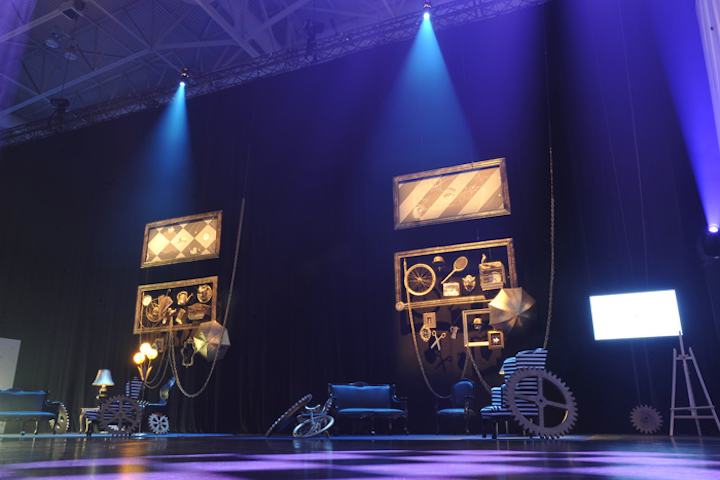 Photo: Courtesy of Bell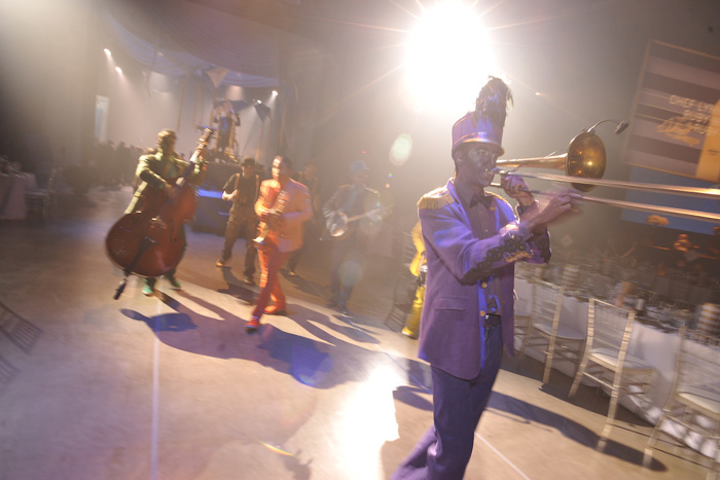 Photo: Courtesy of Bell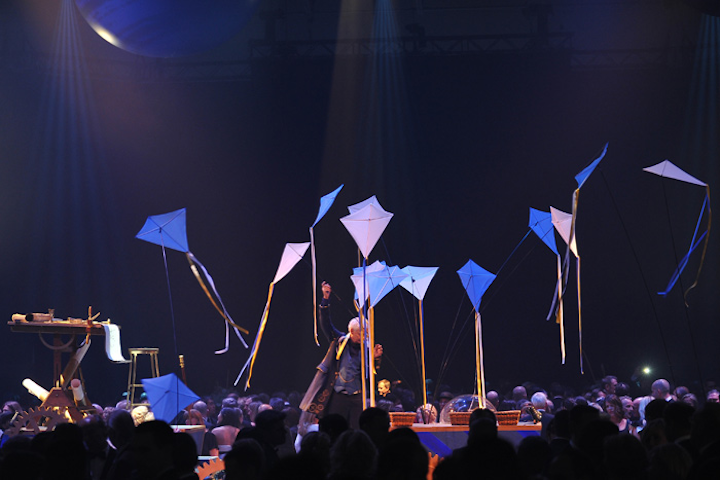 Photo: Courtesy of Bell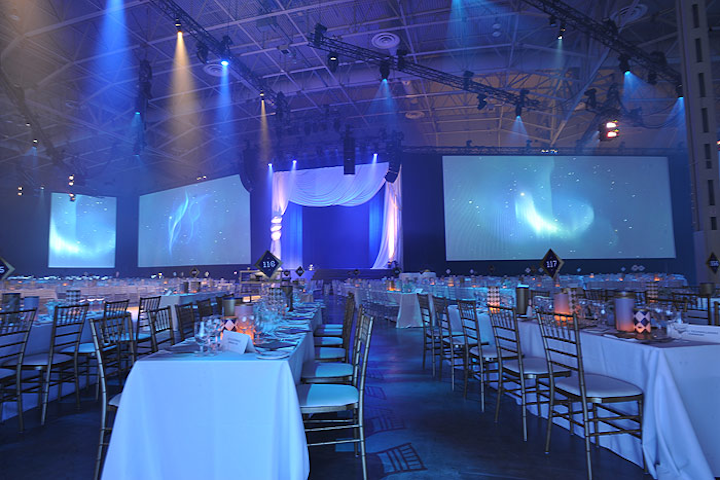 Photo: Courtesy of Bell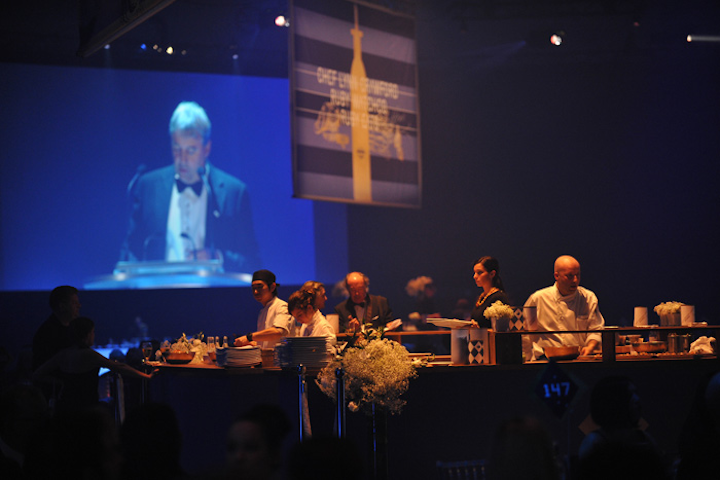 Photo: Courtesy of Bell
Featured Venues/Suppliers: