Inside Boobyball's Circus-Theme Fund-Raiser
Rethink Breast Cancer's annual fund-raiser brought fun-house mirrors, stilt walkers, and a kissing booth to Toronto's Kool Haus.
November 4, 2014
After creating Booby U last year and Camp Booby in 2012, the planners at Rethink Breast Cancer opted for a circus theme for 2014, dubbing this year's Boobyball fund-raiser "Big Top Booby." Taking over Toronto's Kool Haus on October 17, the annual event brought plenty of decor, entertainment, and activities to evoke the look and feel of vintage circuses. "Making a big impact on our very tight budgets is always challenging to make the theme come to life," said Lindsay Grange, Rethink Breast Cancer's senior manager of events.
For the decor team, it was also about retaining the event's signature sense of whimsy. "We wanted to do something that was completely different from the past two years of Boobyball. Our goal was to go more glamorous but still make it fun and unique. Vintage circus fit perfectly," said Whitney Pizale, owner of W Events.
In that spirit, the venue's long entrance was decked out in a full-length pink carpet with carnival mirrors, giant balloons, and a fake elephant standing guard at the doors. Inside, the ceiling was draped with fabric to portray the effect of being under the big top, while a large hot-air balloon hung in the middle. Entertainment included an aerialist performing on silks, a clown, a magician, a unicyclist, a juggler, and dancers (on stilts, no less) dressed all in pink.
Guests were given a Boobyball punch card to encourage them to visit the 15 different stations from sponsors, including snow cones from Bols Liqueur, a Vinylux nails station, a Maynards candy bar, a Mott's Clamato Caesar station, a kissing booth, and a makeup station by Stila. "We wanted guests to feel like they spent the night under the big top, and we tried to accomplish this through all aspects of the event including activations and entertainment," Grange said. 
According to Grange, Boobyball's goal was to raise $230,000 in Toronto but the organization surpassed it, raising $240,000.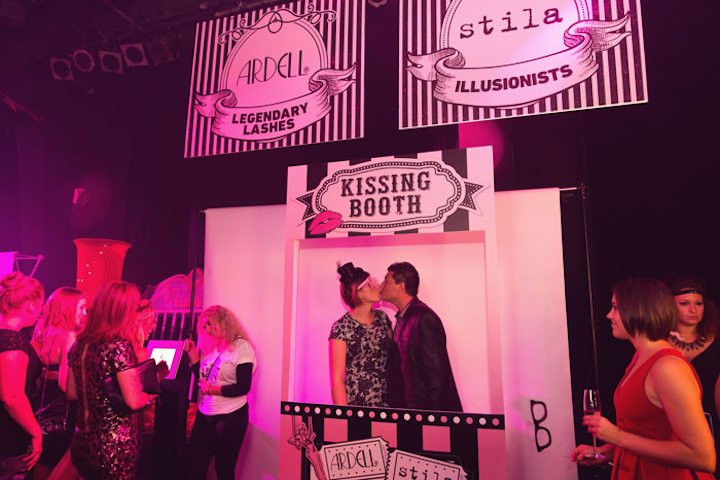 Photo: Jenna Marie Wakani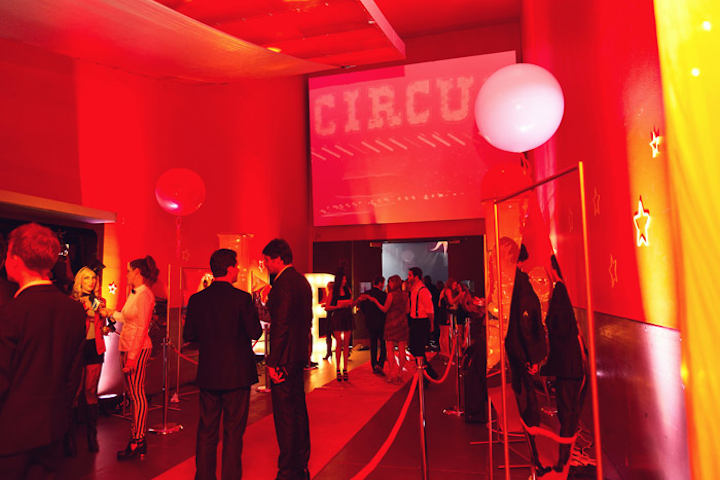 Photo: Jenna Marie Wakani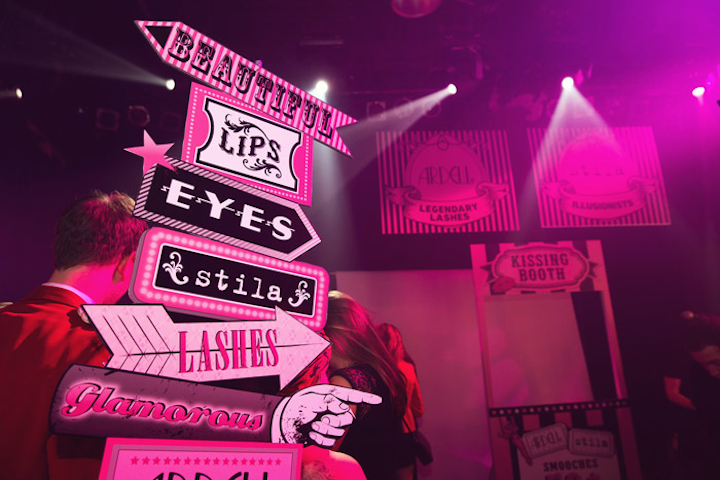 Photo: Jenna Marie Wakani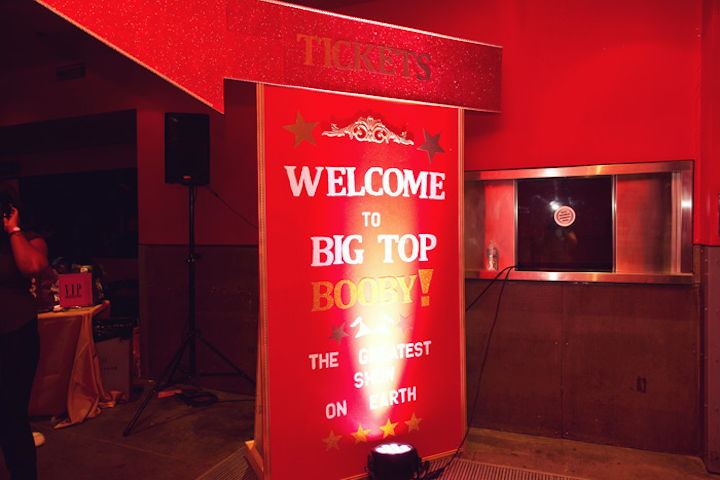 Photo: Jenna Marie Wakani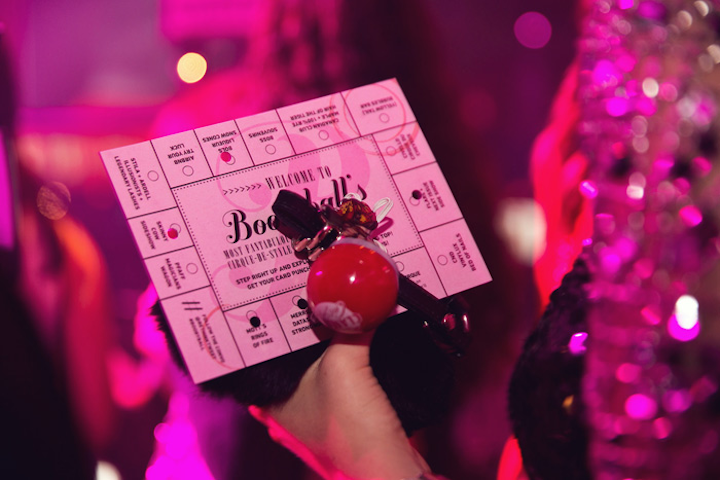 Photo: Jenna Marie Wakani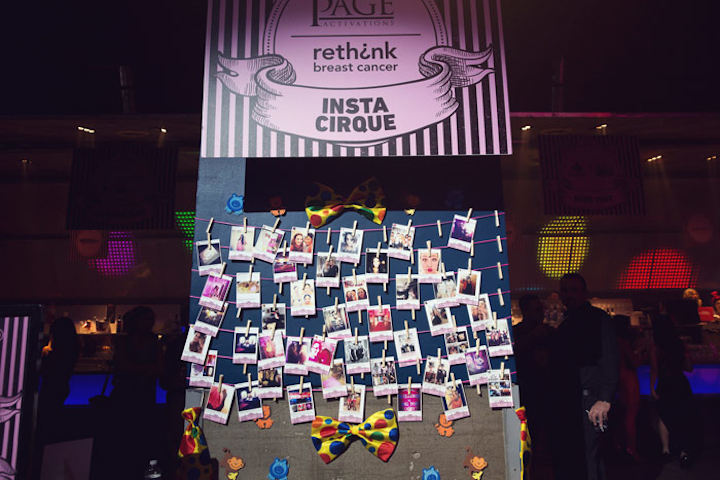 Photo: Jenna Marie Wakani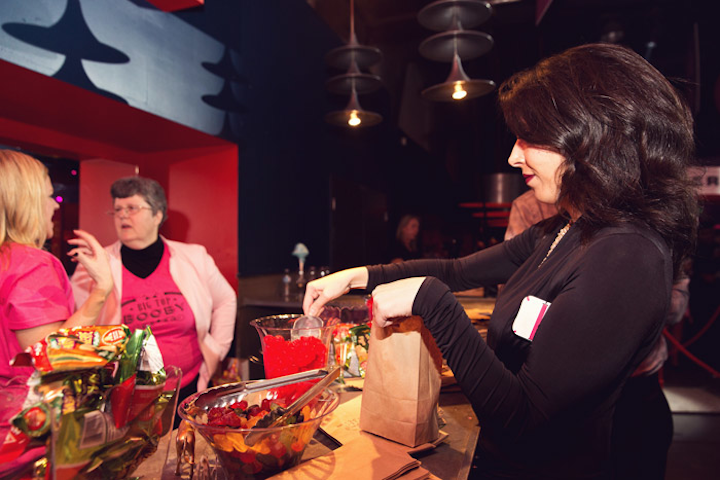 Photo: Jenna Marie Wakani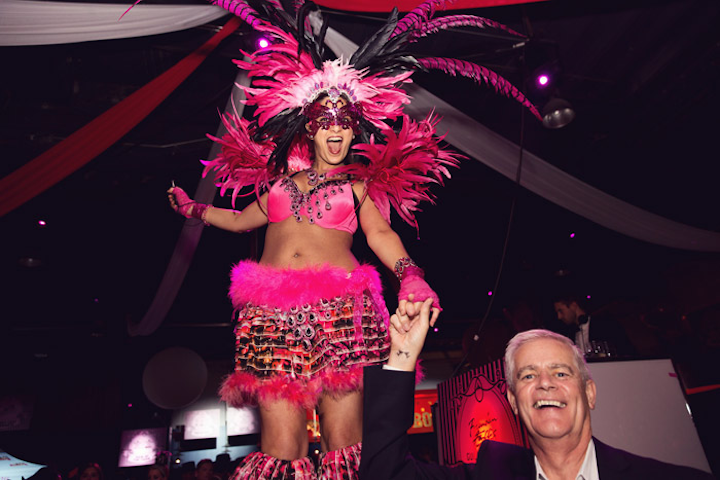 Photo: Jenna Marie Wakani
Featured Venues/Suppliers: