Holiday Window Review: Inspecting This Year's Displays
A look at the holiday window displays on New York's Fifth Avenue, with comments from lighting wunderkind Bentley Meeker.
December 19, 2014
This column's semiannual holiday window round-up was not looking good last on Wednesday, December 10. A wet, slushy snow had settled in the night before, and as I ventured down to the lobby of my building, I realized I just did not have the guts to venture out. I mean, I had my Agnona black cashmere blazer, which has a fancy label that says "Rainproof," but just not the will.
So I lay on top of the bed all ready to go until dinnertime, when I finally made my way uptown to meet lighting designer Bentley Meeker for dinner at Rotisserie Georgette. If you haven't made it yet to the revved-up bistro on East 60th Street, founded by Daniel Boulud's most glamorous protégé, Georgette Farkas, get cracking. As Bentley and I shared the "Poulet Luxe" (it comes on an elevated tray with two crisp-grilled, hatch-marked slabs of foie gras, thus the "luxe"), I confessed my weather wimpishness.
"No problem, my man. My car is at the Plaza and I'll drive you down Fifth Avenue and we can stop at any windows you like," Bentley told me.
Bingo!
The Neon Lights of Bergdorf Goodman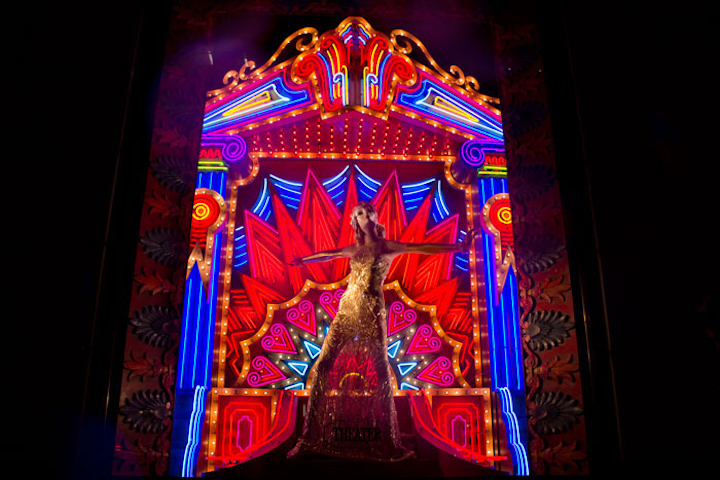 Photo: Cornelia Stiles/BizBash
Dinner at Georgette's … the Scheme Is Hatched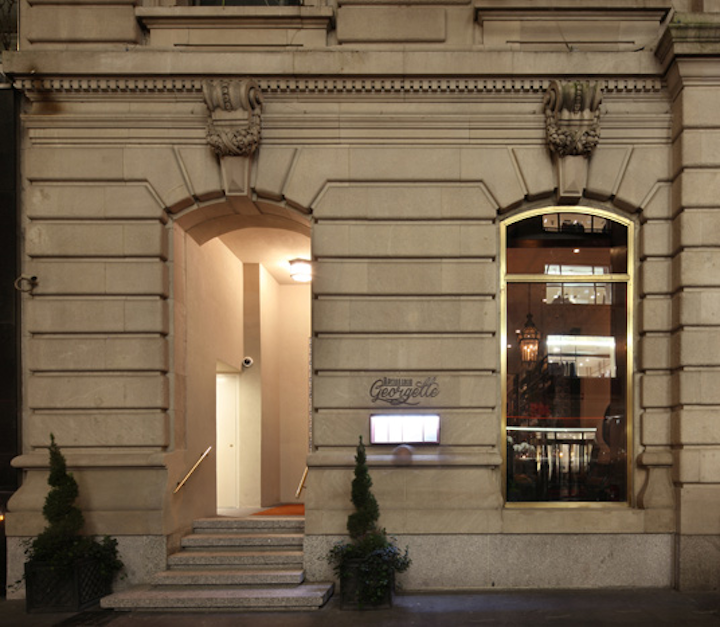 Photo: M. Hom
Frozen Escape at Bergdorf Goodman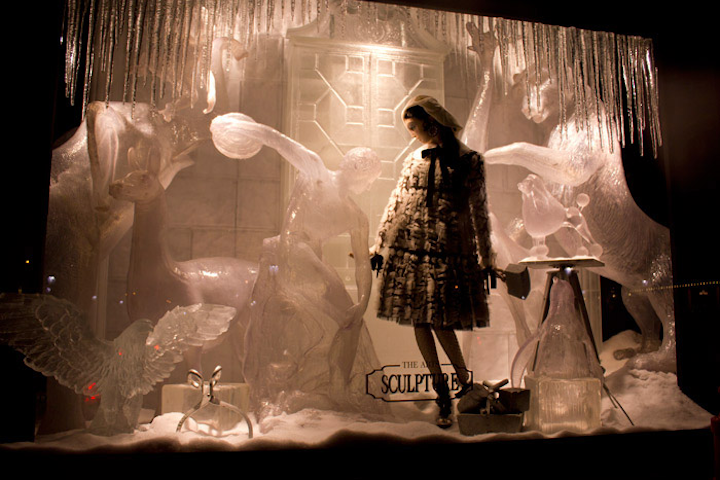 Photo: Cornelia Stiles/BizBash
The (Not) Leaning Neon Tower of Valentino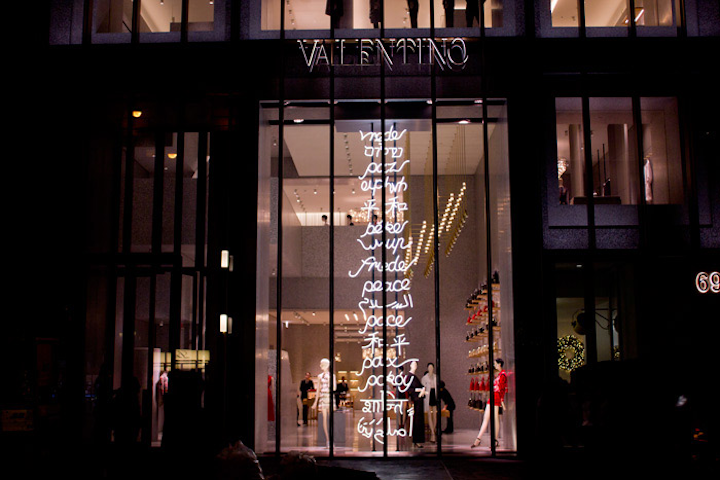 Photo: Cornelia Stiles/BizBash
Uniqlo Glows (or Blows?)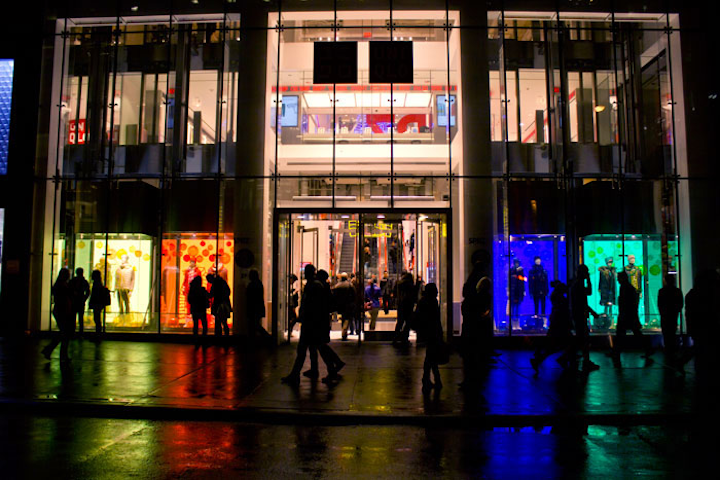 Photo: Cornelia Stiles/BizBash
DeBlues and DeBeers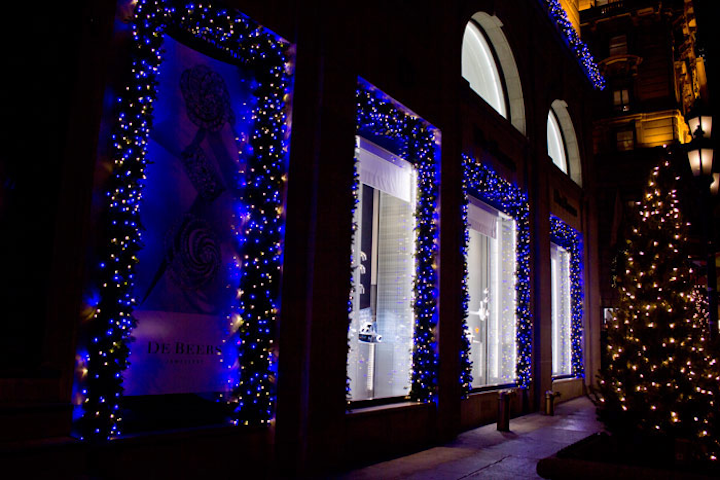 Photo: Cornelia Stiles/BizBash
Framing Tommy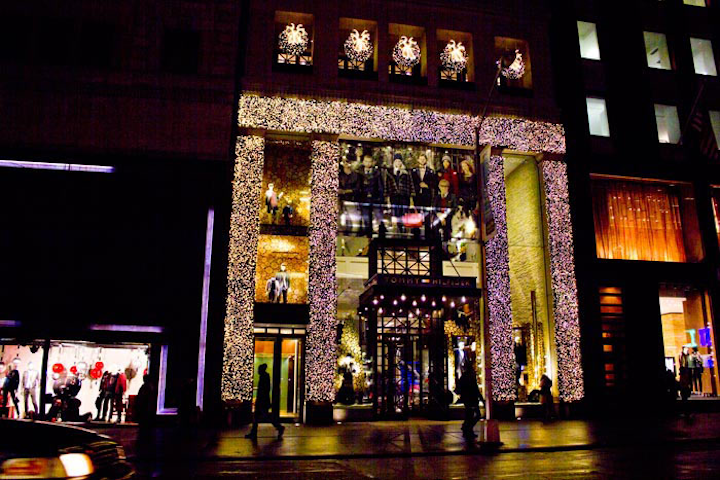 Photo: Cornelia Stiles/BizBash
Tiffany & Company Fireworks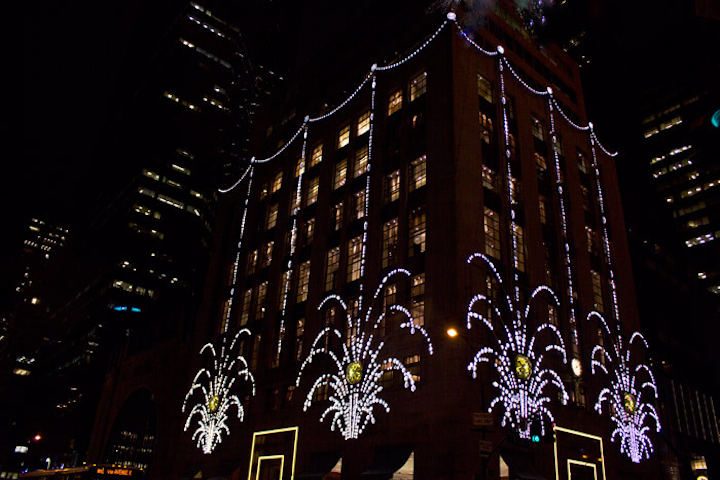 Photo: Cornelia Stiles/BizBash
The LED Apotheosis at Harry Winston
Photo: Cornelia Stiles/BizBash
LED Diamond Edition at Harry Winston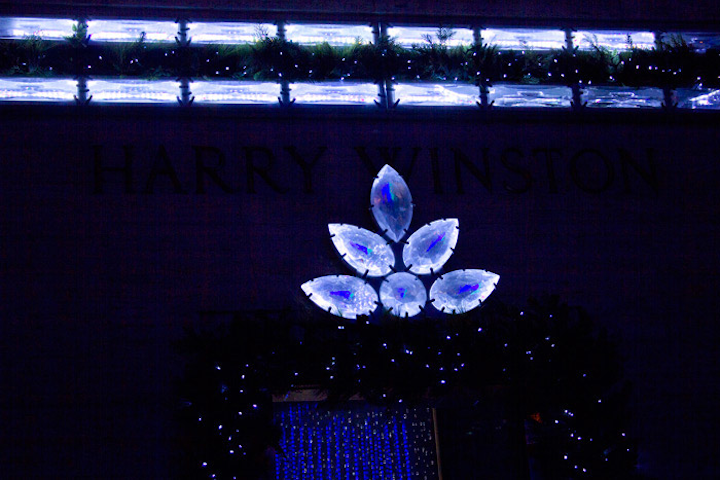 Photo: Cornelia Stiles/BizBash
LED Brick Edition at Harry Winston
Photo: Cornelia Stiles/BizBash
Topman Top-Notch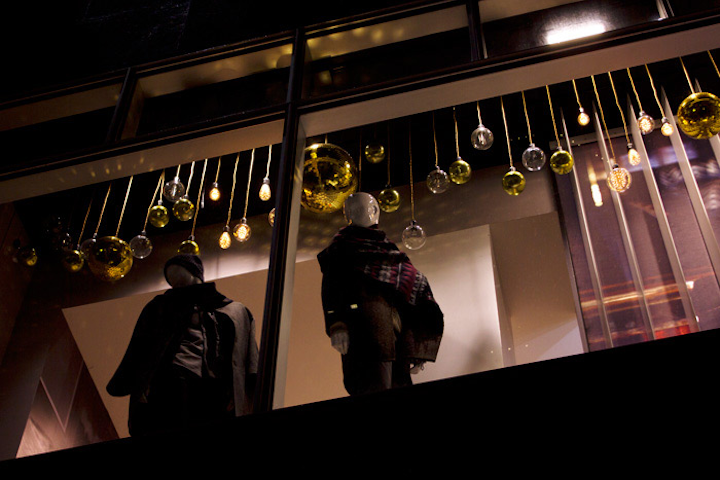 Photo: Cornelia Stiles/BizBash
Shiny, Bright Objects at Louis Vuitton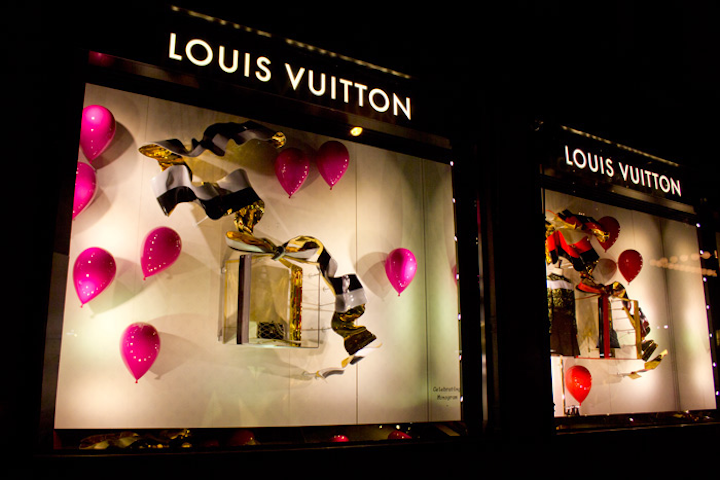 Photo: Cornelia Stiles/BizBash
Who Knew? Bank of America
Photo: Cornelia Stiles/BizBash
Christmas Balls…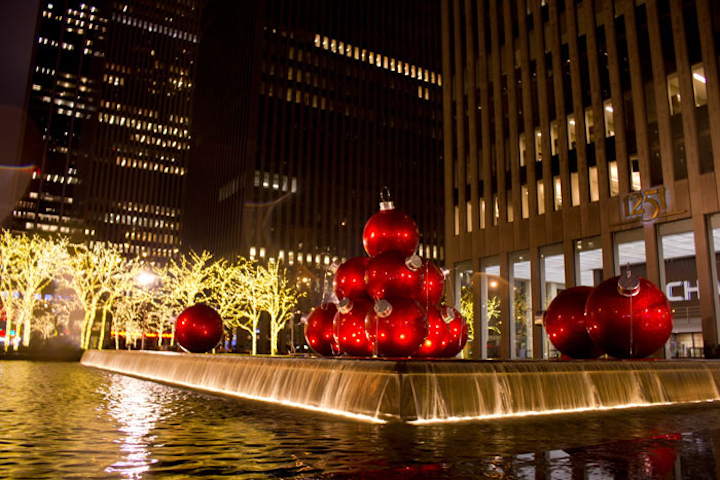 Photo: Cornelia Stiles/BizBash
Featured Venues/Suppliers: