See a Financial Conference's Venue Transformation
Organizers of the Roth Conference gave one space two unique themes in 24 hours for back-to-back events.
March 30, 2015
At the annual financial conference hosted by Orange County-based investment banking company Roth Capital Partners at the Ritz-Carlton Laguna Niguel, two parties on back-to-back nights offered distinctly different experiences for the crowd. They also demonstrated a production feat, as both events utilized the same parking lot venue, 24 hours apart.
Working with the bank's Byron Roth, design and production company Elite Productions International used the headline entertainment as inspiration to create the two experiences. The team set up one black tent of adequate size and height to make way for performances by '80s glam rock band Poison one night and alternative rock group Fall Out Boy the next—with a look and feel for each party that drew inspiration from each band's genre (a tradition for the annual conference).
The 120- by 100- by 45-foot custom tent included industrial trussing, as well as a custom-built bar with multicolored lights, giant LED screens streaming concert footage, and hanging chain and steel. An open-front entrance allowed for a seamless guest flow.
The first event, with Poison on March 9, included lounge areas with purple furniture in various textures. Sparkly details and metallic touches contrasted deep red and velvet accents. At the pop-up bar, complete with sheer black draping, makeup artists provided eye makeup and tattoos meant to help guests channel their inner rock stars.
By comparison, the design for the March 10 event with Fall Out Boy was edgy and unconventional. Black and white lounge areas featured mixed-media props, and arrangements contained succulents along with white flowers and skull props that contributed to a relaxed and kitschy vibe.
To add to the ambiance, local pro skaters showed off tricks on a skateboard ramp at the event, and dancers on custom galvanized metal backdrops furthered the street-style atmosphere. Eclectic food and beverage options included kimchi quesadillas and Southern California crowd pleaser In-N-Out Burger.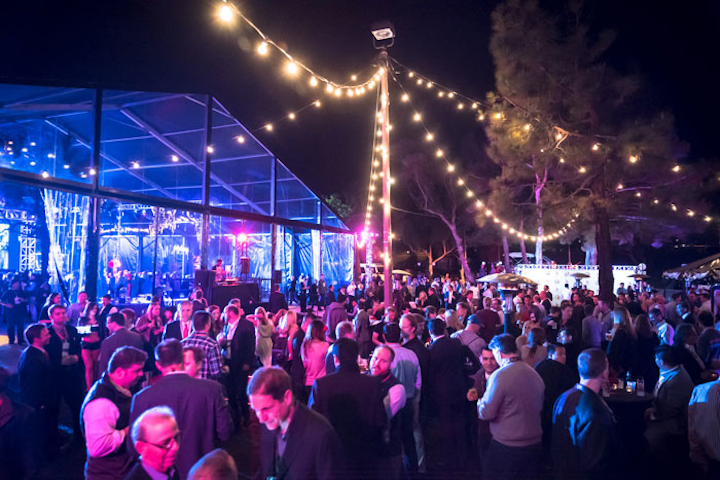 Photo: Cynthia Halverson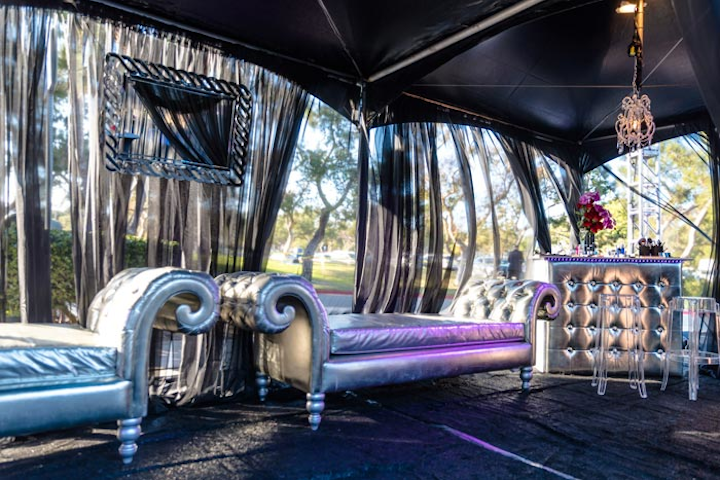 Photo: Cynthia Halverson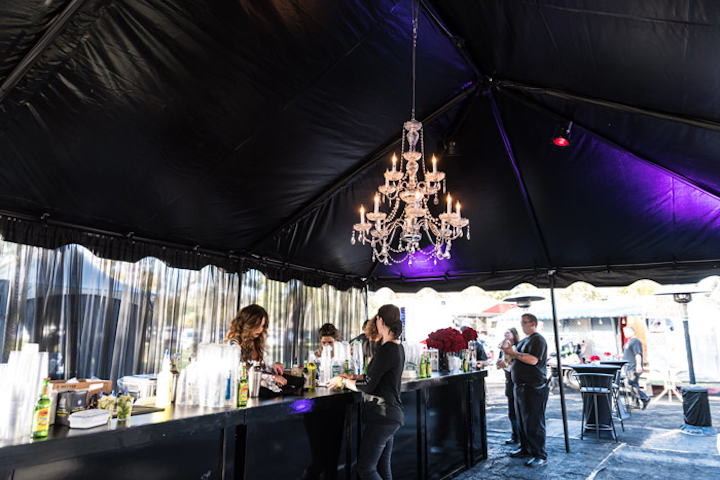 Photo: Cynthia Halverson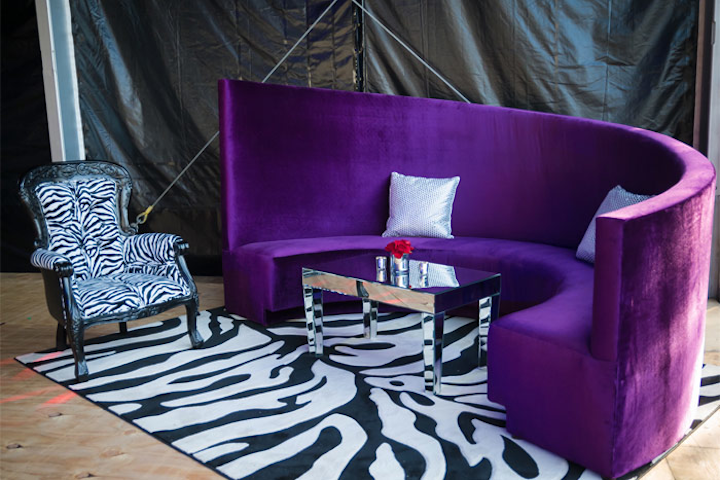 Photo: Cynthia Halverson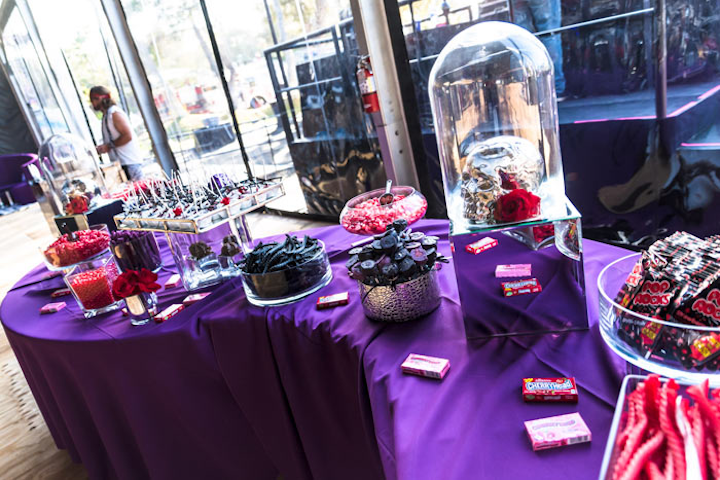 Photo: Cynthia Halverson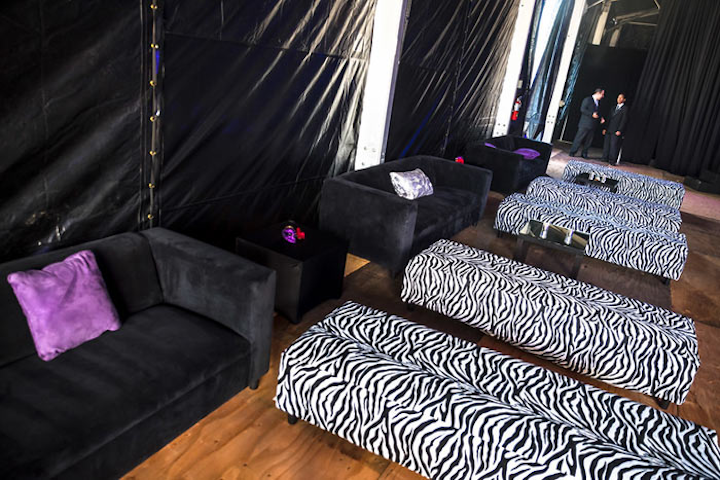 Photo: Cynthia Halverson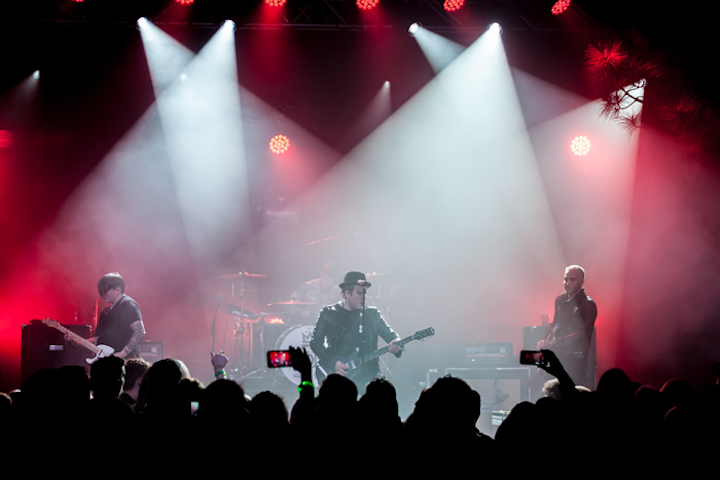 Photo: Cynthia Halverson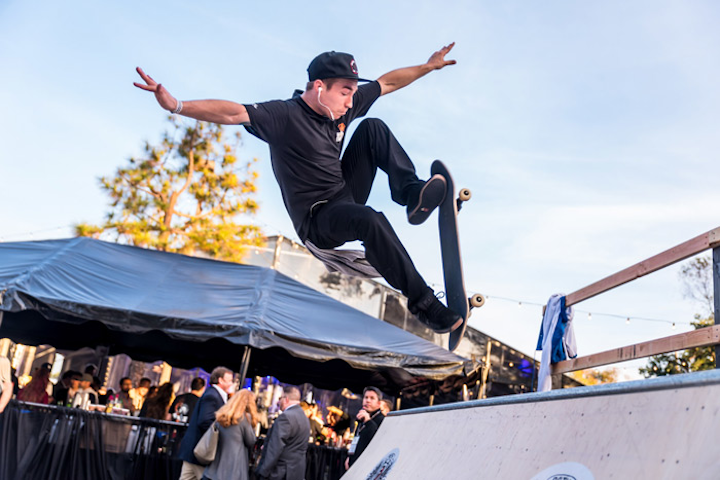 Photo: Cynthia Halverson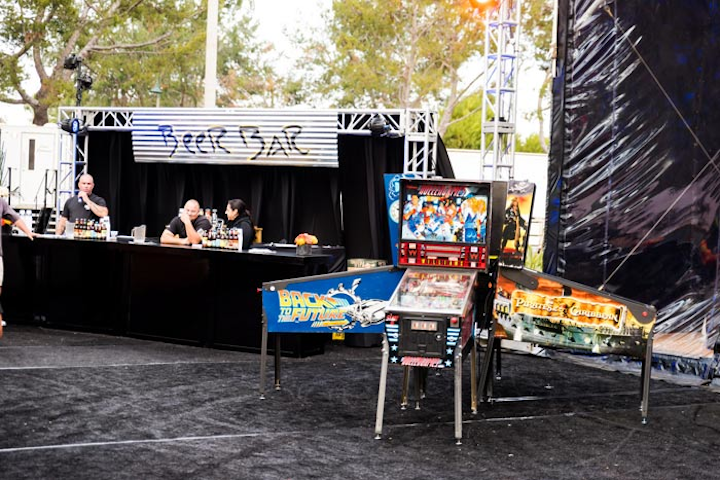 Photo: Cynthia Halverson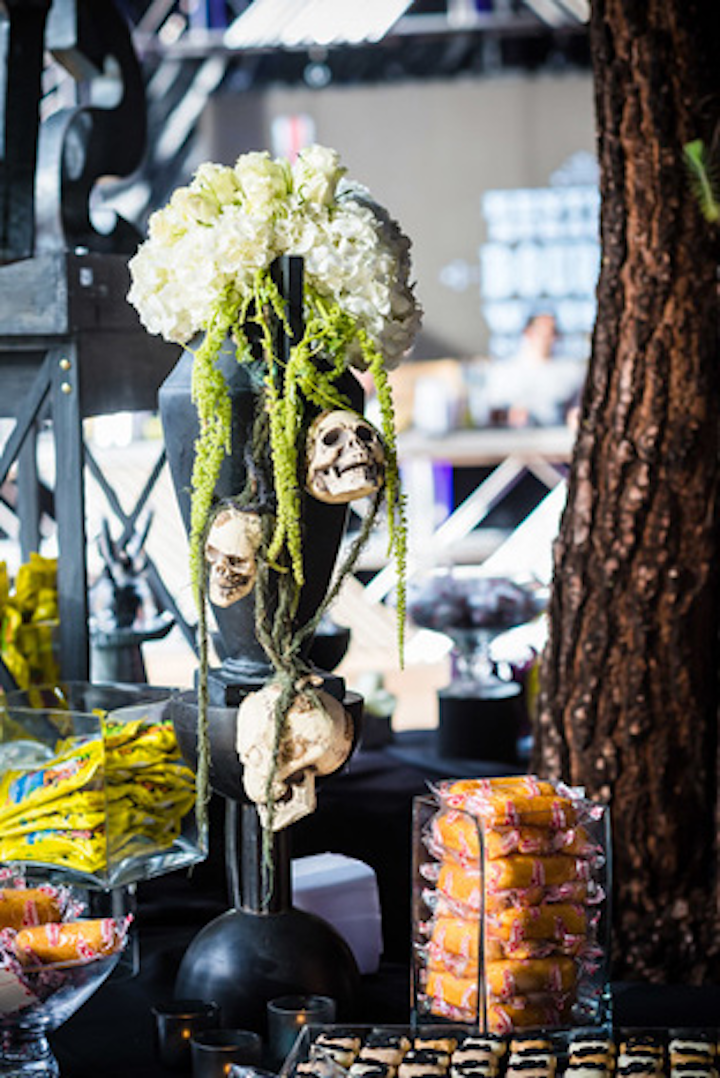 Photo: Cynthia Halverson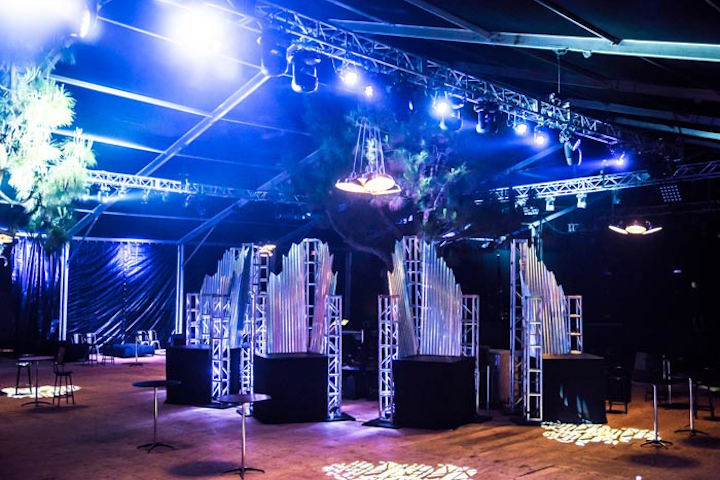 Photo: Cynthia Halverson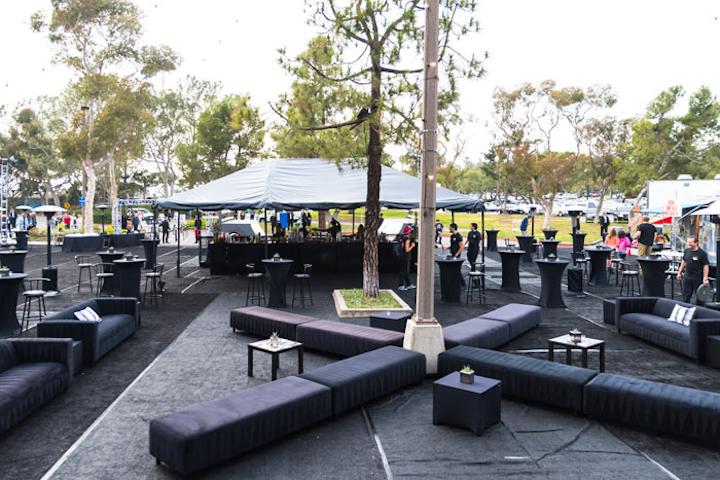 Photo: Cynthia Halverson
Featured Venues/Suppliers: