Why This Gala Sent Guests Through a Maze
The Bata Shoe Museum's 20th anniversary gala in Toronto used a maze to inspire guests to explore its galleries.
May 20, 2015
The Bata Shoe Museum celebrated its 20th anniversary with a gala celebration on May 7 for 300 guests. One of the goals of the evening was to let partygoers explore various spaces within the museum, and organizers accomplished this by incorporating a maze theme into the event. At the entrance, guests were given "clue cards" that encouraged them to find the answers to various puzzles by entering different galleries. For example, one question asked guests to identify what drove the Mad Hatter mad. After entering the museum's "Fashion Victims: The Pleasures and Perils of Dress in the 19th Century" exhibit, guests were able to talk to a performer dressed as the Mad Hatter himself and ask the character the question directly. After answering all of the questions on the clue cards, attendees were entered into a contest to win a shopping spree at high-end Canadian store Holt Renfrew.
The event's design, created by Candice & Alison, featured maze-like markings that appeared in hot pink patterns on the floor. The markings also acted as directional signage that led guests into various parts of the venue. Here's a peek inside the playful evening.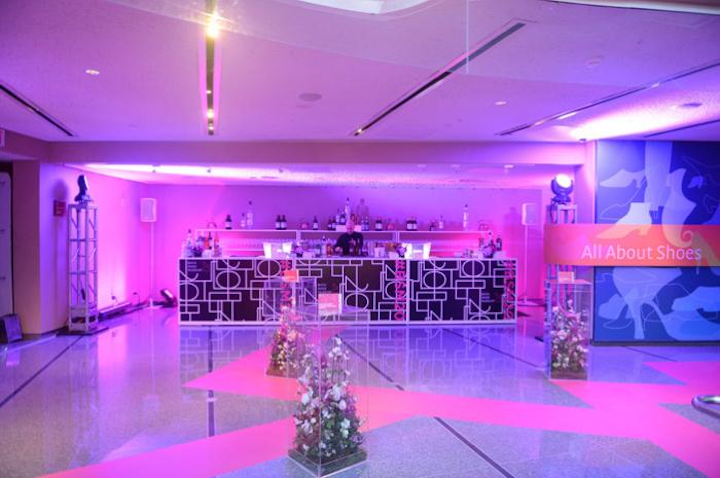 Photo: Ryan Emberley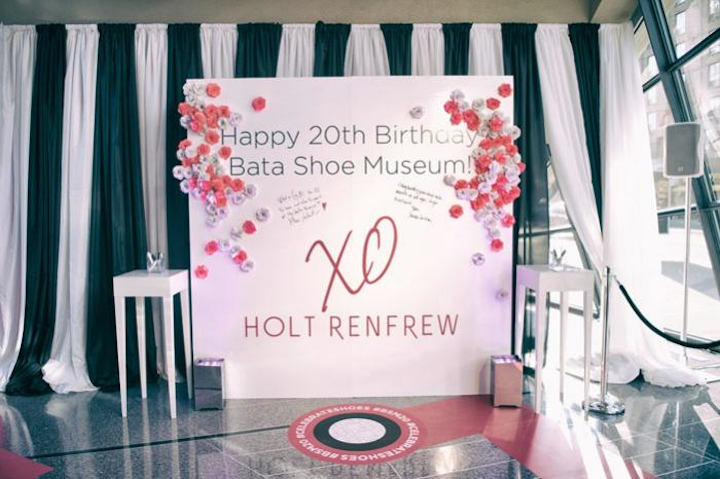 Photo: Ryan Emberley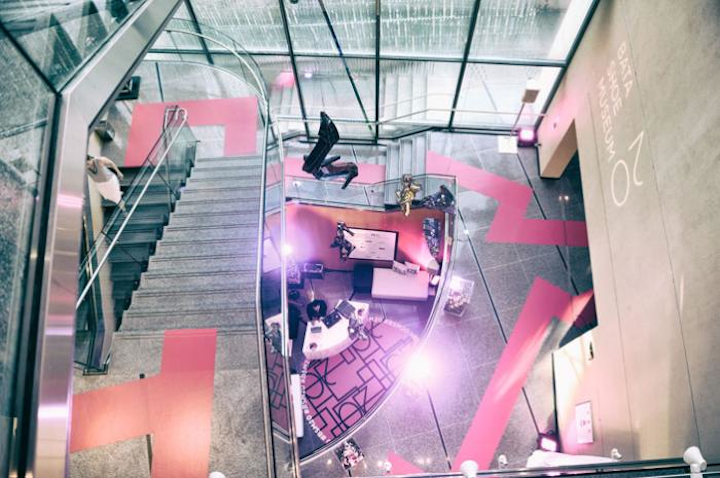 Photo: Ryan Emberley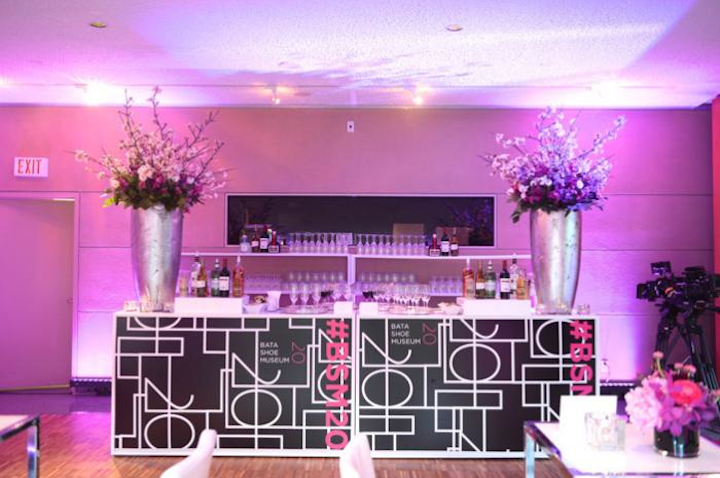 Photo: Ryan Emberley
Photo: Ryan Emberley
Featured Venues/Suppliers: