See How a 1,300-Foot Tent Helped 'Star Wars' Make a Splash
One of the year's buzziest movies premiered with a massive arrivals tent, lightsaber decor, and simultaneous screenings in three theaters.
December 23, 2015
With all the hype surrounding the latest Star Wars installment, it's fair to say that the film's premiere and its corresponding arrivals spectacle and party fell into a unique category—even by grand Hollywood event standards.
The Star Wars: The Force Awakens premiere was epic—just like the movie we were launching," said Lylle Breier, Disney's senior vice president for global marketing partnerships and strategic alliances, promotions, synergy, and special events. "One of the best things about the event was the fact that almost no one had seen the film—it was a true world premiere. That, and the fact that everyone in attendance—from filmmakers to celebrities to executives to sponsors—was a real fan. [It] made the energy absolutely electric the entire night."
The tented red carpet for the December 14 event spanned a full quarter-mile of Hollywood Boulevard, starting at Sycamore and ending at Highland Avenue. Starwars.com presented exclusive live stream, sponsored by Verizon, which included coverage of the carpet as well as the live cast announcement on stage at the Dolby Theatre. It was also projected on the roof of the massive tent itself, as well as the El Capitan Theatre marquee for fans around Hollywood to view.
For the event, title sponsored by Verizon and HP, the carpet opened with the arrivals of ten First Order Stormtroopers, followed C-3PO and R2-D2, and the film's new droid, BB-8. Bleachers were filled with Star Wars fans, and a video wall played fans' video submissions of themselves recreating iconic Star Wars music. Also on the carpet were a Dodge Viper custom-wrapped in Kylo Ren graphics, and a life-size Kylo Ren, BB-8, and Rey made entirely of Legos.
So big was the scale, the film premiered in three theaters on Hollywood Boulevard: Dolby, El Capitan, and TCL Chinese Theatre. The cast announcement live onstage included opening remarks from Bob Iger, Kathleen Kennedy, and JJ Abrams. Following the film, there was a reception in the tent on Hollywood Boulevard, which had been converted to a party Breier described as "Star Wars chic," with food and beverage by Wolfgang Puck, and photo ops provided by Kodak motion picture film.
Partygoers could meet and have their picture taken with the various characters, and could build and take home their own miniature droids. A Star Wars-theme Google Cardboard virtual reality station, sponsored by Verizon, paired with the Star Wars app. Fans could also contribute to building a massive Lego Tie-Fighter, or play Star Wars Disney Infinity, Force Commander, and Battlefront video games.
Vice president of production and technical services Michael J. Kern oversaw the entire production, and Greg Lucas was the production designer, all working alongside a large team of executives and vendors. "We had the best of the best on this extremely important event," Breier said.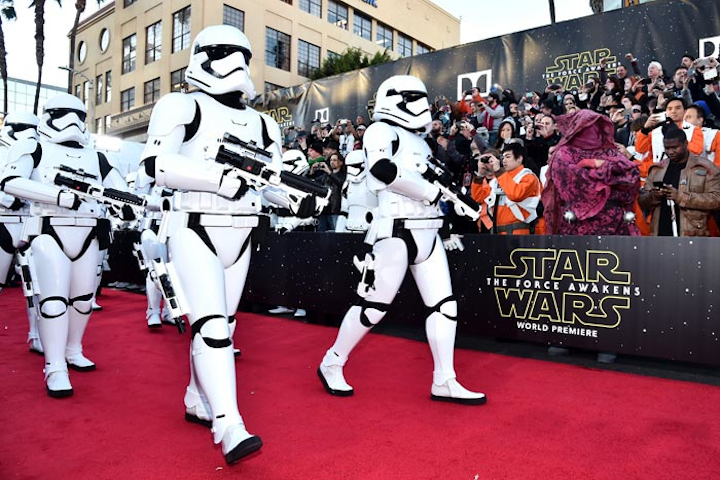 Photo: Alberto E. Rodriguez/Getty Images for Disney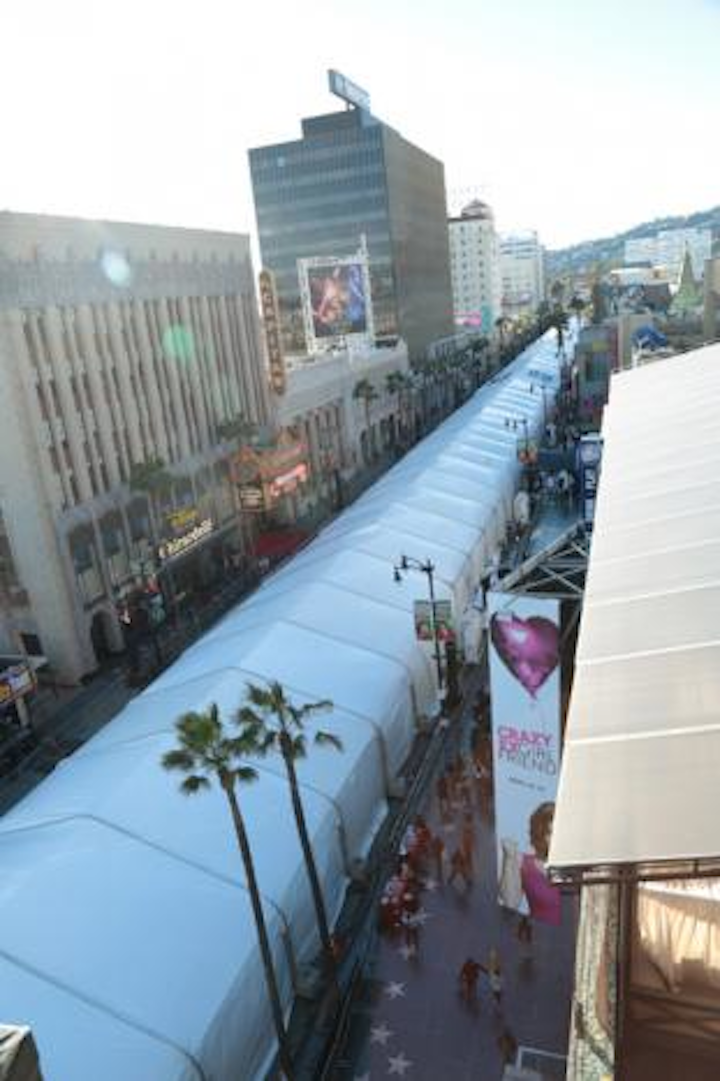 Photo: Alex J. Berliner/ABImages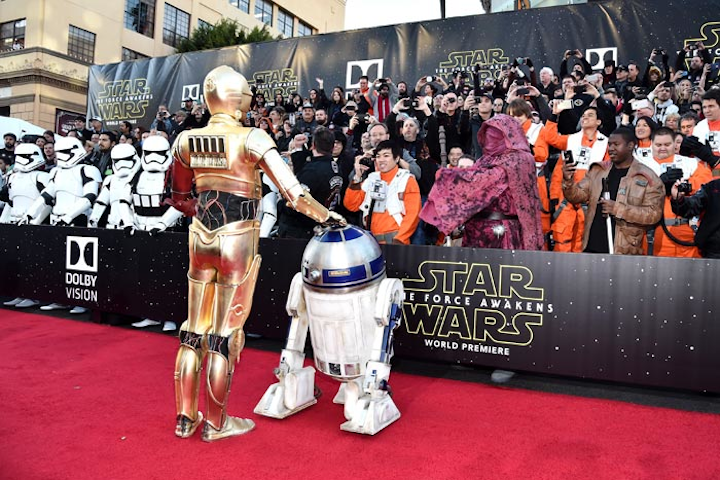 Photo: Alberto E. Rodriguez/Getty Images for Disney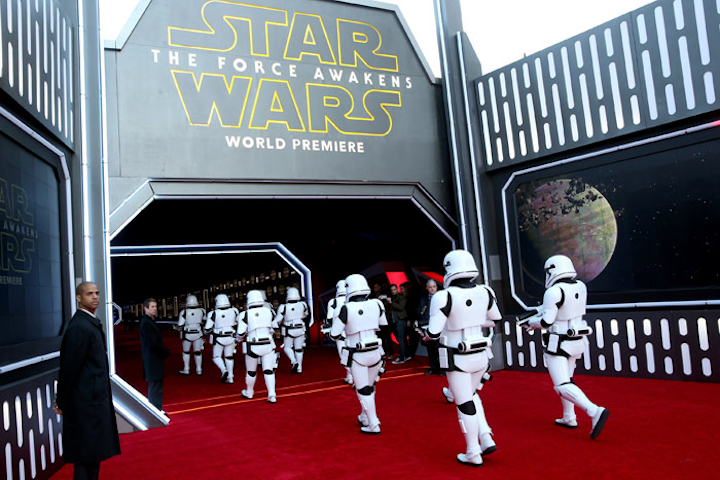 Photo: Jesse Grant/Getty Images for Disney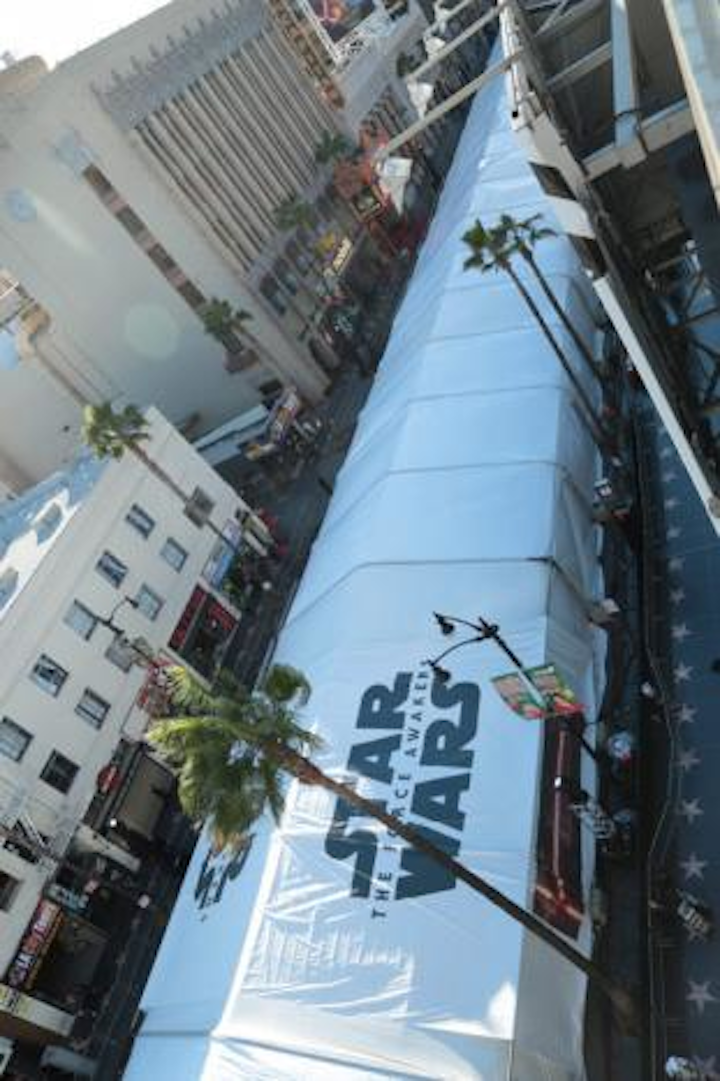 Photo: Alex J. Berliner/ABImages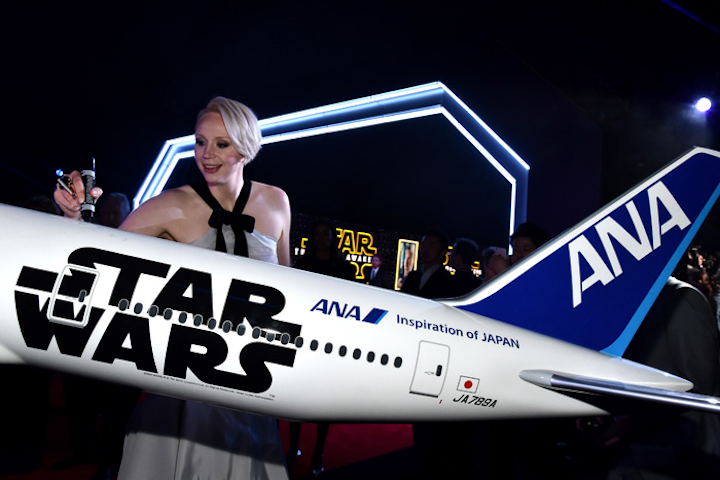 Photo: Mike Windle/Getty Images for Disney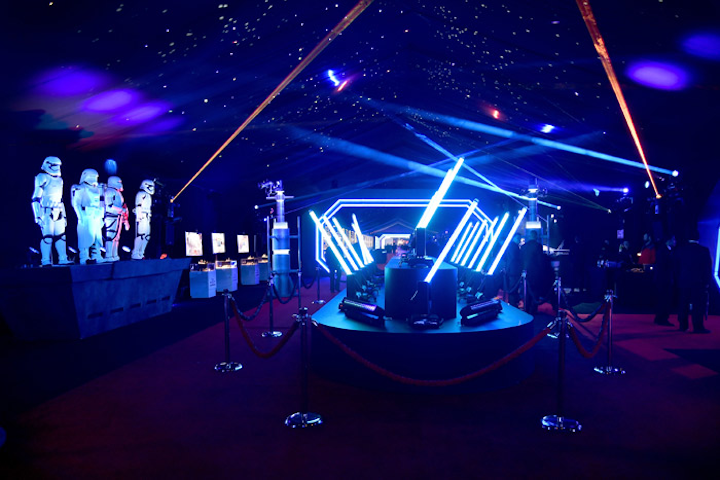 Photo: Alberto E. Rodriguez/Getty Images for Disney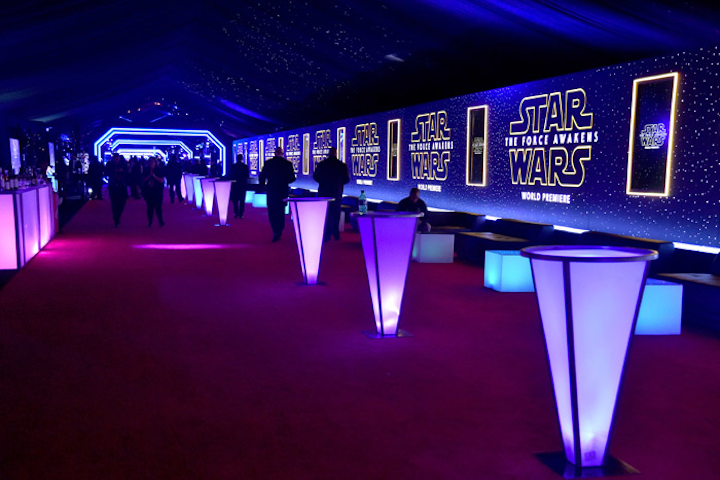 Photo: Alberto E. Rodriguez/Getty Images for Disney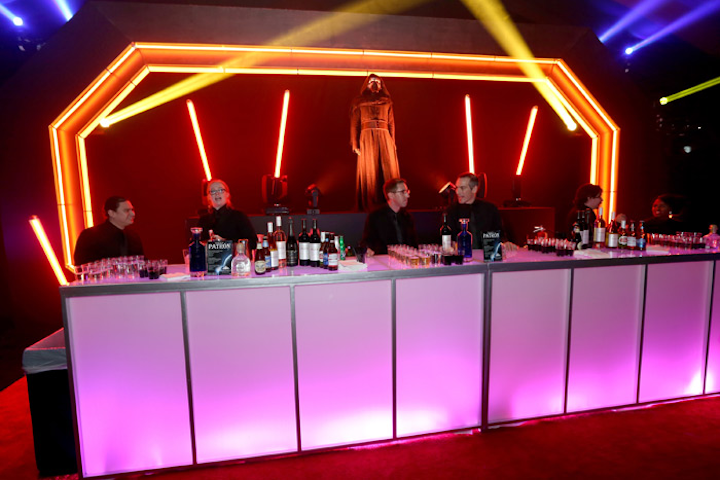 Photo: Jesse Grant/Getty Images for Disney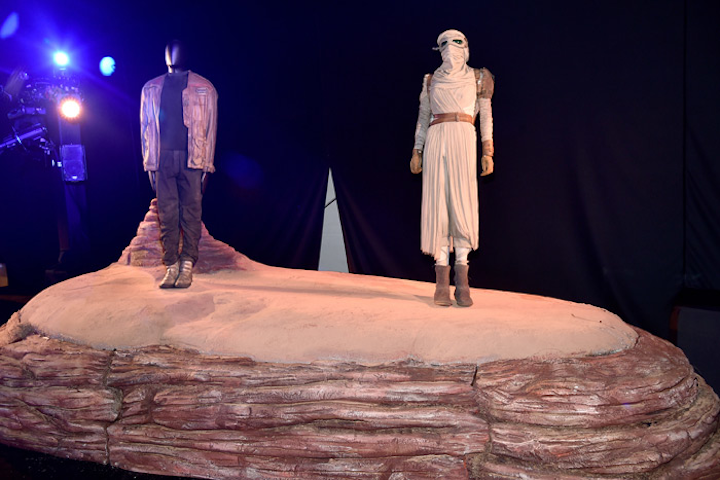 Photo: Alberto E. Rodriguez/Getty Images for Disney
Featured Venues/Suppliers: