How This Trade Show Thrives on Face-to-Face Experiences
The 2016 Miami Home Design and Remodeling Show emphasized personal interaction with artists, designers, and retailers.
September 13, 2016
In a world where online retail continues to change the shopping landscape, the 2016 Miami Home Design and Remodeling Show—held September 2 to 6 at the Miami Beach Convention Center—built off the human desire to personally engage with the products and services needed to revamp an abode. This year's show, which was produced by Home Show Management Corporation, attracted approximately 60,000 people, according to an event spokesperson.
Home Show Management show director Adam Kayce believes the event's continued success is rooted in its ability to physically stand out from a crowded digital market. "The Home Show is better than Internet shopping or watching a [do-it-yourself] video," he said. "Technology is fabulous and makes the shopping experience quick and convenient. ... However, as great as technology has become, people want to see, feel, and judge the product within the context of their home. They want to ask experts questions and have them demonstrate how something works. This experience is priceless, and the relationships that showgoers build with our service professionals are an irreplaceable benefit to the community."  
While capitalizing on the hands-on experience, a digital presence is necessary for propelling the show into the future and for maintaining an ongoing relationship with attendees. Kayce explains, "Social media has allowed us to build a continuous relationship with homeowners. Through our social networks, people can interact with us on a daily basis. Our goal is to be recognized as South Florida's premier source for home improvement selection and personalized advice."
To establish that goal, the show's team hired local social-media agency Miami Social Marketing for on-site, real-time coverage on Facebook, Twitter, and Instagram. At the exhibition, community partners, sponsors, brands, and service providers lined up side by side. The Miami Marlins baseball team, a community partner, installed an interactive playing field supplied by nearby exhibitor Turf Tech Pros: Visitors could go to bat with Marlins brand ambassadors or participate in prize giveaways. 
Special celebrity guests, including HGTV and DIY Network star Matt Muenster, helped solidify the show's commitment to homeowners, vendors, and industry regulars. The culinary stage explored how meals and entertaining often anchor a home, allowing guests to note the used and purchasable kitchenwares, learn cooking techniques, and sample bites by notable chefs often shielded-off at restaurants: Among them were Miami-based chef Paolo Dorigato from Dolce Italian, winner of Bravo's Best New Restaurant. In the celebrity row area, local television correspondents collaborated with interior designers to create office vignettes reflective of their personal style. Guests were able to walk through the spaces and ask the correspondents and their designers questions about their final product. 
The area's Latin and Caribbean influences were vibrantly on display for "At Home With Art," which included 23 well-known local artists across six booths. Artists were vetted via a submission process and selected based their community involvement, cultural commitments, and overall talent. In keeping with the social strategy, this installation carried its own hashtag, #AtHomeWithArt.
Little Haiti Mural Project founder and curator Yuval Ofir touched on how the artist's presence at the show was important. "I can say that 99 percent of my art collection is made up of works from artists I have either met or interacted with personally. I feel that it's so important to have some kind of context behind the signature, to know the little things that factor into the inspirations and processes that make each artist unique. That's what makes the Home Design and Remodeling Show such a great opportunity for the artists who get to participate. They get to have that one-on-one interaction with the people who, at the end of the day, are the ones who hold the key to collectors' homes and hearts."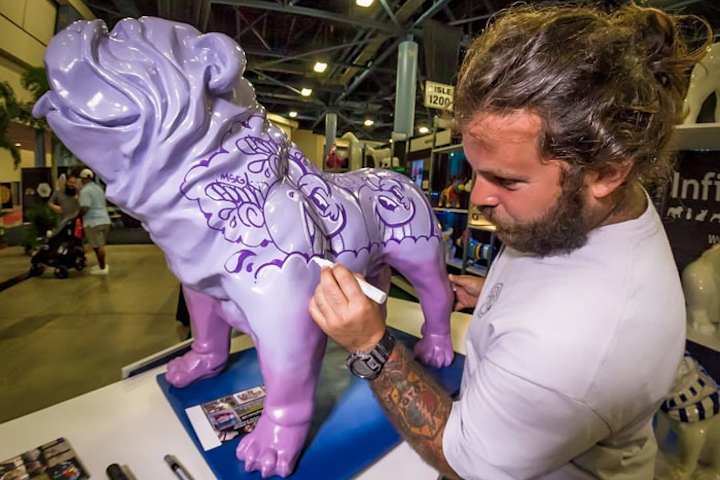 Photo: Alessandro Abate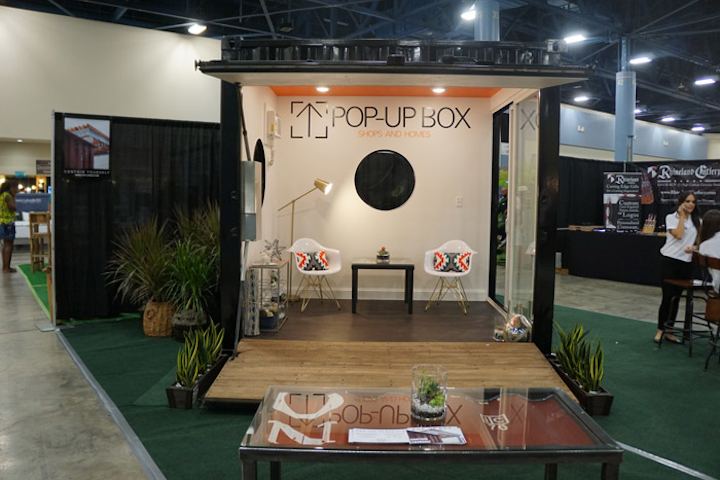 Photo: Courtesy of Miami Social Marketing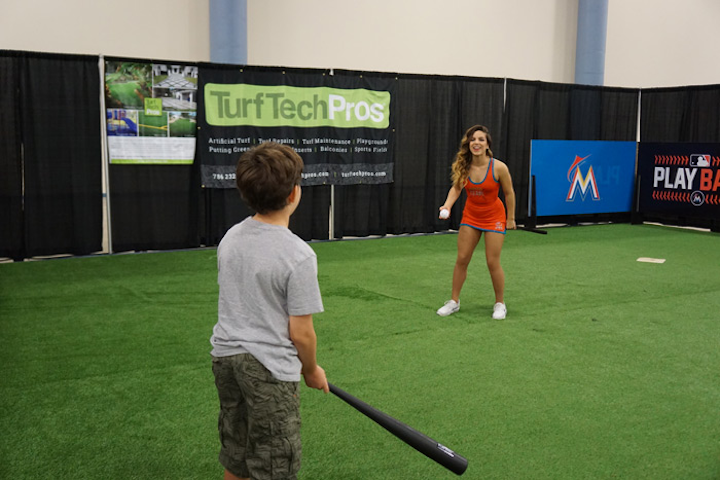 Photo: Miami Social Marketing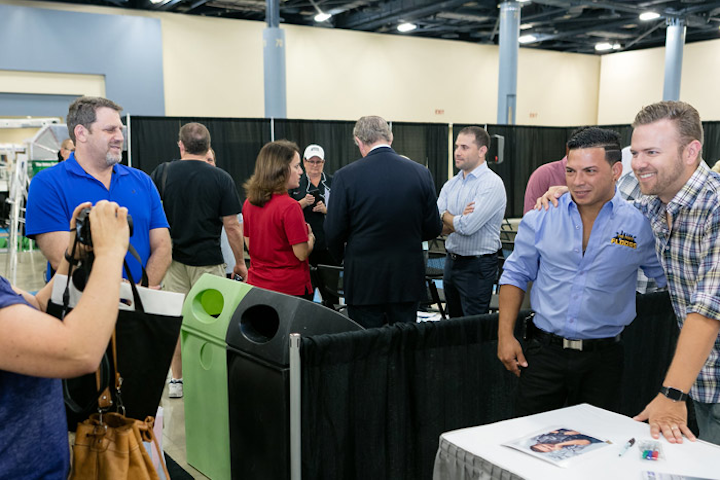 Photo: The LXA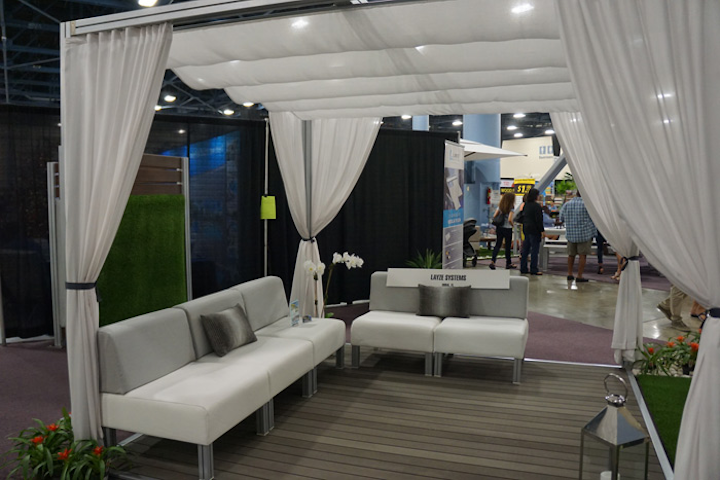 Photo: Lisa Morales/HSM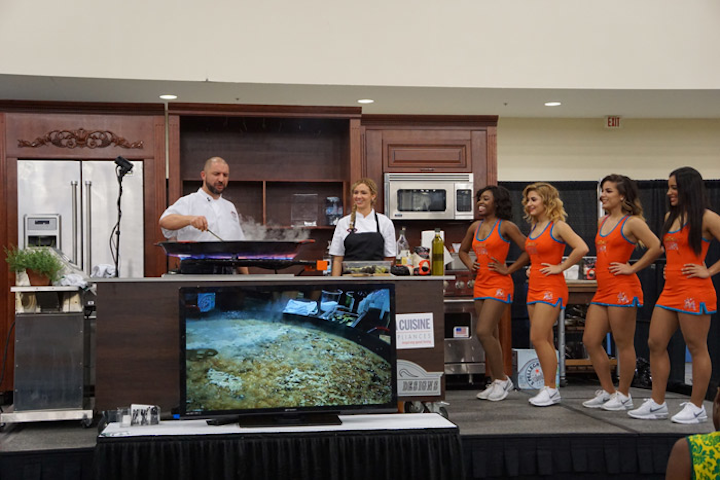 Photo: Miami Social Marketing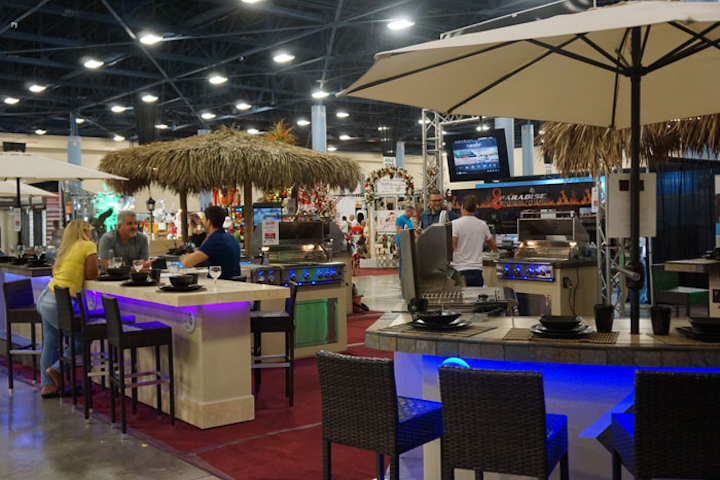 Photo: Courtesy of Miami Social Marketing
Featured Venues/Suppliers: