Q&A: Catching Up With Designer Preston Bailey
The event designer discusses his inspirations for fall and his new partnership with the Four Seasons New York Downtown.
October 4, 2016
Anticipating many elegant evenings to come, the newly opened Four Seasons New York Downtown brought in event designer Preston Bailey to bring the signature aesthetic of his Preston Bailey Designs to an opening event on September 27. While there, Bailey spoke with BizBash about his current inspirations, his new partnership with the luxury hotel, and the one color he thinks event designers should avoid this fall.
Tell us about the floral installations you designed for tonight.
It's a new hotel. It's important for it to have a sense of integrity because people are seeing it for the first time. It was a very interesting challenge actually to do something without overwhelming the space. We thought of this gigantic crystal lampshade-looking chandelier kind of a thing. [There are] eight of them in the room. That really gives it a festive, crystal feeling that does not fight with the design. The other room, I wanted to set up an over-the-top dining table. Ira Levy is my lighting [designer]. We made projections and flowers to create this very elaborate table. The good thing about this place is that you just have to enhance it. We try to be careful, Ira with lighting and myself with the decor, not to overwhelm the space.
What was your impression when you walked into this space?
It's modern. I love the ceiling. For a certain amount of people—150 people or 200—it's a very comfortable room. I also think it's very versatile as a designer. You do want that room that has the space where you can come in and enhance it or transform it without having elements that compete with what you're trying to do.
Here we are in downtown Manhattan, which seems to be booming. How do you play off the energy of the neighborhood?
First of all, I want to live in this neighborhood. I live in Midtown, but I want to move here. It's close to the water, and I run, and it's a great place to run. With Condé Nast moving next door, there's this energy that's developed.
Tell us about your partnership with the Four Seasons New York Downtown.
The Four Seasons and I have gotten together and we are creating these table settings for events. I always wanted to create—not packages because this is a five-star hotel and you do not want to give the guests packages—but I want to create table settings that are more of an experience with elements that are unique and different. The guests have the option of taking the elements—candles, candelabras—if they choose to take it, they can. For me, I come from a school that all of the clients that I've had have always wanted to keep something. So we've had that in mind as we design these settings.
How does that work?
Simple. Creating a table setting, what you do have? You have napkins, you have votive candles, sometimes you have candelabras, whatever the price that we [charge] for that table setting, includes that they are buying it also. It's a very interesting model that can be very effective but at the same time have a design point of view.
We're now shifting from summer to fall. What's inspiring you this season?
I did this gigantic wedding at the Waldorf, which unfortunately is closing. The idea of ethereal and of heaven—not that it has to do with religion—there was a very ethereal [feel]. We created gigantic flowing sculptures in the ceiling. Everyone that walked in, immediately said, "Oh my God, that looks like heaven." There's something about the ethereal. I was into trees at one time, now I'm into heaven. That's the direction I want to follow. I don't know how that's going to work all the time, but that's my inspiration.
We see a lot of unconventional design and the use of materials you might not associate with events. What's the argument for floral beauty—investing in traditional materials for the sake of having something beautiful?
After being in business for 36 years, I've gone through different phases and stages. The stage that I'm experiencing now is one of creating installations: taking a room and one element and really transforming it with that one element. For me, what I have to work with are flowers and crystals. Whatever it takes to create that art installation, if I allow myself to call it that, those are two elements I will continue using over and over. The interesting thing is that we take these elements and the intricacy—how we research, make it, how we take them apart and put them together—those elements have always been attractive to me. I love using flowers, but not just arrangement but taking them to another level or doing something different with them. So as far as I'm concerned, painters use paint, I use flowers to try to come up with something. You do want people to feel in awe. They should feel special, they should feel unique. One of the biggest compliments that I get is whenever people in my rooms say, "I don't want to leave. This is too beautiful. I don't want to go home." Then I know I nailed the job.
What floral ideas do you would wish would go away?
I really try not to go there. I respect other designers and what they do and whatever stage of their lives that they are. If they feel they need to do that, it's not up to me to say they should go away. I look at floral arrangement and design as a way of expressing yourself. In my mind, I'm not the judge to say this should go away because I don't like it. That's ridiculous.
Share with us your top tip for fall floral design.
I want to say something that is going to get me trouble. Keep away from oranges. I think that again, the color orange that everybody uses for the fall is too predictable. It would be so exciting to walk into a fall decor room and not see the color orange.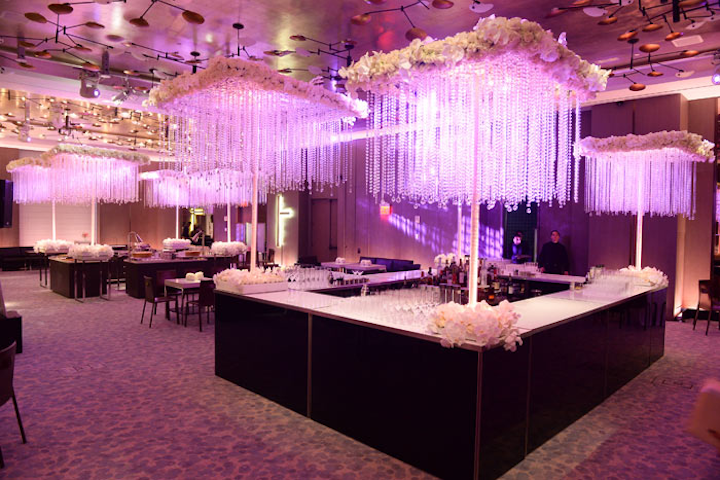 Photo: Joe Schildhorn/BFA.com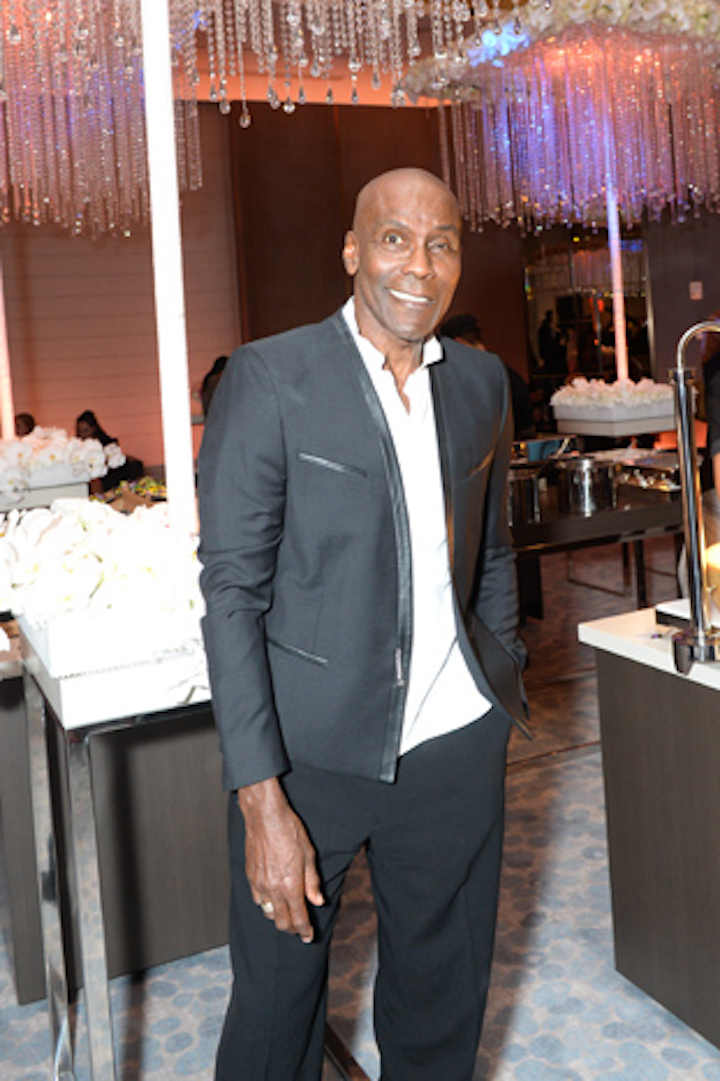 Photo: Joe Schildhorn/BFA.com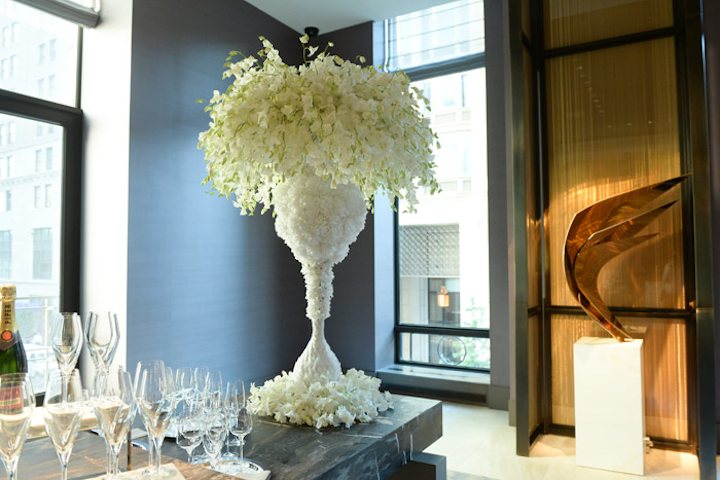 Photo: Joe Schildhorn/BFA.com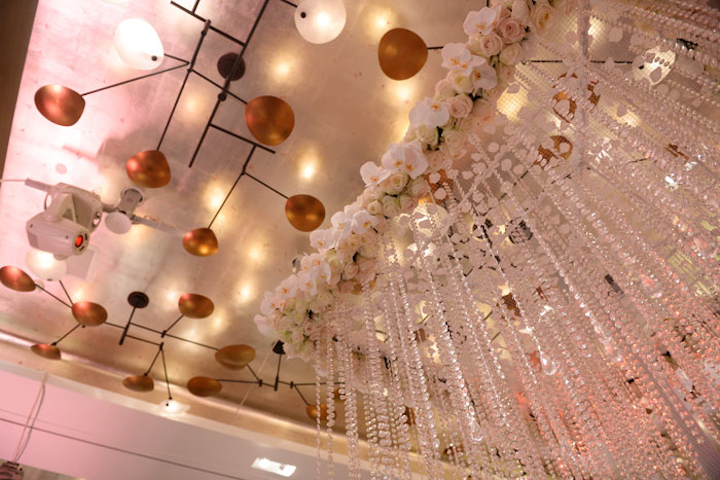 Photo: Joe Schildhorn/BFA.com
Featured Venues/Suppliers: