How the 'Masterminds' Premiere Used Three Different Plot Points to Create One Colorful Party
Relativity's new picture debuted with a party where nautical, Mexican, and money-related themes greeted guests.
October 5, 2016
Relativity's new movie Masterminds is based on the 1997 Loomis Fargo robbery—one of the biggest bank heists in American history—and the various adventures surrounding it. So for the film's premiere party on September 26 in Los Angeles, organizers looked no further than three themes pulled from diverse plot points from the wild action comedy.
YourBash designed and produced the event, working with Relativity's Mia Ammer, MaryEllen Degnan, and Candice McDonough.
Some 600 guests—including Owen Wilson, Zach Galifianakis, Kristen Wiig, Jared Hess, and Flo Rida—entered the TCL Chinese Theatre in Hollywood for the screening as DJ Johnny Knight was spinning on the red carpet. Following the screening, guests entering the premiere party across the street at the Hollywood Roosevelt Hotel saw the first theme, a nautical one inspired by the last scene in the movie. The lobby included a large illuminated sea shell prop filled with flowers, dolphin sculptures in the fountain, and a large dolphin ice sculpture on the bar.
The dessert buffet nodded to the party's second main theme: money and banks. The bar was a mock-up made to look like the Loomis Fargo bank from which Galifianakis's character, David Ghantt, stole cash. The buffet was filled with green and gold candy, plus fake money bags.
The ballroom at the Roosevelt was transformed for the party's third theme, a Mexican look and feel. Piñatas hung from the ceiling, and Mexican blankets covered leather couches. Cacti decorated the space, and there was even an old payphone like one that featured in the movie. As well, there was a booth for guests to try and catch money emblazoned with the characters' faces.
"The movie had a lot to choose from as far as decor, so I pulled from that to recreate the areas that would allow for the most visual eye candy," said YourBash partner and co-owner Brian Worley. "The three themes worked together because each space had its own identity—[all evoked memorable] events in the movie."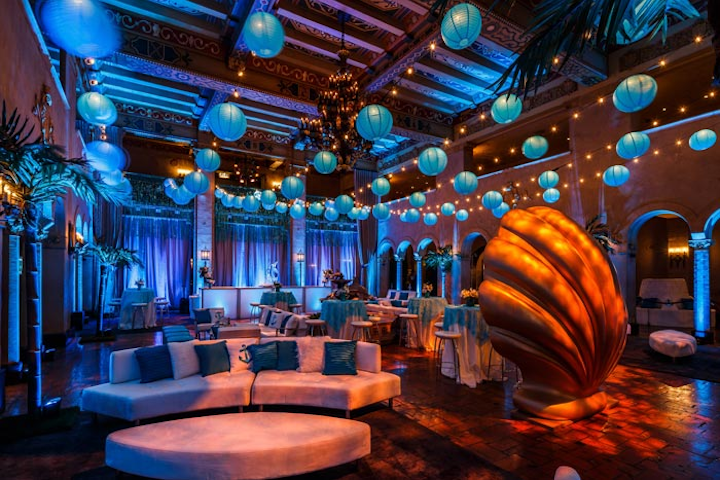 Photo: Sean Twomey/2Me Studios
Photo: Sean Twomey/2Me Studios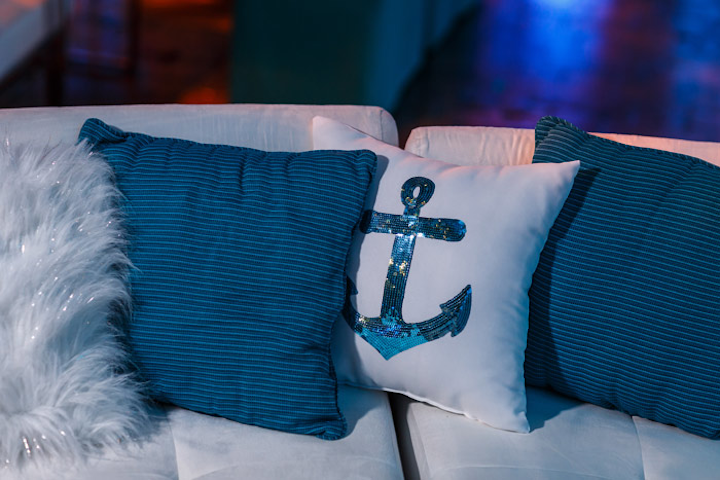 Photo: Sean Twomey/2Me Studios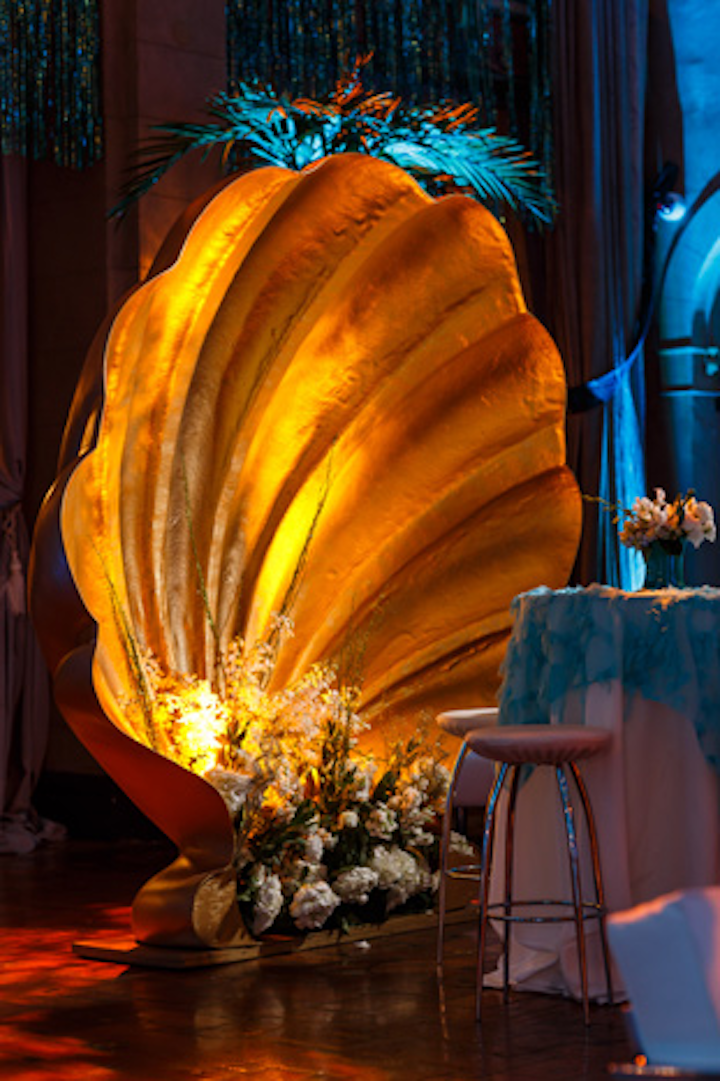 Photo: Sean Twomey/2Me Studios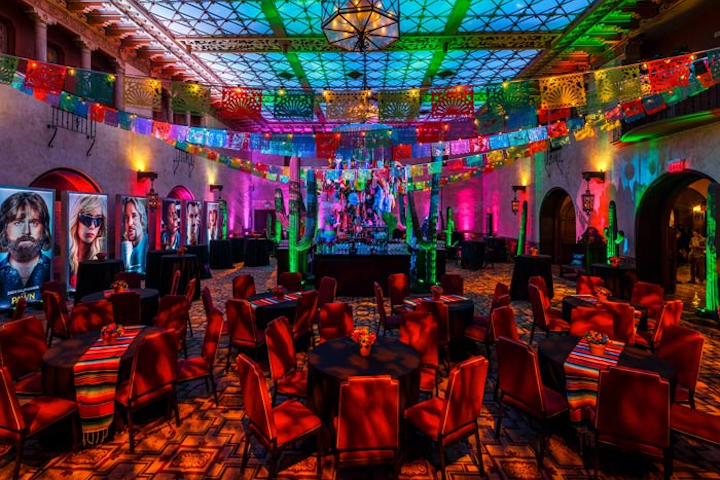 Photo: Sean Twomey/2Me Studios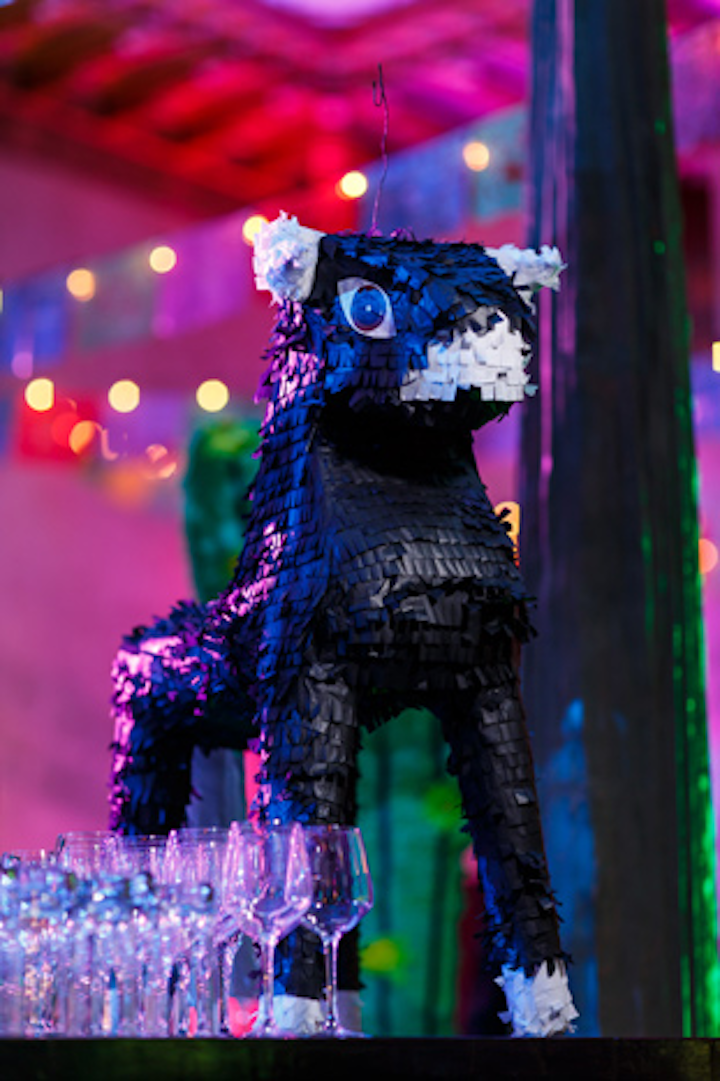 Photo: Sean Twomey/2Me Studios
Photo: Sean Twomey/2Me Studios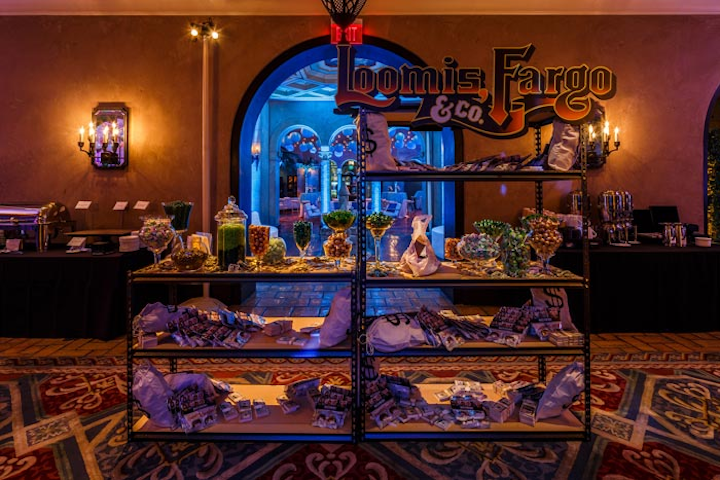 Photo: Sean Twomey/2Me Studios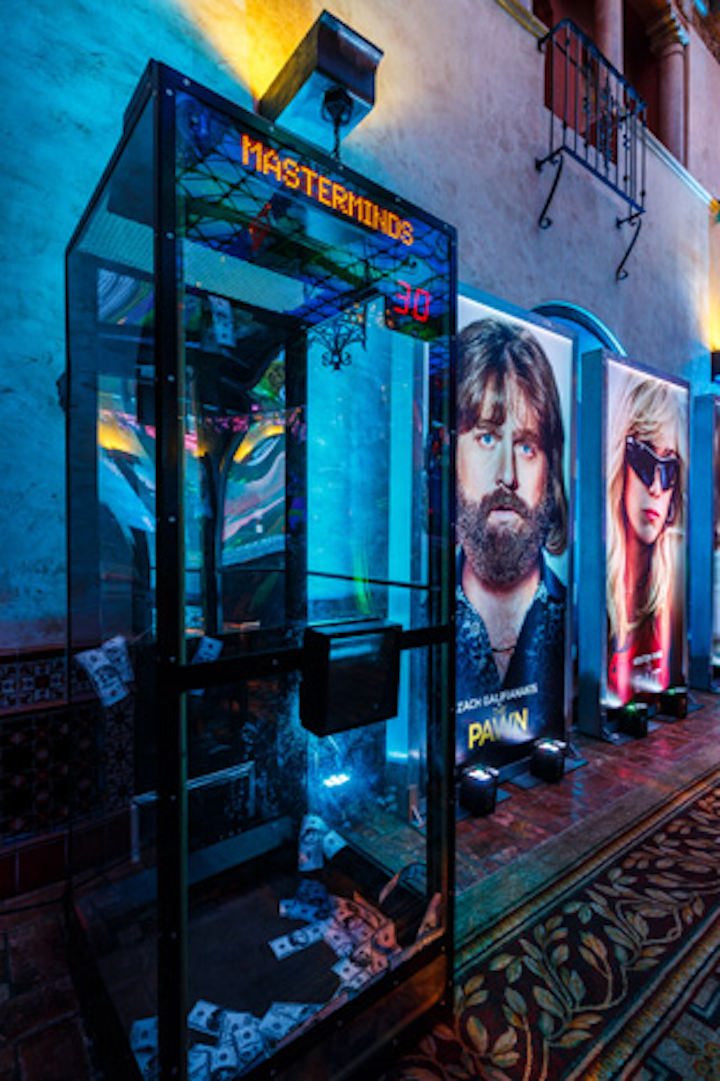 Photo: Sean Twomey/2Me Studios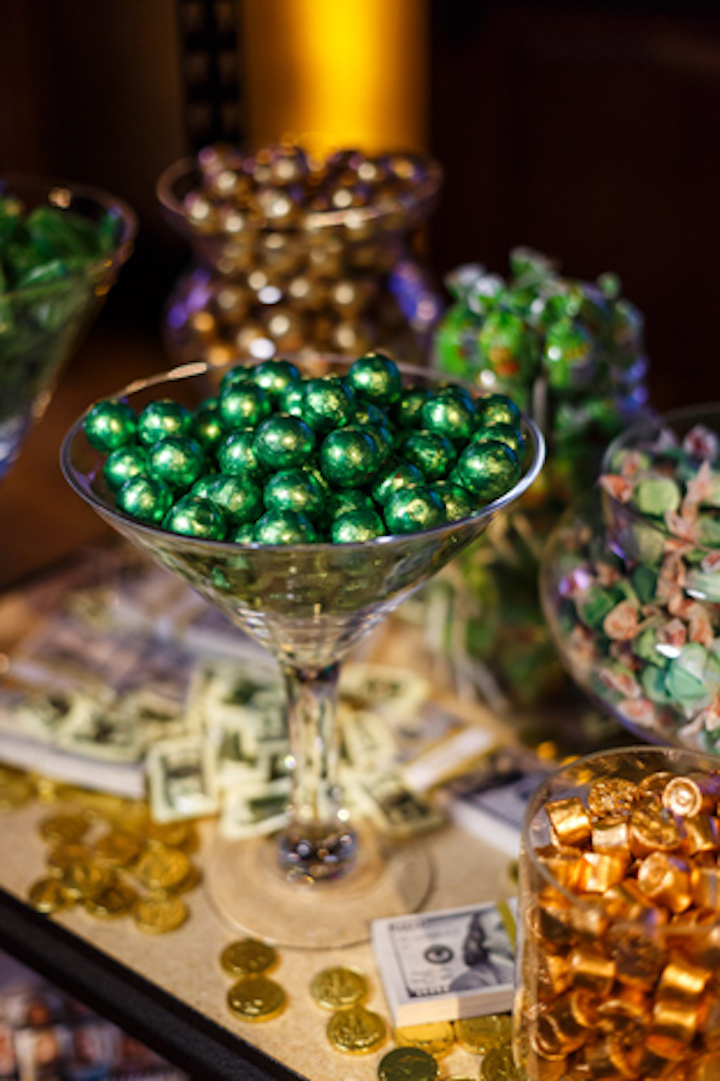 Photo: Sean Twomey/2Me Studios
Featured Venues/Suppliers: