Inside VH1's '90s-Style Block Party
For its annual Hip Hop Honors event, VH1 transformed a Paramount Studios street into 1990s-era Brooklyn.
October 2, 2017
For the recording of VH1's 2017 Hip Hop Honors special, organizers wanted to bring a taste of old-school Brooklyn to a movie backlot in Hollywood. The September 17 event—which aired on VH1 the following day—honored "The '90s Game Changers," aiming to celebrate the decade when hip-hop became mainstream in pop culture.
Julio Himede Design transformed Brooklyn Street at Paramount Studios into a 1990s-style block party, bringing in custom-made large-scale graffiti, as well as custom trees, street lights, signs, fire hydrants, door numbers, and more.
"We did an extensive amount of online research on what streets of Brooklyn and Manhattan looked like in the 1990s," said Himede. "We also researched patterns, textiles, urban furniture, and street art to help us recreate the period. We brought in everything apart from the buildings themselves." 
The graffiti presented a particular challenge: After being designed digitally by a graffiti artist, the production team had to test different vinyls to see which would adhere to the buildings easily—but leave the least amount of damage after removal. "The facades of the buildings are old and paint is flaky, so we needed to be cautious of damage and having to restore all buildings," explained Himede. Once the materials were nailed down, a team of five graphic installers spent six days installing the graffiti.
Other custom-made, Brooklyn-inspired elements included a New York City taxi cab featuring VH1 branding, newspaper boxes covered in era-appropriate stickers, and a vintage hot dog cart.
The special was hosted by actress Regina Hall and honored Mariah Carey, Jermaine Dupri, Martin Lawrence, Master P, and Hype Williams. Head & Shoulders, Taco Bell, Toyota, and Twix were sponsors. 
Photo: Courtesy of Julio Himede Design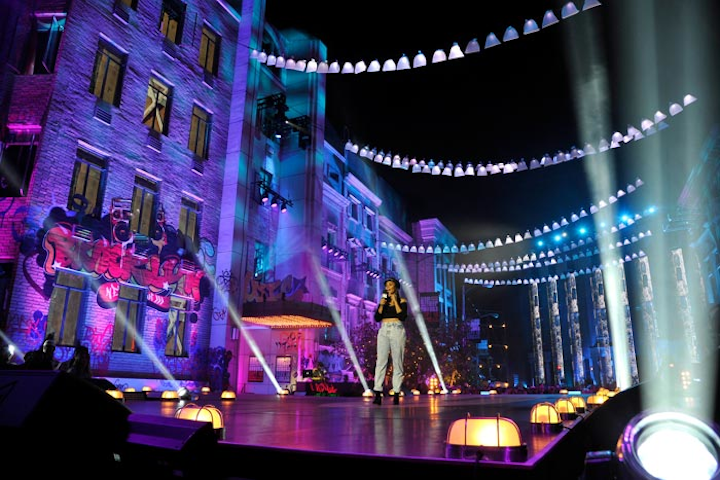 Photo: John Sciulli/Getty Images for VH1/Viacom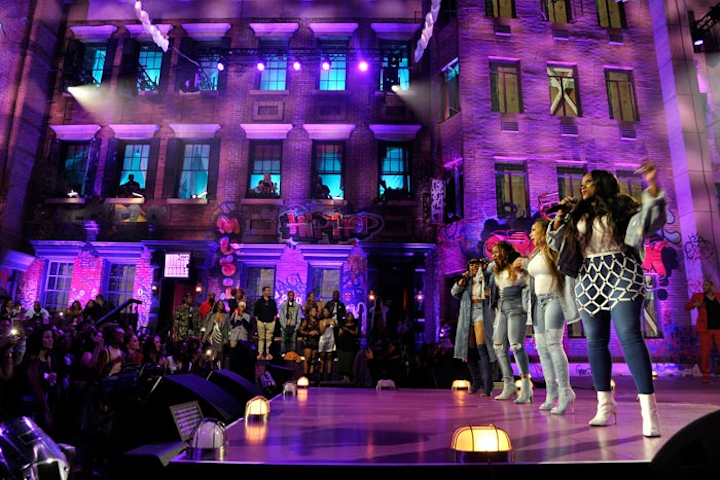 Photo: John Sciulli/Getty Images for VH1/Viacom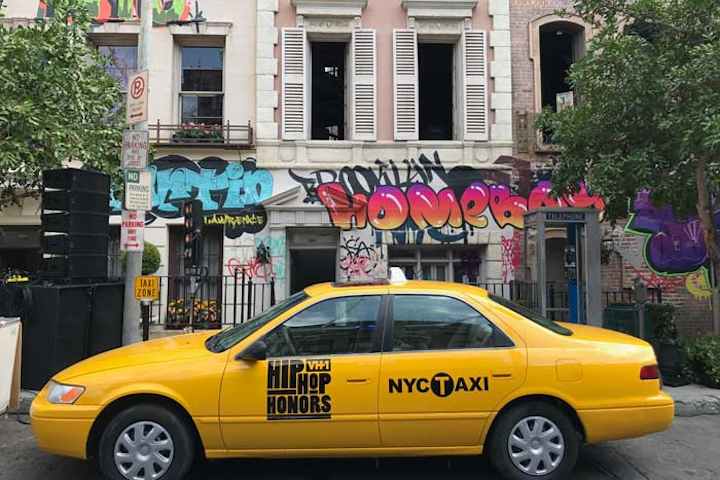 Photo: Courtesy of Julio Himede Design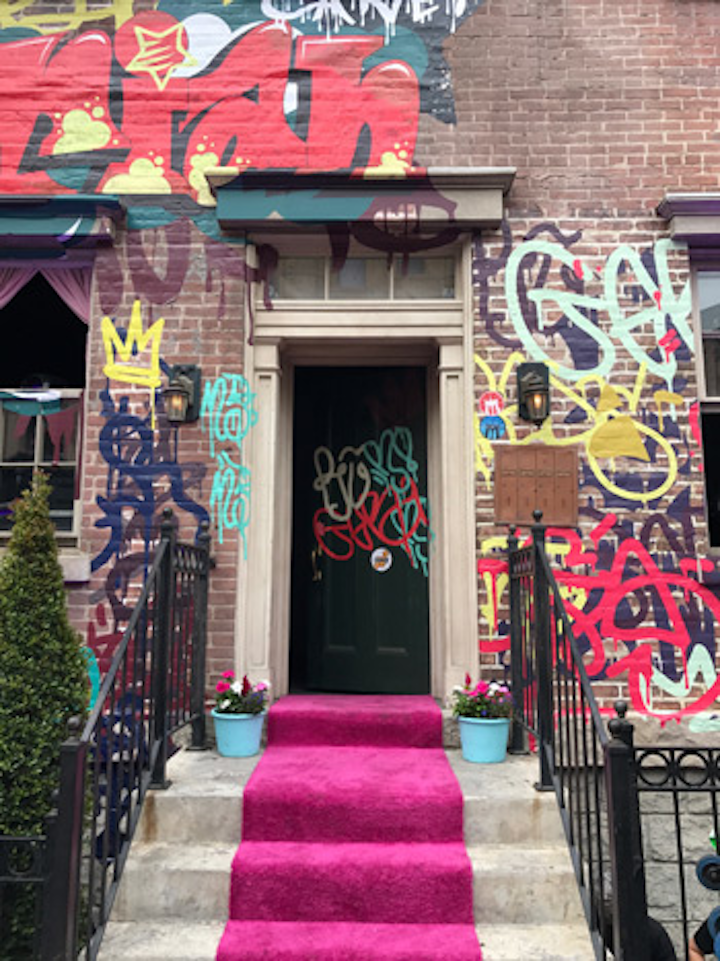 Photo: Courtesy of Julio Himede Design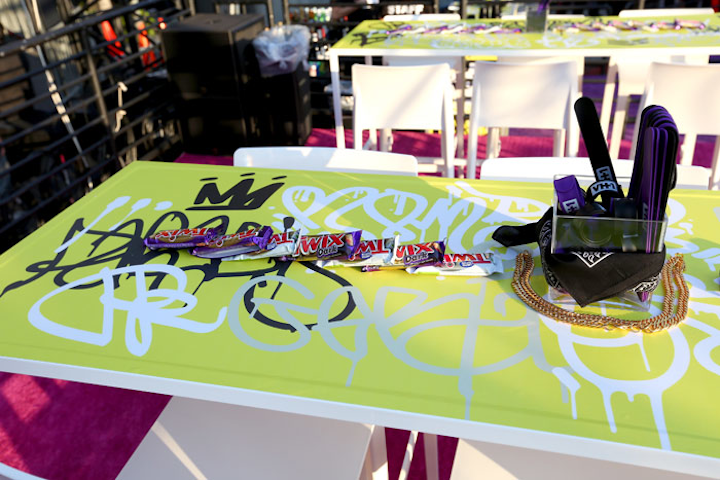 Photo: Maury Phillips/Getty Images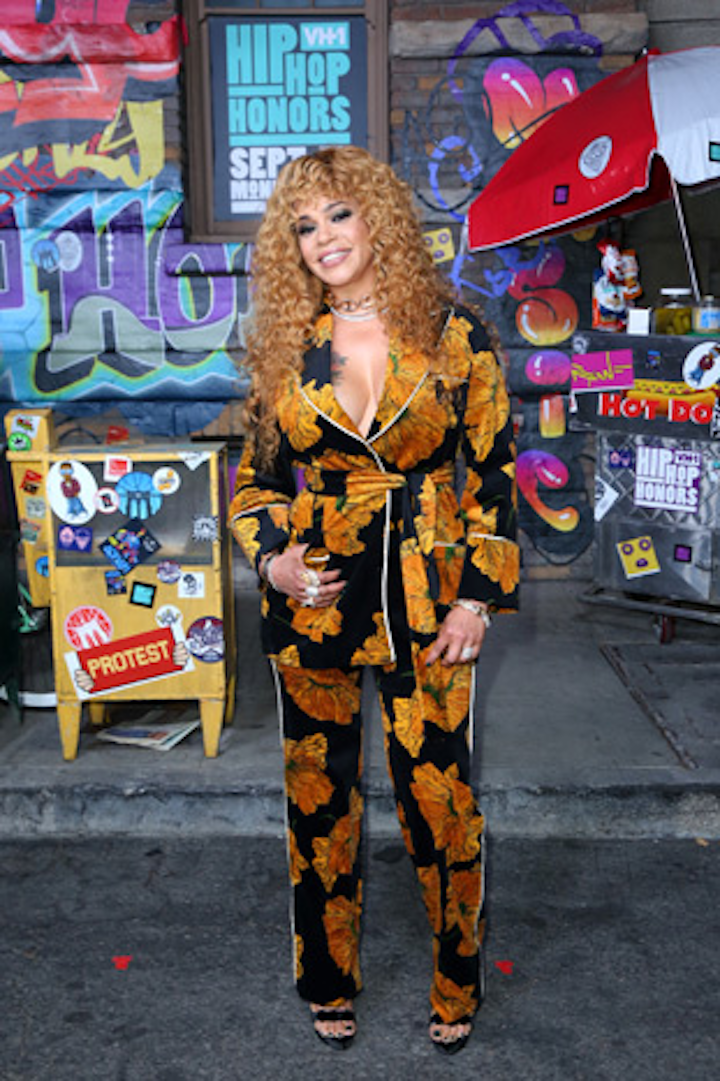 Photo: Maury Phillips/Getty Images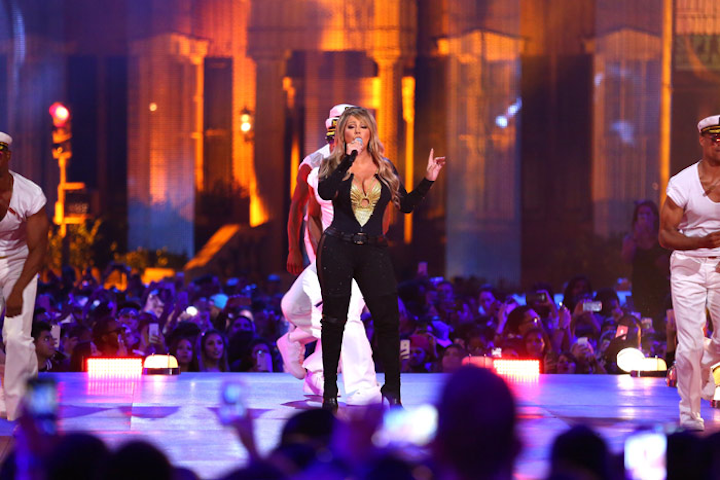 Photo: Maury Phillips/Getty Images
Featured Venues/Suppliers: