This Benefit Figured Out How to Make a Large Tent Feel Intimate
The Mission: Gratitude Gala in Boston celebrated veterans, service members, and their families.
October 23, 2017
To recognize, pay tribute to, and raise money for the care and treatment of combat veterans, service members, and their families, the Home Base Program hosted its annual fund-raising gala, Mission: Gratitude, which raised a record of more than $1.7 million this year.
With 600 guests in attendance for the October 5 affair, the historic Charlestown Navy Yard, a designated National Historic Park, was chosen as the location for the gala—by no coincidence, just yards from Home Base's future home base. As Boston's Zakim Bridge illuminated in red, white, and blue to commemorate the event, a V.I.P. cocktail reception brought 300 guests aboard the U.S.S. Constitution. Dinner was dramatically signified by the firing of a canon.
Arnold Worldwide and design and production partner Tyger Productions teamed up to build the event from the ground up. Beginning with an empty pier, the team erected a massive 13,000-square-foot tent (164 feet long by 82 feet wide), which producers said was the largest in the history of the Navy Yard. To emphasize the views of the Boston skyline, a dramatic 13-foot wall of glass dominated one side of the tent, bringing the outdoors in.
To balance the scale of the large-structure tent, Tyger Productions, working on this event for the first time, designed and fabricated a custom installation of undulating translucent panels suspended from the ceiling. The dream-like canopy of clouds masked the ceiling structure and created a breathtaking visual that also made for a more intimate feel in the tent. "The ceiling treatment softened the space," said company founder and principal Ty Kuppig. "Unless you're going for an industrial feel, exposed metal tends to take away from an event. By working with the height of the space, we were able to create an intimate, cocoon-like setting."
As the sun set outside, a dynamic lighting design illuminated the cloud ceiling treatment over guests, mimicking the sunset outdoors. "It went from a light yellow to oranges to fuchsia to finally a starry night done gradually over the course of hours so as not to be too obvious," said Kuppig.
While the cloud-like canopy overhead created a dramatic statement, a similar level of detail was paid to the dinner settings themselves. A mix of round tables with gunmetal grey linens and long rectangular tables with salvaged wood tops created a warm but modern look with slight military inspiration, accented by elegant touches of vintage gold and mercury glass.
Centerpieces on the round dining tables alternated between large cement urns of planted succulents and reclaimed wood and more whimsical centerpieces composed of white roses, live moss, and gold manzanita branches encased in dramatic blown glass cloches. The long tables received subtle but elegant rows of mercury glass hurricanes whose bases were wrapped in rope, and large preserved boxwood spheres offering soft illumination and brilliant pops of color to punctuate the neutral, sophisticated palette.
"Nothing too specific, certainly nothing themed," Kuppig noted of the decor. "With the mission and the content, it felt like it would detract from that to give it a theme; instead, it was about letting the speakers shine and engage with their guests. By handling the design in the way we did, it focused attention to what was being said—not just what they saw."
Dinner from Gourmet Caterers featured a pre-set first course of baby spinach and frisée salad with fall pears, candied nuts, Great Hill blue cheese, and a bacon vinaigrette followed by main course options of a grilled sirloin "steak house style" or eggplant, goat cheese, and asparagus cannelloni. Dessert consisted of a chèvre cheesecake with molasses cookie crust.
Following dinner, guests were treated to a performance by Emmy- and Tony Award-winning actress and singer Kristin Chenoweth.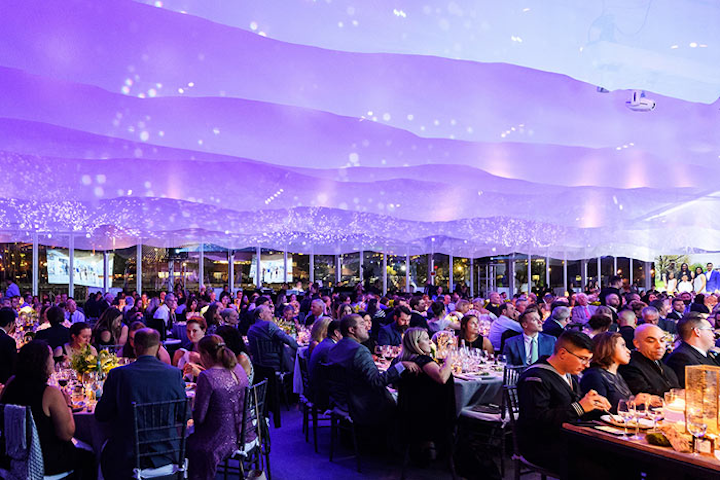 Photo: Ned Jackson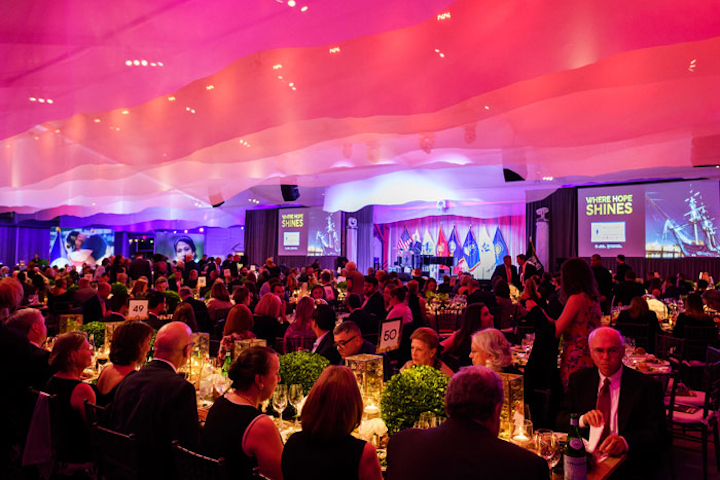 Photo: Ned Jackson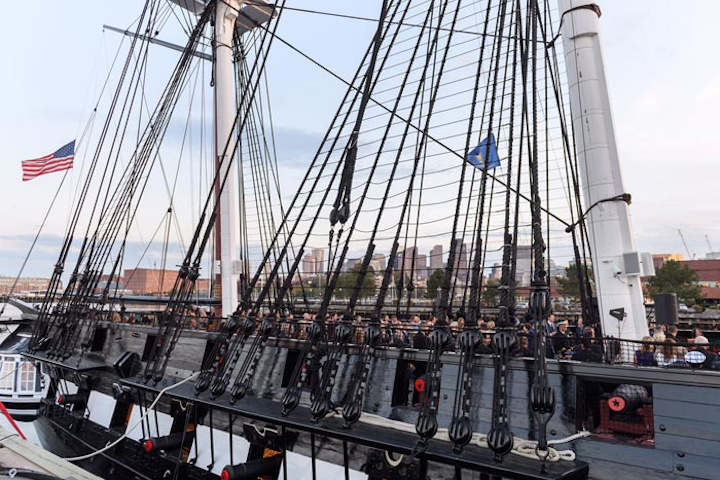 Photo: Ned Jackson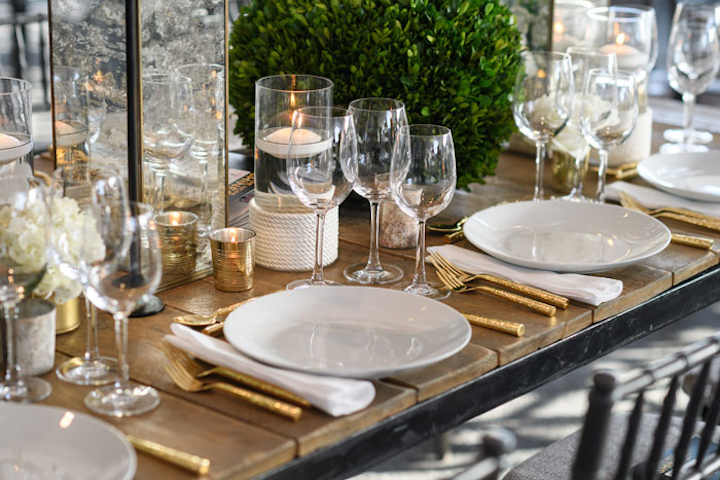 Photo: Ned Jackson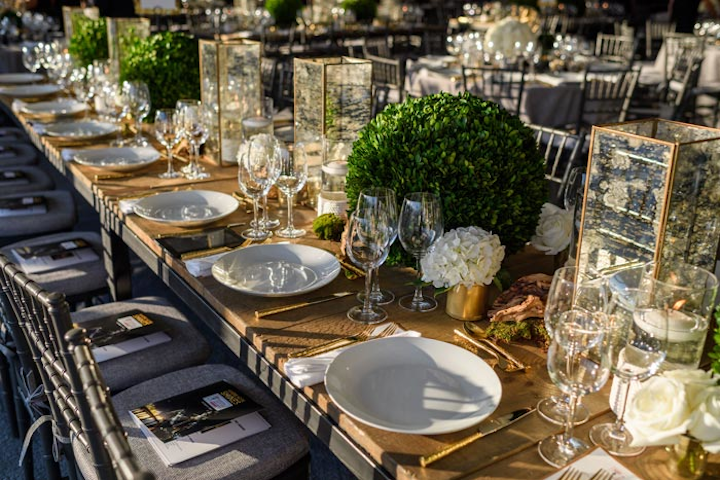 Photo: Ned Jackson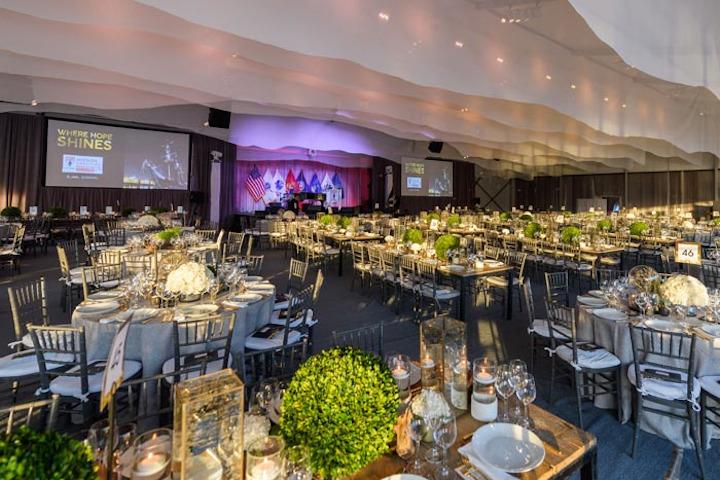 Photo: Ned Jackson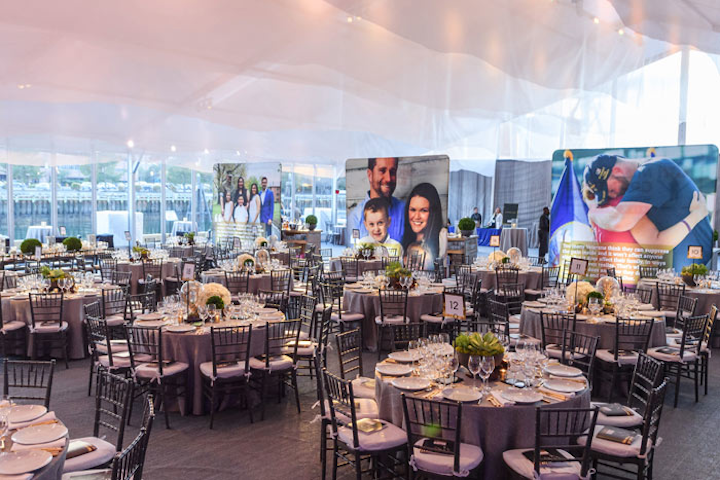 Photo: Ned Jackson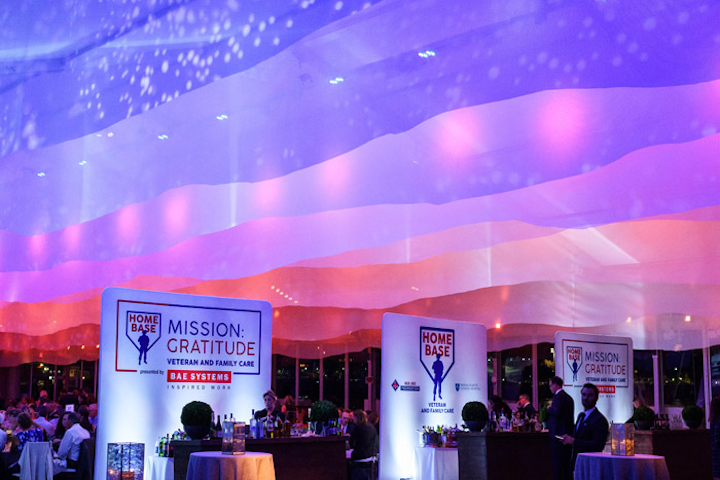 Photo: Ned Jackson
Featured Venues/Suppliers: