How Rubber Ducks Became a Glamorous Birthday Party Theme
For an extravagant first birthday party, one Los Angeles family wanted a whimsical wonderland of the yellow bath toys.
July 18, 2018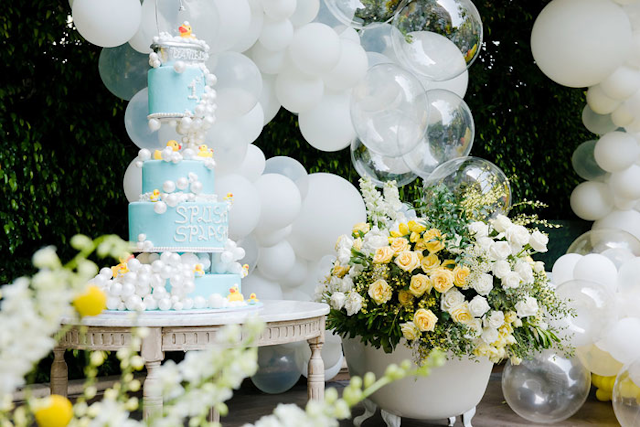 Next to the bathtub was an eye-catching blue cake, which was topped with more bubbles, rubber ducks, and the words "splish splash." On the top was a rubber duck taking a bath. Photo: Karina Pires PhotographyIn glamorous Los Angeles, even toddlers celebrate their birthdays in a big way.
Case in point: This whimsical wonderland of rubber duckies created for a first birthday party. Held at the Four Seasons Beverly Hills in late April, the event embraced the client's love of balloon structures and extravagant cakes in a big way.
"[The client] wanted us to create something amazing to celebrate her grandson's first birthday," explained Clarissa Rezende, co-owner of Los Angeles-based C Rezende Events, who was tapped to design and produce the event. "She is a huge fan and a collector of rubber ducks, so she wanted everything in the theme."
The summery, outdoor event was decked in on-theme yellow, white, and blue colors, and decorated with giant kid-friendly props and plenty of balloons. Every aspect was designed to tie into the "Rubber Duckland" theme, including a specialty cocktail, the DJ set list, the food presentation, and even the staff outfits.
One eye-catching highlight was the event's dessert table: A vintage bathtub was turned into a huge flower centerpiece, and clear balloons were used to resemble bubbles. A large blue birthday cake also adopted a bathtub theme, with bubbles and more rubber ducks, and a candy station featured fun yellow treats and props such as rain boots.
At the entrance to the event, a greeter wore a dress made of balloons; as an on-theme touch, she was wearing rubber-duck slippers and a shower cap. Other entertainment—including a saxophone player and a dancer—also wore themed outfits as they performed "Splish Splash" by Bobby Darin. Other entertainment included a paint-your-own-duck station and a bubble station. 
At the end of the party, each child got a gift basket made from a small bathtub, while adults received a rubber duck tea cup and tea infuser.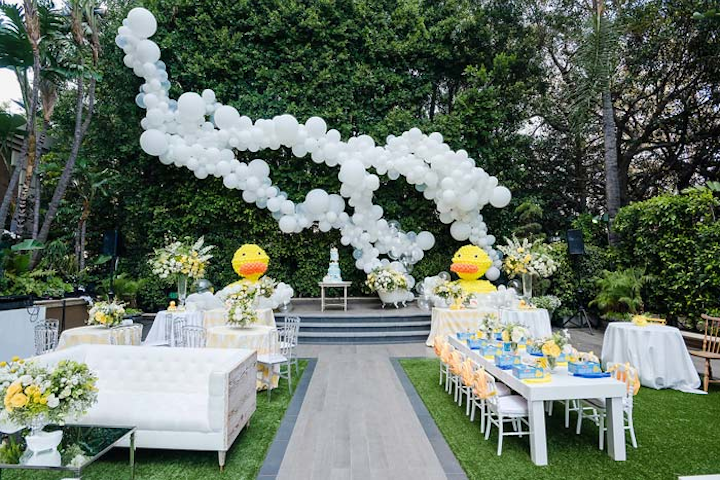 Photo: Karina Pires Photography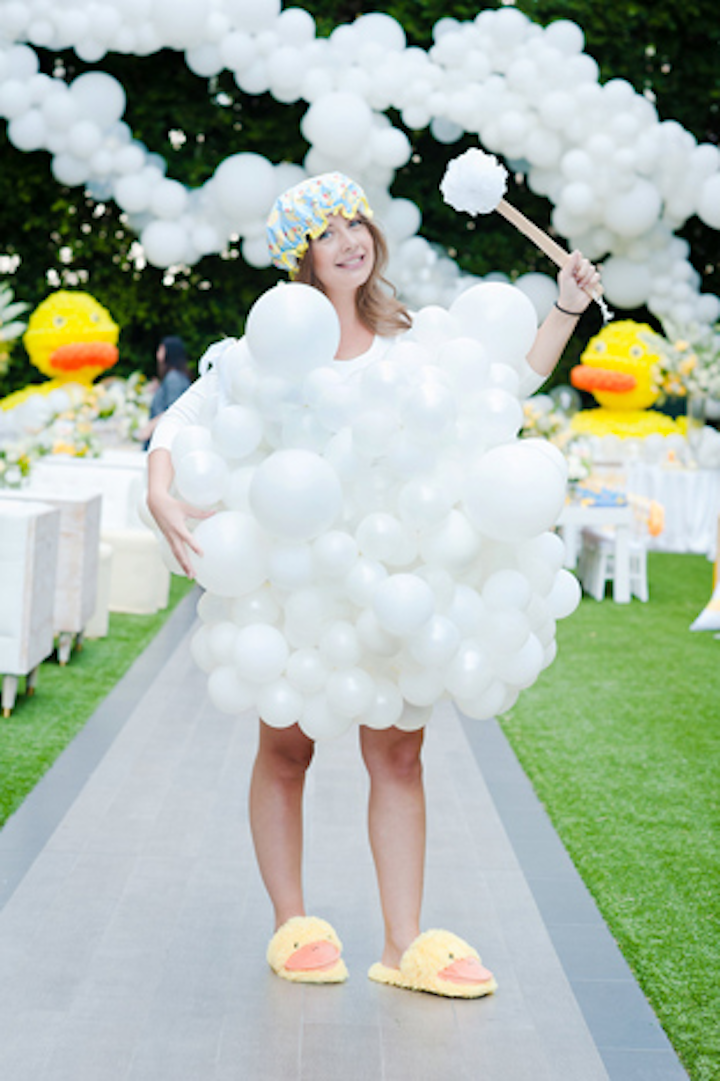 Photo: Karina Pires Photography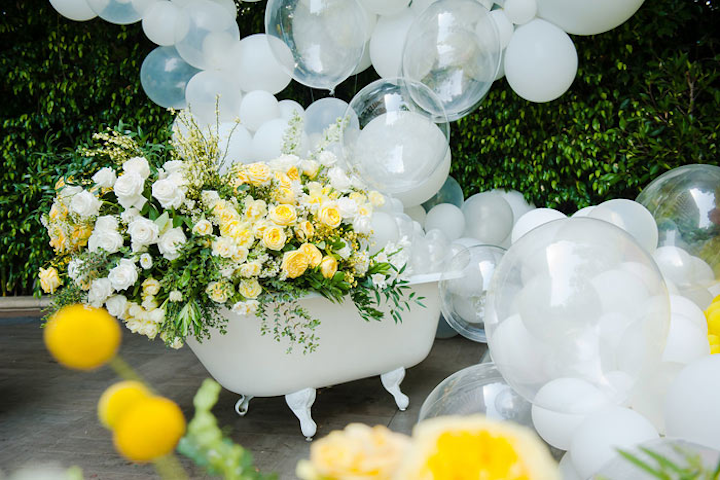 Photo: Karina Pires Photography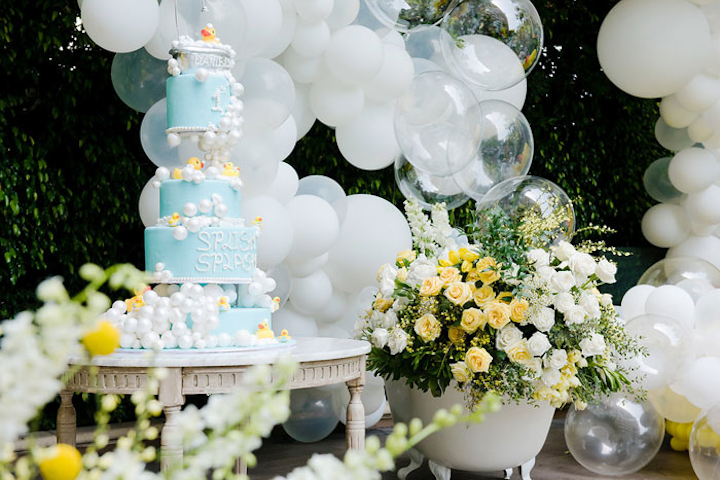 Photo: Karina Pires Photography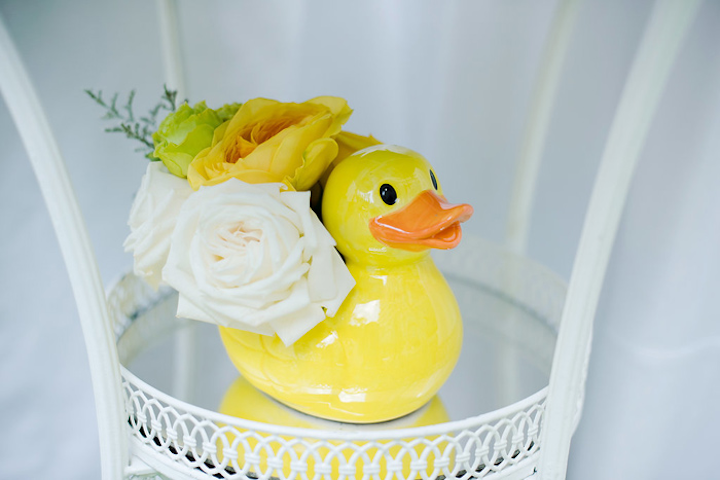 Photo: Karina Pires Photography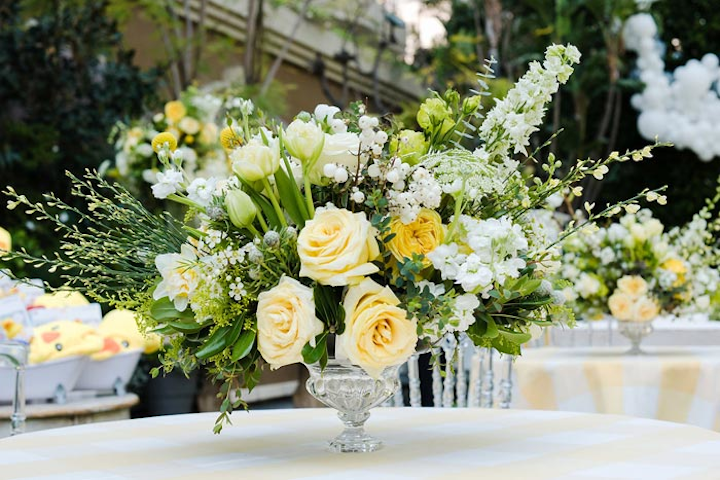 Photo: Karina Pires Photography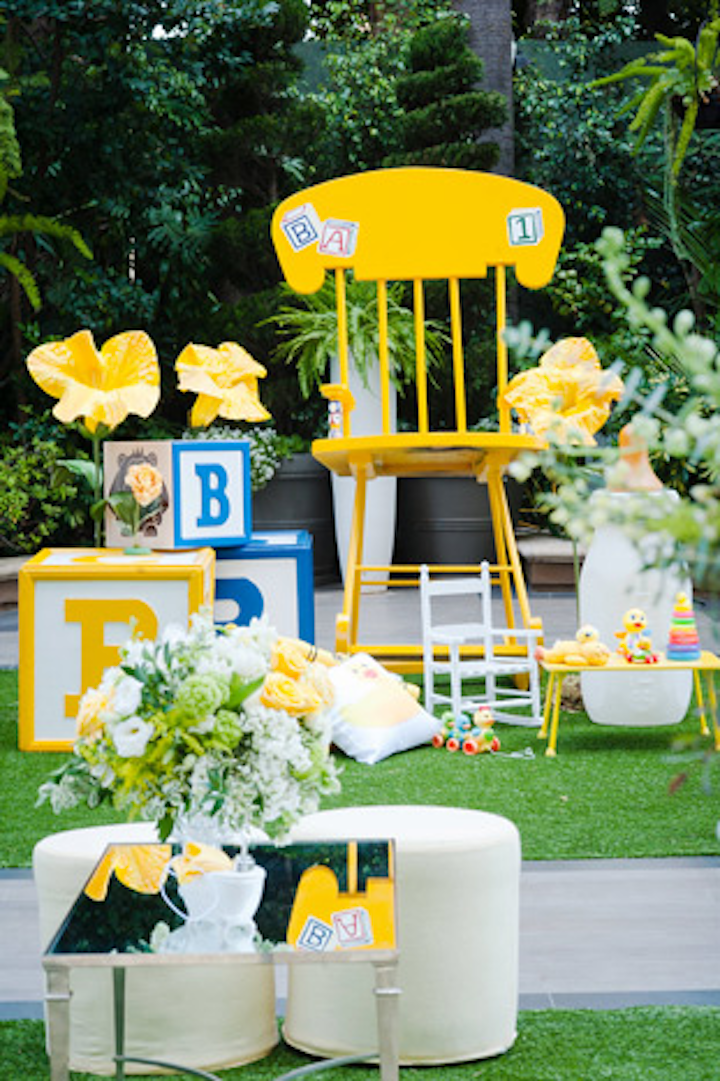 Photo: Karina Pires Photography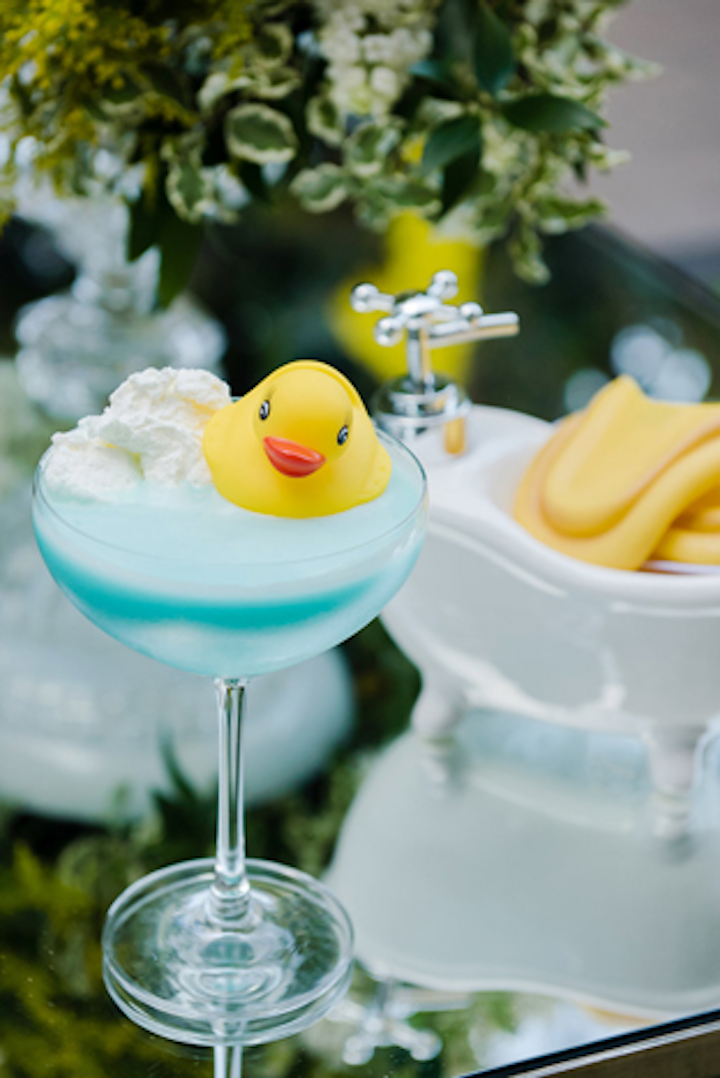 Photo: Karina Pires Photography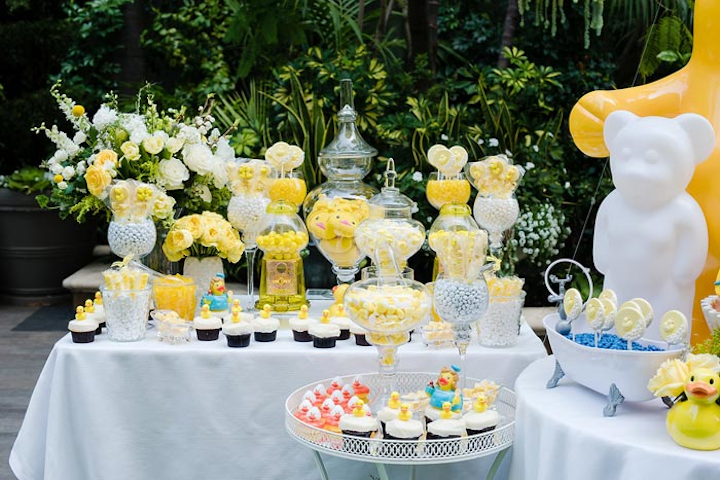 Photo: Karina Pires Photography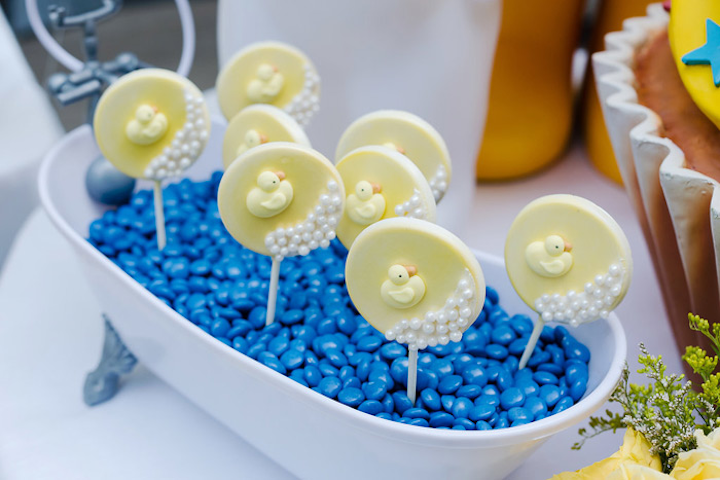 Photo: Karina Pires Photography
Photo: Karina Pires Photography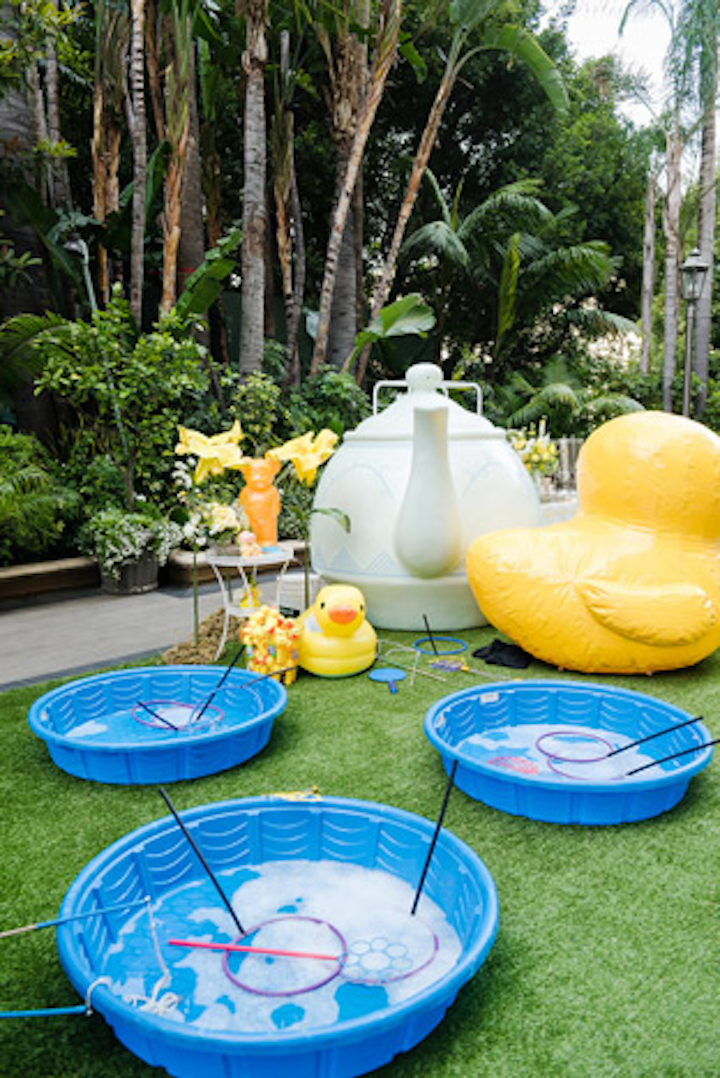 Photo: Karina Pires Photography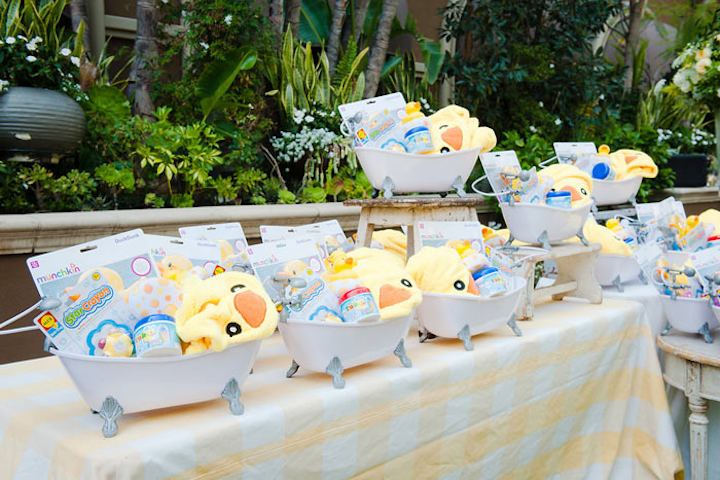 Photo: Karina Pires Photography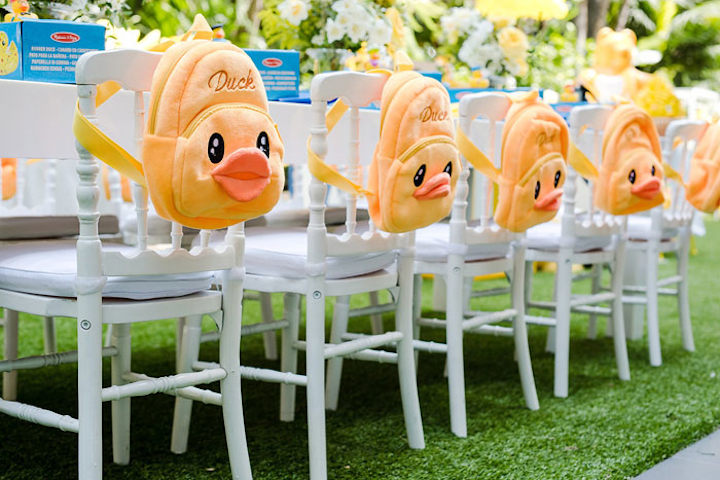 Photo: Karina Pires Photography
Featured Venues/Suppliers: