Do the Math: New York's Biggest Benefit Turned an Equation Into Event Design
A theme of "Robin Hood to the Power of You" invited guests to help solve the problem of poverty.
June 3, 2019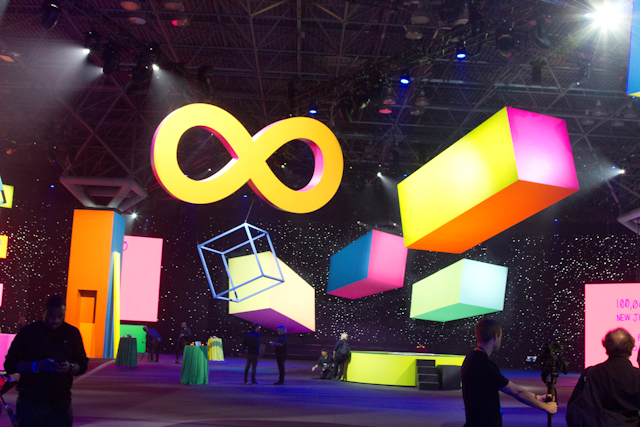 Large-scale symbols and shapes hung overhead in a galaxy-like atmosphere. Some were 3-D, others were trompe l'oeil.Photo: Lisa Vecchione/BizBashNEW YORK—The Robin Hood Benefit raises tens of millions of dollars each year to support the foundation's mission of ending poverty in New York. It's an evening that pointedly does away with conventional gala traditions like a step-and-repeat and a black-tie dress code, drawing 4,000 guests to a room where you might find yourself standing next to a billionaire, professional athlete, or television star.
This year, they all went back to school.
The theme of the event, held May 13 at the Jacob K. Javits Convention Center, was "Robin Hood to the Power of You." The idea directly factored donors into the equation for finding solutions to issues like hunger, unemployment, homelessness, and more, according to Lindsay Carroll, the foundation's managing director for events and production. "You" is an inclusive word, she noted, and "the benefit is a celebration of the power of the community."

It also introduced a classroom math component that David Stark Design & Production—now in its 17th year designing the benefit—brought to life throughout the venue.
Marking the entrance was an oversize classroom desk and chair—with the event theme cleverly etched classroom-vandal style underneath the desk—and a digital blackboard writing out messages tied to the foundation's mission. From there, guests walked through a tunnel of 7,000 backpacks in colorful rows. (After the event, the backpacks were stocked with school supplies and donated.)
The cocktail space featured large-scale shapes and symbols turned into decor, such as an oversize calculator, ruler, pencil, abacus, a right angle, and the infinity sign. Some were rendered in 3-D while others were trompe l'oeil, Stark noted.
"We're decorating with math," he said.
Some fabricated pieces had embedded LED screens, such as a standalone bar contained in its own box-like room where an entire wall was a video screen. It was a new technique for Stark and created a "tension between what's digital and what's actual," he said.
About 70 percent of the guests had previously attended a Robin Hood benefit, according to Carroll. So "we challenge ourselves to tell the Robin Hood story in a new and fresh way," she explained.
Even the event entertainers were enlisted to share the message. Movement artists, under the direction of choreographer Sarah O'Gleby, contorted to fill purpose-built niches built into the event decor. They moved into the spaces one at a time and working with one another, which Stark described as "a poetic way of using the body."
Dancers and a marching band also helped transition guests to dinner. There, the star wattage increased with appearances from Gayle King and Keenan Thompson, a stand-up set from comic Sebastian Maniscalco, a surprise performance by Pharrell Williams, and a Game of Thrones parody in which founder Paul Tudor Jones dressed as Jon Snow.
The foundation has stopped releasing its fund-raising total—but a call for donations kicked off with the announcement of a $30 million grant. Then, guests raised hands to make individual donations of $1 million each. After an announced $10 million donation from a co-chair, the pledges continued until they totaled $23 million.
Next was a fund-raising challenge that pitted two halves of the room against each other to see which side would make the most pledges via email. On hand for that were former New York Giants defensive end Justin Tuck, retired New York Knicks star Allan Houston, and broadcasters Stephanie Ruhle and Willie Geist.
The evening closed with a Shawn Mendes performance, part of which was live streamed on Z100 radio and synched to a light show on the Empire State Building.
"Robin Hood to the Power of You represents all of the exponential power that's unlocked when the entirety of Robin Hood community comes together," Carroll said. "The board, donors, community leaders, staff and civic leaders all joining forces for good."

VENDORS FOR ROBIN HOOD BENEFIT:
Audiovisual: Verona Production Group
Catering: Union Square Events (for guests); Dega Catering (for crew and talent)
Choreography: Sarah O'Gleby
Decor, Design: David Stark Design & Production
Draping: Drape Kings
Event Management: Event Associates Inc.
Lighting: 4Wall Entertainment Lighting
Mobile Check-in: Checkin Tech
Portable Restrooms: On-Time Elite Coaches, Johnny on the Spot
Production (Event, Show & Technical): Nimblist
Production Staffing: Theatrical Resources
Rentals: Dimitri Carpet, Party Rental Ltd., Pete's Big TVs, Productions on Point, Road Radios/Road Wifi, United Rentals
Rigging: Christie Lites
Scenic: Atomic Design, SGPS
Security: Elite Investigations
Sound, Audiovisual: Clair Brothers Audio Systems
Special Effects: Pyrotek
Staging: All Access Staging & Productions
Talent Management: Michael T. Fiur Productions
Venue: Jacob K. Javits Convention Center
Video: Control Freak Systems, Scott Peterman/Petermania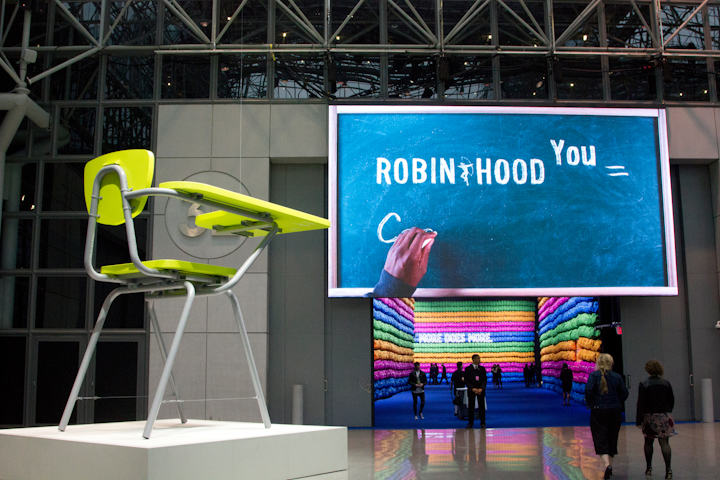 Photo: Lisa Vecchione/BizBash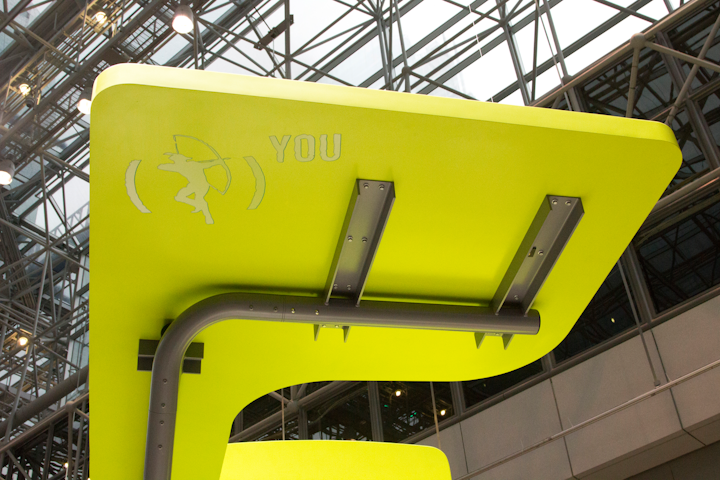 Photo: Lisa Vecchione/BizBash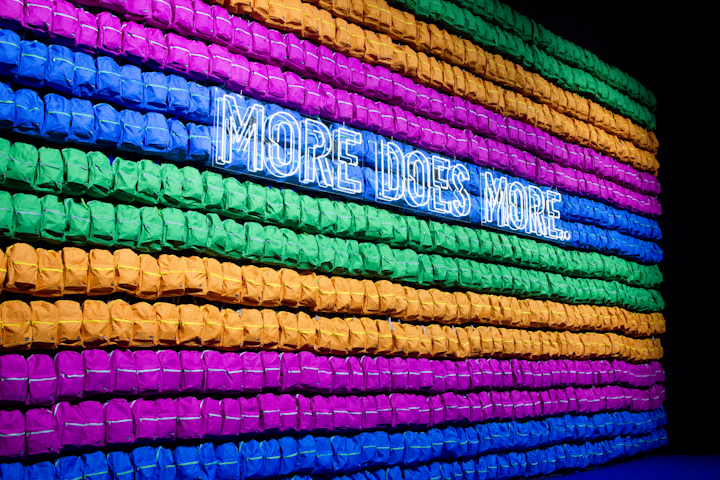 Photo: Lisa Vecchione/BizBash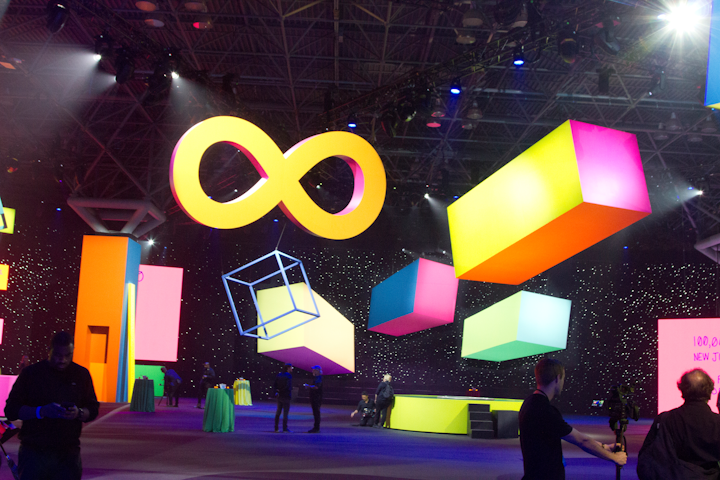 Photo: Lisa Vecchione/BizBash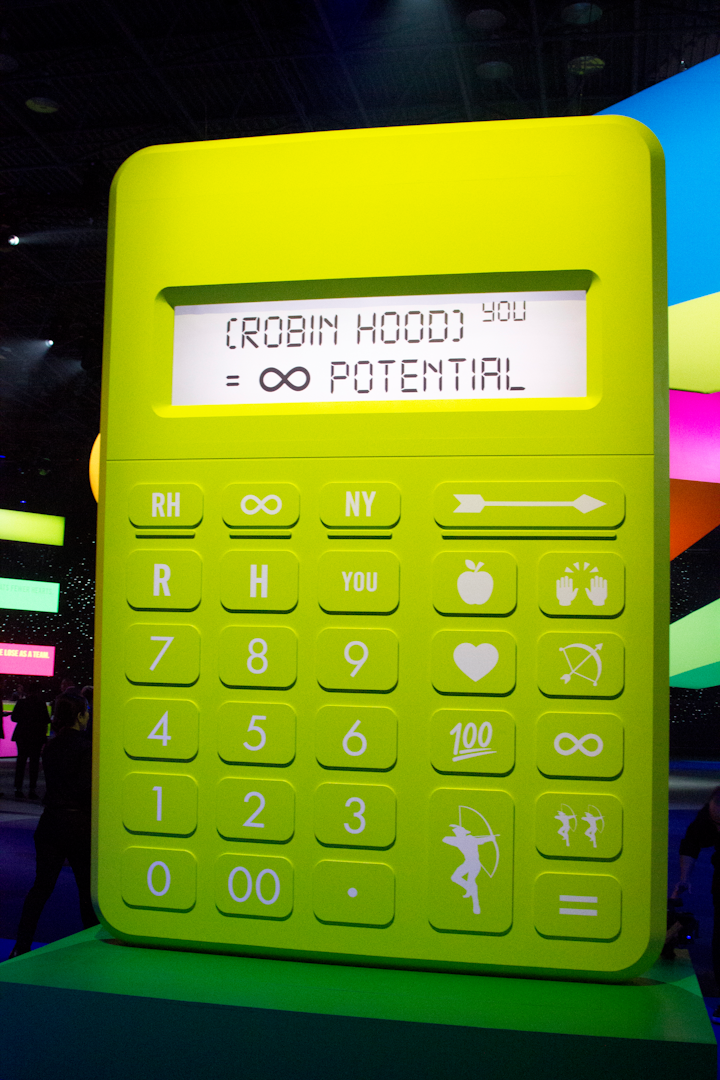 Photo: Lisa Vecchione/BizBash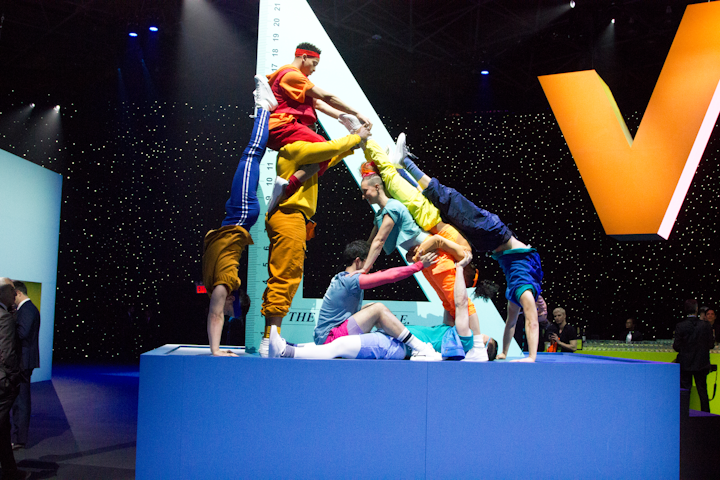 Photo: Lisa Vecchione/BizBash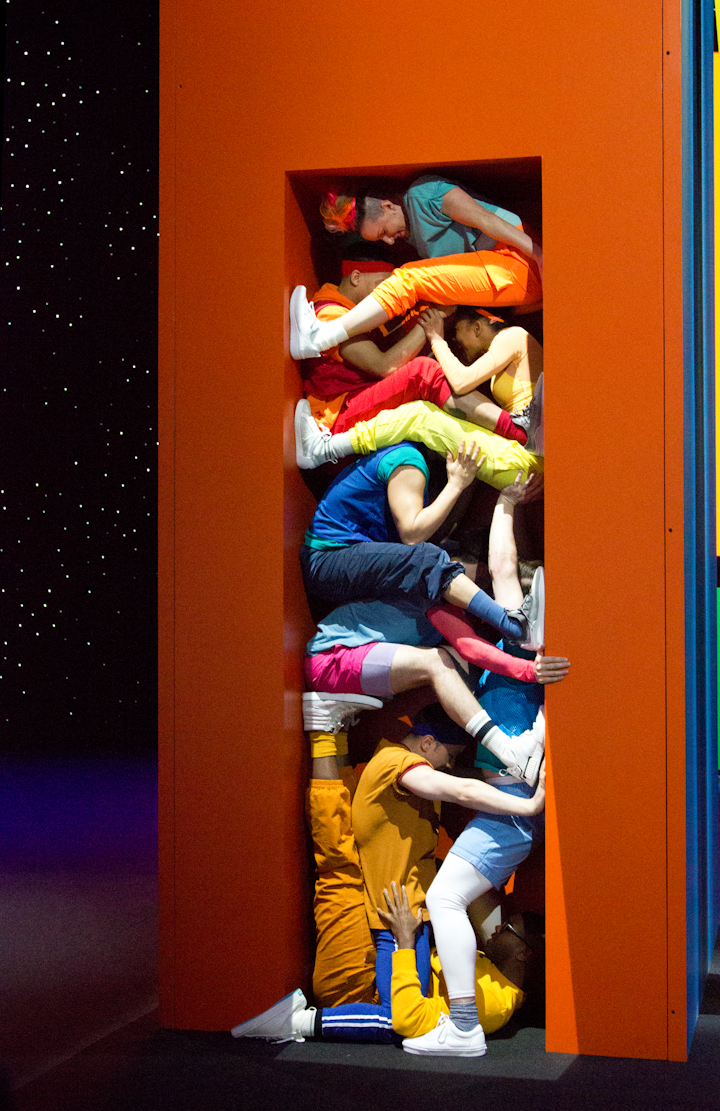 Photo: Lisa Vecchione/BizBash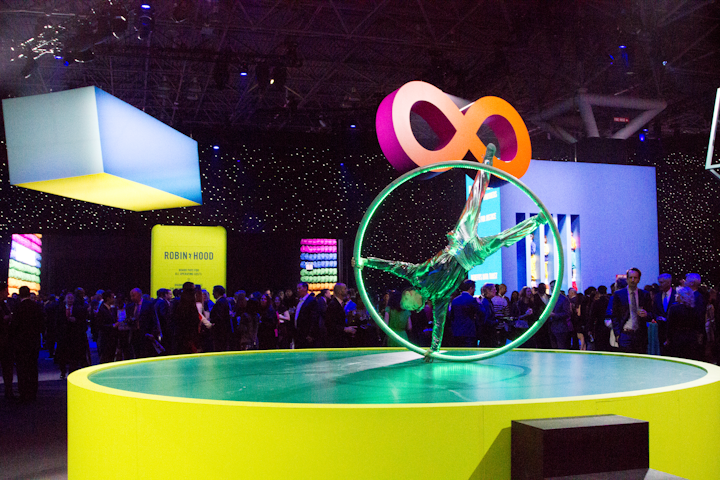 Photo: Lisa Vecchione/BizBash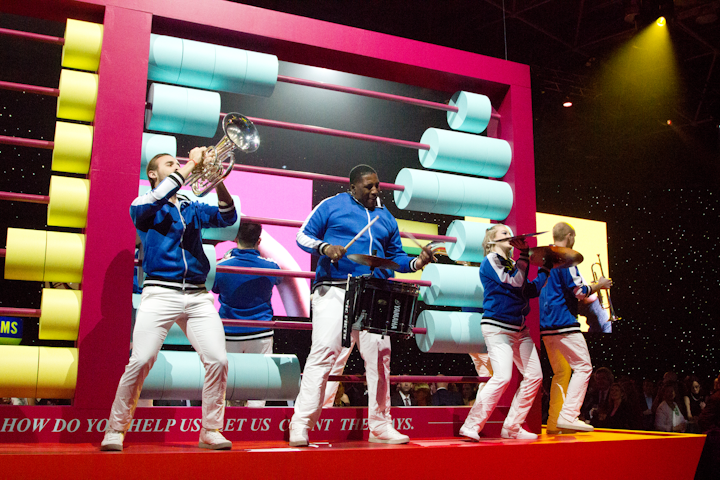 Photo: Lisa Vecchione/BizBash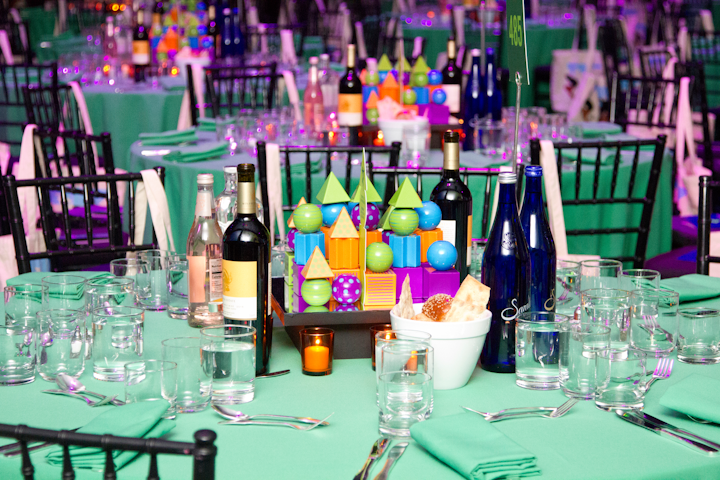 Photo: Lisa Vecchione/BizBash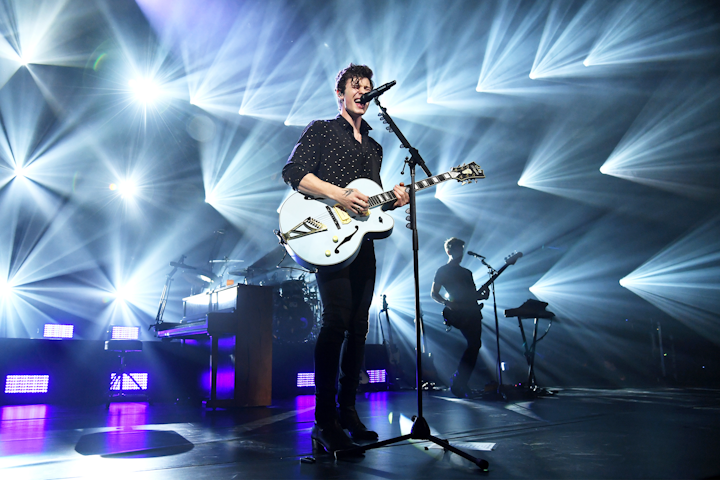 Photo: Kevin Mazur/Getty Images for Robin Hood Foundation