Will Patagonia's New Corporate Gifting Policy Affect the Event Industry?
The outdoor apparel company will start evaluating orders on a case-by-case basis, favoring eco-friendly businesses.
April 10, 2019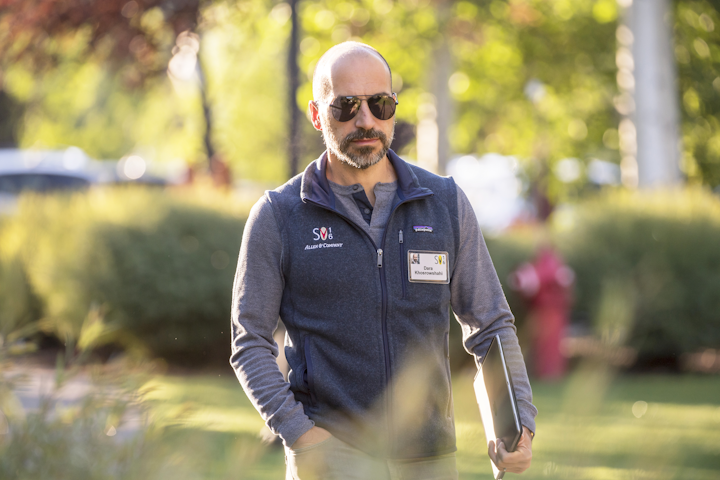 Photo: David Paul Morris/Bloomberg via Getty Images
Could the corporate gifting industry be turning into Scrooge?
Last week, Patagonia disclosed that it had revamped its policy regarding co-branded clothing, saying that it would prioritize companies that are charitable or mission-driven, and that it was "reluctant to co-brand with oil, drilling, dam construction, etc. companies that they view to be ecologically damaging."
The announcement came out in a somewhat roundabout way, via a tweet from the president of communications agency Vested, Binna Kim. She had been attempting to place an order for vests through a promotional company that handles Patagonia's corporate sales, but instead she received a rejection message.
Those co-branded vests were intended for a financial client of Dianne DiNardo, owner of OneSource Worldwide, a meeting and event planning company in New York. As part of her services, DiNardo coordinates with promotional companies to get event swag such as travel mugs, coolers, apparel, notepads, and pens into the hands of attendees. Brand-name items from companies like North Face, Vineyard Vines, Marmot, Helly Hansen, and of course Patagonia are go-to gifts for many of DiNardo's clients who are mostly within the manufacturing, law, finance, and food service industries.
"We were a little surprised," she said about the Patagonia rejection. "We had never heard a statement and neither had the promotional company that we worked with."
After Kim's tweet went viral, Patagonia did offer a statement about its new policy to BuzzFeed News, saying: "Our corporate sales program manages Patagonia's sales to other companies, non-profits and other organizations. We recently shifted the focus of this program to increase the number of Certified B Corporations, 1% For The Planet members and other mission-driven companies that prioritize the planet. This shift does not affect current customers in our corporate sales program."
DiNardo said that the initial order was eventually approved after Patagonia researched the client. She said she believes past orders for other clients may have been accepted because the clients were repeat corporate sales customers.
In its most recent corporate sales catalog, Patagonia states: "For each order, we require disclosure as to the type of company whose name will appear on the Patagonia product and how the product will be used. We reserve the right to refuse service."
Although the market for non-cash business gifts is estimated to total $125 billion, according to Seattle-based gifting company Knack's Business Gift Satisfaction Survey, Norbert McGettigan, C.E.O. of Impact Dimensions, a promotional product distributor, said he thinks "this industry represents a very small percentage of [Patagonia's] overall sales," estimating "maybe one to two percent." This may allow them to be more selective when accepting orders.
McGettigan, who deals with lifestyle brands such as Yeti, Swell, UnderArmor, and North Face, said he has yet to encounter a policy like Patagonia's; most retailers simply request that the corporate logo not compete with the brand logo.
In 2018, Patagonia, which describes itself as "the Activist Company," donated its $10 million tax cut to environmental groups and spoke out against President Trump's plans to downsize two national monuments. DiNardo said she believes that political stand may have affected its corporate sales. "I think every company is different and who they want to align themselves with and their stance is very individual. Patagonia at one point had aligned themselves politically and some companies pulled away from them because of that."
Right now, it's unclear if other big-name retail brands will follow in Patagonia's footsteps, but when it comes to corporate gifting it seems some things aren't for sale.
"I think for us going forward as event planners," DiNardo said, "when we are approaching a vendor, whether it is Patagonia or Yeti, we need to say to them, 'we're looking into you for a client that is in the spirits business or a client that's in the oil business. Do you have anything against co-branding with that industry?' I think that's going to be the new approach from the perspective of event and meeting planners like myself that are doing promotional items."