What Is One Way You Made an Event Invitation Exciting or Effective?
Event planners and stationery designers shared ways they grabbed potential guests' attention with event invitations.
February 14, 2019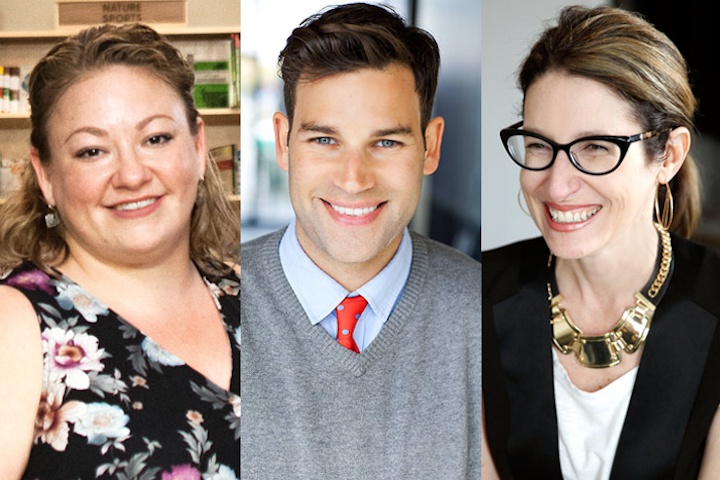 Photos: Courtesy of readers (all)
"We sent a box made entirely of chocolate and included a wooden mallet. Guests were asked to take a video of themselves breaking into the box using the mallet and then email their video to the host with their R.S.V.P. The experience was so unexpected and interactive for guests and resulted in some incredibly fun taped memories." 
Christine Traulich, founder and creative director, RedBliss Design, New York
"I always try to incorporate the information and photo together. For example, we hosted a ladies night and used a black and white image with ladies chatting. The information was included on their hemlines and the date and time were on the shoes."
Ashley Clay, owner, Eventfully Yours, Manchester, New Hampshire
"We created a tease marketing campaign leading up to the invite itself. We created a big announcement that was vague in nature to pique the curiosity of our attendees. We followed up with minor details a few days later, slowly revealing more information leading up to the actual invite itself. Drip marketing campaigns are a fun and effective way to engage with audiences on multiple occasions. They not only create user engagement and visibility, but they make the invite fun and playful." 
Eyal Simko, creative director, The One Up Group, Los Angeles
"Hand calligraphy or social writing on the envelopes. It sets the tone for your special event. They will get opened!"
Elaine Sisman, founder, Calligraphy by Elaine, Miami Beach
"We believe that the invitation can set the tone for the celebration, so it should be informative but also exciting. For a recent 'awards event'-theme celebration, we collaborated on a design for an oversize hot pink metallic custom envelope that opened like an award envelope. The color, the size, the choice in stock, and the experience of opening it revealed to our guests they were in for a true experience."
Danielle Couick, principal and creative director, Magnolia Bluebird Design & Events, Washington
"Back in the 'You've Got Mail' days of AOL, Cher was our mystery voice and we used a chip in the invite with her saying that iconic phrase to invite V.I.P. guests to our reveal party."
Janet Abbazia, chief experience officer, Sweet Tea Events, Atlanta
"To add excitement to an event invitation, I like to add pops of color, typically ones that are being utilized again in the decor so the event experience begins with the very first taste guests receive. To make event invitations more effective, adding phrases like 'space is limited' and 'invite non-transferable' has worked for my team, as they seem to imply a level of exclusivity, therefore leaving guests with a stronger urge to reserve their spot. Also, when sending invites in an electronic format, including a direct link to R.S.V.P. has definitely increased the amount of responses we receive."
Mandy Bianchi, founder, Bianchi Productions, Los Angeles
"Gamification has become a popular way to tease your audience into interacting with your brand pre event. Try sending out your invite as a digital puzzle, with subsequent emails including clues and questions that unlock new pieces. Upon completion of the puzzle—unlock prizes or discount pricing. Alternatively, for those high event incentive programs, send your winners an iPad fully loaded with a destination teaser video, program information, and details on the trip, fellow attendees, and what they can expect to see and experience on the trip. The extra bonus: The iPad itself becomes a fabulous gift for each winner while also providing a savvy way to share the program information."
Cate Banfield, vice president of solution design and strategy, BCD Meetings & Events, Chicago and Toronto
A version of this story appeared in the Winter 2018 issue of BizBash.
Featured Venues/Suppliers: