Five Ways to Create the Best Meeting Ever
October 9, 2018
Looking for ways to elevate your next event? Give your event a sophisticated, professional look with customized materials you can create yourself.
With free templates in the Avery Design & Print software, you can add a business logo to your meeting supplies, coordinate the look on all your printed collateral, and even do a mail merge to quickly print personalized materials for each attendee.
Avery printable products such as labels and cards are easy to print right from your desktop printer. Or you can have them printed for you by our professional printing service, Avery WePrint™.
1. Make Your Materials Look Top Notch
Printers aren't perfect, so we did something about it. Avery Labels with Sure Feed™ technology are engineered to deliver a more reliable feed through your printer. The result? Better print alignment, less jamming, and no more wasted labels—enabling you to deliver a professional look on your labeled materials.
2. Make Introductions Easier With Name Badges
These Adhesive Name Badges print together on a sheet. With the unique Peel-Away design, you can separate each one while keeping the backing of each name tag on until ready to apply. Separated name badges are easier to distribute or arrange alphabetically on a table for pick up.
3. Fuel the Crowd With Company-Branded Snacks
No matter how long your meeting is, attendees will appreciate having snacks on hand. Bring in the bagels and donuts, or get a bulk bag of candy to create individual sugar-rush servings.
Create a candy table so everyone can fill a pre-branded candy jar with their favorite treats. The business logo printed on specialty labels gives these snack jars a nice touch that says, "My company can motivate me with candy." Well, maybe that's not exactly the case, but it takes the stuffiness out of the meeting, doesn't it?
4. Use Easy-to-Read Tent Cards on Tabletops
Name badges are great for face-to-face encounters. But if your eyesight isn't 20/15, these tent cards printed with large text come in handy. Now it's easier to identify the people around the table without squinting. Great for panel discussion groups or setting up a seating arrangement at a luncheon or conference.
5. Create Professional-Looking Presentations
Yes, we live in a digital age. But if you've got handouts, do you want your attendees searching their inboxes to find them? Save them the struggle and distribute your presentation at the meeting instead (and send the soft copy later). Ditch the stapled pages of paper, though. A sturdy binder and set of dividers (such as Customizable Table of Contents Dividers) raises the bar. Easily add section titles, graphics, or company logo to the table-of-contents page to create dividers with a professional look that leaves a lasting impression.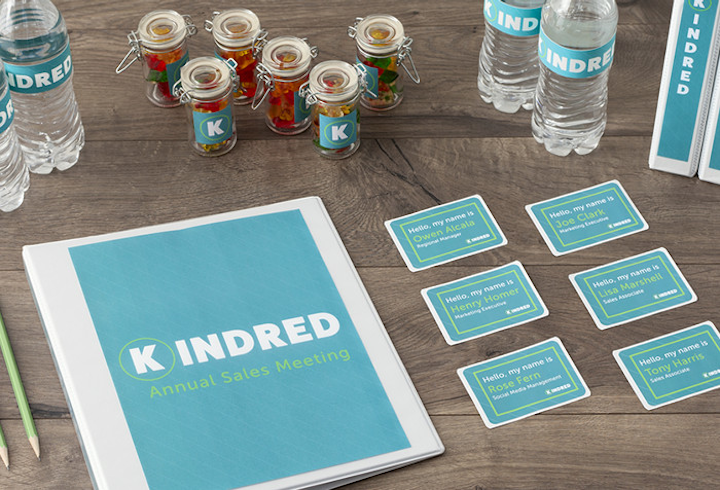 Photo: Courtesy of Avery Products Corporation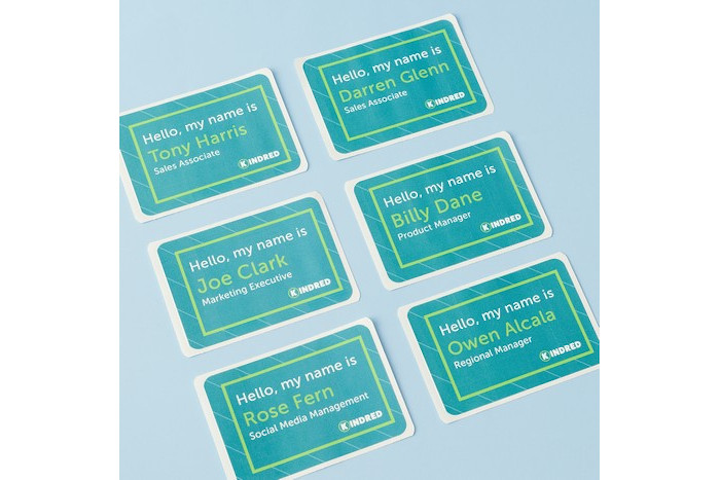 Photo: Courtesy of Avery Products Corporation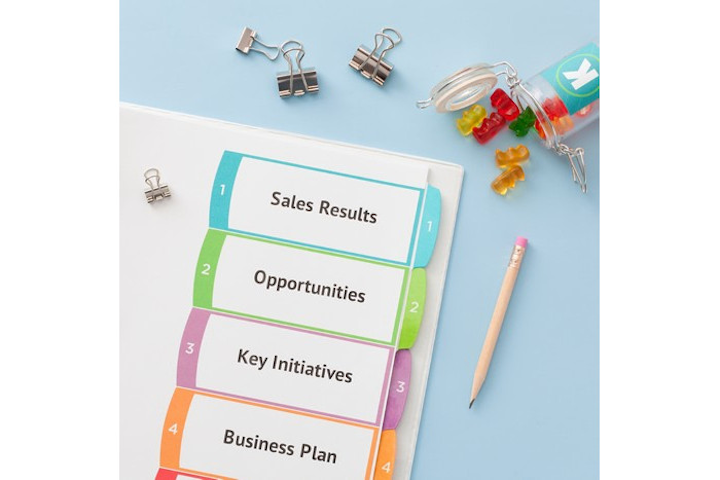 Photo: Courtesy of Avery Products Corporation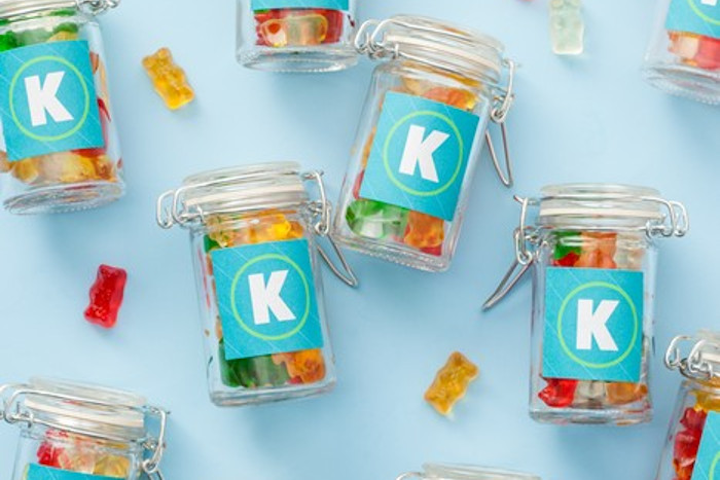 Photo: Courtesy of Avery Products Corporation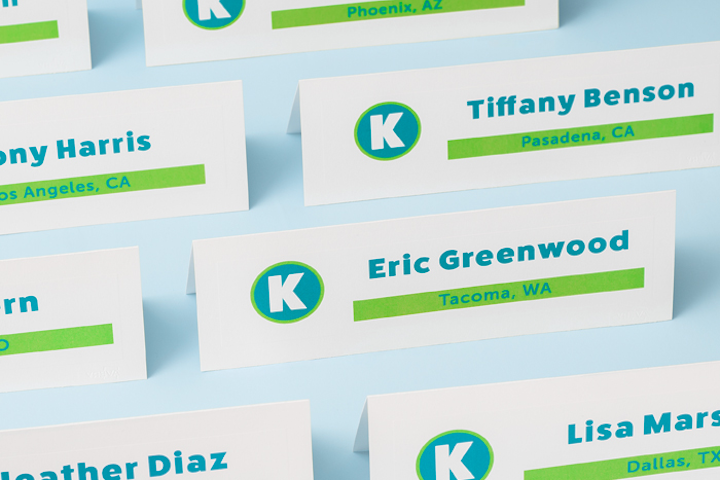 Photo: Courtesy of Avery Products Corporation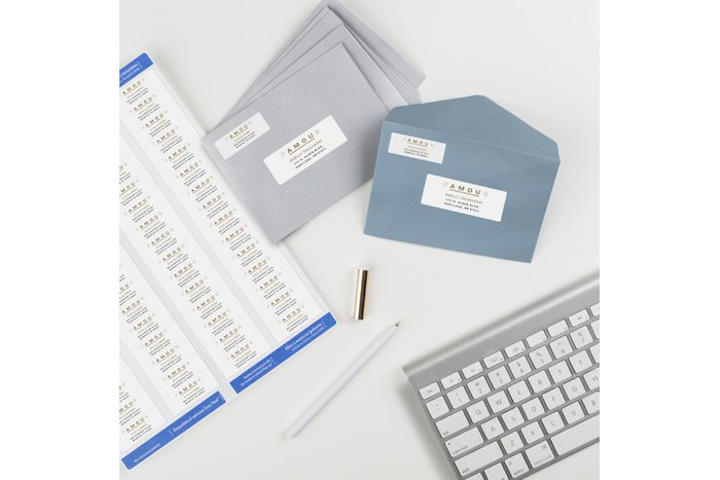 Photo: Courtesy of Avery Products Corporation