"Ecosystems" Exhibit Inspires California Science Center's Gala With New Tented Dinner
March 23, 2010
Longtime guests of the California Science Center's Discovery Ball this year found an even more elaborate gala on March 20. Organizers, led by vice president of food and event services Christina Sion, put together an event to serve as the grand opening of the museum's new wing and "Ecosystems" exhibit, which included a decked-out party tent and a look inspired by various global terrains. (The event will return next year to its long-running Discovery Ball name.)
Sion said the goal for the gala was to retain last year's budget and include the new tent—far from a simple task. The museum seated 730 guests, down from 740 last year, but because the minimum table price jumped from $5,000 to $10,000, the gross revenue goal also increased—to more than $1 million.
"'Ecosystems,' our new wing that will double the Science Center's exhibit square footage, was our inspiration for this year's gala," said Sion. "We tried to bring to life various exhibits within the new wing throughout the event, from our field station registration area to our cocktails with vignettes that mimicked three of the new Extreme Zone exhibits."
A signature of Sion's work at the annual gala, thoughtful details abounded—starting with a safari-style guide who accompanied guests up the escalators on their way in, describing all the evening's features and activities during the ride to the cocktail area, where Border Grill & Ciudad catered. A troupe of South Pacific dancers led guests from cocktails through the exhibit to the dinner tent, done in an underwater motif, complete with light fixtures that mimicked jellyfish overhead.
"This year we especially enjoyed the challenge of transforming an enormous tent into an intimate underwater environment worthy of a lovely dinner party, and we had the most fun creating our 'Good Time Tiki Bar' by scouting the best props and customizing what we could not find," Sion said. "For our field station-style guest registration, we sent an email to all of our staff asking for everyone to donate props. We received great items including kayaks, mosquito and camo netting, Coleman stoves, and sleeping bags. It was more fun than prop shopping, and cheaper too."
In keeping with the global ecosystems theme, among the after-dinner offerings was a chance to see 3-D surf film The Ultimate Wave Tahiti in the complex's Imax theater.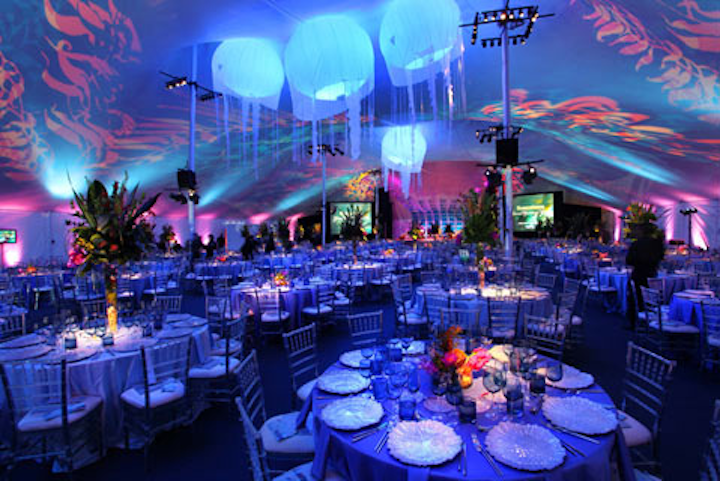 Photo: Nadine Froger Photography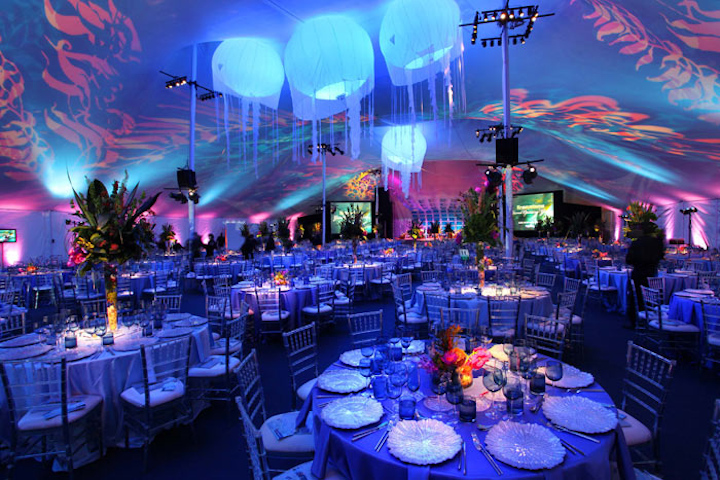 Photo: Nadine Froger Photography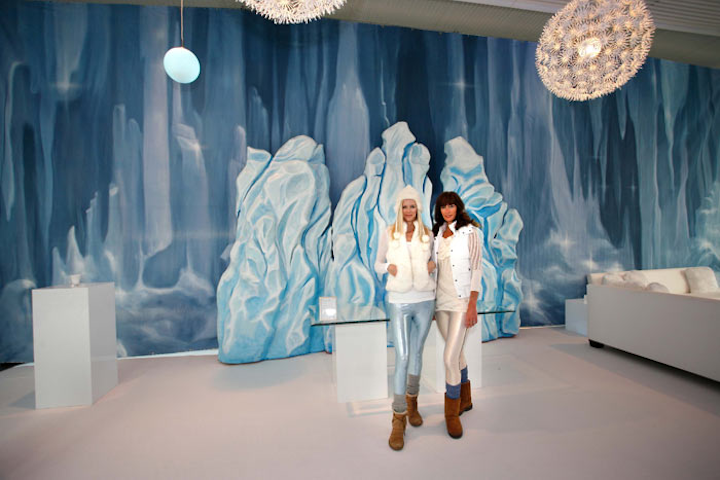 Photo: Nadine Froger Photography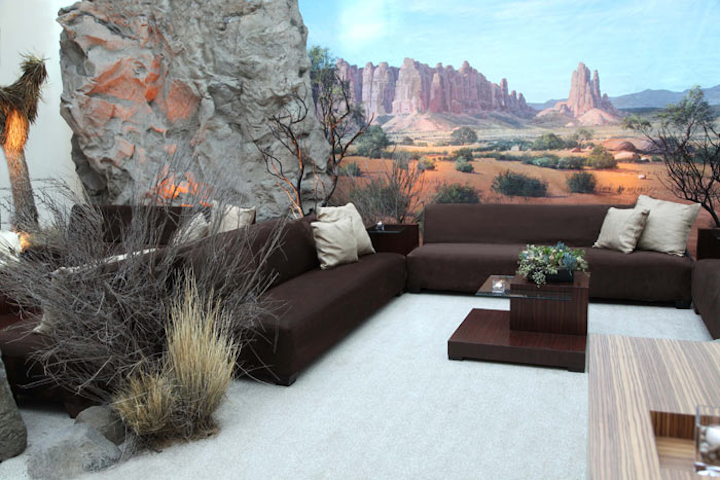 Photo: Nadine Froger Photography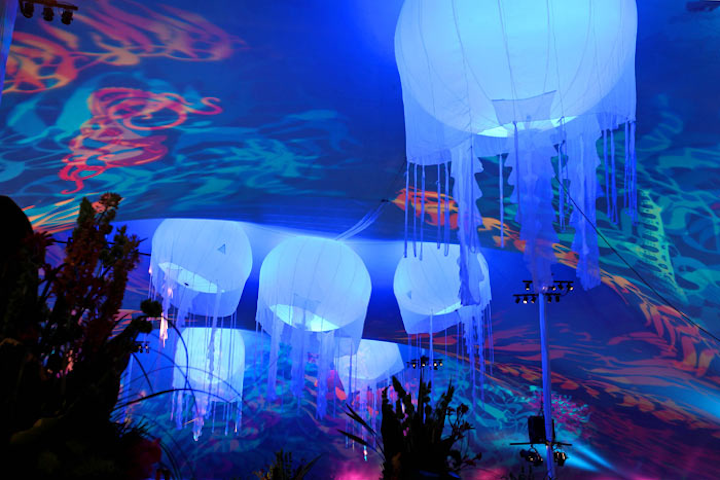 Photo: Nadine Froger Photography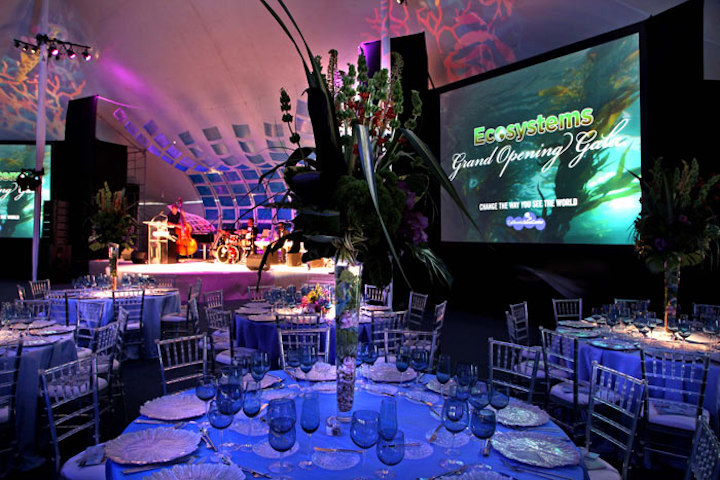 Photo: Nadine Froger Photography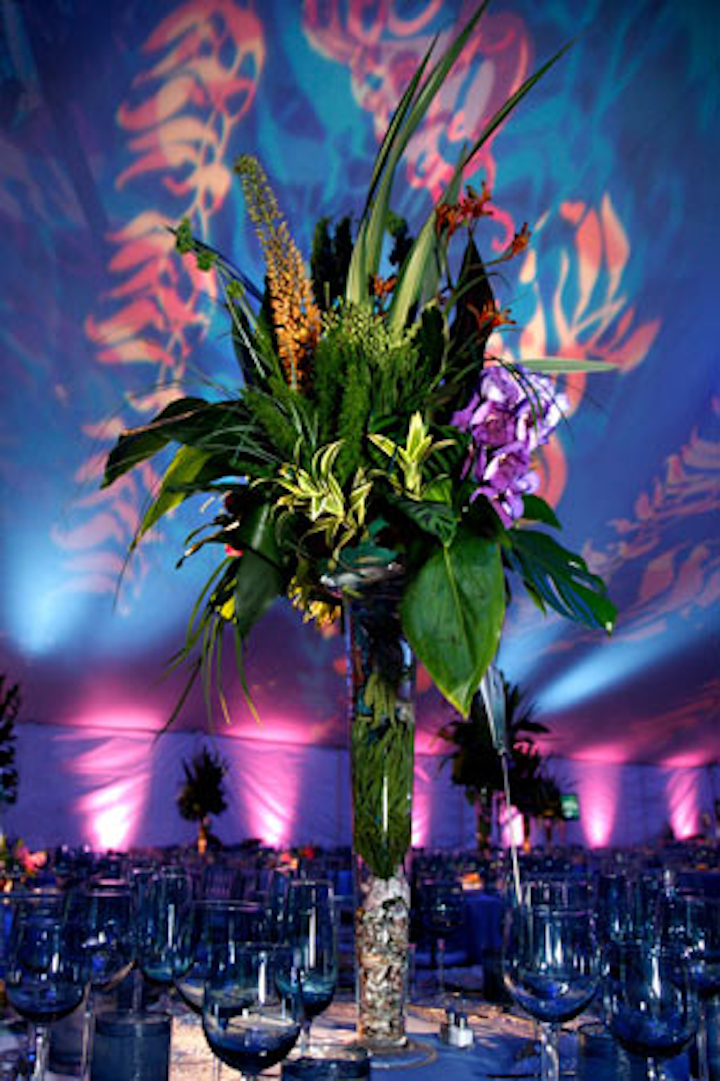 Photo: Nadine Froger Photography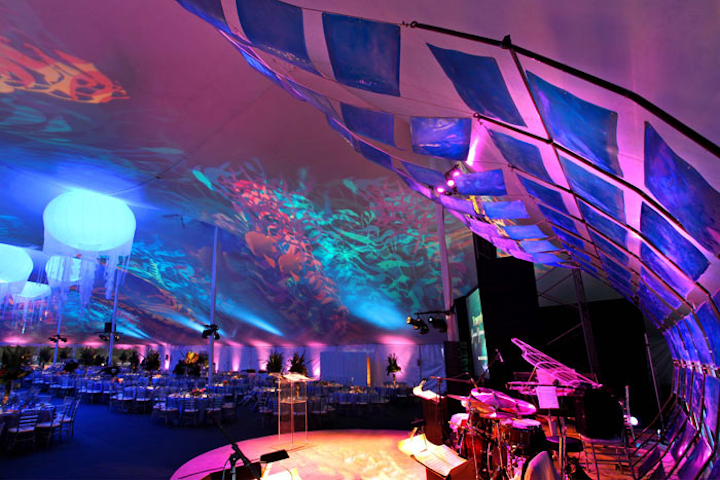 Photo: Nadine Froger Photography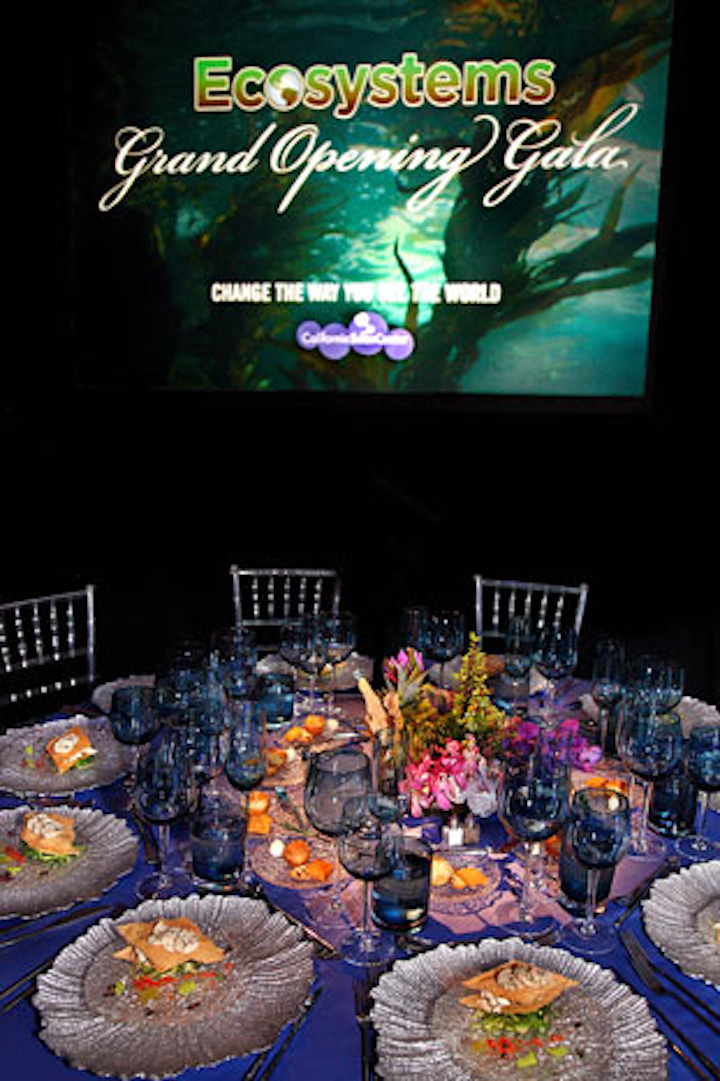 Photo: Nadine Froger Photography
Photo: Nadine Froger Photography
Photo: Nadine Froger Photography
Featured Venues/Suppliers: