Think Outside the Box and Shake Up Boring Decor
April 12, 2018
Gone are the days of meeting attendees squirming around in uncomfortable conference chairs. Out with bare, boring booth setups at trade shows. Say goodbye to overused, outdated wedding and event decor. It is time to think outside the box and look for soulful options with flair, something people will remember and appreciate.
With the creative world and resources at our fingertips, events have transformed into experiences, with organizers shifting their focus to creating environments that are both notable and comfortable for guests.
Whether styling a lounge in the middle of an exhibit floor or creating an environment for a corporate retreat, workshop, whimsical wedding, or national sales meeting, brand personality and attitude must shine through all aspects of the attendee experience—starting with the design.
Upholstered chairs, luxurious sofas, bright rugs, fun accent pillows, stylish coffee tables, and interesting props have the potential to brighten up an otherwise dull event space by creating an inspiring and engaging atmosphere. "I cannot tell you how many personalities just one of our sofas has taken on, depending on the environment in which it has been placed and what it has been paired with. Specialty furnishings definitely help create a buzzworthy affair," said Tammy Basten, C.E.O. of Hudson Valley Vintage Rentals, a boutique furniture and prop rental firm servicing Upstate New York. "We are always striving to provide more options for planners, producers, event designers, art directors, and the like. HVVR is in the niche rentals business, but we consider ourselves, first and foremost, to be in the business of hospitality.
Established in 2014, Hudson Valley Vintage Rentals offers unique furnishings and decor, made up of mostly one-of-kind pieces that help tell a great story. Its inventory began with curating a collection of authentic vintage finds and has since evolved into providing many genres of vintage, as well as modern and urban offerings that have been thoughtfully thrown into the mix. Whether it be for a corporate event; meeting; film, television, or photo shoot; wedding; or other social celebration taking place in the Hudson Valley and Catskills regions, HVVR is here to take your experiences to the next level. Visit hudsonvalleyvintagerentals.com or call 917.804.9874 to discover unique options that are sure to shake up your next event!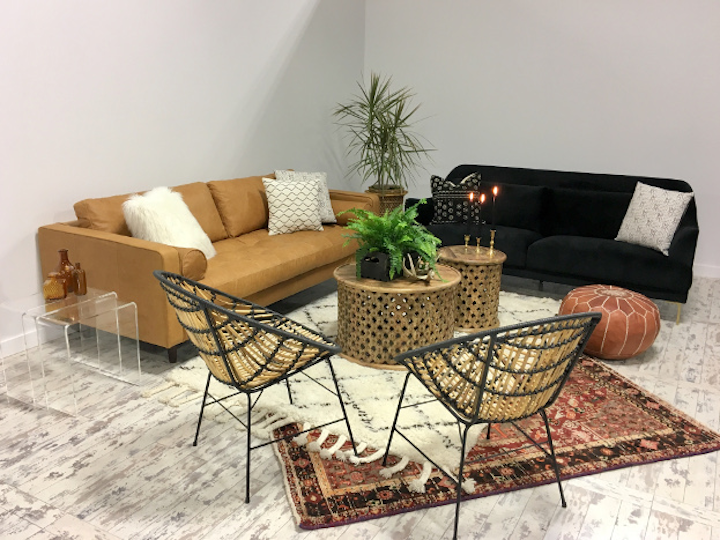 Photo courtesy of Hudson Valley Vintage Rentals
Featured Venues/Suppliers: