Milestone Birthday
Mariachi tunes, a choir, confetti cannons, and springlike colors enlivened the YMCA's big bash.
May 31, 2007
One of the biggest challenges for a host entertaining 1,000-plus guests is creating an intimate ambience in a venue the size of a warehouse. For the popular 125th anniversary celebration of the YMCA of metropolitan Los Angeles, soft, indirect lighting and spotlights warmed up the vast California Ballroom of the
Bonaventure Hotel
. The lighting scheme did double duty as a branding element: Gobos of the Y's logo shone at various points along the walls at the May 16 event.The design was the handiwork of event producer Peggy Kelley of
Timeless Celebrations
, who fashioned the space with fellow producer
Progressive Events
, Y executive vice president of financial development Dyan Sublett, and vice president of financial development Wendy Menchaca. The sense of warmth and inclusiveness extended to the design of the stage, which featured large semicircles reaching toward one another, representing "a hug, arms around the community," Kelley said.
A dense hedge of
Brad Larsen Florals
' purple hydrangeas at the foot of the stage helped brighten and unify the room, where tablecloths and centerpieces featured springlike colors of purple, apricot, and lemon.
After polishing off tarts embellished with chocolate Y's, guests rose to their feet with the 40-person choir's rendition of "When the Saints Go Marching In." Los Angeles City Council president Eric Garcetti took the stage for an address, followed by award presentations and an encore performance by the choir. As the crowd trickled out the door, toting commemorative books and DVDs, there was a festive surprise yet to come: Silver streamers shot out of
Artistry in Motion
's confetti cannons lining the front of the stage.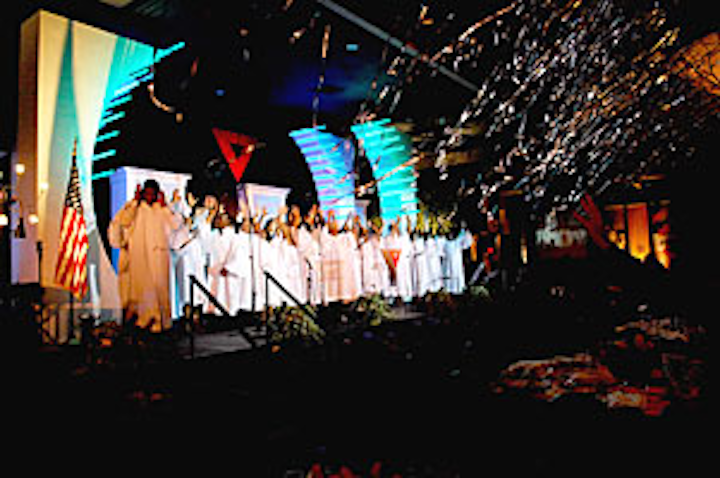 Photo: Don Milici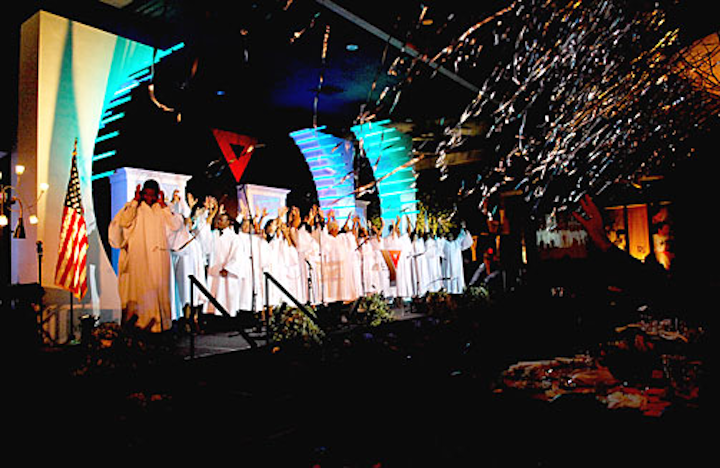 Photo: Don Milici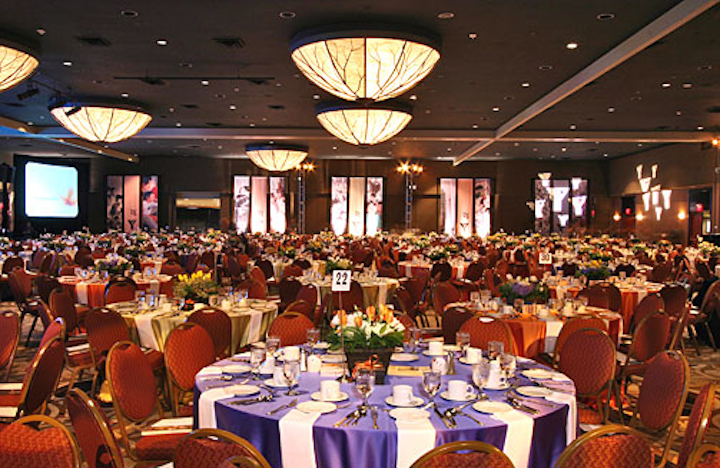 Photo: James Sequenzia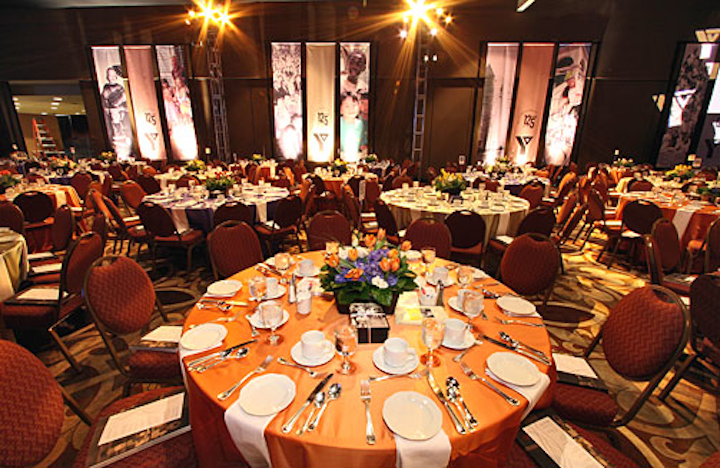 Photo: James Sequenzia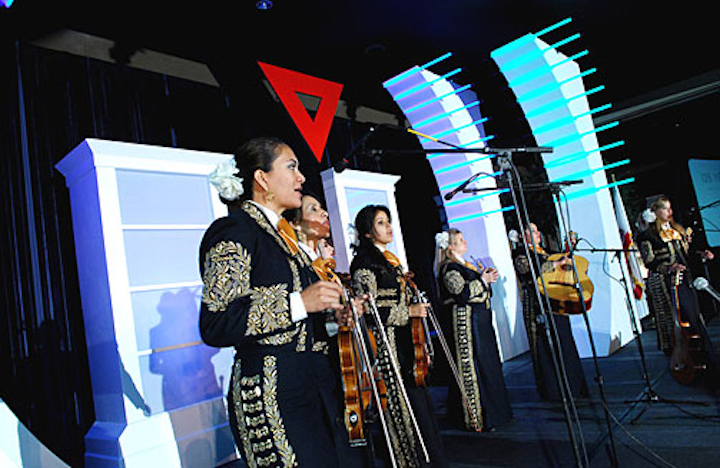 Photo: Don Milici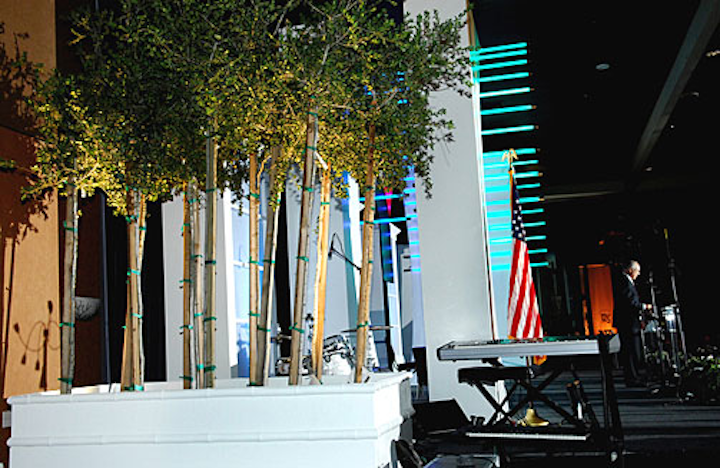 Photo: Don Milici
Featured Venues/Suppliers: