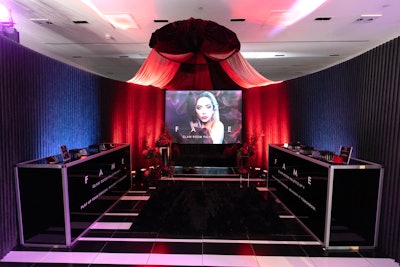 Photo: Lucas Rossi
LOS ANGELES—Welcome to BizBash's Los Angeles-based column, where West Coast bureau chief Claire Hoffman recaps the week's biggest local news. Got a tip? Get in touch!
Moves & Milestones
Architecture firm Weiss/Manfredi has been selected to lead the redesign of the La Brea Tar Pits. The team, which includes L.A.-based experiential designer Karin Fong of Imaginary Forces, will work with the Natural History Museums of Los Angeles County to transform the 13-acre campus. The firm was selected after an international search process; click here for more information and renderings of the new concept.
Endeavor Global Marketing—the creative arm of Endeavor, formerly known as WME/IMG—has changed its name to 160 Over 90. The creative agency's offerings include experiential, PR, and advertising services; recent projects include a talk show series for Funny or Die plus Chrissy Teigen's #CravingsFest event. The company has an office in Los Angeles and 15 additional offices around the world.
In Case You Missed It
We learned how Thrillist hosted a 100-course dinner party (yes, one hundred) that showcased local cuisine. We also looked inside 10 new restaurants, hotels, co-working spaces, and more suited for meetings and events this winter.
Spotlight On
Variety's Hitmakers Brunch, sponsored by Citi, took place at Soho House West Hollywood on December 7. Singer Billie Eilish and Korean boy band BTS were honored at the invite-only event, which was produced in-house by Variety's event team. Other attendees included Kacey Musgraves, Lil Nas X, and Ellie Goulding. DJ Michelle Pesce performed.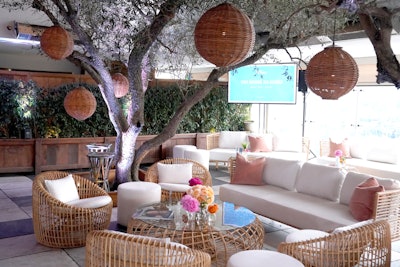 In the News
Virgin's inaugural Virgin Fest will take place June 6 to 7 at Banc of California Stadium. The Hollywood Reporter: "The fest—led by co-founder and C.E.O. Jason Felts, a longtime collaborator and friend of [Sir Richard] Branson's—will take place across multiple stages throughout Exposition Park, 'merging the outdoor festival experience with the convenient accommodations of Banc of California Stadium including shade, comfortable seating, and hydration stations,' per a release announcing the news. The artist lineup is expected early next year. ... Single-use plastics will be banned in lieu of a reusable cup deposit system."
The Los Angeles Times has debuted its 2019 list of the 101 best local restaurants. Taiwanese eatery Kato in Sawtelle and French restaurant République in Hancock Park top the list. Los Angeles Times: "Our freshly compiled roster includes familiar names and brand-new entrants: a Thai Town institution and, a block away, a 12-seat upstart serving intricate stews and fiery salads from Chiang Rai. A Rat Pack hangout, invigorated by new ownership, will see the end of its era when its lease expires in spring 2021; one futuristic restaurant bends notions of the time continuum altogether. Our living portrait of L.A.'s culinary preeminence caps a decade in which the city received national and international attention it deserves."
L.A.'s strict new short-term rental rules are now in effect, making it trickier to book with companies such as Airbnb and VRBO. Curbed: "The new rules, which were passed in December 2018 after three years of deliberation by the City Council, are the city's first attempt to regulate L.A.'s short-term rentals, which some advocates claim are taking affordable units off the market and worsening the housing crisis. The rules have been in effect since July 1. But the city held off on enforcing them until November 1. ... There are about 16,800 short-term rental listings in the city of Los Angeles as of November 20—that's about a 60 percent drop since November 1, when enforcement started."
Venue Buzz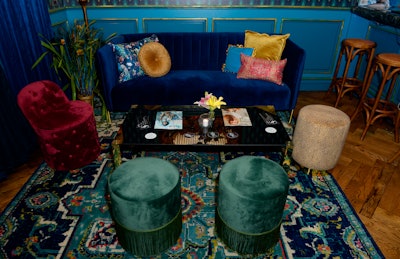 Gone West hospitality group opened Warrior in West Hollywood in November. The Asia-inspired lounge and rooftop venue serves Asian fusion food from executive chef (and Top Chef winner) Hung Huynh and chef de cuisine Daniel Mallett, plus a bespoke cocktail program from Sweet & Chili. The stylish space included a hand-painted wall depicting strong female fighters, plus hand-drawn wallpaper, 200-year-old doors imported from China, and an eclectic mix of velvet furniture, gold tones, distressed wood, and landscape illustrations. The venue and garden-like roof can be booked for private events.

The 85-year-old Original Farmers Market has welcomed eight new vendors. Green Maya, Itty's Cheese, Temecula Olive Oil Company, WL Handmade, and WildFlora are now open, and Marilyn's Seafood Market and Restaurant, Rick's Produce, and Kaylin & Hobbs Pickles are slated to open in the coming months.
Surprise Metric of the Week
500,000: The number of meals at the Westside Food Bank funded by the Santa Monica Pub Crawl since 2008. The 11th edition of the annual event takes place on Saturday; thousands of people in holiday attire will choose from three routes, getting discounted food and drinks at bars such as Big Dean's Oceanfront Cafe, Sonny McClean's, and Ye Old King's Head.
Overheard
"While we see studios and production companies changing practices, these nominations reveal that while women are getting opportunities, the mindset of the governing body for the Golden Globes doesn't seem to respect or value their leadership. The Grammys were out of step, and the Oscars—and those organizations have been taking specific action to make sure that their voting body looks like the world we live in."
—Dr. Stacy L. Smith, director of the USC Annenberg Inclusion Initiative, speaking to Variety about this week's Golden Globes nominations. The Hollywood Foreign Press Association is facing criticism that no women were nominated in the best director category for the 2020 award show, which takes place on January 5.
On the Scene
For a recent birthday celebration, celebrity event designer Mindy Weiss created a geometric, neon-lined tunnel to make a grand entrance. Additional vendors included Revelry Event Design, Peterson Event Lighting, Town & Country Event Rentals, and Mark's Garden.
Let's see what's happening at your events. Tag #bizbashla on Instagram.
What's Next
Hip-hop festival Rolling Loud takes over Banc of California Stadium this weekend; performers include Chance the Rapper, Future, A$AP Rocky, and Meek Mill. The festival is part of the larger Rolling Loud series, which started in Miami and is now billed as the largest hip-hop festival in the world with annual events in Northern and Southern California and New York. The series plans to expand to Japan, China, and Europe in the future.
"Christmasland" takes place at the Fig House on Sunday. Described as "an immersive holiday movie experience" for fans of "cheesy network Christmas flicks," the daylong pop-up offers a gingerbread-decorating competition, a wreath-making workshop, holiday mixology classes, and a panel including Hallmark actress Nikki DeLoach and writer Tracy Andreen. A portion of proceeds benefit Create Now, which empowers youth through art, education, and mentoring.