Top 10 Innovative Brands 2018: #6 Bud Light
The beer brand continues to deliver buzzy and humorous activations at major music festivals and sports events.
October 10, 2018
Bud Light has never shied away from delivering memorable, social media-friendly experiences at events. In the past year, the beer brand has continued to reinvent its experiential marketing while still maintaining its signature sense of humor and welcoming aesthetic.
While Bud Light has long had a major presence at U.S. music festivals, this year the brand expanded its standalone Dive Bar Tour series by bringing an activation called Dive Bar Sessions to festivals like Panorama in New York and Lollapalooza in Chicago. Serving as a concert within a concert, the "dive bar" space featured a small stage for emerging artists to perform, as well as a viewing deck for the festival main stages and interactive stations including retro arcade games and a stitch shop that sold customized merchandise. 
Bud Light's Dive Bar Tour first launched in 2016 as a partnership with Lady Gaga to promote her album Joanne. Since then, the tour has also featured John Mayer, Post Malone, and G-Eazy. Joao Chueiri, vice president of consumer connections at Anheuser Busch, says dive bars and live music have been synonymous with the brand since it first was introduced in 1982, and that it was natural for Bud Light to bring a dive bar-inspired activation to music festivals across the U.S. this year.
"As we approached our music festival strategy this year, we felt it was right to extend the Dive Bar Tour equity into festivals, and the result of that was Dive Bar Sessions. Where Dive Bar Tour brings A-list talent to music fans, Dive Bar Sessions was all about discovering new and emerging artists in a really cool dive bar space at festivals," says Chueiri. "With the program, we are able to showcase the raw and emerging talent, just like what happens in dive bars all over the country every day. Moreover, the space is inviting and extremely initiative. Many times, fans are right on top of the artists who perform in the space, which gives each performance a ton of energy and creates a lasting memory for those who came through."
Bud Light's association with live music also led the brand to launch the Bud Light Getaway Festival, a summer music festival in North Charleston, South Carolina, that featured headliners such as Sam Hunt, Dashboard Confessional, and Lil Jon. 
"One of the things we loved about Getaway is that this particular festival really had something for everyone, no matter what your musical tastes were. I think that's something we'll definitely take into consideration as we approach it next year. The show sold out only a few days after tickets went on sale and 15,000 Bud Lights were purchased by attendees, so that's a good indicator that this type of lineup and festival can work," says Chueiri.  "This was the first time in a while that we've done a fully Bud Light-owned festival—from the artists to the activation areas, we owned the entire operation. We have some key learnings for next year about how to make it better, but we're very proud of the way this year's festival turned out."
As the official beer sponsor of the N.F.L., Bud Light naturally leaned into delivering buzzy moments surrounding professional football events in the past year. After launching its medieval-theme "Dilly Dilly" commercials last year, the brand turned the massive pop culture moment into experiences, which included a "Philly Philly" statue unveiling at Lincoln Financial Field to commemorate the Eagles' Super Bowl victory and a "Bud Knight" mascot, which guarded Cleveland Browns Victory Fridges at FirstEnergy Stadium and local Cleveland bars. The branded refrigerators were unlocked when the Browns won their first game in nearly two years in August. 
"No fan base has been more loyal to their team through tough times than Cleveland Browns fans, and we wanted to celebrate that. That's how we came to the concept of the Victory Fridge," says Chueiri. "It's one thing to stand by your team when they're winning, but it's another to stand by them when they're losing, so we wanted to reward Browns fans with a celebratory Bud Light the moment they broke their losing streak. The fridges delivered phenomenal results for the brand—we're seeing Super Bowl-level conversation among consumers, and the earned media generated by this program is some of the best we've seen out of any campaign this year."
In the future, Chueiri says the brand will continue to expand and evolve its experiential marketing campaigns surrounding football and music. This will include a spinoff of the Dive Bar Tour called Live at the Dive, which will feature shows from artists such as Walk the Moon and Jake Owen. 
The brand's parent company Anheuser-Busch InBev currently ranks 170 on the Fortune Global 500, up from 206 the previous year, with more than $56.4 billion in revenue. 
"Between our music, N.F.L., and 'Dilly Dilly' universe, we are very pleased with where this brand is going," he says. "We're going to continue to lean into those areas and our focus of being agile and reacting to things that are happening in pop culture."
Back to the Top 10 Innovative Brands list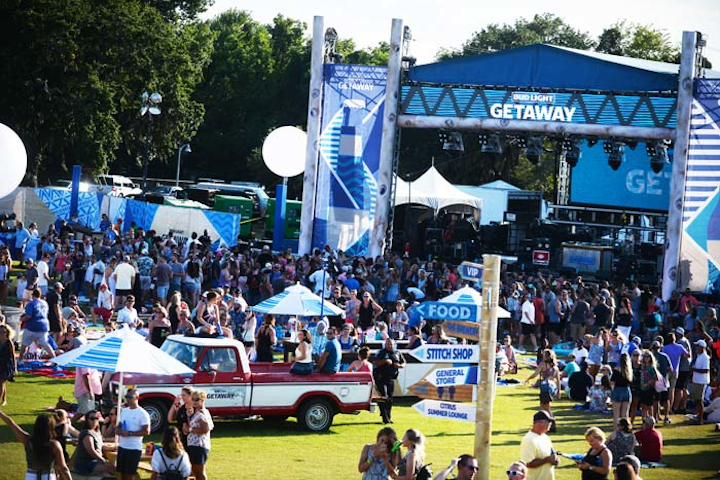 Photo: Jeff Gentner/Getty Images for Bud Light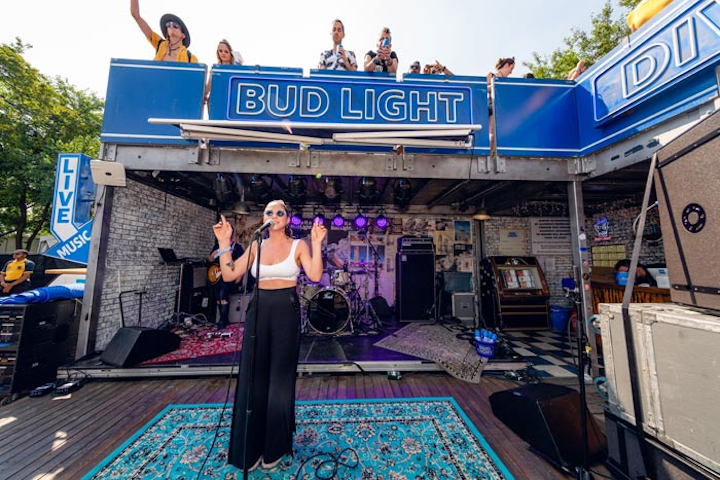 Photo: Courtesy of Bud Light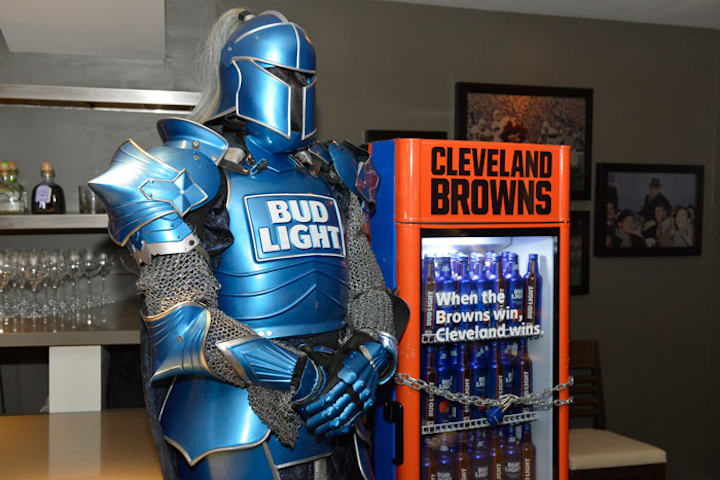 Photo: Courtesy of Bud Light